A set of 'straight-talking' greetings cards has been launched as an antidote to designs filled with euphemisms and generalities
From 'Deepest condolences' to 'Happy Valentine's Day', messages on greetings cards tend toward the vague and impersonal. Now a collection of cards has been launched that deals with a range of topics – from lost friendship to the early stages of a romantic relationship – in what its designers believe is a more honest way.
Punchy Cards is a collaboration between Calvin Benton, co-founder of the Spill counselling app, and designer Will Allen-Mersh. In an age when it's easy to fire off a text or WhatsApp message, the pair say that "old-fashioned" greeting cards are an opportunity for senders to more carefully consider what they want to communicate.
"We wanted to highlight that people don't really talk about how they feel any more," Benton told Positive News. "Even a greetings card, which is meant to say how you feel, isn't that honest."
"I wanted to create greetings cards that opened up conversation," added Allen-Mersh, who has dubbed the collection 'Cards that say what other cards are scared to'.
"Cards these days tend to end discussions instead of start them. There isn't much that can be said after you receive a 'I'm sorry for your loss' in a card. We wanted to start those honest conversations with a card, not close them down."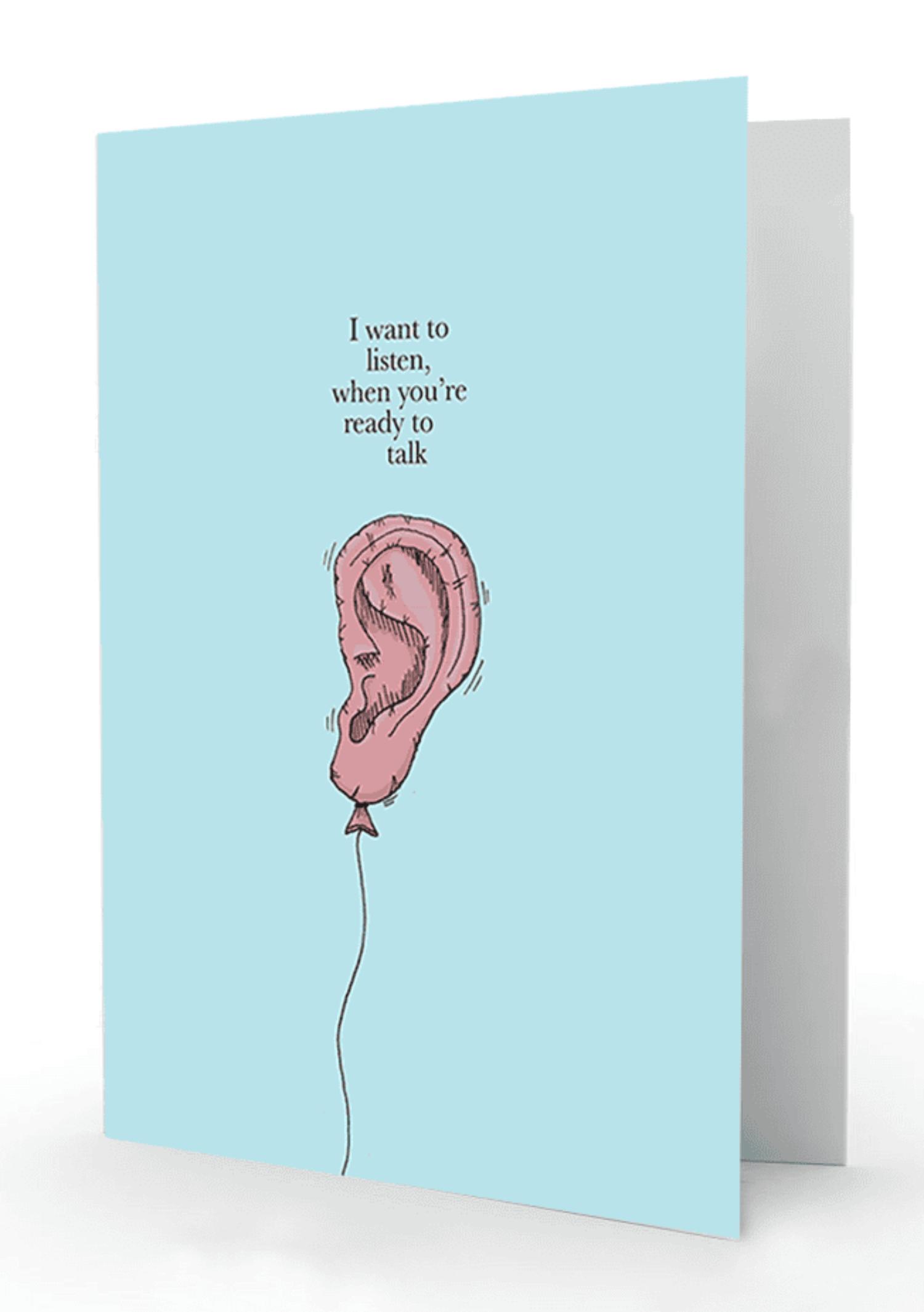 One design carries the words 'There's nothing I can say that will bring them back.' "Why do we shy away from discussing grief by saying something like 'With sympathy'?" says Benton. "Recognising the helplessness of the situation opens up avenues for conversation rather than closing them down."
Another reads: 'I want to listen when you're ready to talk,' and another carries the line: 'You can moan about it for as long as you need to.'
Cards these days tend to end discussions instead of start them. We wanted to start those honest conversations, not close them down
"When someone you know is going through a difficult time, they don't want pity or a pretence that you know how they feel," suggests Benton. "What they want is a license to vent as much as necessary, without worrying that they're annoying you. Talking is the way we make sense of, and come to terms with, tricky life events."