It's made of bio-based materials, has a low carbon footprint, and looks good, too. Finnish startup Sulapac is leading the way when it comes to creating packaging centred on the circular economy. But is the rest of the industry keeping up?
For Laura Tirkkonen-Rajasalo and Suvi Haimi, inspiration struck while looking at their bathroom cabinets. The two biochemists were sure they wanted to make the jump from academia to social entrepreneurship, but it wasn't until they noticed the rows of plastic pots in their own homes that they knew where to start.
"We both use cosmetics and were thinking: 'OK, there are a lot of environmentally friendly or eco-cosmetics, but they are always packed in conventional plastics that last forever,'" says Tirkkonen-Rajasalo.
"The product inside only lasts a year and it's often used at an even faster pace," she continues. "Your bathroom cabinet is filled with these different plastic tubes and jars. So we wanted to change that and make a sustainable alternative."
Sulapac was born in 2016, a Finland-based business that makes bio-based materials using recycled and 'side-stream' content (byproducts and process waste from manufacturing) to create packaging for beauty products. It also makes straws, cutlery and kitchenware. After "a lot of trial and error" it now has a portfolio of 13 materials, all made from a combination of plant-based biopolymers and natural materials such as wood chip. The material can be recycled or industrially composted and if it accidentally ends up in nature, it will biodegrade at a similar rate to a tree leaf or piece of wood.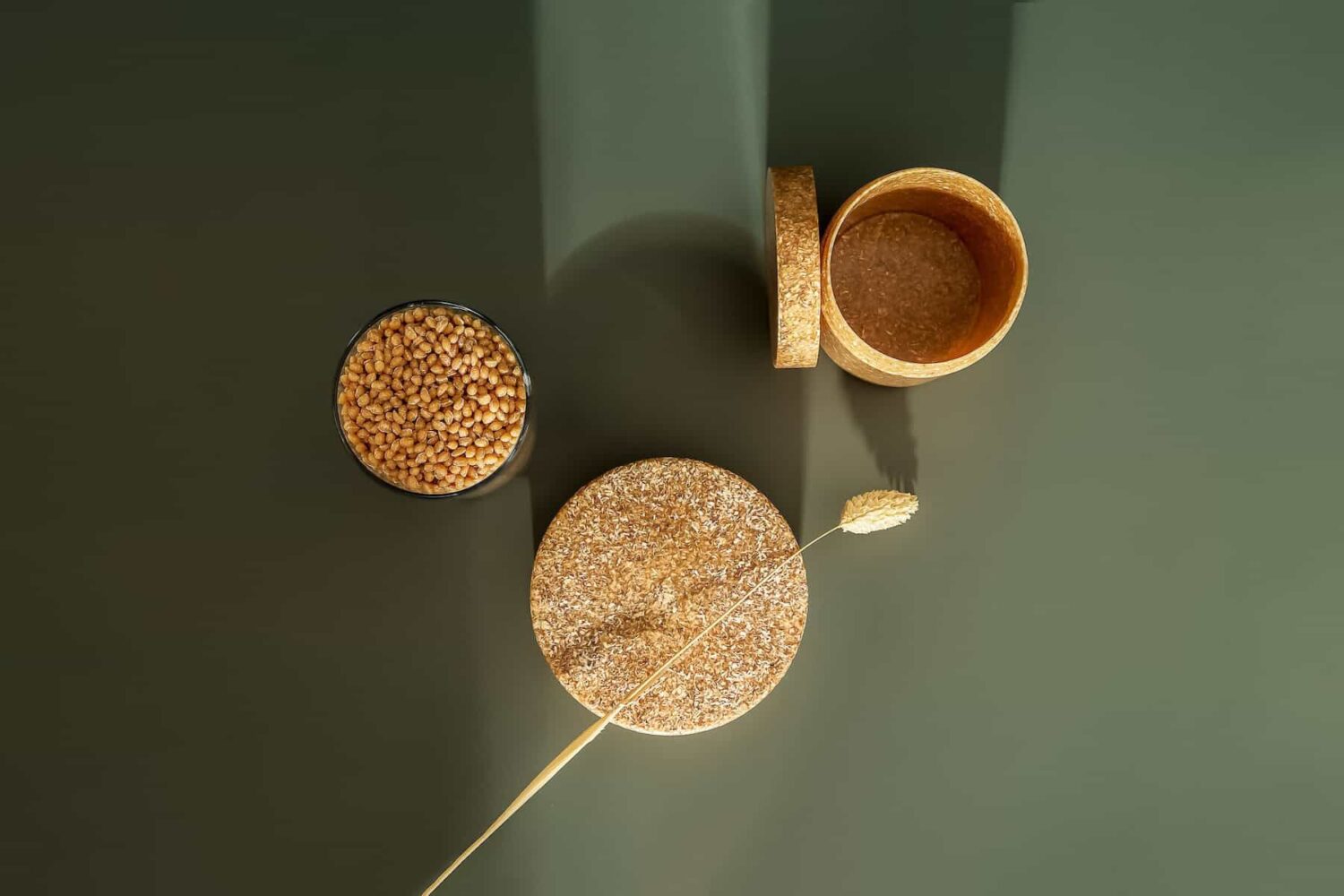 Today, the team works with beauty clients such as Chanel, Schwan Cosmetics and Shiseido, cutting society's dependence on oil-based plastics, one tub of face cream at a time.
Sulapac's innovations have won it multiple accolades. Perhaps most notably, the top prize from the Green Alley Award in 2017, just a year after launching the business.
Tirkkonen-Rajasalo says the competition, which supports circular economy startups with a €25,000 (£21,850) prize, gave the duo "self-confidence, credibility and media attention. It was really valuable for us at that point in the journey". 
But plastic packaging is a huge problem that one pioneering startup alone can't fix. Some 460m tonnes of plastic were produced worldwide in 2019, with packaging as the single largest source.
Its creation and disposal make up more than 3% of global emissions, while the amount in our oceans is set to triple to 29m tonnes a year by 2040. When it's in the water, it degrades into harmful microplastics that Tirkkonen-Rajasalo says are "almost impossible to remove from nature".
She's also clear that the answer doesn't lie in recycling oil-based plastics. "It's often seen as the silver bullet that is going to save us all," she explains, "but that is a false belief." Not only is our capacity to recycle plastic limited – as of 2020, just 38% of plastic packaging waste was being recycled in the EU – but there is also a limit to the number of times plastic can be recycled. Each time, its quality decreases, and often new virgin material needs to be added.
"So, it means we need to feed in more and more oil. The system is totally dependent on oil – unless we change the system," adds Tirkkonen-Rajasalo.
"The regulatory landscape is, of course, evolving, and Europe is at the forefront of that, but we just hope [policymakers] don't forget materials like ours. I think there's a lot of work to be done so that the policies are set right, and support the right things."
In particular, she points to the EU's proposed Packaging and Packaging Waste Regulation, which aims to ensure "all packaging in the EU is reusable or recyclable in an economically viable way by 2030". She worries that it may "accidentally support conventional plastics and their mechanical recycling", rather than more innovative materials created by companies like Sulapac.
Sustainability is important, but you can't change the world just by focusing on that. You also need to make it a great customer experience
But as well as working with policymakers to help them make informed decisions, there's also hope to be found within the public. A 2019 survey of 6,000 consumers across North America, Europe and Asia found that more than half would pay more for products designed to be reused or recycled, and 83% believe it's important for companies to bake sustainability into their design.
However, for Sulapac, the key is making products that actually do the job. As Suvi Haimi, co-founder and chief executive, explained when their compostable straws were rolled out in 2019: "Sustainability is important, but you can't change the world just by focusing on that. You also need to make it a great customer experience."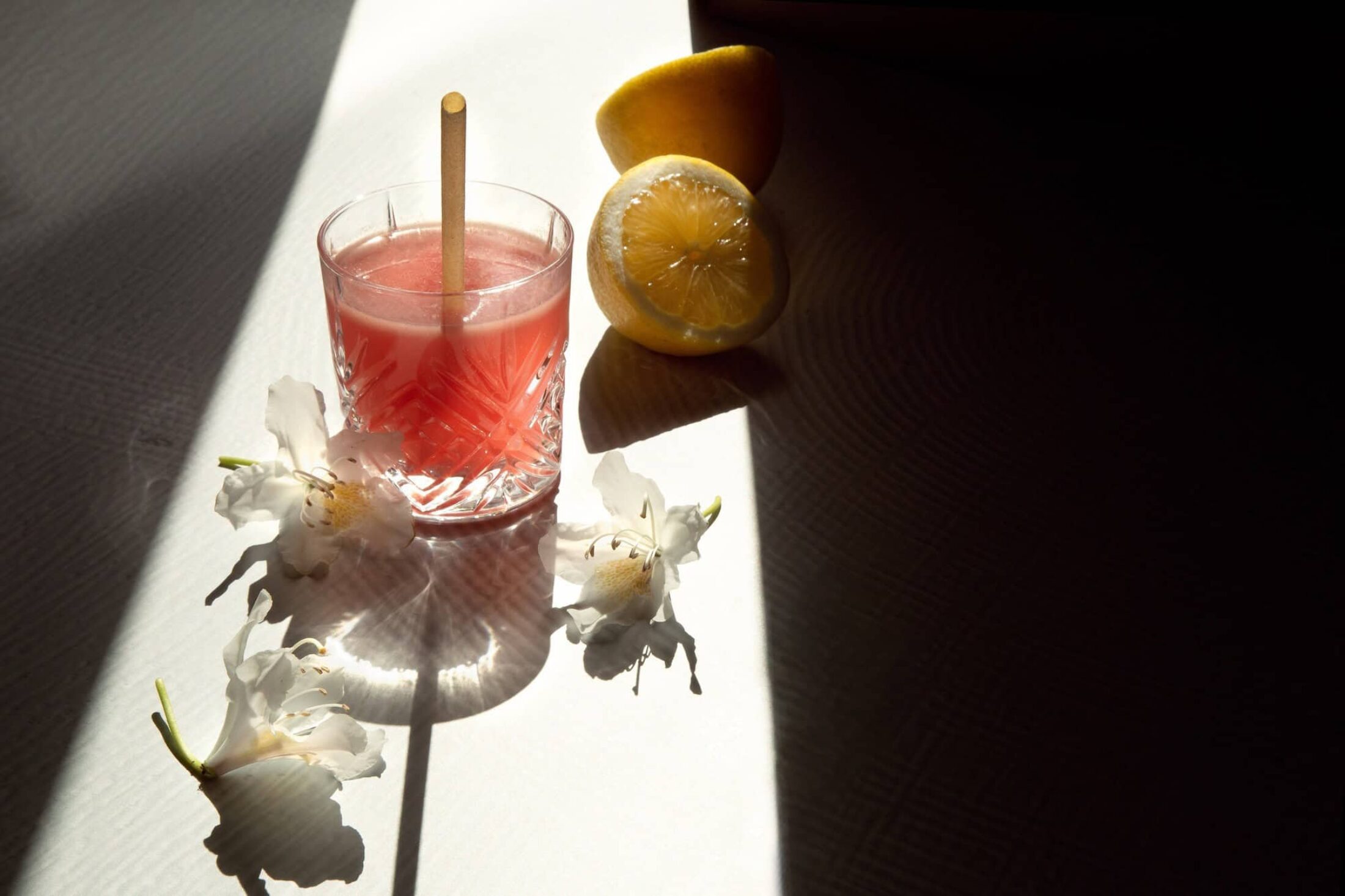 For the straws in question, that meant passing what Haimi calls the "mojito test": using the same straw to drink several cocktails without it going soggy. In fact, the company claims you can use one straw for up to 24 hours.
And within the cosmetics industry, it means beautiful packaging. "Aesthetics are a very important part," says Tirkkonen-Rajasalo. "If you made a very sustainable material, but it's not appealing to the brand's standards, not many would accept it. So we don't want to make a compromise, not in looks or functionality."
The pair say change is happening. "Sustainability is really a growing field. In the beginning, of course, there were the forerunners that were brave enough to jump, but there are more and more brands we are talking with."
Main image: Sulapac