As the tragic bombing in Manchester this week has shown, communities affected by terrorist attacks often unite in solidarity in inspiring ways. We explore 5 actions that capture resilience and togetherness at the most difficult of times
1. Manchester's taxi drivers
"Manchester, we're glue. We stick together when it counts." These were the words of AJ Singh, a taxi driver who offered free rides to people left stranded in the wake of Monday's suicide bombing at Manchester Arena, being interviewed by Channel 4 News. He was just one of many taxi drivers of all backgrounds and religions who took passengers to safety and helped navigate their way out of danger.
Homeowners and hotels used #RoomForManchester on social media to offer shelter and comfort for those stranded in the city.
In a public address following the attack, Andy Burnham, the mayor of Greater Manchester, said thank you to members of the public who, like Singh, "opened their doors to strangers and drove them away from danger".
Since the attack on Monday evening, £1.5million has already been raised to support the victims and their families. Two JustGiving appeals that were launched for homeless man Stephen Jones – who helped survivors in the immediate aftermath of the attack – raised nearly £50,000 in just one day. Another was set up offering to help families pay for victims' funerals.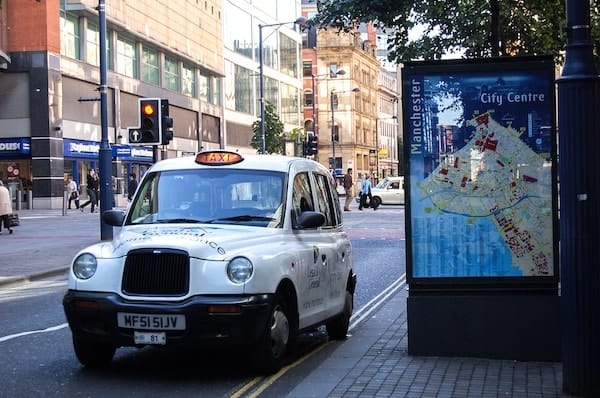 2. Sydney locals offer: 'I'll ride with you'
Following a siege at a cafe in Sydney in 2014 in which an Islamic State sympathiser took 18 hostages, one of whom was murdered, the city's residents took to social media to express tolerance towards their Muslim neighbours.
After concerns that people wearing Islamic dress could be harassed, Sydney locals offered to travel with them using the hashtag #illridewithyou.
---
What if we refuse to let fear and hate dictate what happens next? Support good journalism about good things.
---
Tessa Kum, a TV content editor and writer living in Sydney, told Guardian Australia she acted after reading a tweet about a woman who removed her hijab in order to feel safe. "If you don't feel safe alone, I'll ride with you," Kum tweeted, and the hashtag was soon picked up by thousands of others.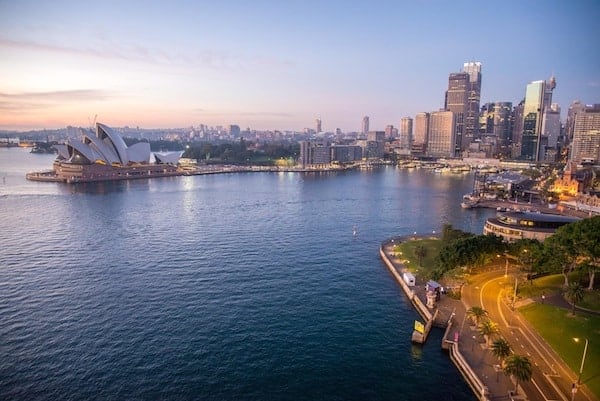 3. Muslim women form 'chain of solidarity' following Westminster attack
Days after the terrorist attack in Westminster, London, in March, hundreds gathered to commemorate the four people who died. One vigil in particular, organised by the Women's March on London, saw a group of Muslim women stand hand-in-hand with others along Westminster Bridge as a mark of solidarity with the dead and the injured.
The group of men and women, including some dressed in blue to symbolise peace, were joined by people from all faiths, as well as passersby.
It came after a photo of a woman wearing an Islamic head covering crossing the bridge in the aftermath of the attack, was shared widely on social media. Some people criticised what they saw as the woman's indifference to the injured victim also in the photo. She later told TELL MAMA, an organisation that monitors anti-Muslim attacks: "Not only have I been devastated by witnessing the aftermath of a shocking and numbing terror attack, I've also had to deal with the shock of finding my picture plastered all over social media by those who could not look beyond my attire, who draw conclusions based on hate and xenophobia."
4. #NotInMyName goes viral following Paris terror attacks
#NotInMyName was shared widely on social media following the 2015 Paris attacks in which 130 people were killed, including 89 at the Eagles of Death Metal concert in the Bataclan theatre.
The social media campaign was originally launched by London-based Active Change Foundation, a charity that aims aims to combat extremism and violence among young Islamic people. Young British Muslims had recorded messages describing acts of terror as: 'is not my Islam' and the hashtag was promptly revived after the tragedy in France.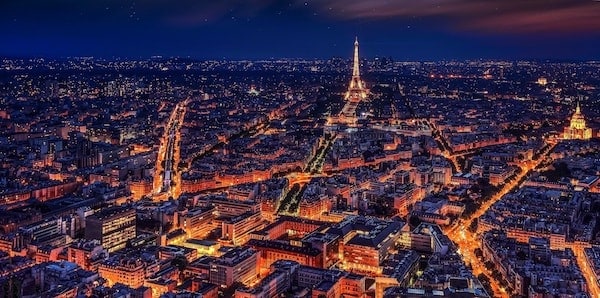 5. Heroism in the wake of Bali nightclub bombing
The October 2002 Bali bombings unfolded in the tourist district of Kuta, killing 202 people and injuring more than 200 more. Several people were awarded medals by the Australian government for acts of heroism immediately following the attack.
Kusitino 'Kossy' Halemai, who was managing the Bounty Hotel at the time of the attacks, sheltered survivors in the immediate aftermath of the blasts. And husband and wife Richard and Gilana Poore, who organised a makeshift triage area in the Bounty Hotel's reception area, were also awarded medals.
---
Care about how the media influences our world?
We believe that excessive negativity in the press is destructive for society, so we're working to create a more constructive and compassionate media. But to do that, we need your support. Help us change the news for good.