New maps show how much green space there is in the UK's ten most populated cities
Some cities in the UK are three times greener than others. New images from mapping company Esri UK show that Edinburgh has the highest percentage of green space with 49 per cent, followed by Glasgow with 32 per cent, then Bristol at 29 per cent green space.
Greater London comes in at number 5, with 23 per cent of green space, shown by the bright green sections on the map.
The company used satellite images and mapping software to determine where the green space or vegetation was in each city. Experts used the Normalised Difference Vegetation Index (NDVI) to calculate the percentage of green space in each city. The index uses the visible and near-infrared bands of the electromagnetic spectrum to assess whether land mass contains live green vegetation or not.
Often used to monitor drought, predict farming output or to help predict hazardous fire zones, the NDVI is used for global vegetation monitoring because it helps compensate for changing illumination conditions, surface slope, aspect and other unrelated factors.
1.
Edinburgh
49.2% green space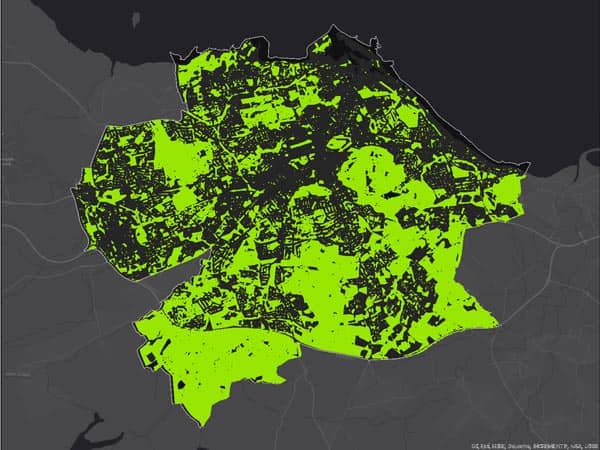 2.
Glasgow
32% green space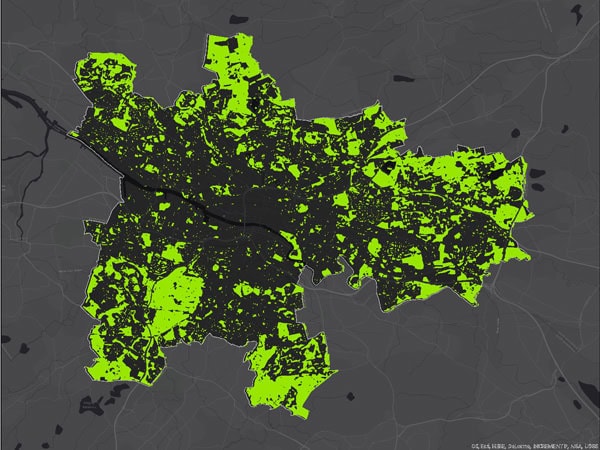 3.
Bristol
29% green space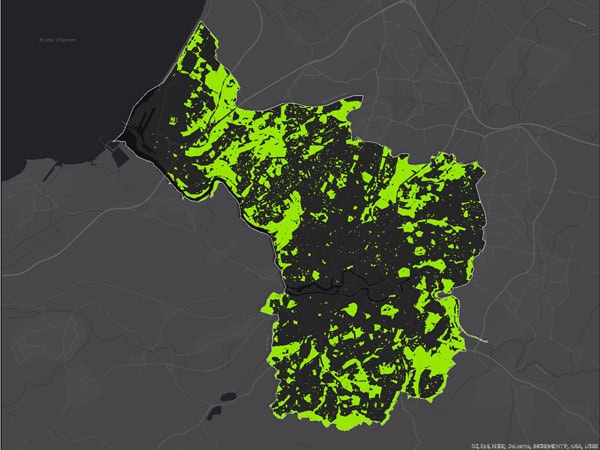 4.
Birmingham
24.6% green space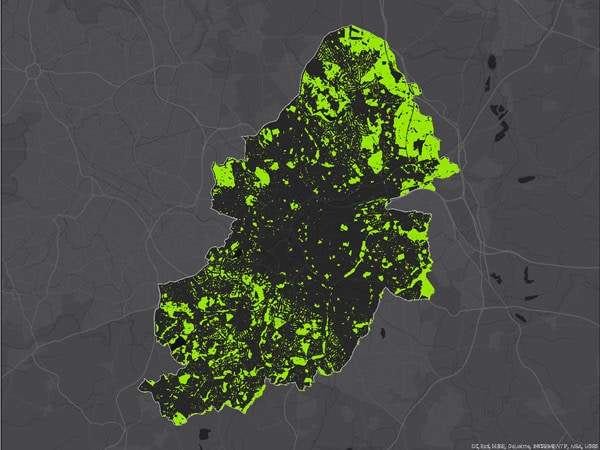 5.
Greater London
23% green space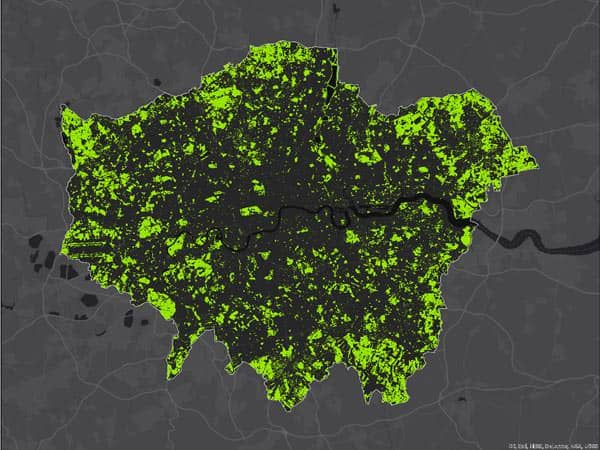 6.
Sheffield
22.1% green space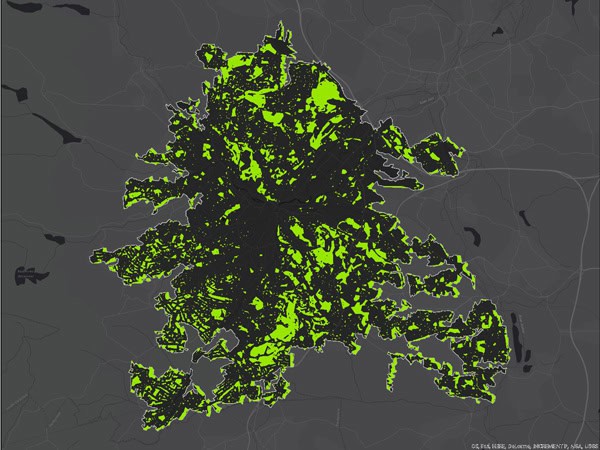 7.
Leeds
21.7% green space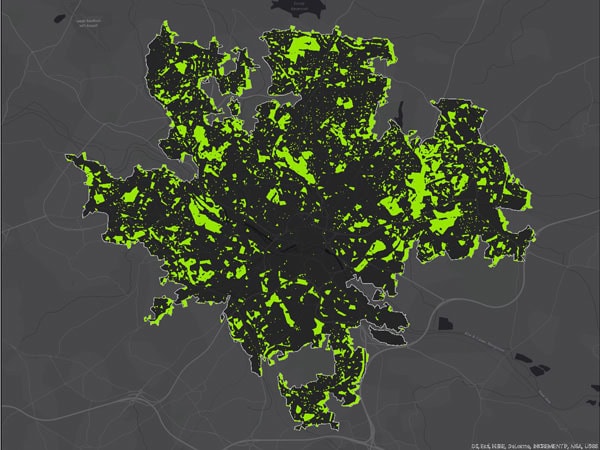 8.
Manchester
20.4% green space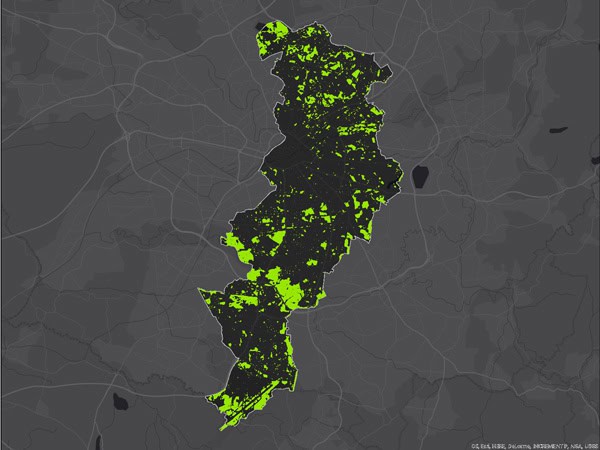 9.
Bradford
18.4% green space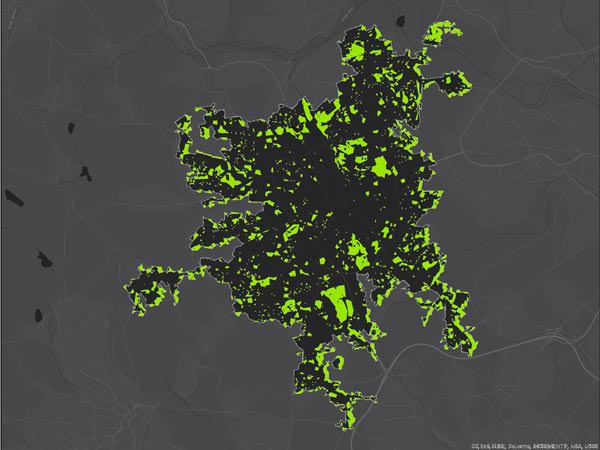 10.
Liverpool
16.4% green space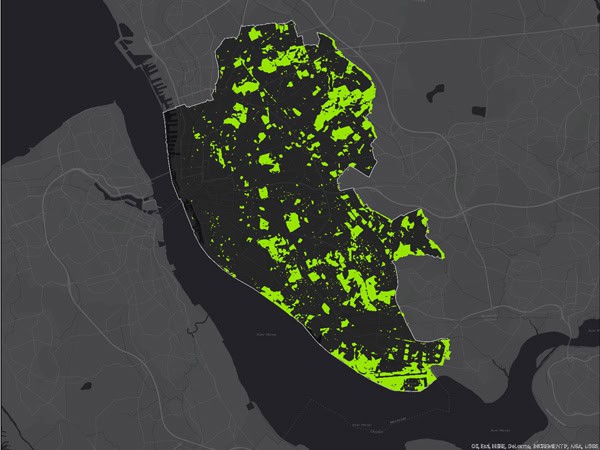 All maps by Esri UK
---
Positive News membership
There are two ways to become a Positive News member: as a supporter or a subscriber. Sign up to receive exclusive benefits and help us change the news for good.
---