Rin Simpson rounds up some good buys for the conscious shopper. This issue she looks at technology products
Solar charging
It's happened to all of us at one time or another. You're out and about, you go to use your phone/computer and you realise you're out of juice. As there isn't always a convenient plug socket, wouldn't it be great if you had a portable source of electricity that never ran out? How about the sun?
Powertraveller's range of award-winning solar chargers can be used anywhere outdoors to power up – just plug in and get calling/texting/surfing. The chargers come in different sizes, from the massive solargorilla (from £140) to the tiny solarmonkey (from £35), which comes complete with a solarnut – a nifty little device that stores redundant energy so that if the day turns cloudy or evening falls, the charging of your device isn't affected.
Ethical shopping from your mobile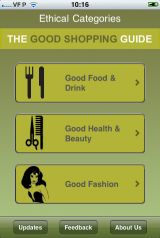 An ethical shopper has so many factors to consider – eco credentials, human rights, animal welfare and more. The Ethical Company Organisation aims to help out with a mobile app version of their Good Shopping Guide.
The Ethical Shopping app lists more than 700 brands ranked by 'ethical ratings' based on 15 different criteria. There is also in-depth editorial information in each section, so you can find out a bit more about the ethical issues involved. The app costs £2.99, 10% of which goes to Friends of the Earth. Only available on Apple iProducts at present.
Sounds fair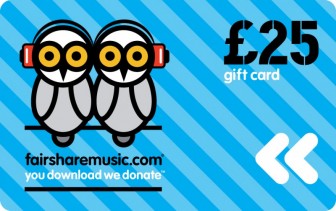 If you want to treat yourself to some new music and do some good while you're at it, head over to Fairsharemusic.com. They'll donate half the net profits from every purchase you make to one of 21 partner charities, including Youth Music or Action Aid.
There's a page on the site where you can see the sums that go into working out your donation, which shows that the charity gets a minimum of £4 for every £100 spent.
For every £7.99 album bought, £5.75 goes to the record label and music publisher, although it's not certain how much of this will go to the artist.
Rin Simpson blogs as The Indie Shopper, where she is tracking her year-long challenge to ditch big brand stores and support independent designers, makers and retailers