The Positive News team celebrates four editions in the new format as a quarterly magazine
On Thursday evening, 13 October, we gathered with Positive News co-owners and subscribers to celebrate one year in print as a magazine.
With the four issues we've created this year lining the walls of a room at the British Film Institute (BFI), and the air thick with conversation and celebration, we felt proud and grateful to you – our growing community – for helping us create and sustain a more inspiring and empowering kind of media.
More than a year ago now, 1,526 readers and journalists from 33 countries supported our ambition of making Positive News the first global media co-operative established by issuing 'community shares' through crowdfunding.
Last night, squeezing in to the Drawing Room of the BFI with some of our readers and co-owners, we launched the fourth issue of the new magazine. It was a chance to recognise how far we had come since our #OwnTheMedia crowdfunding campaign, and to celebrate the inspirational people who have filled our pages with their experiences and ideas.
Among the many articles published in the four magazine issues, we have explored the global happiness movement; discovered how domestic workers around the world are reclaiming their rights, and, most recently, met those working to preserve the world's endangered languages. We have provided constructive angles on issues such as the future of democracy, multiculturalism in the UK, and how to tackle terrorism. And we've brought you diverse, inspiring news such as how small businesses are uniting for a fairer tax system; breakthroughs in efforts to prevent Alzheimer's; and the community projects providing homes and help for refugees.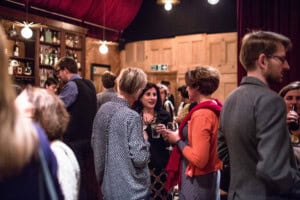 From rigorous quality journalism to our attention grabbing covers, our magazine makes news beautiful.
One subscriber who came along to the event, Priscilla Silcock, explained how a difficult time encouraged her to improve her media diet. "I joined Positive News because I know that changing the words and images I surround myself with would make a difference in my life. Traditional media was a source of anxiety, even despair, for me and I was craving a reliable source with a positive focus. I hope this is the beginning of a movement that can spread internationally to benefit as many people as possible."  
Another supporter, Jessica Smulders Cohen, rediscovered Positive News while studying for an MA in sustainable design, and has been "championing it ever since".
"I began to think about how we needed to find a new way to inspire people. Scaremongering just doesn't work. I am quite a positive person but I was getting down about the state of the world. I think people want to contribute to improving things and hear about what is going well."
We're proud of the magazine as a beautiful showcase of constructive journalism
Our editor-in-chief, Sean Dagan Wood, reflected on the milestone.
"We've undergone a big transformation in the past year," he said, "and been really pleased with the response. We're proud of the magazine as a beautiful showcase of constructive journalism. With our ownership structure as a community benefit society underpinning this, we have set strong foundations.
"But we're just at the beginning of our journey as a media co-operative. We are still evolving our business model, and while continuing to focus on reaching more people with our journalism, we're looking forward to now developing ways for our global community to get more involved.
"It was great last night to meet co-owners, subscribers and supporters, to celebrate, discover what our journalism means to them, and hear their ideas. There is much more still to come, and we're incredibly grateful for our community's passionate support."
In April, we met with Michael Møller, director general at the United Nations Office at Geneva, along with the editors of some of the UK's largest mainstream media organisations, to discuss the opportunity for a more solutions-focused approach in the media and to hear why the UN was endorsing this. Meanwhile, through our media training workshops, we have been introducing more students, journalists, editors and news organisations to the theories and practices of constructive journalism. Things are changing, and we see you – our co-owners and supporters – as pioneers in this bid to make the media more balanced and useful.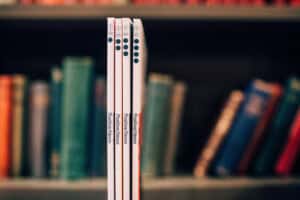 There remains much work to do and more than ever, we need your help in spreading the word about Positive News and encouraging people to subscribe.
One thing is for sure – to echo the strapline for our latest issue – there are many more stories to come about how #OurWorldIsBeautiful.
Photography by Alexander Walker