From ballet dancing to mountain climbing and from art to athletics, we meet seven older people who prove that later life can be anything but dull
Britain's oldest ballet dancer
A former prisoner of war in Japan, John Lowe realised a lifelong ambition when he took up ballet at the age of 79. By the time he approached his 90th birthday, Lowe was dancing professionally, rehearsing at his local dance school in Ely, Cambridgeshire, three times a week and practicing at home every day to stay in shape. "Find something that will completely change your life," he recommends. "Ballet enables me to keep my spine straight and to trick time.
The artist raging against beige
"Don't wear beige – it could kill you!" warns New York-born, London-based artist Sue Kreitzman. Kreitzman describes herself as "not really an old woman, just cleverly disguised as one", and has swapped a successful career as a cookery book writer for life as an artist. She is also known for her colourful outfits.
---
The quality, independent magazine that focuses on progress and possibility
---
The oldest professional model in the world
89-year-old Daphne Selfe is the world's oldest professional fashion model: she grew up during the second world war and has been gracing magazine covers since 1949. "Less of the 'old' please, I'm still a teenager inside!" she says.
The oldest person to scale Everest
Yuichiro Miura, then 80, reached the summit of Mount Everest in May 2013, becoming the oldest person to scale the world's highest mountain. Miura, a professional skier who had undergone heart surgery just months before, says: "I think if one regards the age of 80 as a start, his or her life will become more interesting. You need a goal."
The competitive tennis player
"I have a very positive attitude. I don't do negatives at all," says 85-year-old tennis player Muffie Grieve. Grieve has been putting racquet to ball for more than 70 years and has taken home two world championship titles for over–80s doubles. "I don't consider my age a factor at all. It just doesn't worry me," she told be-bolder.com. "As you get older and become a success at something you gain tremendous confidence. You know yourself and what you want – and you also have the ability to say 'no' to things. Nobody goes through life without problems but you learn to deal with them."
The man who started school aged 84
Sitting at a desk alongside two of his grandchildren, Kimani Maruge first attended school in 2004 at the age of 84. He was taking advantage of a decision by the Kenyan government to introduce free primary schooling. In 2005, Maruge boarded a plane for the first time and travelled to New York to address the UN World Summit on the importance of free education. Maruge died in 2009, but older people in Africa have been going to school ever since.
The runner breaking records aged 80
Glancing at the clock, Hildegund Buerkle would have known she had just raced her way to a European and – at the time – world record. Buerkle, who was born in 1934, smashed the record for the 100m sprint for women aged 80–84 while competing at the 2014 European Veterans Athletics Championships in Izmir, Turkey. She crossed the line with a time of 18.16 seconds.

Main image: Helen Cathcart/Bolder
Read our feature The age advantage here
---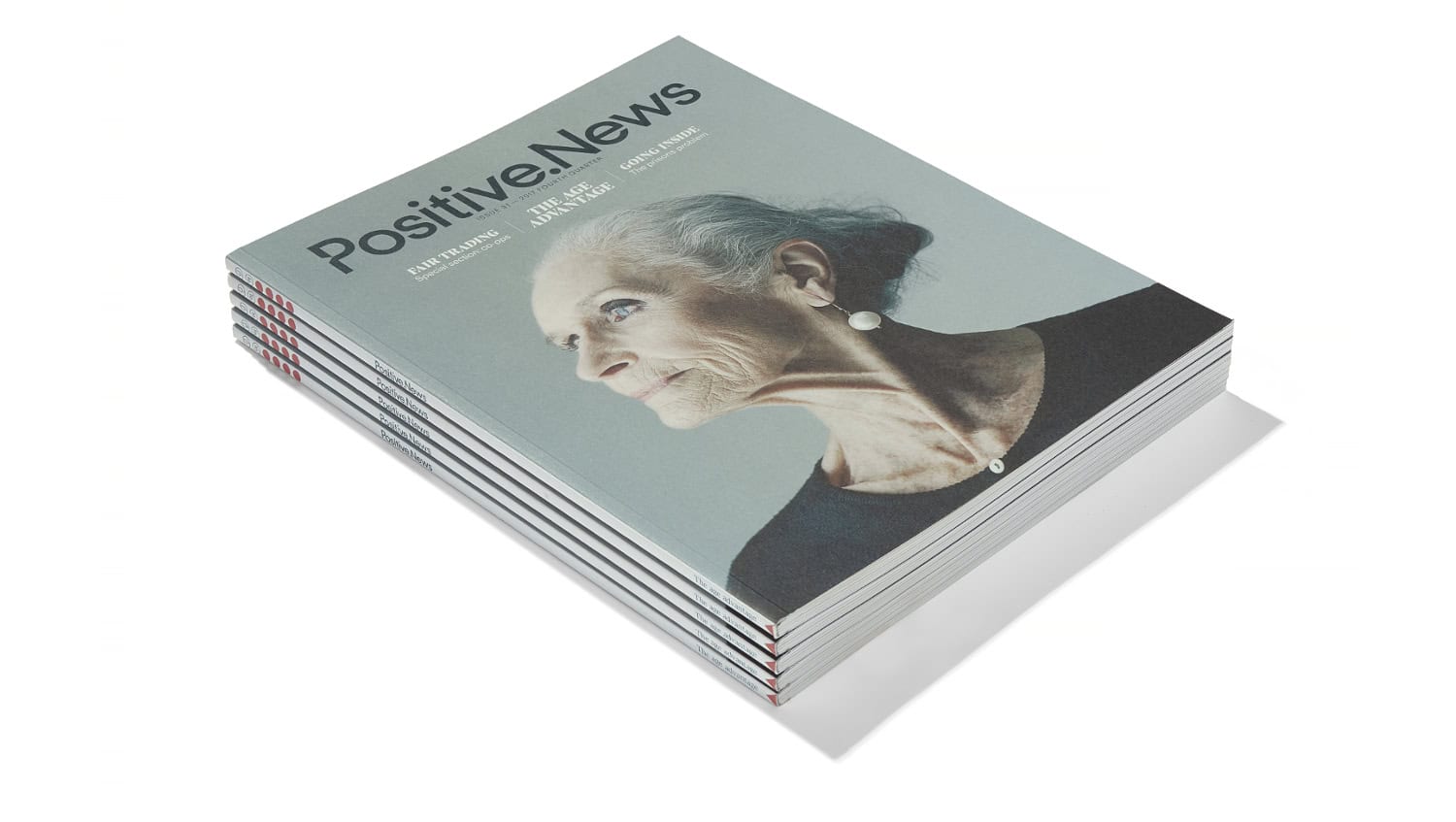 This article is featured in issue 91 of Positive News magazine. Become a subscriber member to receive Positive News magazine delivered to your door, plus you'll get access to exclusive member benefits