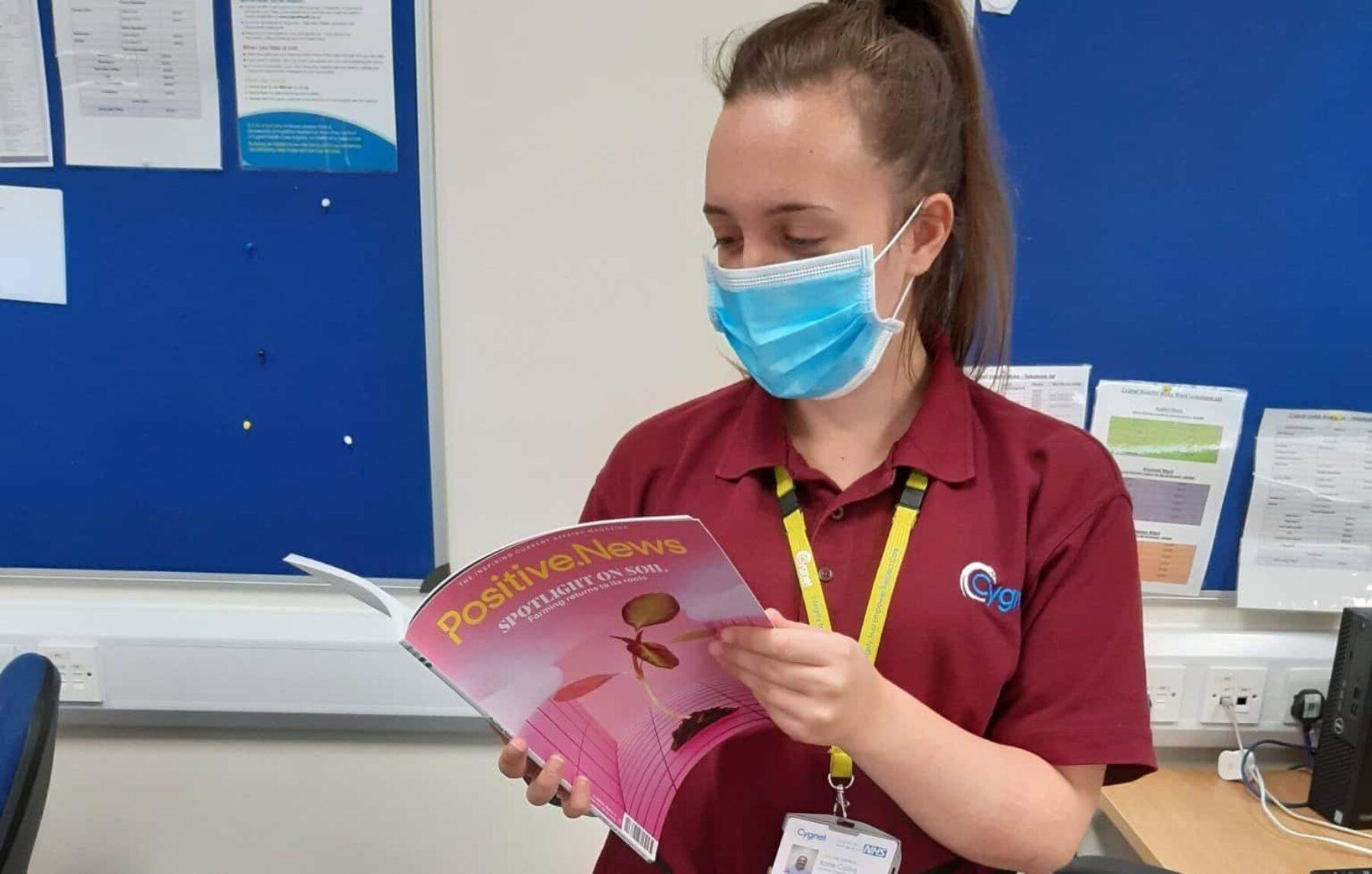 Positive News for the NHS
During the coronavirus pandemic, we have been supporting the wellbeing of NHS workers across the UK by gifting them copies of Positive News – the magazine for good journalism about the good things that are happening in the world. Through our Positive News for the NHS crowdfunding campaign and support from corporate partners, we have raised more than £20,000 and funded the print and distribution of 9,000 copies of the magazine. The campaign has now closed, although we continue to welcome donations towards this work. You can read more about it here.
Above: Katie Collins, activity coordinator at Cygnet Hospital Wyke, reading Positive News magazine. Image: Jordy Hirst
You're the solution that Positive News needs
Our small, dedicated team is passionate about building a better alternative to the negative news media. And there's never been a greater urgency to our mission. 
To invest in producing all the solutions journalism that the world is longing for, we need funding. We're asking readers like you to get behind us by making a regular or one-off contribution as a Positive News supporter. Please back our team today and, together, we'll change the news for good.