With the World Athletics Championships under way in London, a film and a photography exhibition document how sport is improving the lives of those with no country to call their own
Sporting eyes are once again on the athletics track as the World Athletics Championships unfolds in and around the Queen Elizabeth Olympic Park. Though stars such as Usain Bolt, and the controversy surrounding former drugs cheats may be dominating headlines, a team of refugees is competing for the first time in the competition's 34-year history.
The Athlete Refugee Team: a small group of athletes with no nation of their own to represent, was first introduced at the 2016 Rio Olympics, and five members are now competing in London.
---
The news might all seem bad, but good things are happening too.
---
The South Sudanese, Somalian, Congolese and Ethiopian-born athletes fled civil wars and the dangers of being either killed or forced into becoming child soldiers. They left their countries to start new lives. But going from the Kenyan refugee camp where they were all scouted for the team, to competing in major athletics tournaments is a transformation that few would have anticipated.
Scouted by Kenyan charity the Tegla Loroupe Peace Foundation (TLPF) – founded by former Kenyan long distance track and road runner Tegla Loroupe – the athletes have been given training and accommodation in Kenya, as well as educational opportunities.
I have to polish my talent and show people in the world that a refugee can make it
Now, a film and an exhibition of photographs taken in the team's Kenyan base, have been created to tell the athletes' stories. The project is called #WeAreAllOne.
Meet the refugees competing in this year's World Championships
James Nyang Chiengjiek
400 metres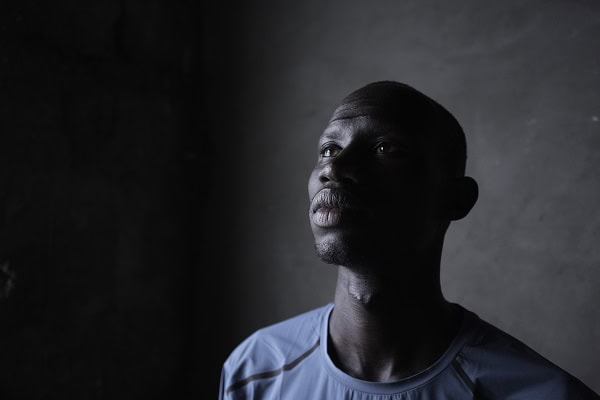 James was scouted at a refugee camp by former Kenyan running star Tegla Loroupe. It was her vision that led to the first ever Refugee Team entering the Maracanã Stadium in Rio in 2016. James was part of that team, too.
Gai Nyang Tap
800 metres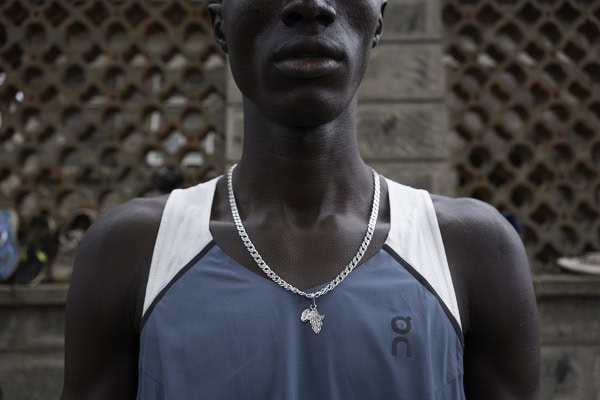 Gai, 25, is originally from South Sudan and one of 31 refugee athletes based at the Tegla Loroupe Refugee Athletes Training Center in the Ngong Hills, Kenya. They come from five nations and several ethnic groups. They are, however, all athletes. "Whether African, refugees or whatever, we are all one," he says.
Rose Nathike Lokonyen
800 metres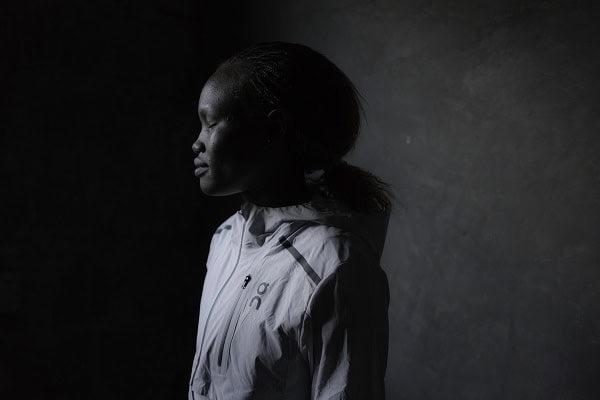 Like all the refugee athletes, Rose has experienced the horror of war first-hand. Her journey to compete in London began when she ran away from her village aged just seven, leaving behind her mother and father. Now she is determined not to be another casualty of war. She focuses on the opportunities in front of her. She wants to become a champion.
Kadar Omar Abdullah
5,000 metres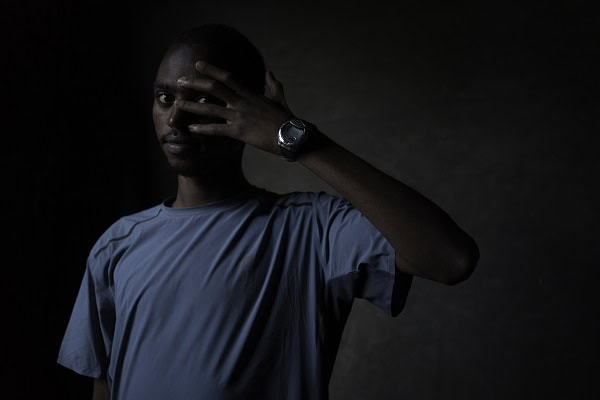 Kadar is 21 and from Ethiopia. At the trials for London in June, he moved from his usual event, the 1500m, and entered the 5000m. He won the qualifier and smashed his own personal best. His coaches believe that when he moves from the dirt track in Ngong Hills, Kenya, to sea level in London, he could make yet another great leap forward against the clock. His race takes place on Saturday.
Anjelina Nadai Lohalith
1,500 metres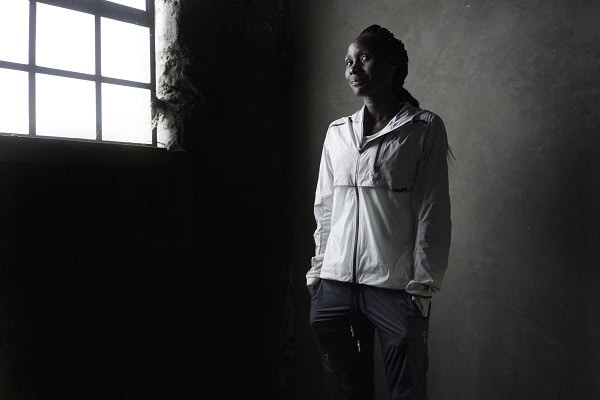 Less than a year after running in a trial at Kakuma refugee camp in north-west Kenya, Anjelina entered the Maracanã Stadium in Rio to represent the 65 million stateless people worldwide. "Now this is my time. I have to polish my talent and show people in the world that a refugee can make it," she says.
Off the track
Living arrangements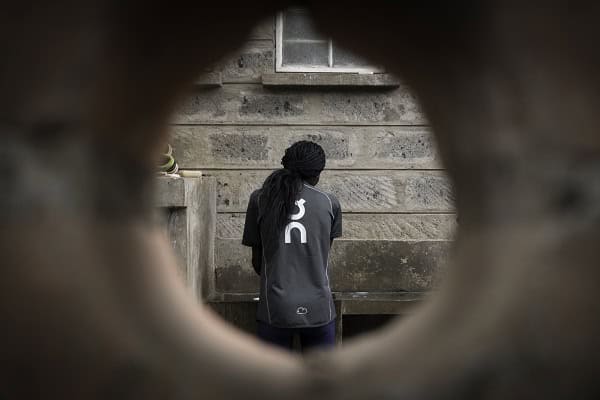 Athletes live in close quarters: four to a room in double bunks. With many different cultures and religions represented, they must be very respectful of each other's customs. Inside the camp, men and women are considered equal: there are no specific gender roles around household chores.
Winding down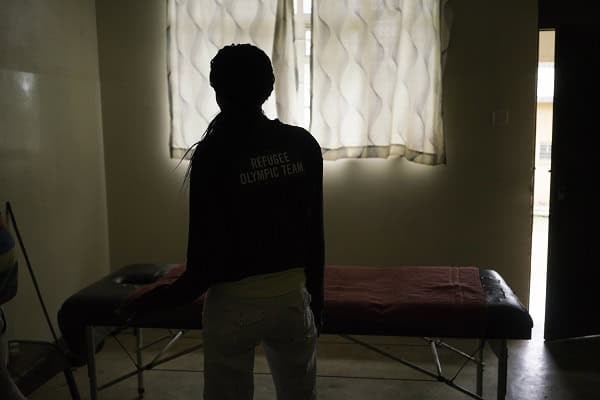 Coaches have introduced regular massage and physical therapy for the athletes. There is often a line of sore limbs waiting for renewal on the table. But these aren't the sorts of massages you get in spas. Bones crack, teeth clench and the odd tear pops as knots are worked out.
Day-to-day life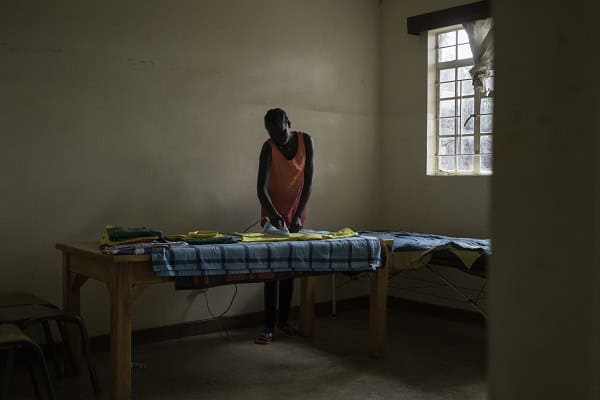 When athletes are not training, they undertake chores in the accommodation that is provided for them. They do all their own washing, ironing and cleaning, and take turns helping prepare food. They also take daily naps to recover from the rigours of intense high-altitude training.
Down time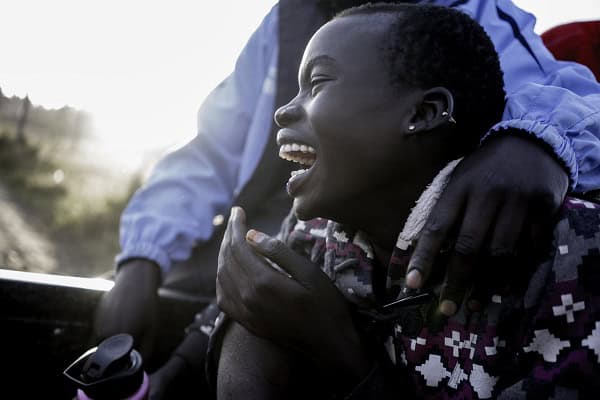 A ride into town for a little shopping and fun down the bumpy roads of Ngong. This is Lydia Philip Mamuon. At just 16, she is one half of an inseparable pair, along with 17-year-old Sunday Kamisa Peter. They are by far the youngest athletes staying at the training camp and seem to gain a lot of strength by sticking close to one another.
#WeAreAllOne launched on 8 August at the Eight Club in Moorgate, London alongside a charity photography auction featuring images by sports photographers including Marcus Smith, Alexis Berg, Daniel Meuli and Thomas Stöckli. The main exhibition runs until 11 August and is hosted by Swiss sports company On, which sponsors the Athlete Refugee Team.
---
Care about how the media influences our world?
From environmental breakthroughs to community action, our journalism uncovers solutions to society's challenges. Sound like your kind of news? Support good journalism about good things, by becoming a Positive News member and joining the community that is changing the news for good.