Three ideas for your next adventure: an exotic escape that takes you closer to nature, green travel nearer to home, and arts and wellbeing in the Adriatic
Ever wanted to exchange your life for something simpler and closer to nature? The Papua New Guinea-based Mailulu tribe is seeking 10 people willing to join their clan for up to four months. Visitors will live in the village as part of the tribe, taking part in fishing, cooking and helping to build new bamboo homes.
The Mailulu rely on the sun for energy and rainwater for water, eating fresh fruit, fish, coconuts and homegrown greens. Those selected will be invited to bring their own tent or take up residence in a local bungalow.
The experience costs £886 per person per month, exclusive of flights.
A new 'flock' of funky two-seater electric cars has been introduced to the Lake District this summer. To give the vehicles a distinctly Cumbrian feel, each has been decorated with its own sheep personality and named in traditional dialect. It sounds baaaa- rmy, but behind the silliness is a genuine interest in sustainability.
Set up in conjunction with social enterprise Co-wheels Car Club – which provides pay- as-you-go hybrid and electric cars – it's now possible to explore this beautiful corner of the country with a lower carbon footprint.
Prices range from £10 per hour to £45 per day.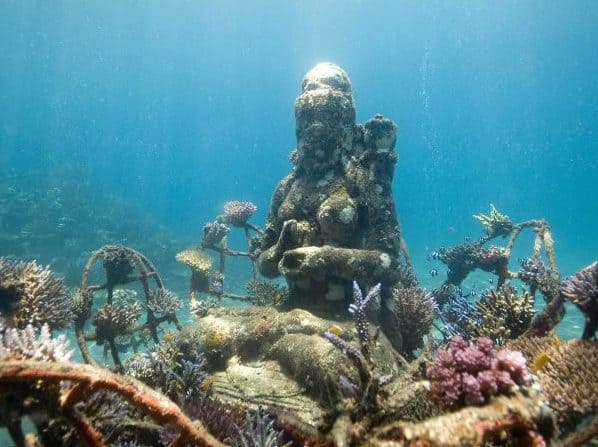 Photo: Dray Van Beck
Obonjan arts and wellbeing island, Croatia
Following in the footsteps of initiatives such as The Buckminster Fuller Institute and The Eden Project, Obonjan is a new community experience. Situated on a private island four miles off the coast of Sibenik, this ecological sanctuary is inviting artists, dancers, healers, musicians, chefs, DJs and speakers to breathe life into the evolving creative colony.
The 'eco-chic' accommodation hosts up to 800 people for parties, workshops, yoga, live music, films and ecological programmes. Following initial setbacks, the island opened on August 5th with a festival that includes live music, art installations and creative workshops.
Prices from £59 per person per night, including boat transfers to the island, but not flights