A new virtual tour of Afghanistan gives would-be visitors the chance to see the sights – and support a secret school for girls
The British government advises against all travel to Afghanistan. Yet, here we are, under a piercingly-blue sky, venturing around what is arguably Central Asia's most significant Islamic building, the Great Mosque of Herat.
Laid out at the start of the 13th century, its outstanding mosaic work is intricate and sublime. Decorated with wonderful geometric patterns, the minarets rise towards the sun as the gleaming white marble tiles – cold in the summer and warm in the winter, allowing the jama'ah (congregation) to walk around barefoot – glimmer like diamonds.
"This is where the mullah preaches," explains Fatima Haidari, pointing towards a space beneath the iwan (a vaulted audience chamber). The 23-year-old guide then shows us the towers where the call to prayer takes place.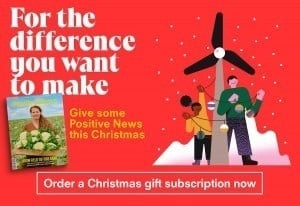 Except, we're not actually in Herat. The tour is virtual. As Afghanistan's only female tour guide, Haidari (main picture) had to flee the country during the Taliban offensive in 2021. She currently lives in Italy but continues to lead tours of her hometown online using 360° videos, personal photography and her own local insight.
"I dared to start giving tours [in Afghanistan] despite knowing its dangers because I strongly believed somebody should start it, otherwise it will always remain an unaccepted job for women" says Haidari.
Self-educated and with a degree in journalism and communication from Herat University, Haidari started her career by blogging about Afghanistan. Eventually she caught the attention of Untamed Borders, an adventure travel company, which asked her to run tours of her hometown.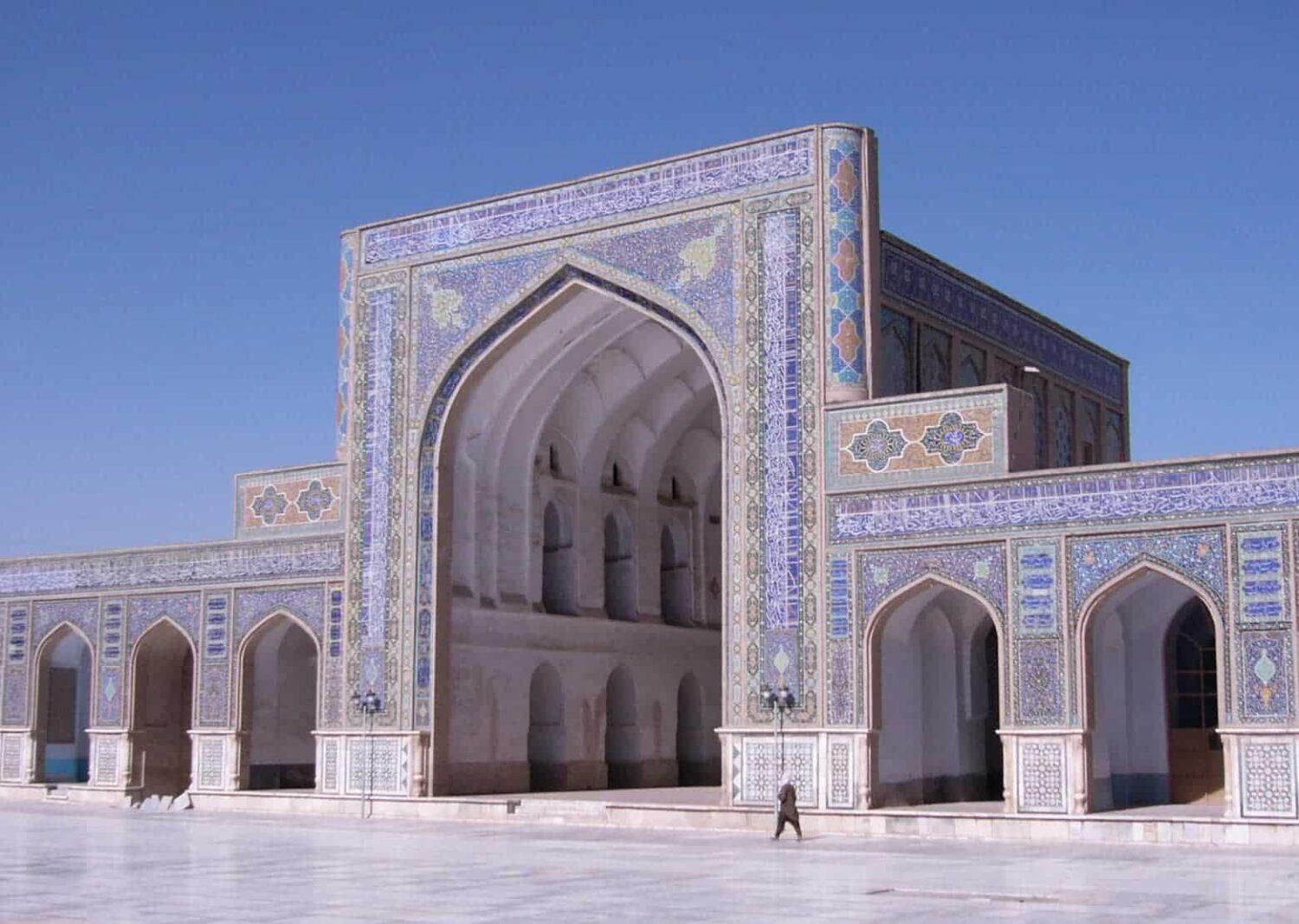 Untamed Borders specialises in taking travellers to some of the world's most inaccessible places. Haidari ran her first tour with them in 2020, despite Covid-19 restrictions. However, once the Taliban started to take over the country in 2021, she became a target.
"I had [a choice]: stay or live," Haidari adds. "I decided to live but the only way [to do that] was to leave Afghanistan. I have fought a lot, but I had dreams that I needed to fight more for."
With help from Untamed Borders, Haidari escaped Kabul. She bribed Taliban fighters who let her speak with foreign soldiers at the airport. She then discovered that she was on a list of people who were allowed to leave the country, and fled to Rome via Kuwait.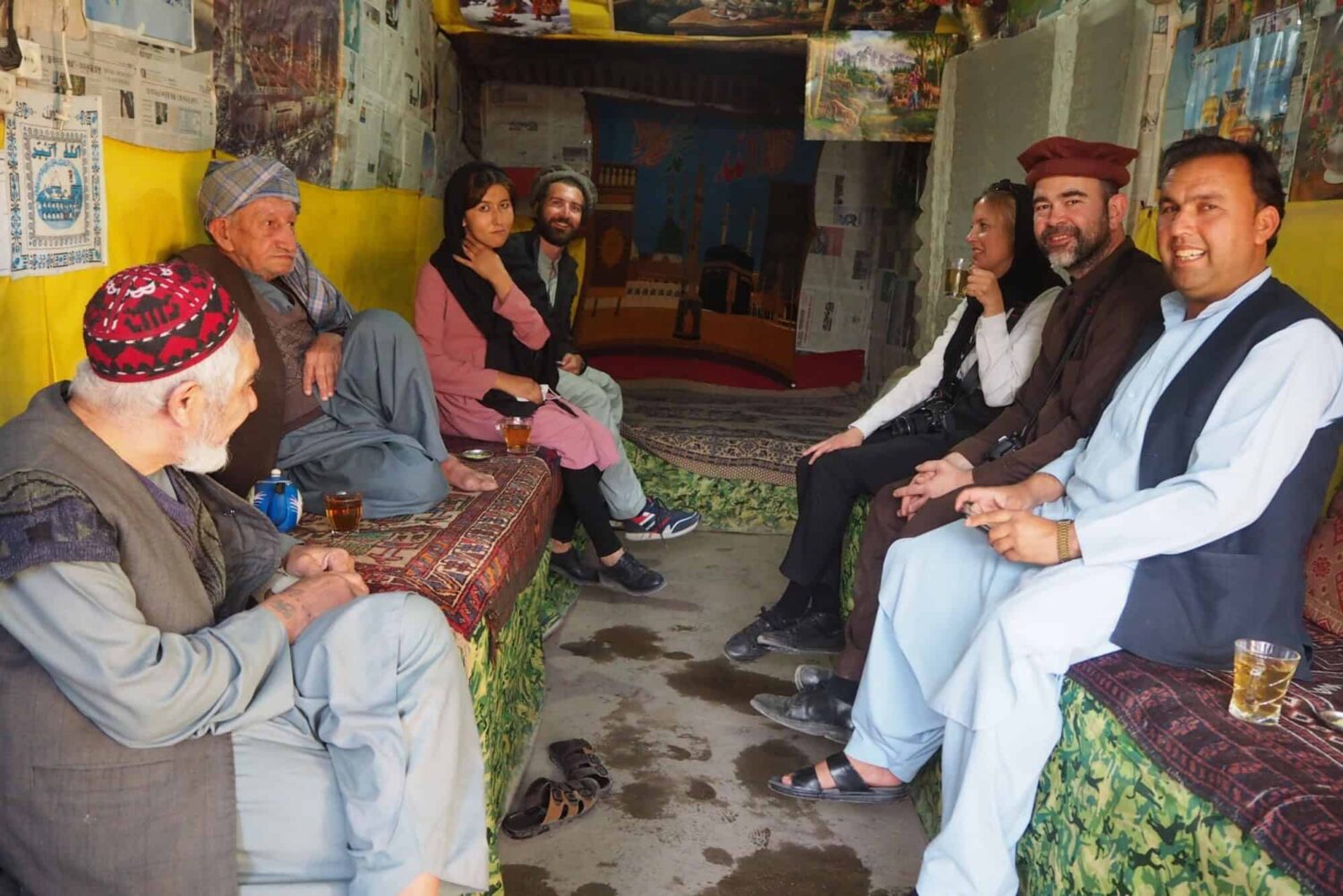 Profits from these new virtual tours are split between Haidari and an underground school in Afghanistan that secretly educates girls. The money goes towards buying books and stationery for pupils, and paying the teachers.
"I've always fought to be a changer, not a victim," says Haidari. "I've made it out, but now it's time to help other girls who are stuck in the same hell I have escaped from."
Since the Taliban returned to power, only boys can receive an education. However, thanks to the covert school, 30 girls can attend classes for two hours per day, six days a week. Many are refugees from areas that have a strong Taliban presence.
"We must stand by their side and hold their hands, no matter how far away we are and how small our contribution is," Haidari adds.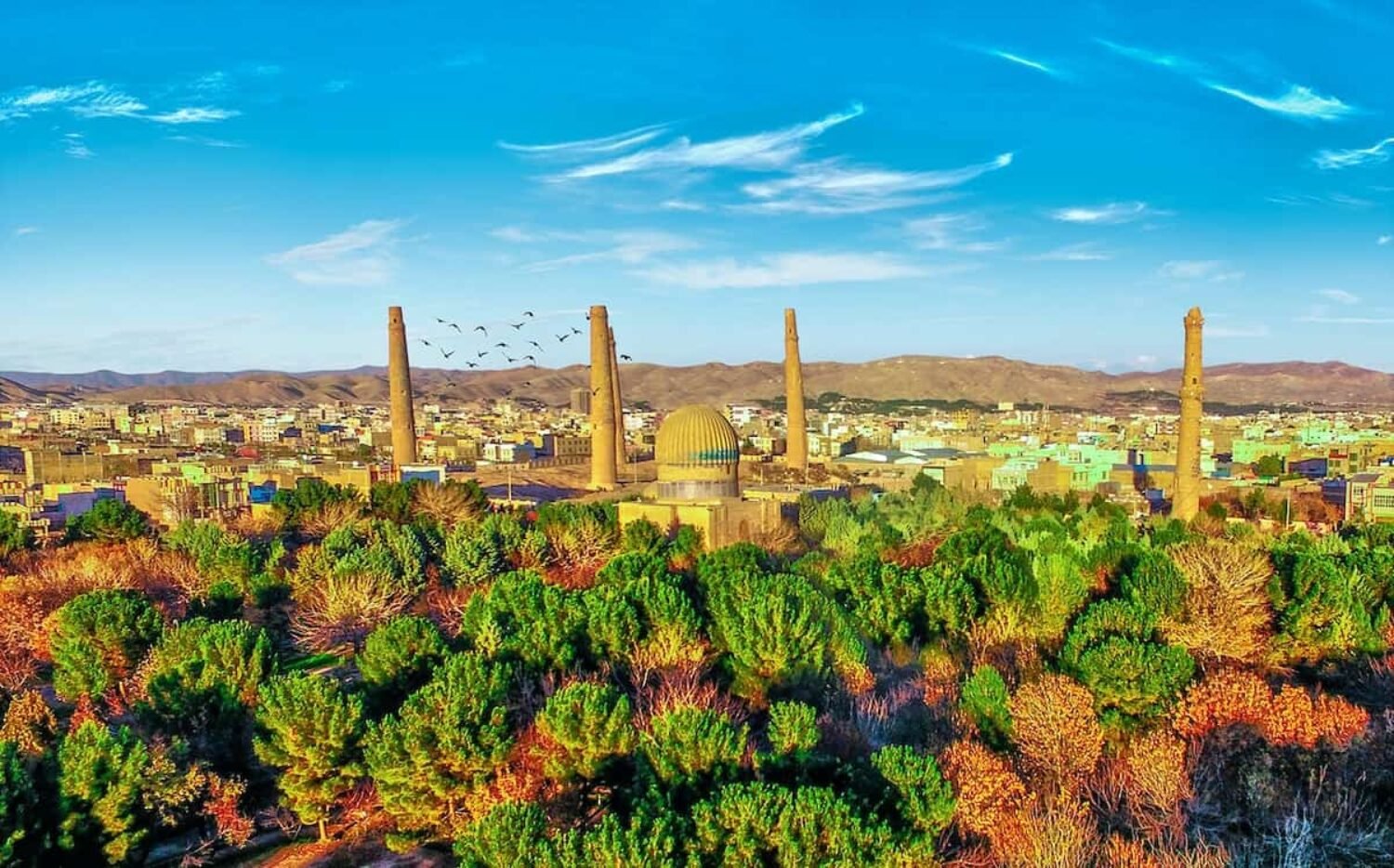 One of the teachers from the underground school, who will remain anonymous for security reasons, agrees.
"Girls don't have the right to education, girls aren't free," they say. "Some girls don't even have the right to go out and play with their friends, [under the Taliban] they should always be at home doing the housework."
Haidari says that people from all over the world have booked tours with her already. Not just those curious about Afghanistan, but groups interested in history, culture and art.
Back on the virtual tour and we have just visited a caravanserai, an ornately-built roadside inn where travellers would traditionally stay the night. From there we head to the bazaar for a drink at a traditional teahouse.
I've always fought to be a changer, not a victim
The shop is small and full of handwoven rugs. They cover both the floor and the walls. Steaming, amber-coloured tea is poured from decorated teapots into glass cups. Haidari is explaining that the owner was once a jihadi.
"He has a lot of stories, so you just go, drink a simple cup of tea… and listen to these stories this guy will tell you," says Haidari. "I wish I could take you there [for real]. This will be the most enjoyable part of the whole trip. Maybe in the future."
Haidari certainly hopes so.
"Peace, freedom, gender equality, humanity and love are my hopes for people," she says. "A world without terrorism and war. An Afghanistan without Taliban, with open doors of school to both girls and boys."
Haidari's next virtual tour of Herat takes place on 15 November.

Main image: Untamed Borders