An online service is helping provide unique travel experiences by connecting visitors with like-minded locals who act as guides or share their knowledge. Jini Reddy tries it out and discovers the hidden jewels of the Yorkshire coast
When I travel, I'm keen get off-the-beaten track, see the places I'm travelling in through the eyes of those who live there, and feel like I'm having a unique and enriching experience. A tall order?
Not according to revolutionary online travel service Tripbod.com. Founded by Sally Broom in 2009, the premise is pretty straightforward: around the globe, passionate, knowledgeable locals sign up to offer one-of-a-kind travel experiences to independent travellers at a reasonable rate.
The idea was borne of Broome's experiences in her formative years. "I was lucky to travel independently from a young age having gone to an international school," she says, "so my first adventure was at 14 to visit a school friend and her family in Mexico – just me and two friends with our rucksacks! It was when I came to take a trip without having a trusted local contact that I realised just how hard it is to get under the skin of a place," she says.
Hosts are carefully vetted and currently there are over 300 of them in some 80 countries. If you don't want 'a friend at the other end,' a Tripbod can offer, via email, a detailed holiday plan or day-long itinerary for you. There is also the rather fun-sounding 'Make My Day' request service where, via the site, you say what you want from a trip, and get offers from locals to make it happen.
The hotel is bewitching; high on a cliff, equal parts boudoir, theatre and eccentric lair
Browsing Tripbod.com made me feel like a child in a sweet shop, spoiled for choice. Did I want to have a yoga session in India's Rann of Kutch with Kuldip, experience shepherding in Italy's Appenines with Mac, or go training with a whole team of elite runners in the Kenyan Highlands, followed by a visit to a local primary school? Had I been able to afford the airfare, all three, frankly.
Seeking something closer to home instead, I opt for half a day's cycling on North Yorkshire's little-known Cinder Track, followed by an insider's walk around the seaside town of Whitby.
After an exchange of emails with my amiable Tripbod host Jules Brown, a guidebook author, I travel up to Scarborough. When I arrive, he meets me at the train station and drives me to   my hotel, La Rosa (one of his recommendations) in Whitby, a good 30 minutes away. And at no extra cost.
The hotel is bewitching; high on a cliff, equal parts boudoir, theatre and eccentric lair, it is packed with vintage curios, its toiletries hand made, its rooms themed and decadent. Would I have ever found it, without Jules' help? Unlikely.
By the time I check into my room – a velvety, red haven named 'Sacre Coeur: where romance is sacred' – it's dark, so Jules gives me a brief orientation tour of the town, and points me in the direction of several possible dinner haunts.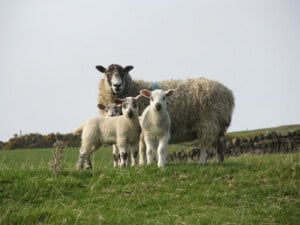 Next morning, after filling up on La Rosa's picnic breakfast hamper, I meet my host and he drives me to Trailways, the cycle hire outfit that sits directly on the Cinder Track (and which also offers novel accommodation in train sleeper carriages).
The ride along the 34km trail on what was once a railway line, runs between Whitby and Scarborough, parallel to the coast. Flanked by vivid yellow gorse bushes and daffodils, rolling hills dotted with sheep and tranquil wooded sections, it is people-free, a pure delight and despite a slight gradient on the way up, easy for a cyclist of any ability to tackle.
Jules cycles at my pace and when we stop to admire the stunning views over the North Sea, produces a flask of tea for us to share, and snacks too. We chat about the area, his life and work (and mine) and before long, I feel as though I'm on an outing with a friend.
Jules also manages to track down the only lunch spot in picturesque Robin Hood Bay that offers gluten-free bread in its sandwiches – Swell, a gem of a cafe and gallery, with a beach-front terrace. Given that he, unlike me, isn't a fussy eater, I'm impressed by his efforts.
When we return the bikes to Trailways, owner Keith, who is a friend of Jules, offers to drive us to Falling Foss, a hidden waterfall in Sneaton Forest, about ten miles away. There is a tea garden here, where the owners sell homemade cakes, and a hermit's cave. You can cycle here too as part of a longer Cinder Track ride.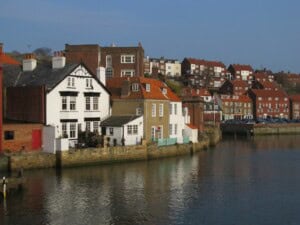 The rest of the afternoon is devoted to my personalised tour of Whitby. The highlights? A walk at tranquil Sendsend beach, teacakes in Java – a café favoured by locals but unknown to tourists, and a chat with charming local sculptor Emma Stothard, another friend of Jules. Emma is the co-owner of Greens, a restaurant which sources most of its food from well within a 10 mile radius – so what do you know, I end my Tripbod experience here with a glass of wine and a plate of seafood Marinière. Bliss.
"Tripbod is simply the best way to get off the tourist track and experience sights and places that only local people tend to know about, which for me is what travel is all about," says Martin Dunford, Rough Guides founder, and an investor and advisor to the site. I think he may be right.