Teams can bar supporters who shout antisemitic abuse, but does this change behaviour? Chelsea FC is going a step further
'First learn, and then form opinions.' In the age of Twitter, where opinions abound and facts are often scarce, this age-old Jewish proverb seems more appropriate than ever.
And Chelsea Football Club, for one, appears to have taken it to heart. The reason is simple: the beautiful game has an ugly prejudice problem. Chelsea is no exception. Reports of hate speech coming from its terraces have dogged the London club over the years. In fact, antisemitism appears to be a particular problem here – a fact that some ascribe to the support given by north London's Jewish community to Tottenham, Chelsea's historic rival.
Now, Chelsea is taking a stance. The club, whose billionaire Russian owner Roman Abramovich has Jewish heritage, says fans found guilty of antisemitic language will "face action", including bans.
But it doesn't stop there. Since January 2018, Chelsea has also been running educational initiatives to improve awareness among its supporter base about Jewish culture, beliefs and history.
The Say No to Antisemitism programme is coordinated through the club's charitable foundation. It included a trip in June 2018 to Auschwitz and Birkenau: Nazi death camps in German-occupied Poland. The 150 people who visited were Chelsea staff and supporters.
Neil Beard, a member of the Chelsea Supporters Trust, admits that religious intolerance is "still an issue for today". Visiting the Nazi concentration camps in person, he believes, "provides insights that people can't pick up from just reading and seeing films".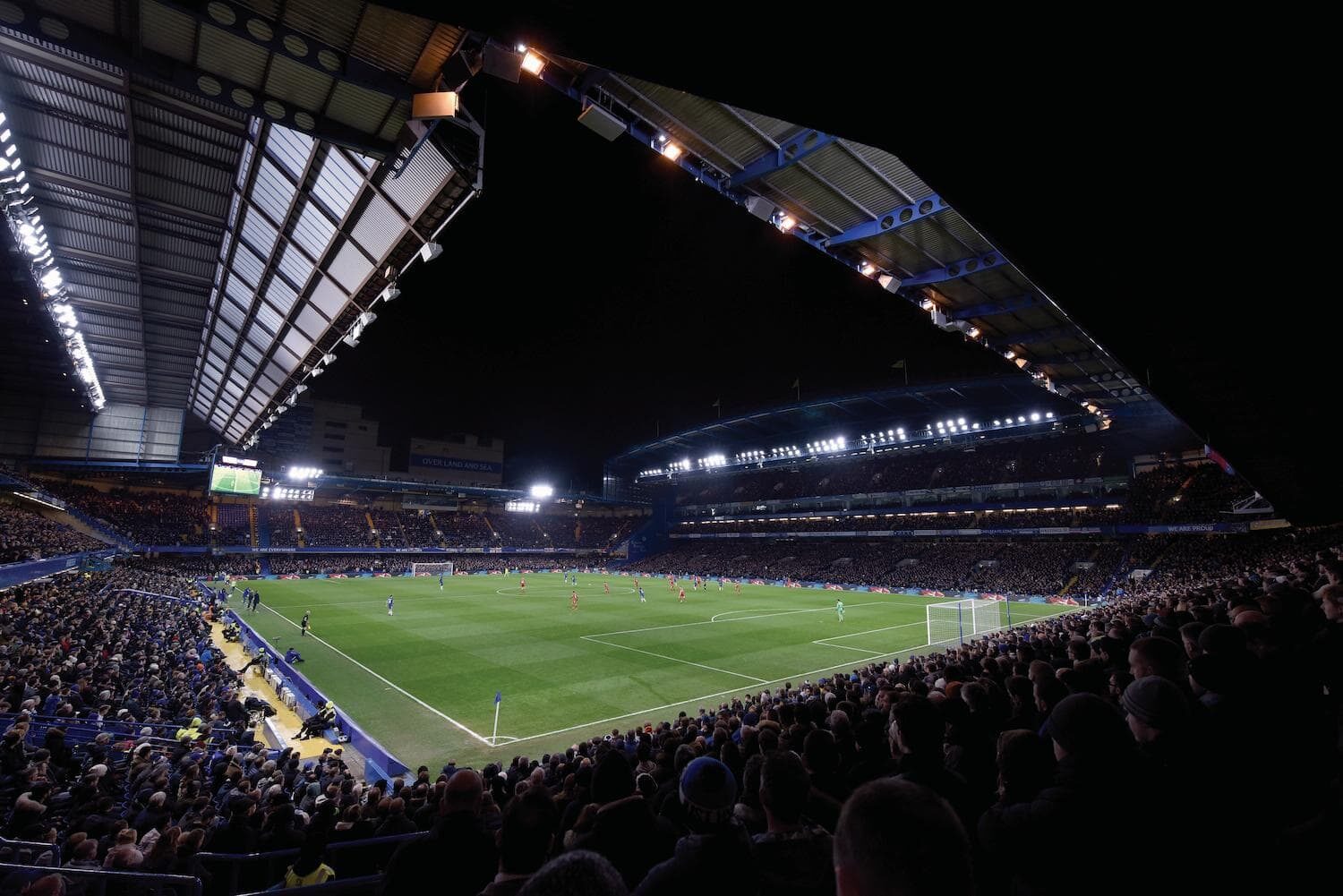 Chelsea is considering more such visits in the future. The club also plans to invite those who have been censured by the club for antisemitic behaviour to participate in its awareness-raising programme. In return, supporters facing bans could see the duration of their punishment reduced.
The programme also includes talks by Holocaust survivors and regular screenings of Liga Terezin – a film about a football league that was run from a concentration camp during the Holocaust.
The Chelsea programme's steering committee includes representatives from the World Jewish Congress, the Anti-Defamation League and the Holocaust Educational Trust. The latter helped organise the Auschwitz-Birkenau visit. "Sadly, antisemitism remains a serious issue in our society," says Karen Pollock, the trust's chief executive. "Every effort made to fight it should be applauded."
Images: Chelsea FC