Morning Gloryville aims to inject a modern twist to an ancient pagan tradition with an autumn equinox ceremony at the top of the Shard in London
The idea of celebrating an equinox may conjure up images of ancient pagan traditions, but Morning Gloryville aims to modernise the act of welcoming in the season.
The global morning rave movement is hosting an autumn equinox celebration with a difference on 22 September. Taking place at the top of the UK's tallest building, Equinox at the View from the Shard will welcome in the sunrise on the date that both day and night are equal in length.
Aiming to merge elements of traditional equinox celebrations with modern entertainment, the event will kick off at 5am with a harmony choir accompanied by electronic grooves, and a traditional autumn equinox ceremony led by Samantha Moyo, founder of Morning Gloryville.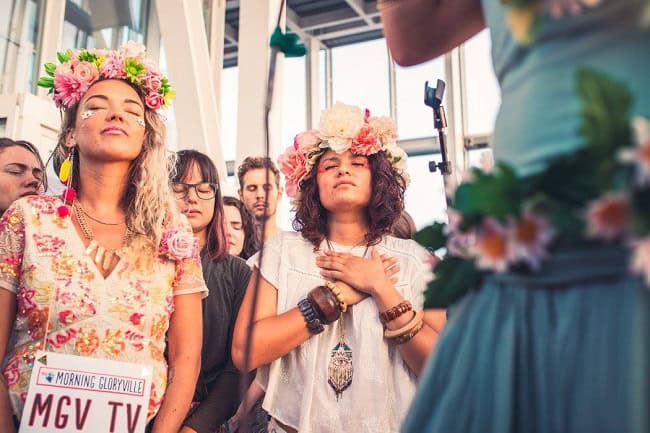 "We are co-creating new pilgrimages to honour traditional pagan times of the year," said Moyo. "Equinox is a time to turn our energy towards harmony and balance. A time to reap what has been sown through the summer months and celebrate the juicy rich abundance of nature and all of the gifts this blessed life offers us."
Equinox is a time to celebrate the juicy rich abundance of nature and all of the gifts this blessed life offers us
Live music and a sober morning rave will follow, with a set from a secret 'highly acclaimed' DJ 800ft above the capital. Other activities on offer include blessings, singing workshops, dance performances and nature inspired face painting. Organisers are also encouraging attendees to be creative with their attire – the event has an autumnal dress code.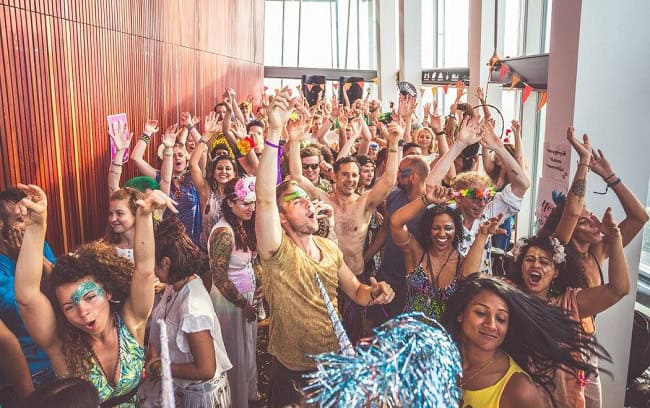 "You'll leave feeling beaming with gratitude at what blooming gift this life is!" said Moyo.
Since being founded in London in 2013, Morning Gloryville has become a global movement and has hosted sober morning raves in cities including San Francisco, Tokyo and Zurich.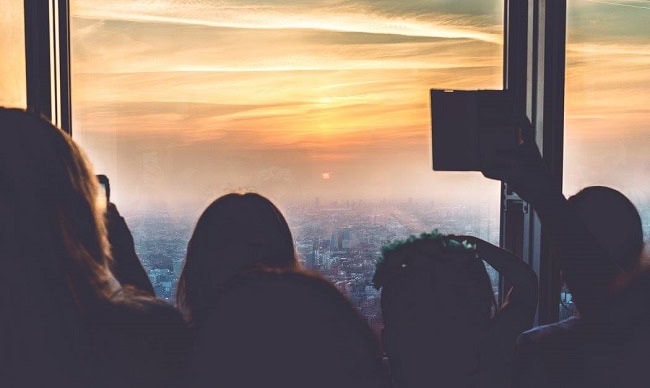 Images: Jason Purple Photography
---
Discover a world of inspiration.
---