Male players will contribute a portion of their commercial earnings to their female counterparts under the agreement, which is believed to be the first of its kind in the world
The Norwegian Football Association and the country's international team players have agreed a new deal to play male and female players the same. Under the agreement, players on the men's team will make a financial contribution to the women's team in order to bridge the disparity in earnings.
Under the current deal, male players receive a total of 6.55 million kroner (£574,000), while women get just 3.1 million kroner (£296,000) per year. From next year, the men will donate 550,000 kroner each year to the women, so each team receives the same.
It is very positive that Norway is a pioneer country in this way
"We are very pleased with the outcome of the negotiations for a new agreement for the national teams," said Joachim Walltin, head of the country's players' union. "The agreement is probably unique internationally. It is very positive that Norway is a pioneer country in this way."
Writing on Instagram, national team winger Caroline Graham thanked her male colleagues for their donation. "Thank you for making this step for female athletes. For showing equality and helping us all, making it a bit easier, to chase our dreams," she wrote.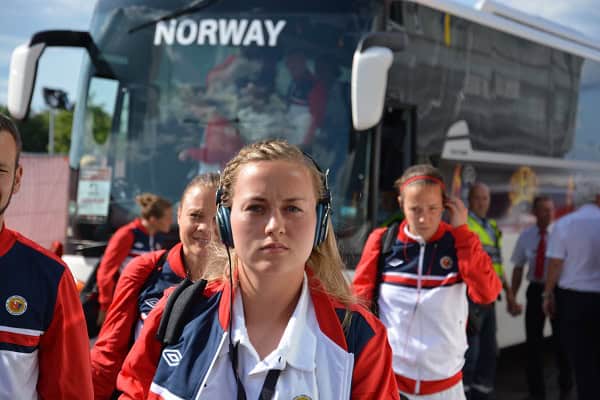 Ingrid Moe Wold, a defender who plays for LSK Kvinner Fotballklubb and who represented Norway at the 2015 FIFA Women's World Cup, added: "This is very good news that will make a big difference to the terms of the players in the national team. This comes at a very favorable time in view of the development of Norwegian women's football.
---
Get our independent, inspiring magazine delivered to your door each issue.
---