French-born artist Camille Walala brightens up the streets of London with her signature colourful style
Bold geometric patterns, mirrors and dazzling colours cover the walls: sure signs that I've entered Walala-land. Camille Walala's latest project is a maze inside the Now Gallery in south-east London – a playground in which visitors can 'unleash their inner child'.
After studying textile design in Brighton, Walala turned her attention to street art, painting messages like 'dance more' and 'kiss more' to lure the eyes, and spirits, of London's commuters. Fast forward three years, and her instantly recognisable designs have transformed everything from a nondescript five-storey office block in the city, to a primary school.
I'm most proud when people tell me that I've brightened up their day.
Walala's aim is simple: to make people smile. "I'm most proud when people tell me that I've brightened up their day," she says. Her passion for colour is rooted in her childhood in southern France. "I was lucky to have blue sky pretty much every day and a very colourful house decorated by my mum," she says. "I didn't realise until I moved away how it uplifted my mood."
She draws inspiration from the 1980s design movement the Memphis Group, and from African tribes like the Ndebele, as well as her adopted city. "I love London for its diversity and multiculturalism – and the food! But a splash of colour here and there would brighten up the place."
Photography: Charles Emerson
---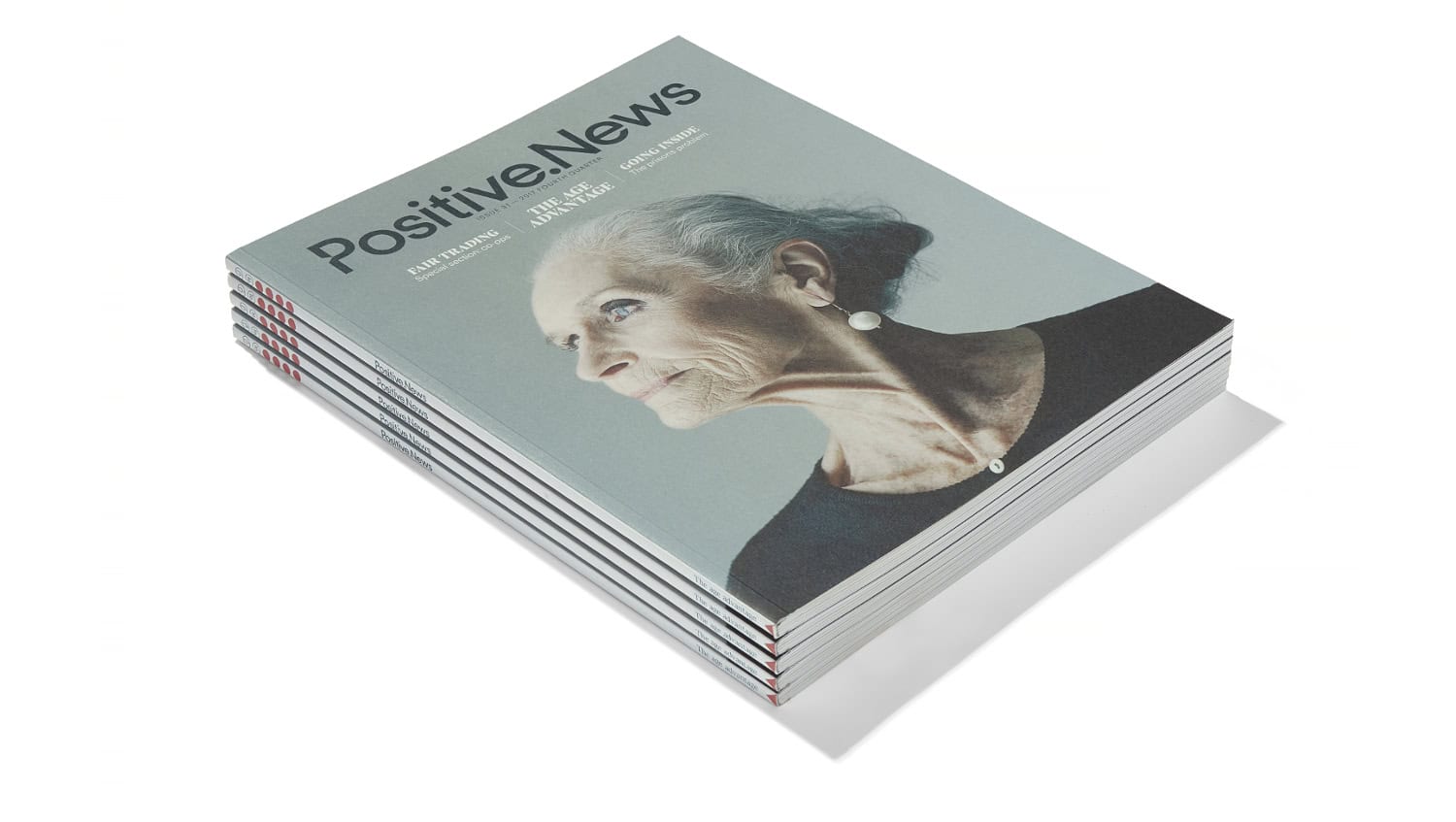 This article is featured in issue 91 of Positive News magazine. Become a subscriber member to receive Positive News magazine delivered to your door, plus you'll get access to exclusive member benefits