Despite significant headway since 2010, progress in tackling malaria has stalled in recent years. A new vaccine could spell a breakthrough for people across Africa
At a modest public hospital atop a steep hill in the Ghanaian city of Cape Coast, dozens of women stand clasping their babies outside a small, nondescript room for what is a historic moment in their country's healthcare.
The Ewim Polyclinic, based in a low-income neighbourhood of the former European colonial capital, once the largest slave-trading centre in west Africa, has been chosen to launch the world's first malaria vaccine into Ghana.
There is an air of excitement among the families waiting in the shade outside the reproductive child health unit for an initial round of injections.
"Malaria has been a problem for my whole family already. My brother had it very seriously before and almost died," says Faustina Nyan, 22. Her son, seven-month-old Francis, gurgles away on her hip dressed in a vibrant orange outfit while waiting for his turn to be vaccinated. "If this can protect my boy from danger like that then I will be very happy."
Ghana is one of three African nations involved in the global pilot programme to roll out the vaccine to infants, along with Kenya, where it launched in September, and Malawi, where the first injections were delivered in April. In 2018, some 5.5m cases of malaria were reported in the west-African nation, and an estimated 20 per cent of children in Ghana have malaria parasites in their blood.
"Malaria is a very big problem for us, especially the under-fives," says Roseline Ennin, a nurse at the hospital. "They have fever, they vomit and have chills. If it's not treated, it can get very serious and some die. The whole of Ghana is happy about this vaccine and it will help us reduce malaria and mortality rates."
Globally, malaria kills more than 400,000 people per year, according to World Health Organization (WHO) figures, making it one of the world's biggest killers. The majority of its victims are children in Africa; the mosquito-borne disease has been a scourge of the continent for decades.
Despite major improvements in the last two decades – malaria deaths have roughly halved since 2000 – progress has stalled in recent years.
However, it appears as though the tide could be turning again. In addition to the new vaccine, which has been in development for more than 30 years, in September scientists at the Kenya Medical Research Institute announced another breakthrough. Ivermectin, a drug that's already commonly available for treating parasitic infections, was found to effectively kill the malaria parasite. Taking it regularly also made a patient's blood deadly to mosquitos. Human trials are now being planned and some hope a new treatment could be available within two years.
The facts:
28 %

decrease in global malaria deaths since 2010

$ 3.1 bn

invested in malaria control and elimination efforts in 2017

50 %

of the at-risk population sleeping under insecticide-treated mosquito nets – up from 29 per cent in 2010

26

countries reported fewer than 100 cases of malaria in 2017 – up from 15 in 2010
Meanwhile, the pilot programme of the new vaccine, which is known by its lab initials RTS,S, is set to immunise more than one million children across the three countries by 2023.
In Ghana, the focus is on six regions including the Volta and Central. Some 50,000 malaria cases could be averted and 1,000 children saved each year, according to Ghana's health ministry.
"It's been a long journey but it brings me great joy to finally arrive at the beginning of the end for malaria," says Dr Badu Sarkodie, the director of public health for Ghana's health service.
During a 15,000-person clinical trial, RTS,S was found to prevent up to 40 per cent of cases of malaria in infants – the best ever rate recorded. It also reduced the occurrence of severe anaemia – a complication that often kills children – by about 60 per cent.
The vaccine's total cost to date, more than US$700m (£561m), was funded by several global health bodies including the Global Fund to Fight AIDS, Tuberculosis and Malaria, Unitaid and Gavi, the Vaccine Alliance.
But concerns remain. For the vaccine to be effective, four successive doses must be administered at six, seven, nine and 24 months – a timetable that will be a challenge for rural communities with poor access to clinics. The vaccine's success rate, even if it will save many thousands, is hardly perfect either.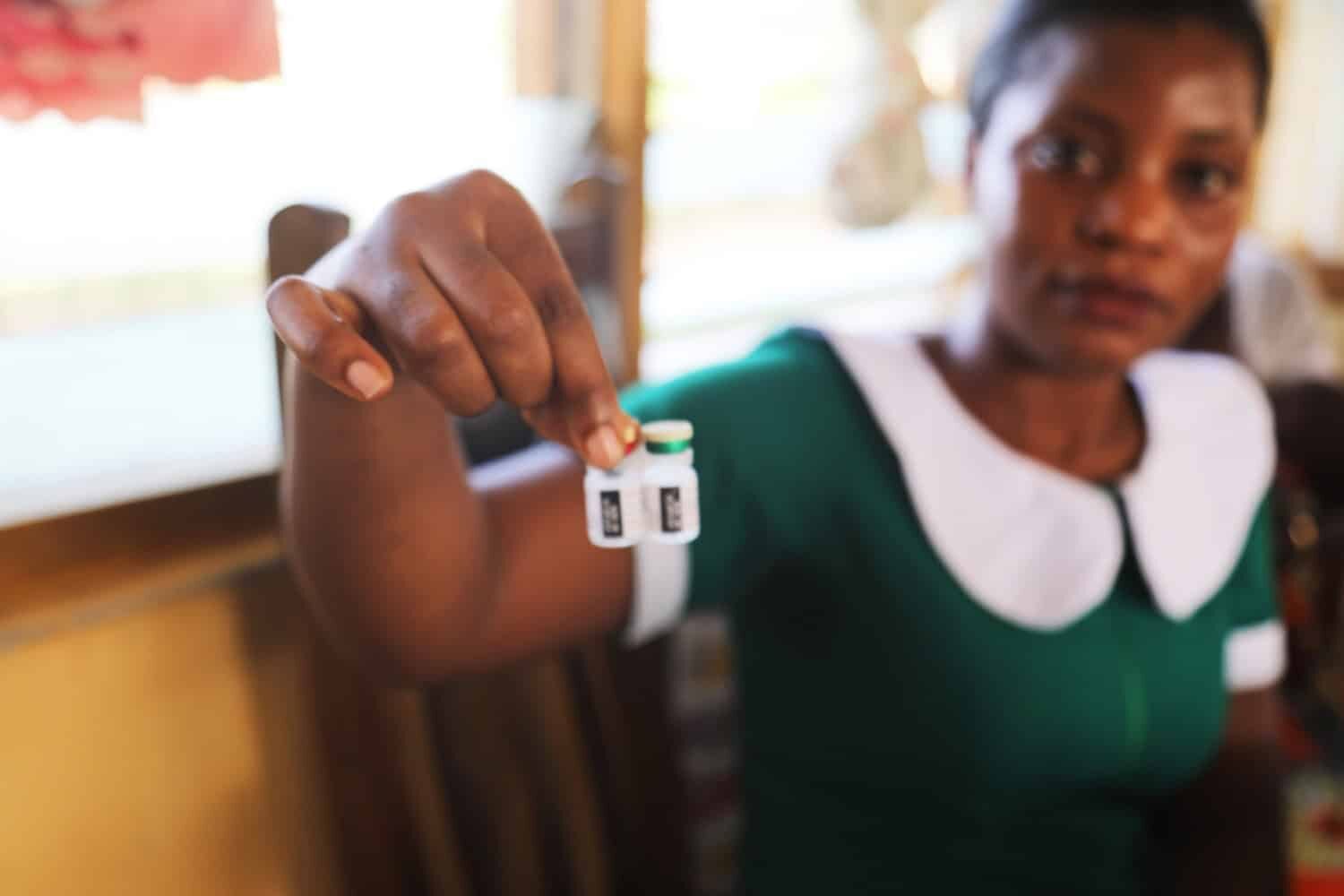 Those behind RTS,S blame the unique challenges posed by malaria. "We'd all like a vaccine that is highly efficacious and that provides lifelong immunity with one shot, but the complexity of the organism – a parasite with multiple proteins, not a simple bacteria or virus – has made it so difficult to find weaknesses," says Dr David Schellenberg, science advisor for the WHO's Global Malaria Programme.
The general view among malaria experts is that there will be no straightforward solution for malaria and that the vaccine should be used in conjunction with other recommended prevention methods like insecticide-treated bed nets and indoor spraying with insecticides, as well as the timely use of malaria testing and treatment.
"It's quite a palaver, with four vaccinations required," says Brian Greenwood, a leading malaria expert and professor at the London School of Hygiene and Tropical Medicine. "But of course on balance, the vaccine's benefits are better than the risks. We need to do everything: it would be very unwise to put all of your money in one solution."
When it comes to life and death, you don't pick and choose
Meanwhile, early next year, a clinical trial of another malaria vaccine, PfSPZ, is scheduled to begin. It too has limitations: it must be stored in liquid nitrogen and requires very high doses of parasites. But it could potentially be almost twice as efficient at preventing the disease.
Other challenges lie in wait. The climate crisis is extending the habitat of malaria-carrying mosquitoes, and 'anti-vaccination' beliefs have gained a foothold in some communities. Resistance to the insecticides commonly used in prevention techniques, such as treated nets, is increasing.
Yet the recent groundbreaking creation of an Ebola vaccine using an experimental rapid development system has given encouragement to those working to curb malaria.
Back at the Ewim Polyclinic, mothers chat and gossip energetically as they wait for their child's turn. Meanwhile, waves roll in from the Atlantic and crash on the shoreline below. "Maybe the vaccine is not perfect," says Faustina Nyan. "But when it comes to life and death, you don't get to pick and choose. I'm so happy with this."
Malaria in Myanmar: A community-led approach to diagnosis and treatment is having significant success

Remote villages in Myanmar where healthcare workers are trained to offer a specialist malaria diagnosis and treatments have seen a rapid decline of the disease in recent years.

According to a study led by Oxford University-affiliated researchers and published in the journal BMC Medicine in October 2018, cases of malaria in remote villages with trained community health workers declined by around 70 per cent each year between 2011 and 2016.

The study demonstrates that providing effective malaria treatments at a community level is vital to eliminating the disease, said Sir Nicholas White, professor of tropical medicine at Oxford University and contributor to the study. "Training health workers to just screen for malaria is not sustainable. [They] must offer a package for common health problems," he said.