Radiotherapy masks can look imposing, especially to young patients. How to transform an intimidating experience into an empowering one? This play specialist got creative
Keeping still during radiotherapy is crucial. It makes the difference between sending the treatment to exactly the right area or missing the mark. But it's a skill that doesn't always come easily to children. The masks that stretch over a patient's face and shoulders and fasten firmly to a radiotherapy treatment bed can look intimidating to young eyes, says Lobke Marsden, a play specialist in the radiotherapy department at Leeds children's hospital. So she decided to paint them.
"It's a lovely feeling to be able to turn objects that can be quite cold and frightening into something personal and meaningful to patients," she says. After checking that the paints didn't interfere with the treatment, Marsden began painting, and has already transformed 38 masks.
"The children can request any design that's meaningful to them and they're often quite specific. One girl asked me to paint a mask with the same kind of hair she lost after chemotherapy. Superheroes seem to be very popular, so I get a fair share of Batman, Iron Man and Spiderman requests. By wearing their superhero mask, they take on some personality traits of their superhero and feel empowered."
Marsden works with a small team including a clinical nurse specialist, a paediatric radiographer and two oncologists. One young boy found the mask-making process particularly upsetting, she explains. "He didn't want to pick up or even see his plain mask, as it reminded him of the horrible experience. After I painted his mask into Iron Man, he went from not wanting it near him to being excited and wanting to wear it. He ended up having his treatment without the need of a general anaesthetic."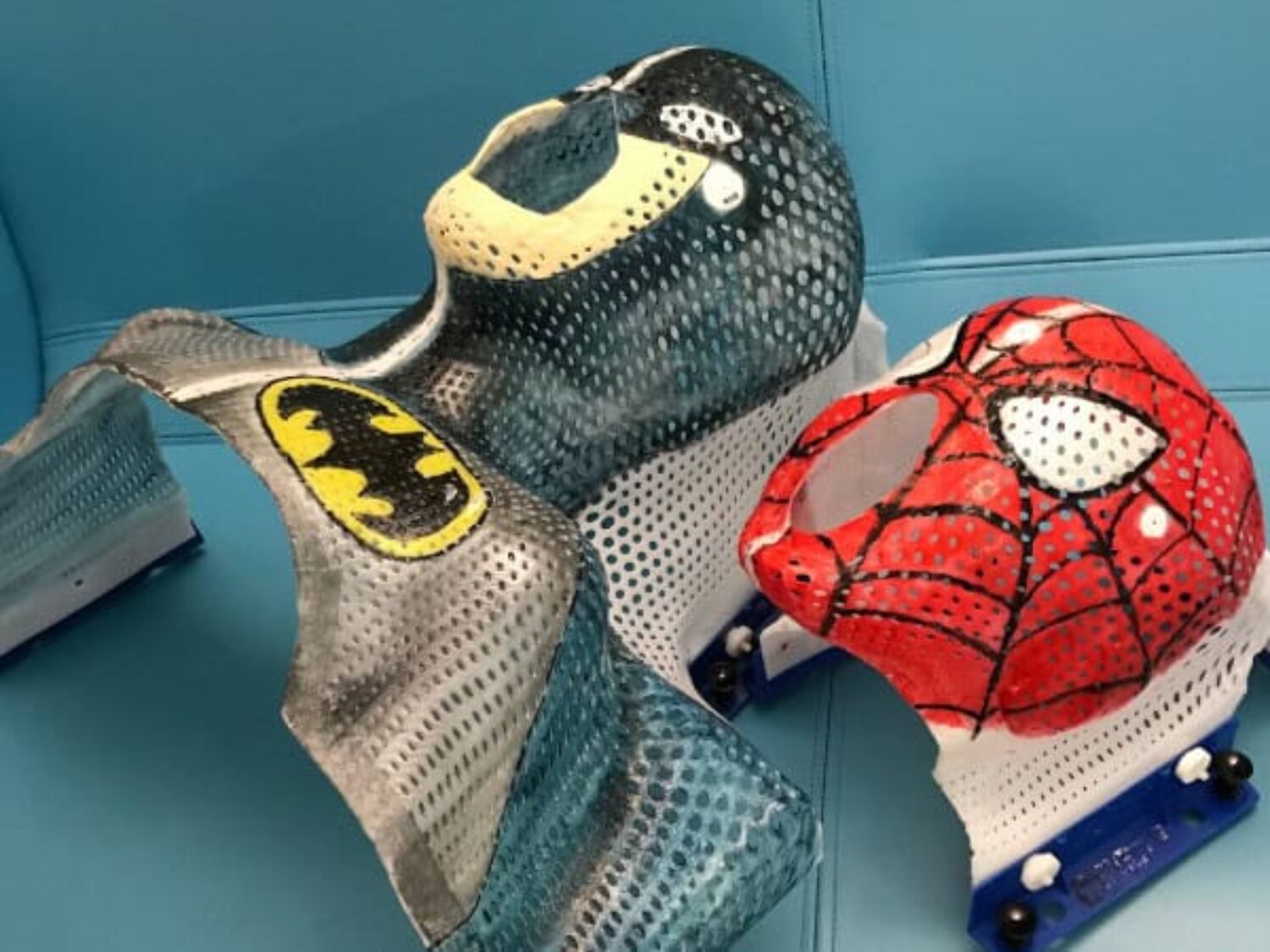 Teens and young adults have been interested too. "An 18-year-old asked me to paint a target on his mask where his tumour had been. It was a daily reminder for him of why he was having the treatment. He came back to visit months later and told me he still has his mask proudly on display on a shelf in his room. He says that now, the target is a daily reminder of how far he has come."
Marsden, who grew up in the Netherlands, had to stay in hospital herself as a young teen. "I was met by a lovely lady who prepared me for surgery and had the amazing ability to ease my worries, by explaining everything that was happening," she says. "I then knew that was something I wanted to do when I grew up."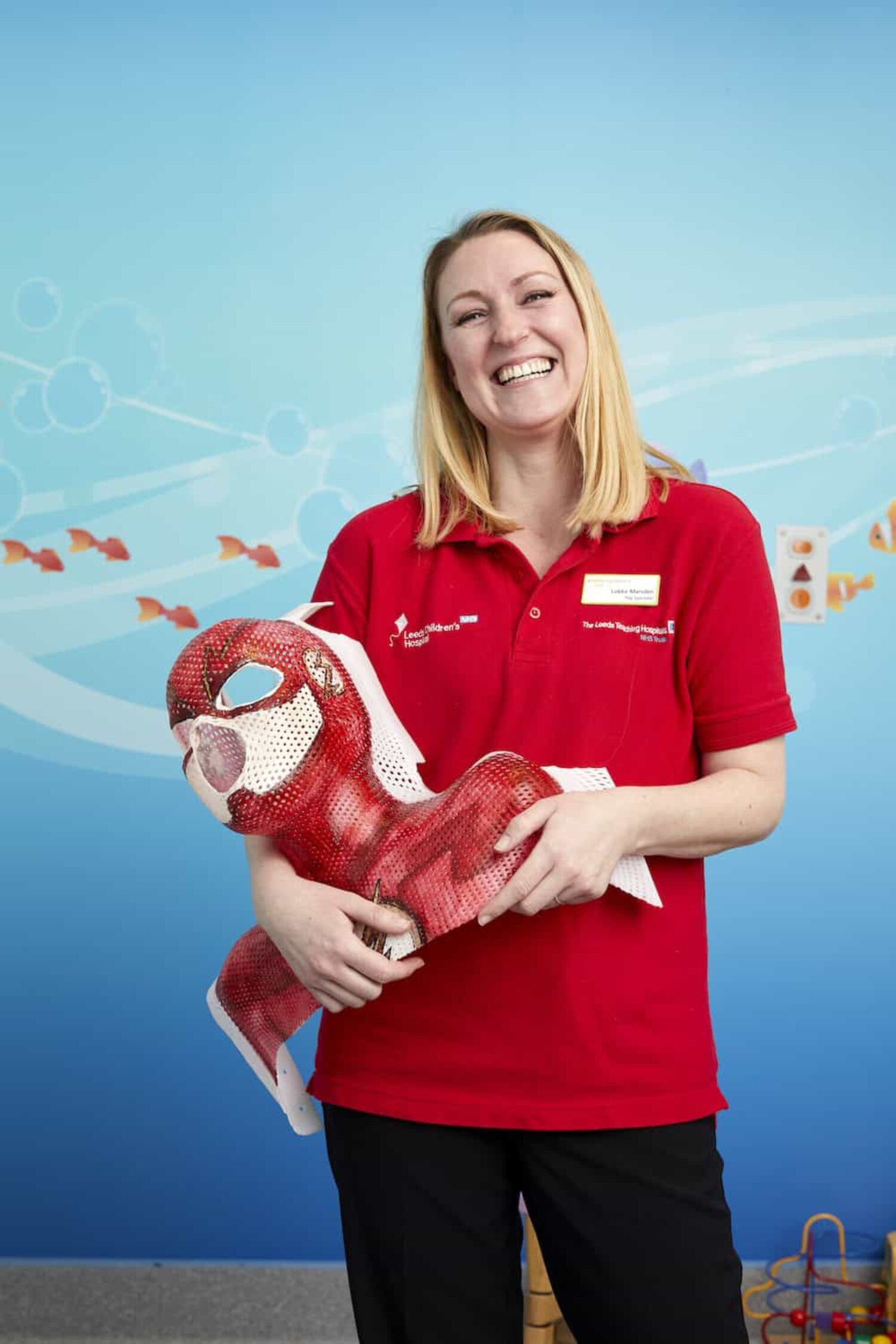 Since posting pictures of the painted masks online, she has been contacted by staff at radiotherapy centres around the world. She has inspired them, they say, and they plan to begin offering painted masks too. But the biggest compliment Marsden has received?
"When children are so comfortable here, they actually look forward to coming into hospital."