For some revellers, the feeling of letting loose in a 'festival bubble' is part of the appeal. But many events now draw on their local connections to create experiences that feel rooted in their corner of the world. We explore five in the UK and Ireland
1. Lush and local: Green Man festival, Brecon Beacons, Wales
Nestled in a lush valley with the river Usk weaving through it and the Black Mountains rising steeply behind the main stage, Green Man festival has a head start when it comes to a strong sense of place. But, if the mist descends and you begin to forget where you are, the festival will remind you.
The festival, which kicks off this week, offers a Settler's Pass: a ticket that allows access to the site from the Monday before the festival begins, as well as discounts on local heritage sites, galleries and castles. The festival's website includes lots of links to other local attractions, from the nearby Brycheiniog Theatre to local bicycle and canoe-hire companies. The idea is, say organisers, to offer people the chance to savour a 'full Welsh holiday experience' rather than turning up, rocking out and moving on.
This year, Green Man's Settlement Stage is curated by Clwb Ifor Bach, a club and live music venue in Cardiff, and will feature a wide range of Welsh musical bands, from electro pop act HMS Morris to funk rock four-piece Sock. Welsh culture makes its way on the main stage too this year in the form of Public Service Broadcasting, whose latest album Every Valley depicts the history of the Welsh mining industry.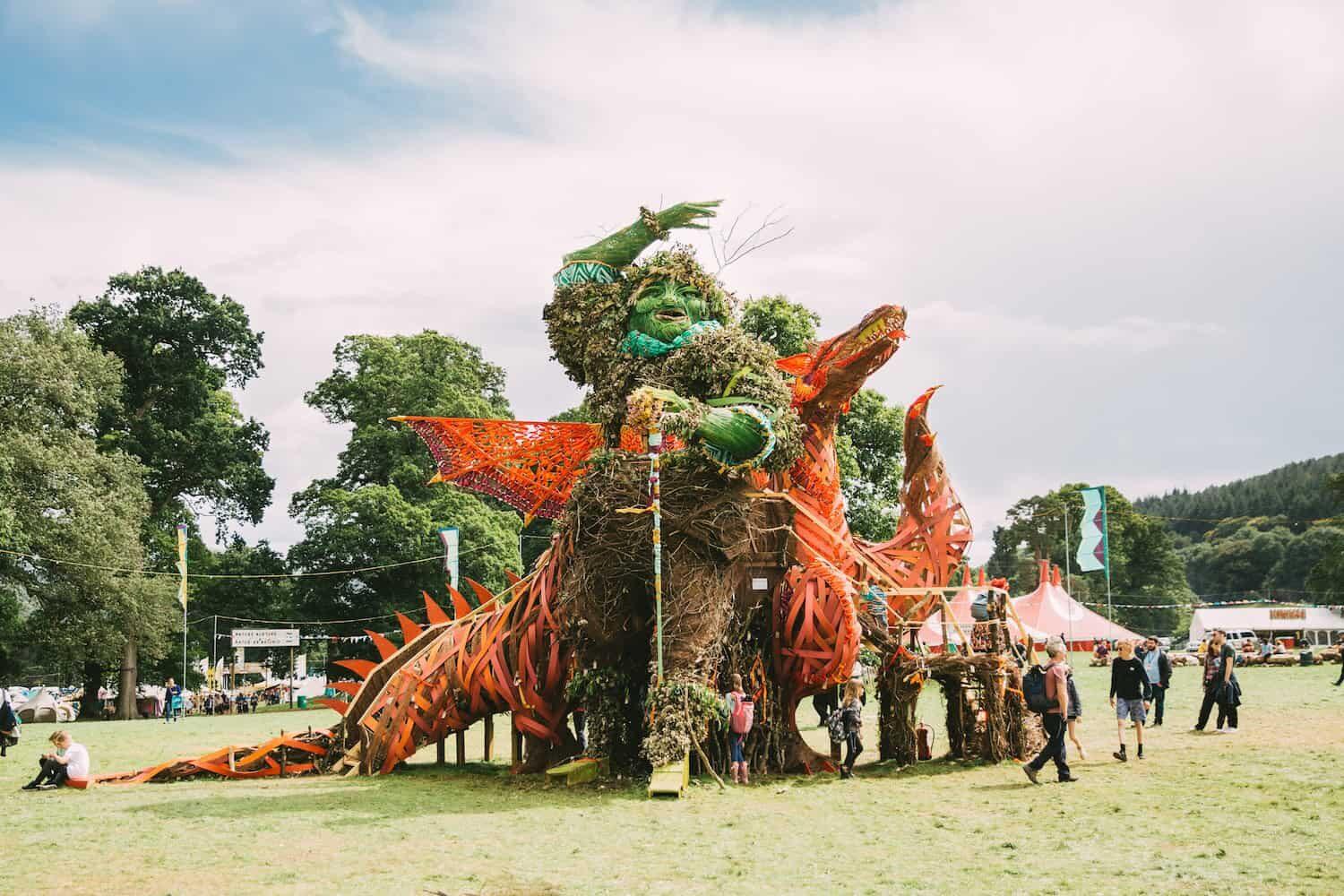 Provenance is sewn into the festival in ways other than musical too: festival-goers can learn what wild plants are edible in the local area with forager Adele Nozedar; go bat-spotting in the verdant festival surrounds; head up the Sugar Loaf mountain to learn about local wildlife; and attend Welsh for Beginners classes for a proper immersion in Cymru and a chance to brush up on some handy Welsh phrases. And Welsh bilingual company Dan Yr Haul (Under the Sun) will hold songwriting workshops.
Jamie Bevan is from Cymdeithas yr Iaith Gymraeg (the Welsh Language Society), which has been represented at Green Man for 10 years. "The Welsh language is part of the land, the beauty of this area, and we want people to experience that," he told Positive News. "We find them very receptive: people want something real. They want to feel where they are. Us being here and offering things like five-minute Welsh language lessons, helps with that."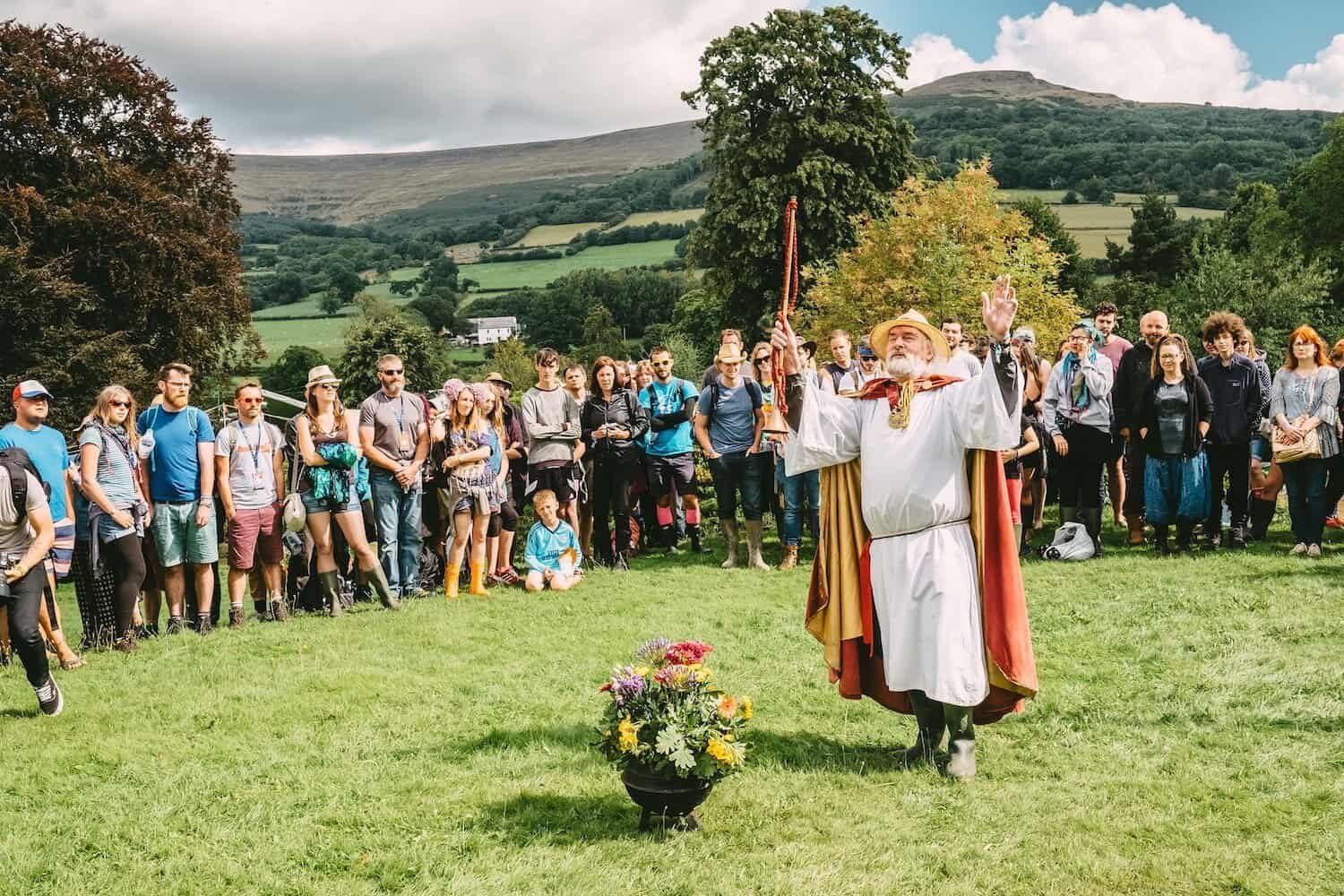 Festivals aren't usually associated with improving people's CVs, but there is a work experience scheme at Green Man too. Now in its eighth year, students from Merthyr Tydfil College join the crew for a week in August to learn technical skills and get hands-on experience from the festival's audio visual team.
In 2017, a giant puppet of Tom Jones wandered the site, while the huge Green Man sculpture was intertwined with a fire-breathing Welsh dragon. The symbolic sculpture, which is made from natural materials by local artists, stands at the centre of the festival, which turned 15 in 2017. Members of the public are encouraged to tie wishes and messages to the green man before he is rigged with fireworks and burned as part of a spectacular closing ceremony.
2. Dive into Devon: Off Grid festival
The team behind Off Grid festival, which was held in Instow in North Devon from August 9-12, believe that "another world is possible". They use the four-day event to explore collaborative systems and resilient living.
The festival is organised entirely by local volunteers and many of the speakers, stallholders and musicians hail from Devon and the south-east. "The main ethos of the festival concerns resilience to change, and building local connections is a huge part of this," says Roxy Piper, festival co-ordinator.
One of Off Grid's most popular areas is the Wild Woods and Wild Kids space, managed by Sylvan Adventures, a not-for-profit organisation based in Devon. Founder Dan Best oversaw activities including a bug hunt, green woodworking, horse shaving, a twilight nature walk, fire making and bat walks.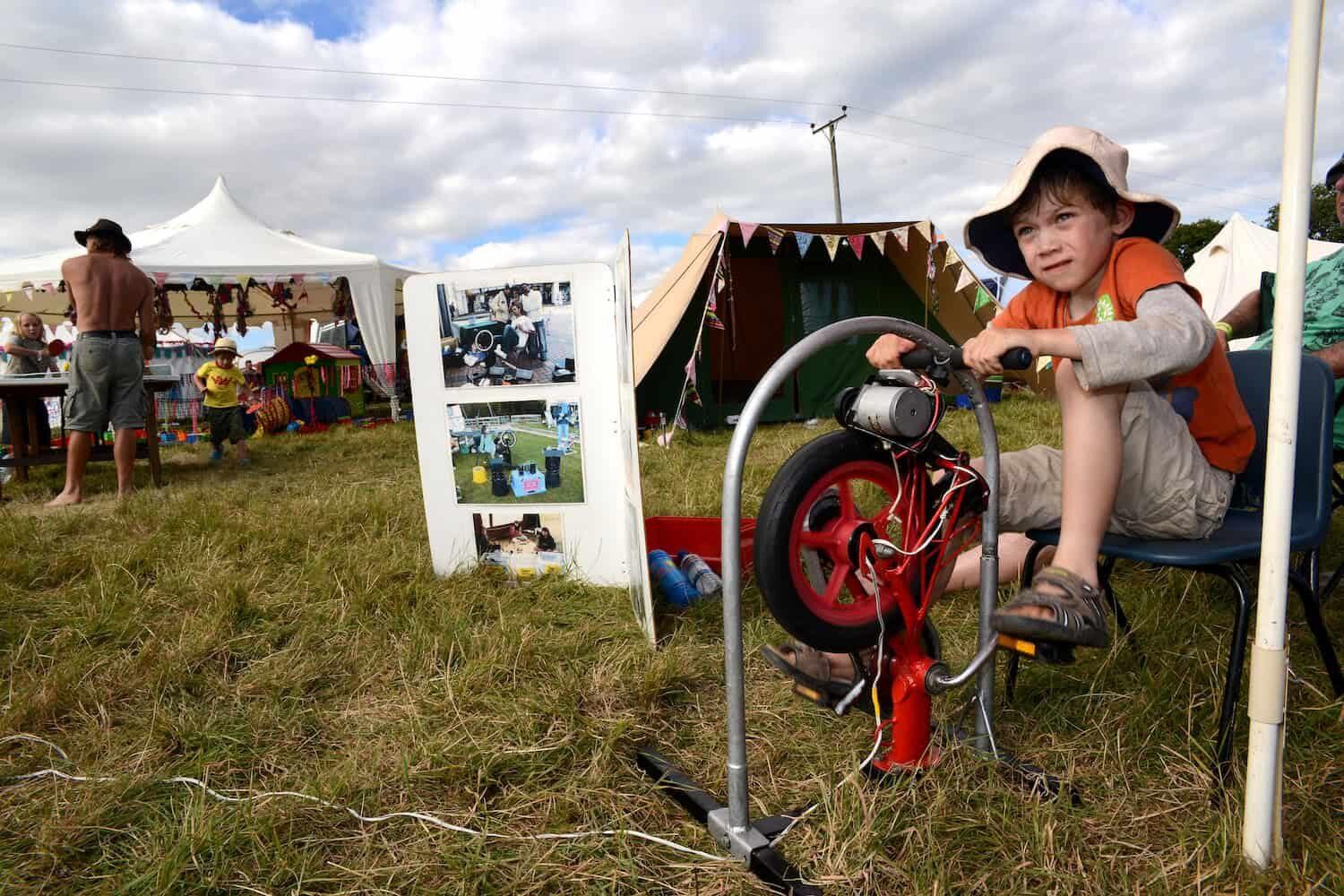 Dean Aggett is an artist blacksmith whose family comes from a long line of Devon blacksmiths: they have been heating and hammering metal since at least 1550. Aggett has been working in iron and other metals for 25 years himself and hosted demonstrations and drop-in workshops in traditional blacksmithing during the festival.
Marc Gardiner, meanwhile, is from Plymouth and has worked in social care and community work in the city for 30 years. Marc is co-founder of Zebra Collective, a workers' co-operative that promotes social justice through training, community development, support, solution-focused approaches, consultancy and music. He hosted a workshop at the festival this year entitled: Future-thinking: what will change look like?
And Brendan Montague, editor of The Ecologist journal which is based just down the road from Off Grid's new venue at Tapeley Park, spoke about the need to develop a sustainable ecosystem for independent journalism.
3. Highland fling: Belladrum Tartan Heart festival
'Homegrown in the Highlands' is the slogan of the Belladrum Tartan Heart festival, and its beating Scottish heart is impossible to miss, beginning with its traditional welcome ceilidh.
Music and performing arts take centre stage at this festival, which unfolded on the Belladrum estate, about 11 miles east of Inverness, earlier this month. Though the official theme this year was Bollywood, Glasgow-born rockers Primal Scream headlined, closely followed by Scottish singer-songwriter Amy Macdonald as well as a clutch of other native acts.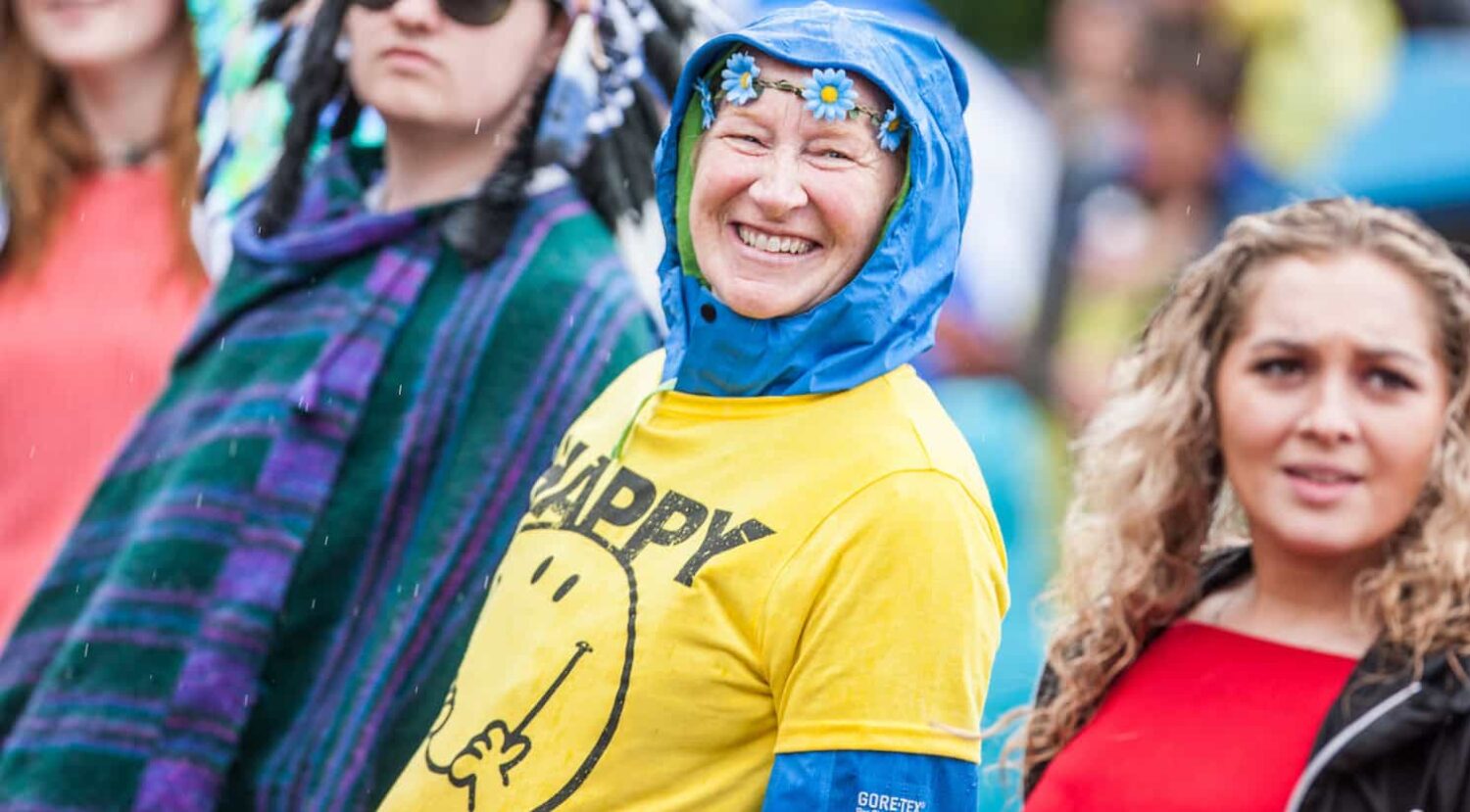 The festival even has its own tartan. After a test run in 2016, Bella's distinctive green and red tartan has now been officially registered and festival super fans can even order bespoke kilts, skirts, shawls and scarves to truly feel one of the clan.
4. Well-natured: The Good Life Experience, Flintshire, Wales
"We put a huge emphasis on the great outdoors, nature and physical activities, along with the more normal fare of literature, music and food," says Cerys Matthews, Welsh singer, songwriter and broadcaster and co-founder of The Good Life Experience (TGLE).
Matthews, who helped launch the festival five years ago, adds: "Having the chance to be safe but run wild, get dirty, be physical and forget about the pressures of how you look is about the best tonic for the Snapchat generation – and the rest of us, I reckon."
Now in its fifth year, TGLE hosts a huge array of craft workshops – one of the four tents is dedicated to Welsh craft – including natural dyeing, bike building, knife making, stone masonry, leather working, knitting, spoon carving, carpentry and calligraphy.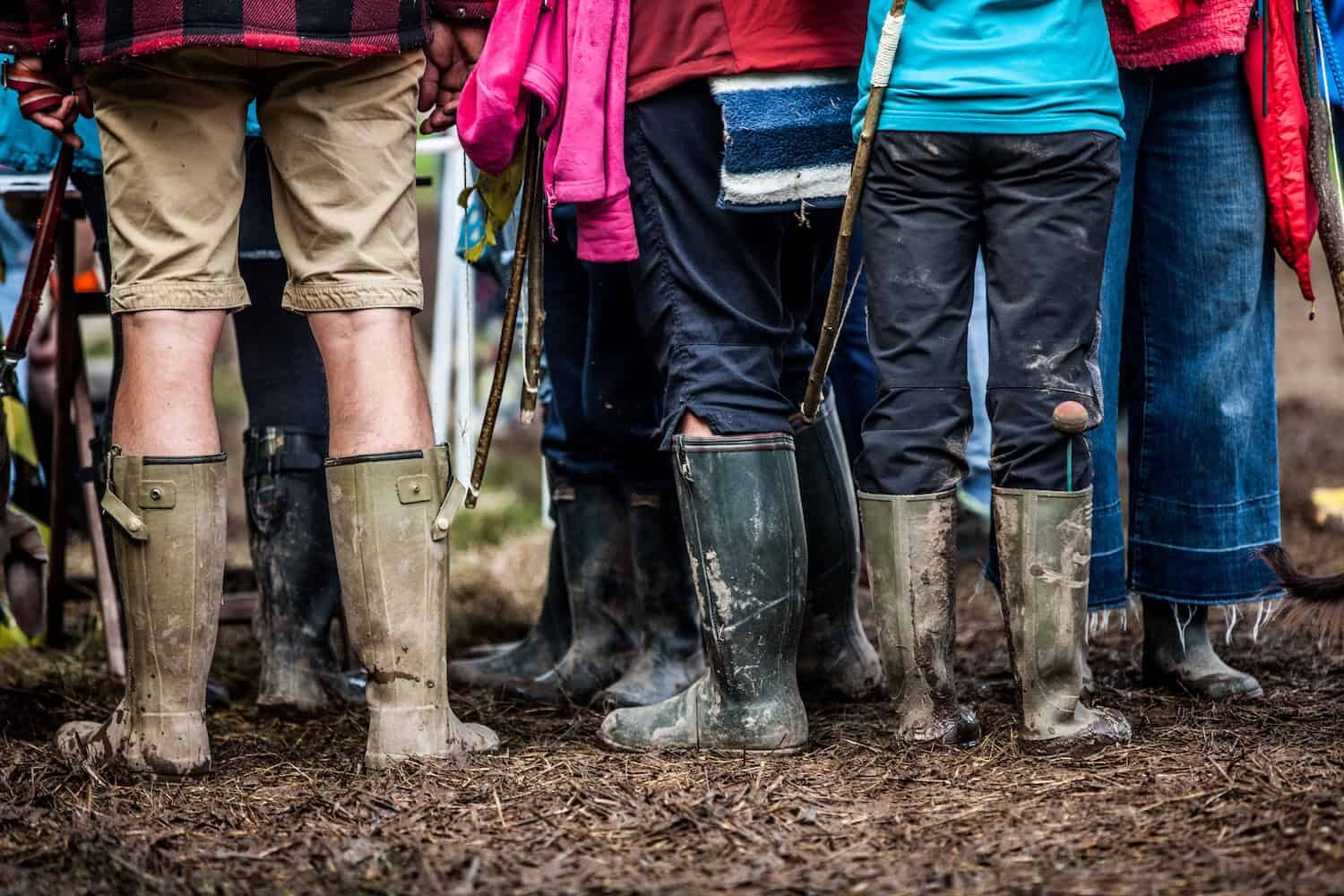 Matthews, who became arguably one of Wales' most famous exports when she fronted rock band Catatonia, is proud of her roots and hopes that the festival carries a traditional Welsh welcome. It has no VIP area – "all of the performers will be there because they want to and are happy to meet the guests," reads the website.
The rolling hills of Flintshire form a great setting in which to try new things, reckon festival organisers: attendees can try tree climbing, foraging, bushcraft, campfire cooking, barefoot walking, canoeing and archery. Or, if they find themselves inspired by the musical performers, they can try taking part in a cynghanedd workshop: a form of strict meter bardic poetry which is traditional to Wales.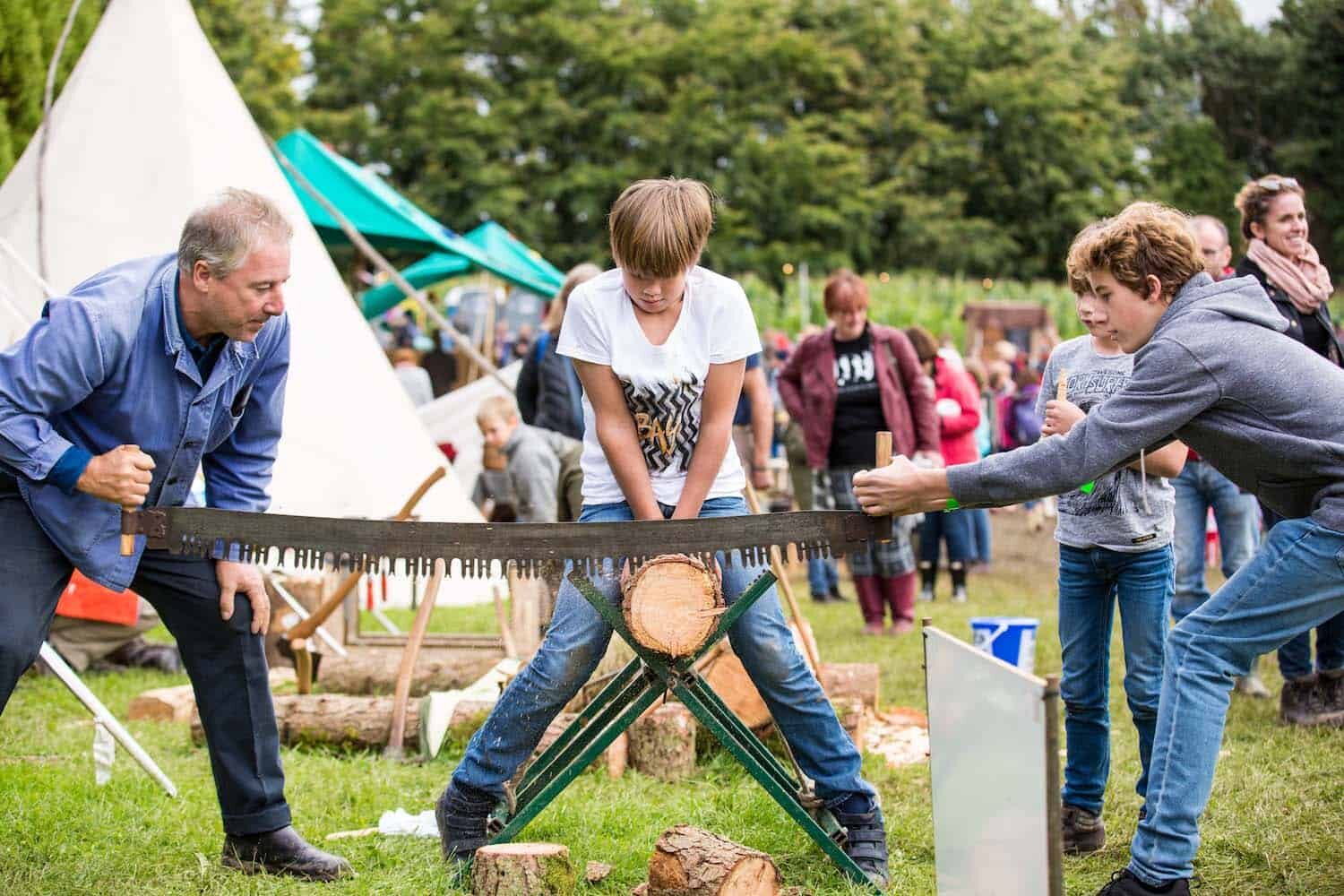 The festival will take place in mid-September and the site is dotted with log burning fires, whose smoke lingers in the pre-autumn evenings. The surrounding farm fields are full of pumpkins, blackberries, apples and pears (many of which are offered for free) and there is a cornfield which becomes a place of exploration for younger guests.
"We were keen to get away from corporate-driven festivals," says Matthews. "This event sidesteps the lust for selfies and the smoke and mirror of celebrity in favour of hands on experience."
5. Roots and toots: Fleadh Cheoil na Éireann, County Louth, Ireland
It has taken place every year since 1951, Fleadh Cheoil na Éireann is Ireland's largest traditional music festival. It is taking place this week (August 12-19) in Drogheda, County Louth, and promises a week of craic agus ceol (fun and music) with workshops, dances and courses across the city.
"The need for such a festival and such an organisation had for long been sorely felt," reads the festival's website, of the 1950s. "Although there were thousands of traditional musicians in the country, their morale was generally low, for their music was entirely unappreciated in social, intellectual and 'trendy' circles. The ordinary people of the countryside loved the music but the tendency in supposedly sophisticated circles was to deride and scoff at the traditional music of Ireland as being of no real beauty or value. "Traditional musicians who entered competitions for 'Irish music' were frequently advised to change their approach, discard their traditional intonation and techniques and 'learn to play properly'."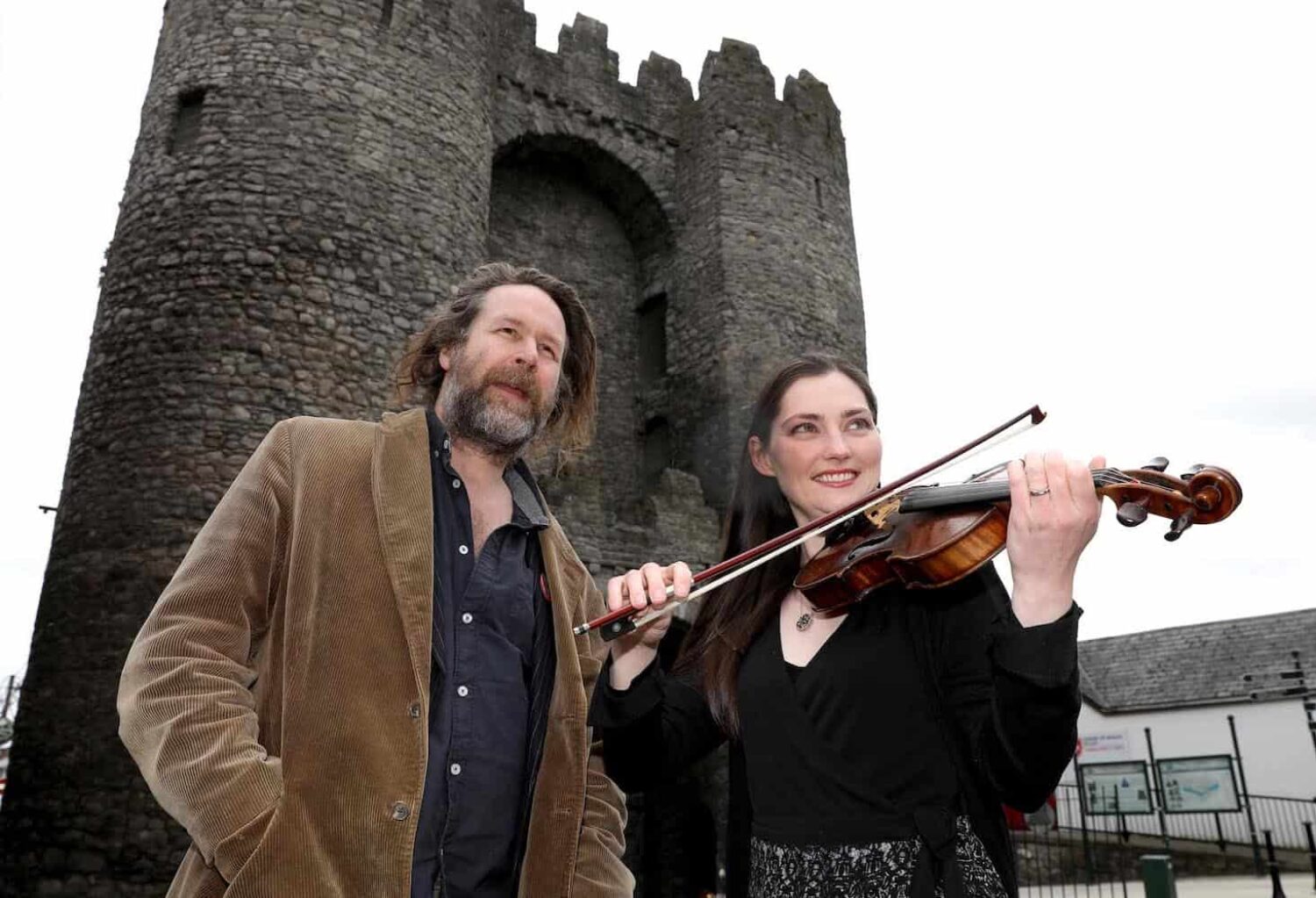 Years later, the numbers of people attending Fleadh Cheoil na Éireann have grown steadily to more than 400,000. Aside from music, there is plenty to discover in this part of eastern Ireland. "The secrets are everywhere," say organisers. "Every cairn has a story, every castle turret has a tale, every hill may hide heroic sagas."
Featured image: Off Grid Festival, photographed by Royson-'Stone'-Naylor