This British couple went on a journey around Europe in their campervan, collecting musical performances as they went. They discovered what connects us with the rest of the continent – and the magic in love songs
Gather 15 giggling Belgian schoolgirls, squeeze them into the back of a converted Elddis Exhibition campervan, present them with a microphone, and what have you got? A spontaneous, joyful, laughter-filled rendition of Céline Dion's My Heart Will Go On, that's what.
The teen troupe from Ghent are among hundreds of people to have stepped into Gemma Paintin and James Stenhouse's unconventional recording studio to sing an impromptu love song in recent months.
None of them are professional singers, explains theatre-based artist Paintin, who set off in April 2018 on the unusual, musically inspired road trip around Europe with her partner, Stenhouse.
"We were thinking of different ways of opening conversations with people about what Europe means and what it is to be European, and we thought, 'What if we invite people to sing a love song instead?'" she says.
For the past 15 months, that is precisely what the Bristol-based couple have been doing. With 22,000 miles on the clock of their motorhome (its nickname is Wohnnie), they have so far racked up 33 countries and recorded more than 900 love songs.
Their approach is delightfully unscripted. They park up – usually somewhere relatively busy, such as a cultural festival or city market – they put up a small banner outside their motorhome that asks 'Do you know a love song?', and then they wait.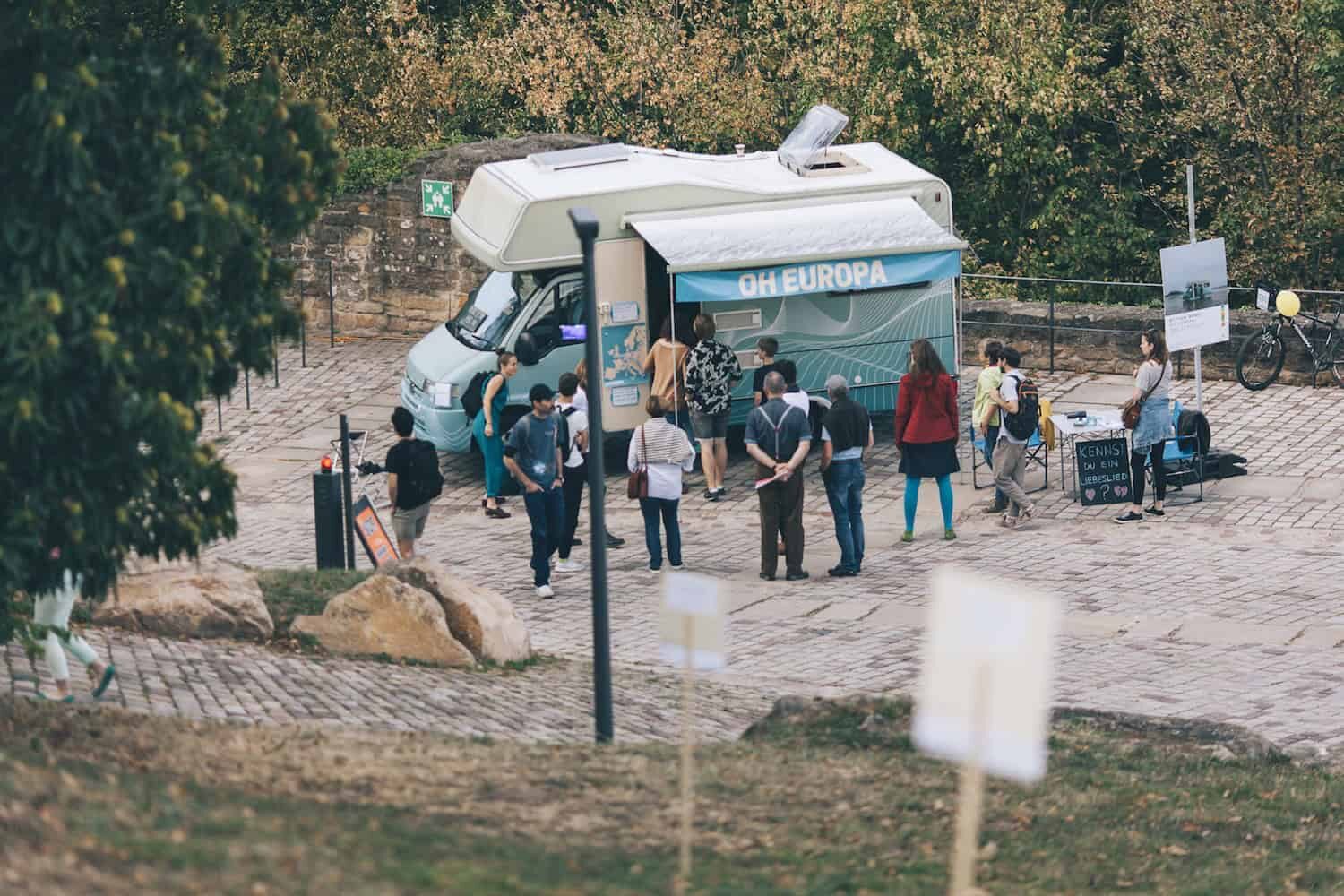 Paintin admits to being "continually astonished" by the willingness of complete strangers to participate in the project, which the couple christened Oh Europa.
"Some say 'oh, no, I can't sing', but many say 'yes' right away. It's as if they were expecting it, as if they were primed to do it all of their lives."
Oh Europa's playlist is nothing if not eclectic, ranging from traditional Greek rembetika tunes to sultry Édith Piaf right through to modern-day Europop. But what the songs lack in musical cohesion, they share in thematic unity. Be it new love, lost love, wished-for love, patriotic love: each song is a paean to love.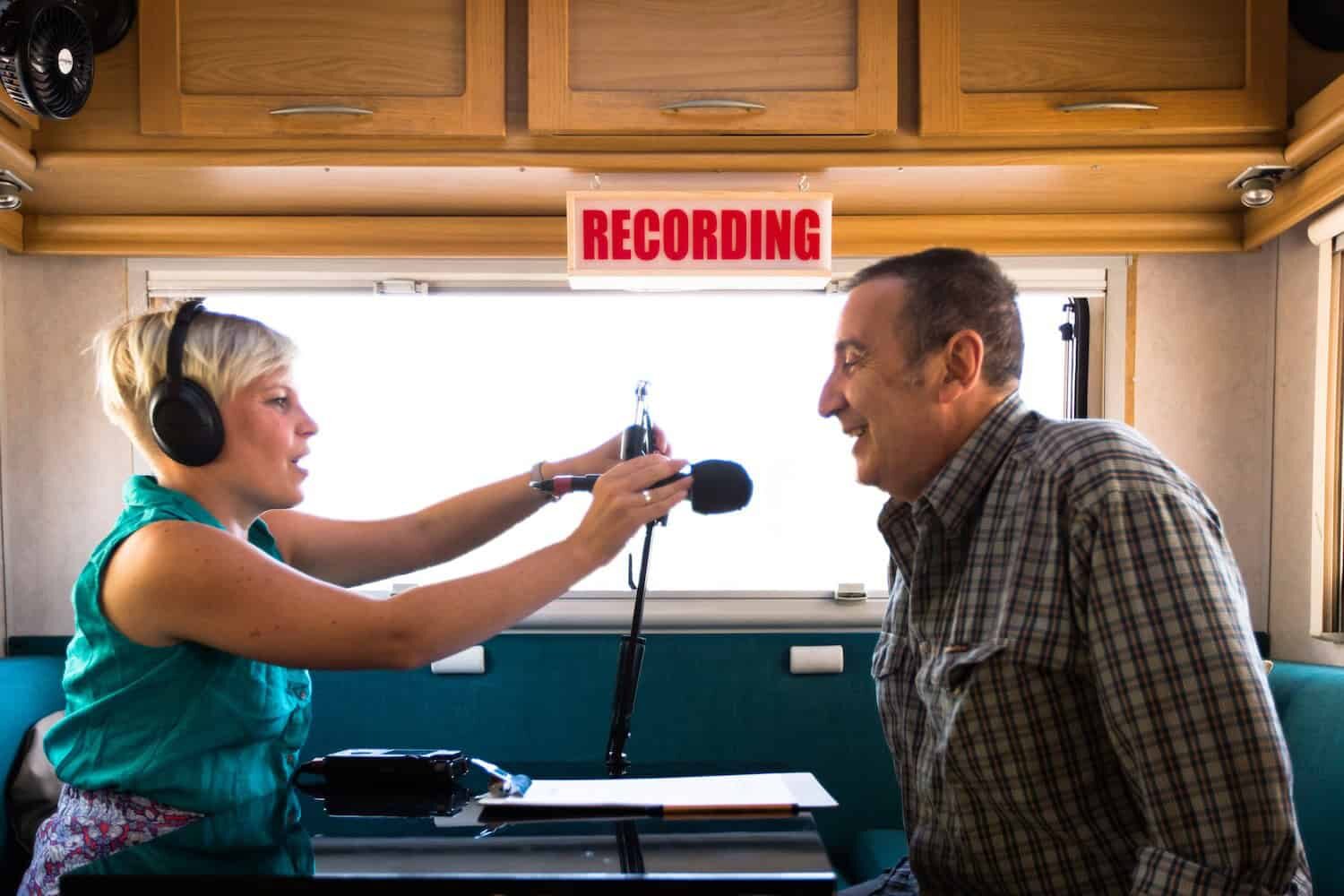 The initiative has thrown up a whole heap of surprises for the creative duo. Far fewer people choose to sing in English than they initially imagined, for instance (about 5 per cent).
Few express interest in Brexit, either. The UK's departure from the EU may be "front and centre" in Britain, Paintin notes, but in continental Europe it is "just one small issue among many".
But it's the way that the project has rekindled their optimism in their fellow human beings and the world around them that has struck the pair more than anything. Mainstream media presents such a "constant drip" of negativity that it is easy to feel that everything – and perhaps even, everyone – is "bad and getting worse," says Paintin.
"We've been meeting people every day and they have been singing love songs to us. It has restored our faith in them and made us feel hopeful. Really, it's a little bit of magic to have someone sing you a love song."
Really, it's a little bit of magic to have someone sing you a love song
For those who haven't yet had the chance to record their favourite tune, Wohnnie will remain on the road until the end of 2019. Paintin and Stenhouse also plan to tour an eight-hour radio show, based on the songs that they have recorded.
And if you're unable to make it along in person? No worries, because the Oh Europa organisers are putting in place a network of 42 'micro-radio stations' around Europe. The stations will play the compiled songs all day, every day, in perpetuity, explains Paintin. The only catch is that listeners need to be within 100 metres or so of the radio transmitters to be able to tune in to the frequency.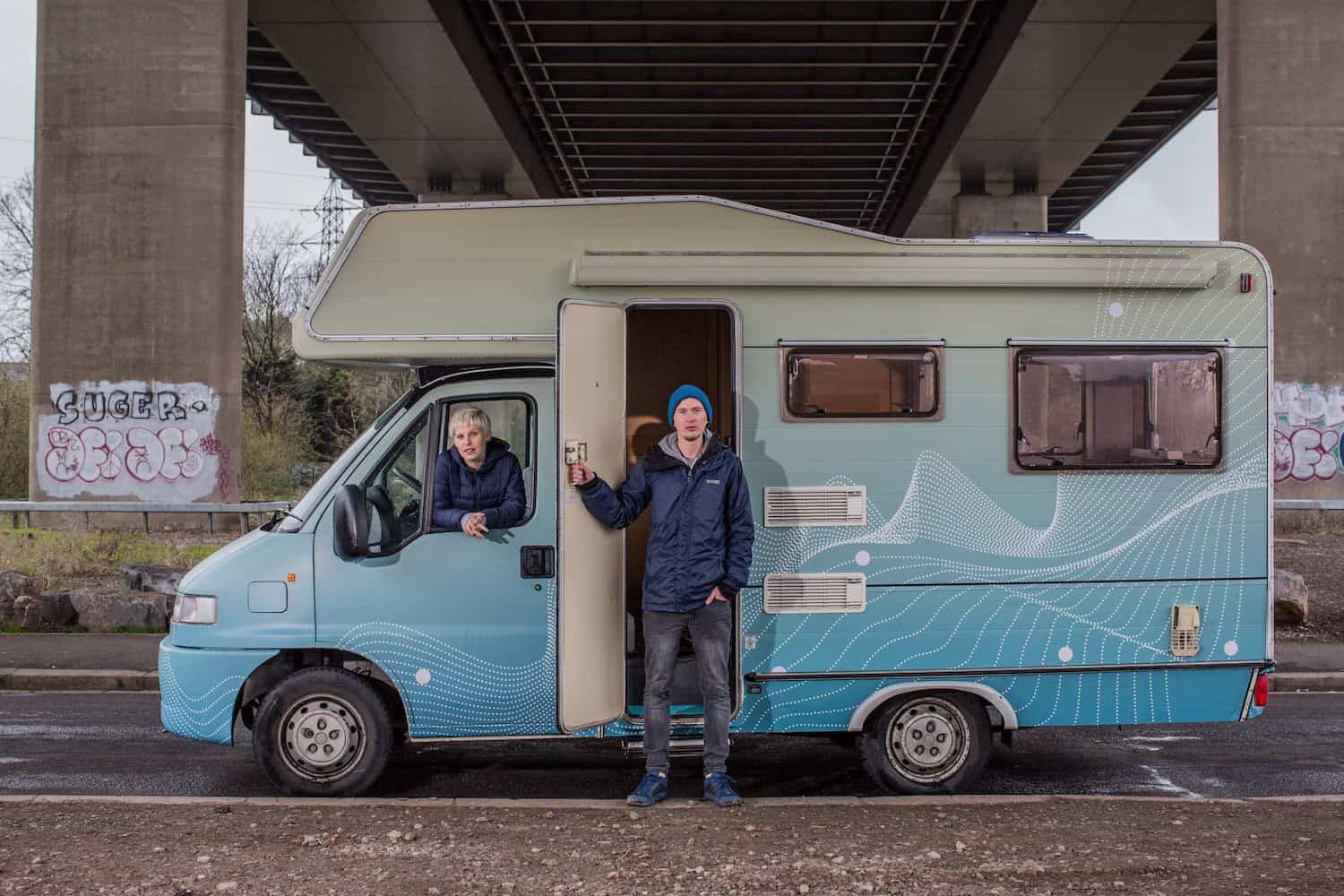 These stations, or 'beacons', are all located on a border or threshold of some kind, be it historic, political or geographic (the Oh Europa app has the precise coordinates). These two British creatives hope the siting will encourage people to rethink how we share space and territory together across Europe.
With her new-found enthusiasm, Paintin is optimistic that pouring love songs into these "edge spaces" will help unblock pressure points in Europe and release positive energies. It will be like performing "acupuncture on the body of Europe," she says with a smile.
Featured image: Paintin and Stenhouse in Weston-super-Mare, photographed by Paul Blakemore