Refugees have been enriching the UK's culture and communities for generations. The You, Me and Those Who Came Before portrait series by Jillian Edelstein, commissioned by Counterpoints Arts, features public figures and the little-known histories of their refugee heritage
Ncuti Gatwa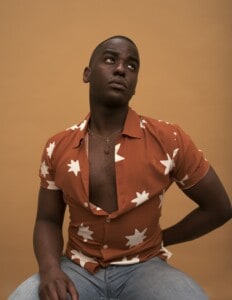 Rising star actor Ncuti Gatwa was born in Kigali to Rwandan parents. After moving to the UK with his family in 1994, Gatwa grew up in Edinburgh and Dunfermline, before studying drama at the Royal Conservatoire of Scotland in Glasgow. He is best known for his role as Eric in the Netflix series Sex Education.
Joudie Kalla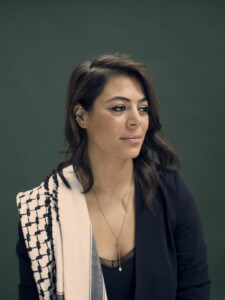 Joudie Kalla is a British-Palestinian chef and the grandchild of Palestinian refugees. Having lived most of her life in London, she cooks to keep alive the memory of Palestine and the stories of generations affected by the occupation since 1948. Kalla's books, Palestine on a Plate and Baladi, are inspired by her mother, aunts and grandmothers, who share her passion for food.
Momtaza Mehri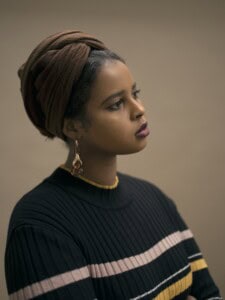 Former Young People's Laureate for London Momtaza Mehri was born in London to Somali parents, who left Somalia in 1984. Introduced to poetry as a child, she believes words are a powerful tool for exploring our place in the world and she hopes to inspire the next generation of young people.

Magid Magid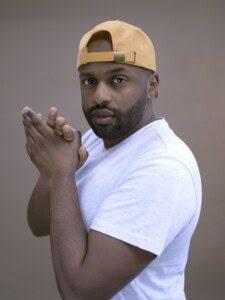 Thirty-year-old Magid Magid became Sheffield's youngest-ever lord mayor when he was elected in May 2018 at the age of 28. In his own inimitable style (including playing the Imperial March from Star Wars at his inauguration ceremony and wearing Dr Marten boots with his chains for an official mayoral portrait), he has worked to "bring politics into the 21st century". Magid arrived in the UK aged five, after leaving Somalia with his mother and siblings in search of safety.

Judith Kerr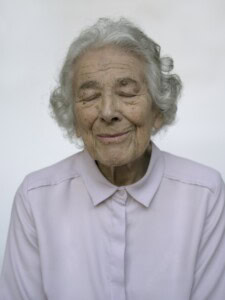 Celebrated children's author, the late Judith Kerr, fled Nazi Germany with her family after her father openly opposed Hitler. They finally found a new home in London in 1935. Kerr's books, The Tiger Who Came to Tea, the Mog series and her autobiographical novel When Hitler Stole Pink Rabbit, have been read and loved by generations of children.

Maya Youssef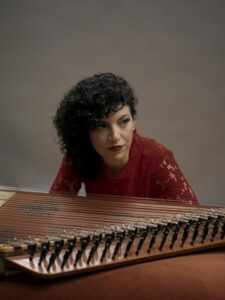 Born in Damascus, Maya Youssef uses her music to express memories of home and the loss wrought by war in her native Syria. She is a virtuoso player of the qanun, a traditional Middle Eastern stringed instrument. Youssef believes music can be an antidote to the pain and suffering of people in Syria and across the world.
Portraits by Jillian Edelstein, commissioned by Counterpoint Arts