A photographic exhibition, #IAmYezidi, portrays the resilience of Yezidi women in Iraq and coincides with International Women's Day
Timed to mark International Women's Day on 8 March, the #IamYezidi photography exhibition explores the hardships faced by Yezidi women in Iraq – as well as their strength and resilience.
Running from 21-26 March at Lacey Contemporary Gallery in London, the exhibition captures the 'heartbreaking but inspiring stories' of some of these women.
#IamYezidi features those who have either escaped slavery or rescued their sons and daughters from captivity by Islamic State (Isis). The portrait photography is a collaboration between photojournalist Benjamin Eagle and international humanitarian charity Khalsa Aid. Those at Khalsa Aid say they have supported more than 500 Yezidi women since January 2016 and this number continues to rise as more women are rescued from Isis captivity.
We are using the power of art to share the stories of these Yezidi women who have gone through some horrific ordeals yet still demonstrate hope and resiliency
Charity founder Ravi Singh said: "We are using the power of art to share the stories of these Yezidi women who have gone through some horrific ordeals yet still demonstrate hope and resiliency. #IamYezidi provides a voice to a forgotten community."
Khalsa Aid provides food and clothing as well as psychological support and rehabilitation to those returning from Isis captivity. Many have survived extreme abuse and torture and most have lost all of their male relatives.
---
#1: Media shapes our world
We believe excessive negativity in the press is destructive for society, so we're working to create a more constructive and compassionate media. To do this, we need your support

---
"Meeting the girls was for me the hardest part," said photographer Benjamin Eagle. "When I heard the stories at first, it was a combination of numbness and shock, then sadness. I found myself mesmerised by the women who'd experienced such pain and suffering and yet had a real strength, power and calmness to them. [They were] scared but still holding on to hope and positivity for the future and the future of their loved ones, who were still in the hands of Isis and uncounted for."
The Yezidis, a minority community in the Middle East, are stigmatised by other communities and frequently persecuted for their spiritual views. They have been attacked by terrorist forces such as Isis in what Singh described as "the most inhumane, horrific and debasing manners imaginable". Members of the religious minority were subjected to what the United Nations classified as genocide when Isis militants overran their homes in northern Iraq in 2014.
But each month, said Singh, increasing numbers of girls are returned after having been rescued from Isis imprisonment, though thousands remain captured. Families are often forced to 'buy' their wives, mothers and sisters back, with money saved through bartering their monthly food rations.
"Having survived the most unspeakable cruelty, these incredible women are positive about what the future holds, slowly rebuilding their lives and networks day by day."
---
"Real strength, power and calmness"
Ravi Singh helps tell the stories of three of the women
Simon Hachem Jazaa, 16
"When Isis came to Simon's village they took her and the other young girls to Mosul [a city in northern Iraq]. The Yezidi girls would be kept in a room where Isis militants would come and take whoever they liked. Simon was bought and sold to five different Isis soldiers, all of them much older than her. She was repeatedly raped, and tortured when she dared to defend herself."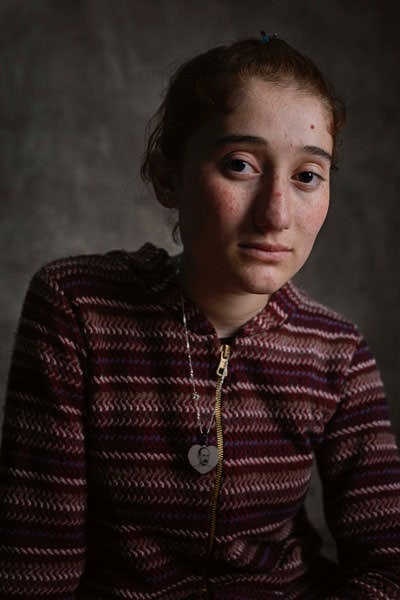 "I was raped and beaten and forced to memorise the Qur'an, but none of that was as hard as when they took my father and brother away from me," says Simon.
Nawroz Salim Abas, 25
"Nawroz was captured along with her husband and eight more relatives. Isis militants killed her brother-in-law in front of her eyes before separating the men from the women. Nawroz was taken with the women to a prison in Syria where she was forced to memorise the Qur'an despite being illiterate."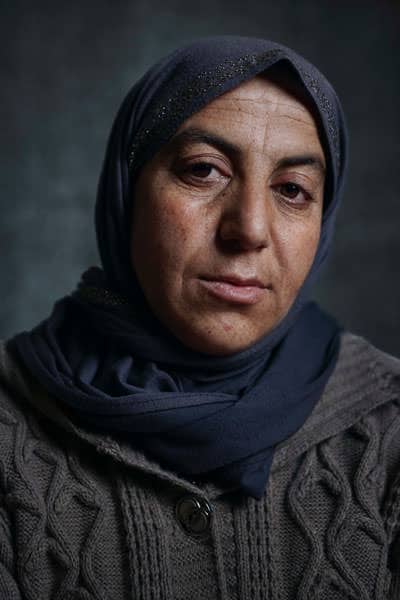 "Whenever I made a mistake when reading the Qur'an, my captors would beat me so hard that my skin would turn blue."
Hura Khudida Ali, 60
"Hura was captured by Isis along with three of her daughters and 23 men from her family. Her husband was killed during the Iran/Iraq war. Hura raised her grandson until Isis militants conscripted him when he was 19 years old. She was powerless to stop them taking him away and hasn't seen him since."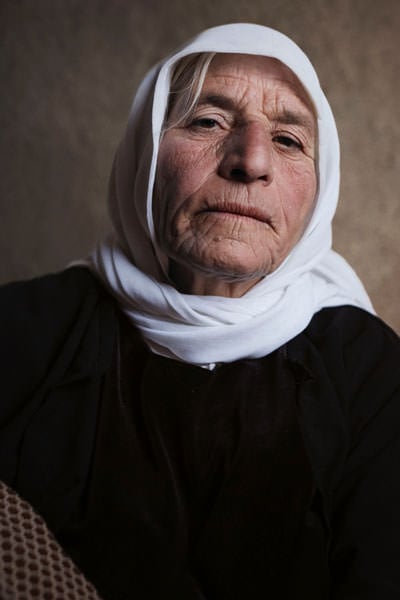 "I don't know if my grandson is OK. I don't know if he's been provided with food or clothing or if he's in good health."
#IAmYezidi will be at the Lacey Contemporary Gallery in London from 21-26 March.
Images: Benjamin Eagle
---
#7: It's beautiful and useful
We believe that news can be beautiful. That's why our magazine isn't only intelligent but also exquisitely designed. And, Positive News is a carbon neutral magazine printed to high environmental standards, so you can read it guilt-free. 
---