The Royal Shakespeare Company unveils a new cast that 'reflects the nation'
Actors with disabilities will have prominent roles in forthcoming shows by the Royal Shakespeare Company (RSC), as part of a drive to create more opportunities for underrepresented groups.
"The majority of London's theatres are inaccessible backstage," said Amy Trigg, a wheelchair user, who has been cast in RSC productions of The Taming of the Shrew and Measure for Measure. "It's frustrating, because there are multimillion-pound refurbishments of these beautiful old theatres to make the front of house more accessible, but they never think about making backstage more accessible."
Not enough roles have been written with disabled actors in mind, she added. "They end up being quite one-dimensional, or being victims, rather than playing exciting, interesting characters with a story other than the fact that they're disabled."
Things appear to be changing, slowly. "There are some cool casting directors out there, who are taking chances and getting to know disabled actors all over the country," said Trigg.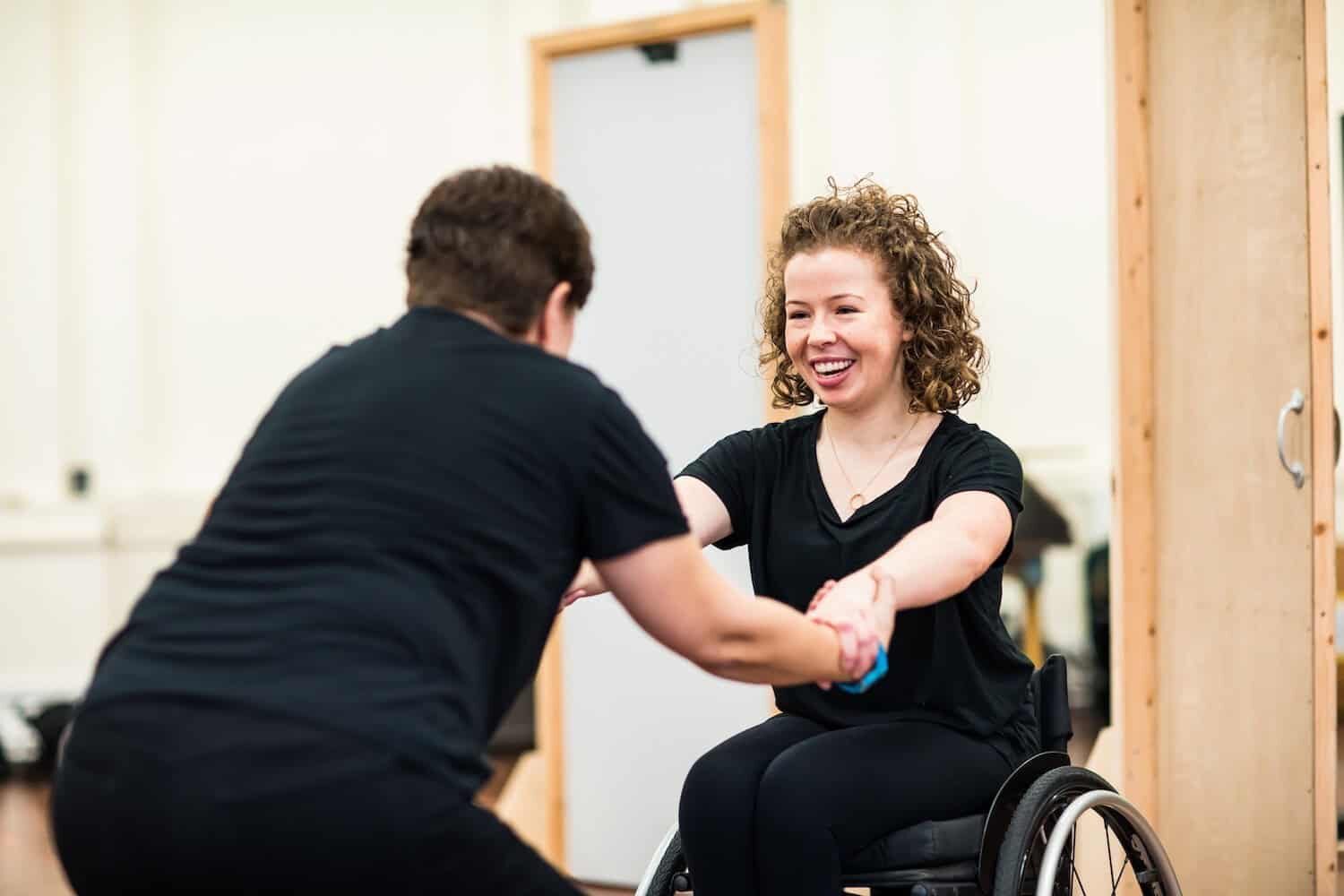 The RSC's Hannah Miller is among them. When casting for the forthcoming season, she aimed to reflect Britain's diversity. "We considered gender, disability, geography – making sure we were not being too London-centric – to make sure people throughout the UK felt represented. People in the audience have a high chance of seeing someone like them on stage."
Trigg, who stars alongside Karina Jones, a visually impaired actor, and Charlotte Arrowsmith, who is deaf, hopes their casting will inspire traditionally underrepresented groups to give acting a go. "Hopefully, there will be people out there who see the shows and think, 'I could do that'," she said.
Images: Sam Allard