At Positive News magazine, we believe that news can be beautiful. Working with talented illustrators helps bring our stories to life. We pick 5 of the best from 2016
1.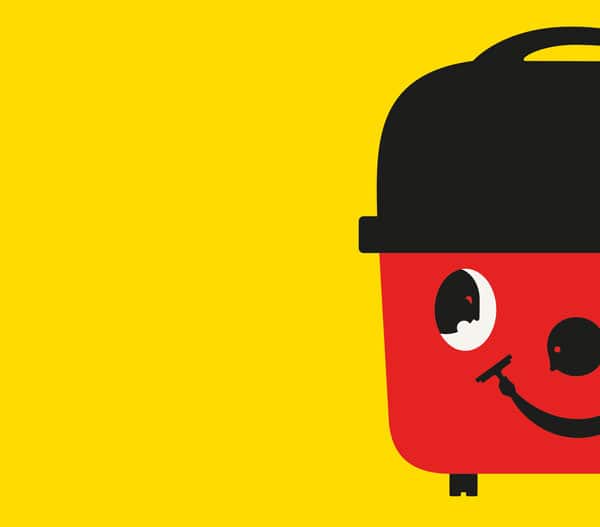 The cover image of Positive News magazine issue 85 was a 'double take' portrait of Henry the Hoover by award-winning artist Noma Bar. This striking artwork illustrated our cover feature: how domestic workers the world over are improving their lives and making progress despite the challenges they face. "I wanted to communicate the human behind everyday scenarios that are invisible to everyone," said the Israeli-born artist.
Illustration: Noma Bar
2.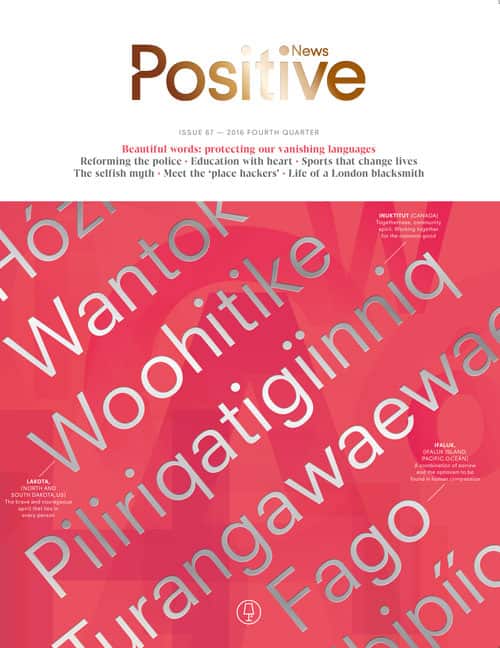 A collection of unique words from some of the world's endangered languages, this illustration appeared on the cover of Positive News magazine issue 87. The typographic collage celebrated efforts to protect our precious linguistic diversity. "It encapsulates the magazine's aim of making news beautiful," said Positive News editor-in-chief Seán Dagan Wood.
Illustration: Studio Blackburn
3.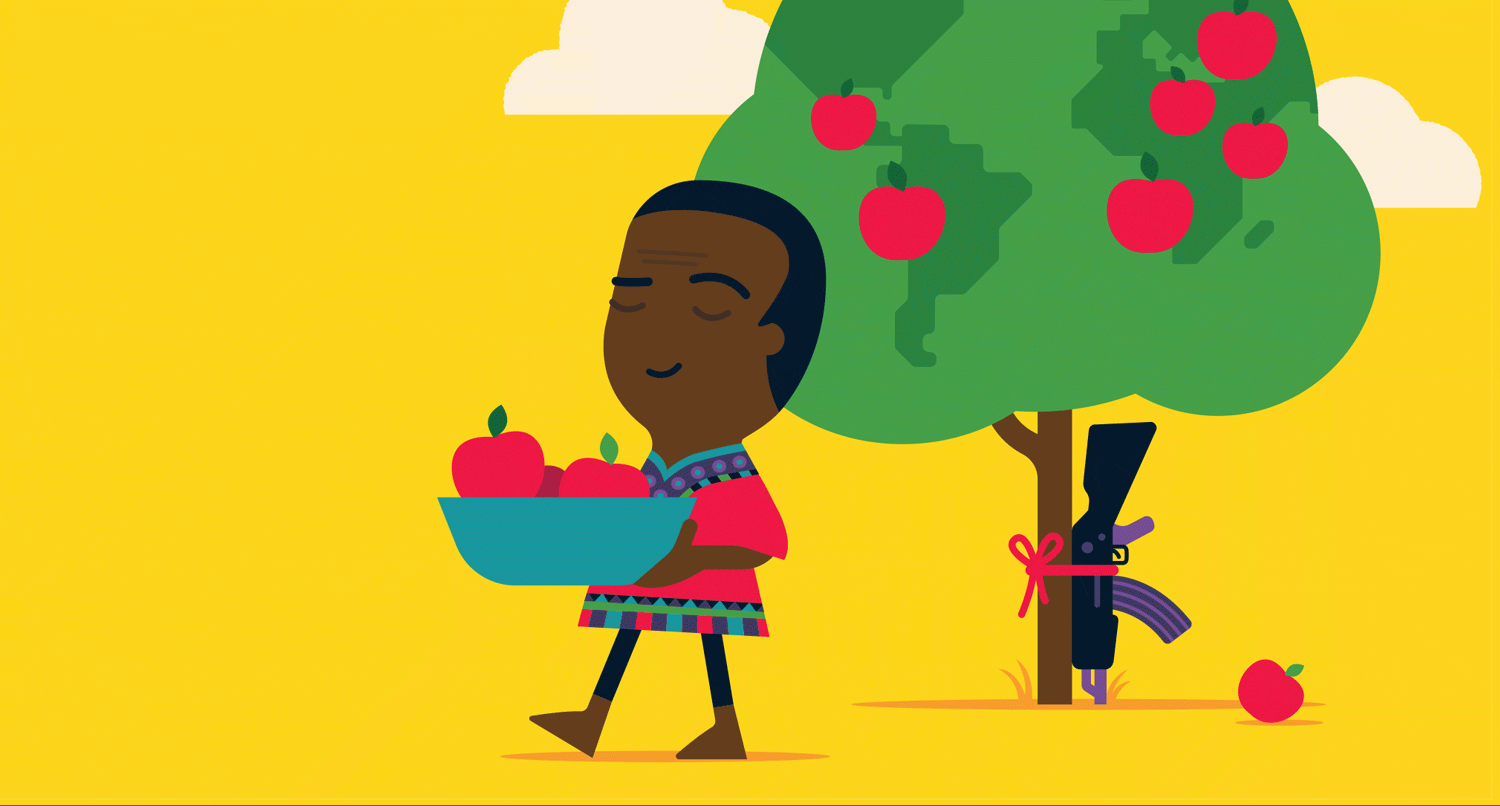 UK illustrator Spencer Wilson devised this striking illustration for issue 88 of Positive News magazine to accompany our piece: what went right in 2016? If you look closely, you'll see an unused gun helping support an apple tree, symbolising the fact that the conclusion of some conflicts have helped reduce world hunger – one of 20 signs of progress last year.
Illustration: Spencer Wilson
4.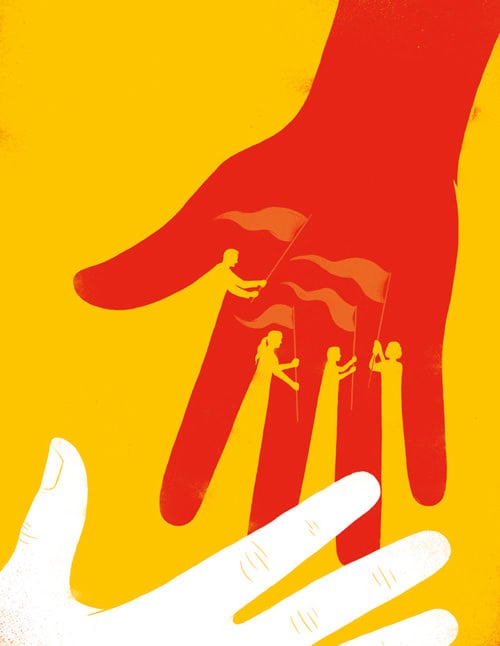 This artwork by Sébastien Thibault accompanied our Reclaiming ritual feature from issue 86 of Positive News magazine. It helps brings to life the emergence of new, often grassroots-driven rituals that are helping connect people and nurture belonging, spirituality and a sense of meaning.
Illustration: Sébastien Thibault
5.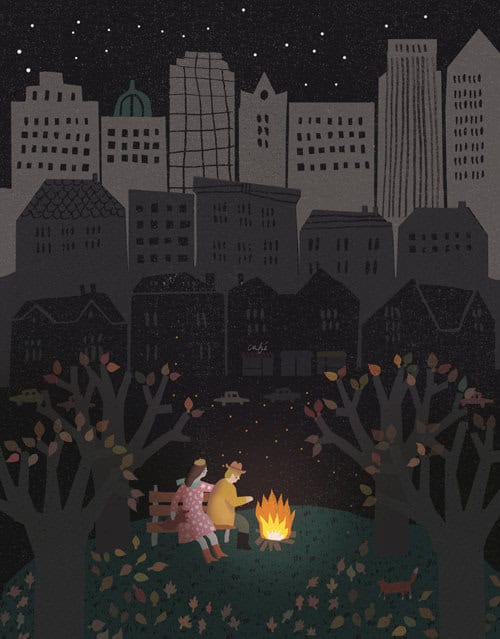 Louise Lockhart helped plunge readers into an autumnal night when the UK-based illustrator created this to accompany our nature column in issue 87. The picture captures a couple enjoying the warmth of a small campfire, lending a glow to the lengthening nights at this time of year.
Illustration: Louise Lockhart
---
#7: It's beautiful and useful
We believe that news can be beautiful. That's why our magazine isn't only intelligent but also exquisitely designed. And, Positive News is a carbon neutral magazine printed to high environmental standards, so you can read it guilt-free.
---