Writer Francesca Cassini, 60, wanted to 'fall in love with the dark' so she swapped the comforts of home for a yurt on a 50-acre farm in the Cambrian Mountains of Wales
When people discover I'm spending the winter in a yurt, on my own, miles from the nearest town, high up in the Cambrian mountains, they think I'm mad. But when I discovered a beautiful secluded valley with a yurt for rent I said yes immediately. I knew this place was magical.
I've just tipped sixty, I don't have a husband, children, a home of my own and haven't felt part of a community for a long time. So I'm freer than most. But as a bit of a stay-at-home person who wakes up at night worried I'm about to die, friends wondered if I could hack this adventure. What if I got too cold, too lonely, too bored, too frightened? I asked myself the same questions.
When I looked at the view I was captivated but the reality is that I am totally off-grid. No electricity, gas, running water, plumbing, internet and mobile signal is a rarity. Outside nothing but nature – no visible or audible signs of people, no friendly lights at night, or rumbles of traffic to remind me I wasn't the only human soul on this planet. But that's what I was here for: to fall in love with the dark and develop a more intimate relationship with nature. As well as toughen up a bit too.
It's amazing what I've learned to happily live without…. a bath every morning, a proper flush toilet, clean utensils every time I use them, a washing machine, a mirror, TV, a shop within walking distance, a cup of tea first thing, being able to wash up effortlessly.
I now can't imagine living without solar fairy lights, lots of candlelight, living in the round, seeing the night sky above me, the sound of the rain and wind within millimetres of my fingertips, this valley, and feeling safe without locks.
I've also had to relearn that rain is just rain, cold is just cold. And so what? Every time I want to do something I have to put on as many layers as I can and my snow boots. Then walk through mud and howling gales, often in the dark. But this is our natural state, much more than our convenient style of modern living.
My yurt is not just a womb for the winter but a crucible. 'Stuff' will emerge. Emotions will emote. This is a challenging journey and I have become far closer to my original self. I've remembered that I am not an aging worry-wart, but a resourceful and resilient woman: capable, strong, wise, and that I have a fierce and childlike spirit. I have become a child of nature again, talking with the elements, trees, landscape, animals and birds.
Embracing the dark outside and within, I have fallen in love with the night and with myself, learned that my 'crone-hood' is magnificent and set myself free.
---
Reasons to support Positive News
#4: Owned by you
Instead of being owned by a wealthy media mogul, Positive News is owned by the many. We are a community benefit society (a form of co-operative) owned by and accountable to our reader co-owners. If you missed our #OwnTheMedia community share offer, you can register your interest in becoming a co-owner here.
---
7.00 am: Waking
I wake naturally before the sun rises; probably because I go to sleep early. Every morning is special. I open the yurt door and see the valley laid out before me under various clothing of weather: rain, hail, mist, frost or snow.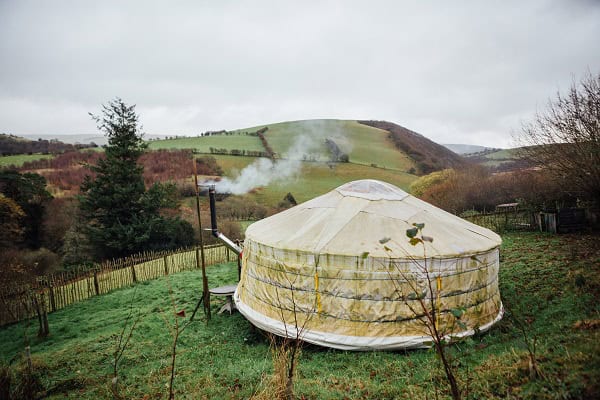 8.30 am: Taking time
I bring firewood into the yurt to dry it out and then I prepare the fire for later. The toughest thing about living in a yurt has been adapting to everything taking a long time. There's nothing convenient about this lifestyle. There's no switch to turn on instant heat or light or to make a cup of tea. My morning routine is not about getting ready for work, but doing what needs to be done. I'm starting to love it.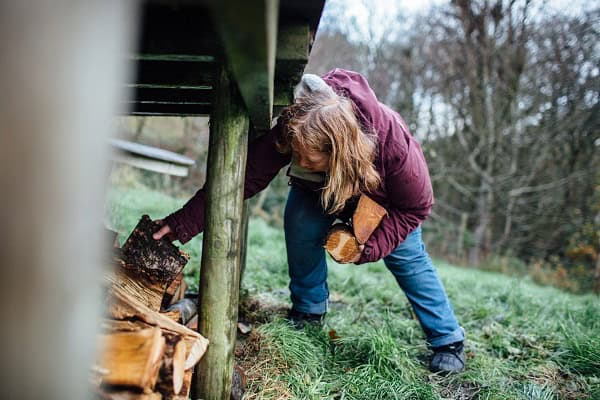 9.00 am: Washing
I fill my water bottle from the farm's borehole. There's a compost toilet and a bath several hundred yards away. I'll wash there or will heat water on the wood-burning stove. The latter takes at least an hour for the fire to become hot enough to heat water and another half an hour for the water to heat. I've had to adapt to not being so clean. Here, I don't wash my clothes very often and I don't possess a mirror.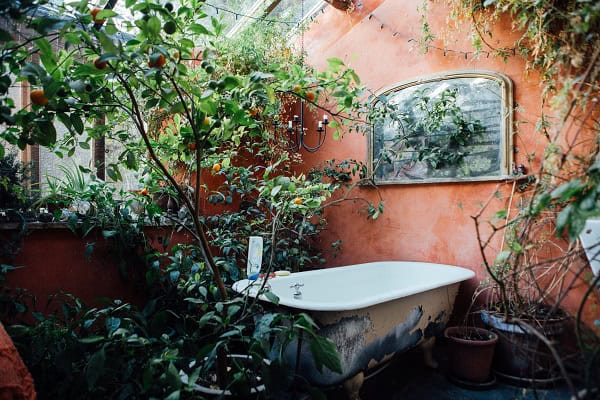 10.30 am: Listening
I meditate while walking through the land and have conversations with neighbours, both human and animal. It feels as though I'm truly feeding my imagination. I give myself space for my 'muse' to whisper to me, and later take notes for the second novel in my trilogy.
"This is the first time I've ever lived beyond shouting distance from another human being"
2.00 pm: Foraging
I eat a few arils (the pinkish red fleshy cups around seeds) from the ancient yew tree in order to imbibe its wisdom, being careful not to swallow the poisonous seeds.
4.00 pm: Cooking
I light the fire. I'm learning how to make it work most effectively, so hopefully I can soon cook more than a jacket potato in its embers. Preparing food in or on my wood-burner makes me feel resourceful.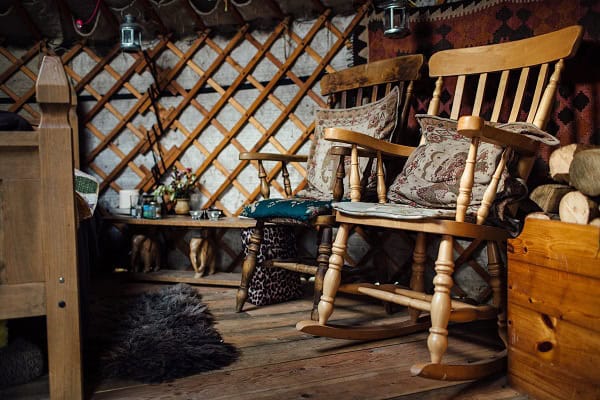 4.30 pm: Taking notes
I light the candles and admire the ambient lighting, despite the fact that it is not really a bright enough light by which to write. I switch on solar-powered fairy lights and try to make notes from my day: every moment is magical here, one way or another.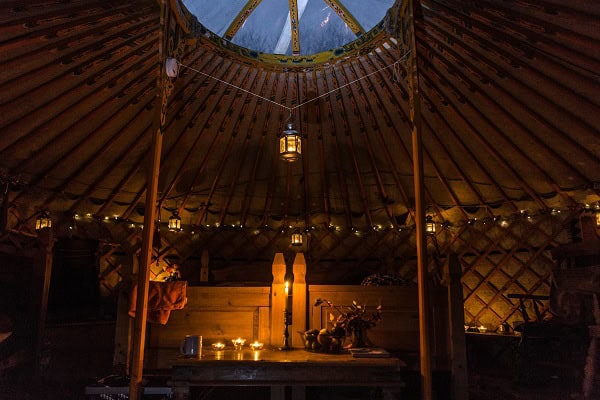 5.00 pm: Connecting
The yurt is right on the edge of mobile phone reception, so connection with the world beyond comes and goes. It's both a blessing and a burden. This is the first time I've ever lived beyond shouting distance from another human being. If I'm ill or hurt, no one will know for ages, maybe days. But I'm also forced away from outside connection into a more reflective space.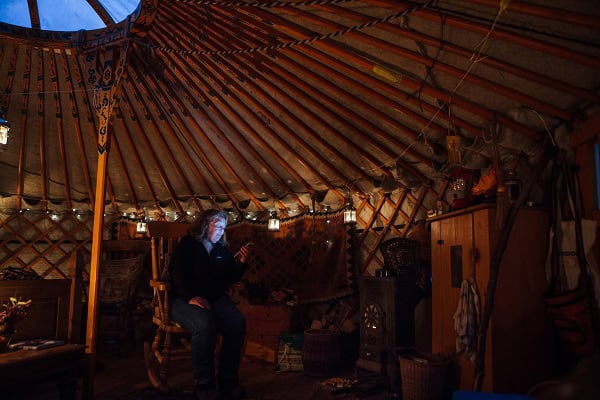 6.00 pm: Walking
I go for a walk through the woods in the dark just because I can. Each time that I do so without freaking out is a milestone for me. Before bed, I enjoy listening to the sounds of the weather and the owls and the foxes and other animals around me. I've adapted far better than I expected. I thought I would be frightened each night and that the world outside the yurt would feel threatening, but instead I feel nurtured and cradled inside it.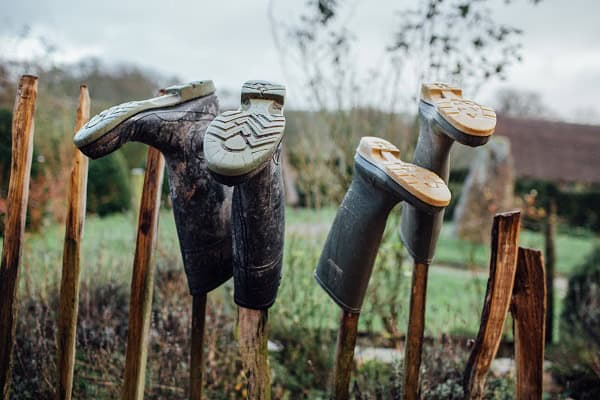 Photography by Alexander Walker
---
Reasons to support Positive News
#5: Join a global movement
Positive News is a global community of shared values. Join others who want to create a thriving society and who know that the way we view things matters. Member benefits include exclusive emails from our editors, priority invitation to Positive News events, and more. Together, we are changing the news for good.
---