Andrew Knowlman – a Positive News co-owner – has advanced motor neurone disease, and writes books and a blog with his eyes. The disease is hugely challenging, he explains, but it has also helped show him the good in the world
Over the past three years, I've lost the use of my arms, hands, legs, voice and I can no longer eat and drink. I am father to Valentina, 15, and Sebastian, 11, and am married to Jane, a Queenslander. 
I have MND. Don't be fooled by Stephen Hawking's longevity; most survive two to three years. It is very upsetting for me and my family that I have this illness. I live in a care home, and we all miss the old life. Devastating.
I decided to become a co-owner of Positive News because it's important people hear about the good in the world. Since diagnosis, I have experienced this good first-hand. One couple have changed their life to help us, one friend helps with medical matters and another has built my website. The list goes on. There is hope and kindness in the world, and that is what I feel after reading Positive News.
---
The magazine and movement that's changing the news for good.
---
How do I read my magazine? Good question. I use the browser on my Windows 10 eye gaze computer. Speaking, reading and social media, all through the tablet 50cm in front of my face. With it, I have written two books and a blog.
The blog – stopforamomentpeople.com – has been read 50,000 times in 100 countries and tells of my life with MND. My first book, The Little Bakery, written in German and now available in English, tells the story of a young woman building an incredible business. I wrote it for my daughter, who enjoys baking and German. My second book, The Fantastic Race, stars my car-mad son and his friend, telling the story of an adventure across Europe.
An advert in the school newsletter introduced me to Sarah Boyce, who has come to see me every week for two years. She illustrated the books and manages everything with the publisher. The very existence of the books is testament to what can be achieved in adverse circumstances.
I hired a person to take me out in my Motability van. She has experience working with MND patients and allows me to attend school meetings, watch Watford FC with my children and go to the golf club with my son. It's a challenge, but we keep going. Laughing, crying, fun times, sad times. We have it all.
I have seen the enormous strength in Jane, Valentina and Sebastian. It takes real courage to live with this disease, because of its relentlessness. Somehow, we are still going.
Should you wish to support our family and have a good read, please visit stopforamomentpeople.com. Last but not least, think how you can spread the word about Positive News!
Featured image: Sarah Boyce
Positive News is a co-operative owned by readers 
in 33 countries. To register your interest in future 'community share offers', visit www.ownthemedia.org
---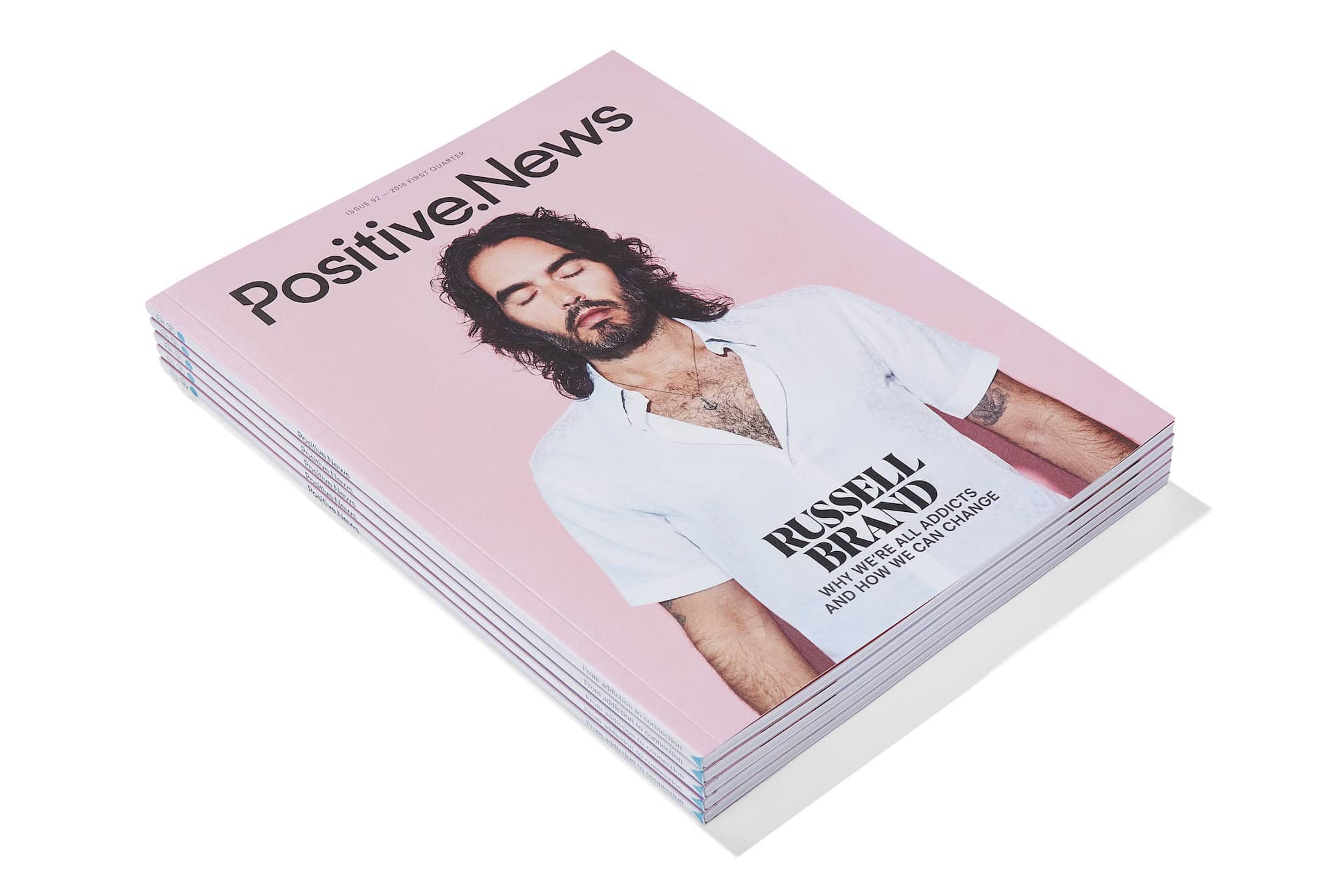 This article is featured in issue 92 of Positive News magazine. Subscribe now to get the magazine delivered to your door each quarter.