Tents, tables and art installations to prove cardboard can have life beyond cereal boxes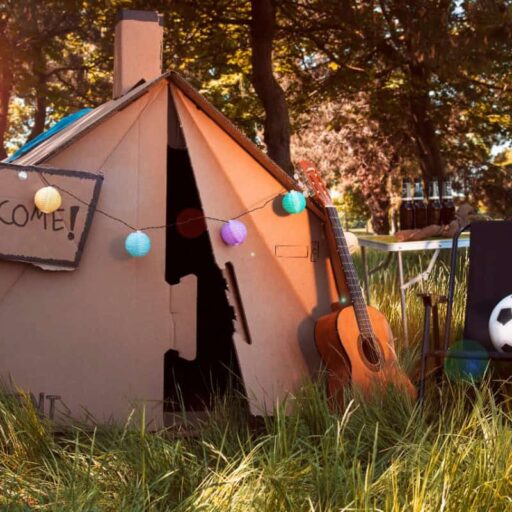 Recyclable festival tents
When they heard that hundreds of thousands of tents get abandoned at festivals across Europe every year, a team of Dutch designers got scratching their heads to devise an alternative. They came up with the KarTent, a temporary festival tent made entirely out of cardboard, which can go directly to recycling once the music has faded.
What if it rains? High-quality cardboard featuring long wood fibres is used, which, the team says, makes tents resistant to both water and humidity.
The main KarTent measures 2.4m by 1.6m, and costs €54.95 (£49). Using cardboard means the structures can be easily printed with the festival's logo or sponsor, which encourages event organisers to consider buying them in at no cost to the festival-goer.
Any more benefits? "Our tent stays nice and dark in the morning, so you can sleep out your festival hangover without being bothered by the morning light," promise members of the design team.
Image & main image: KarTent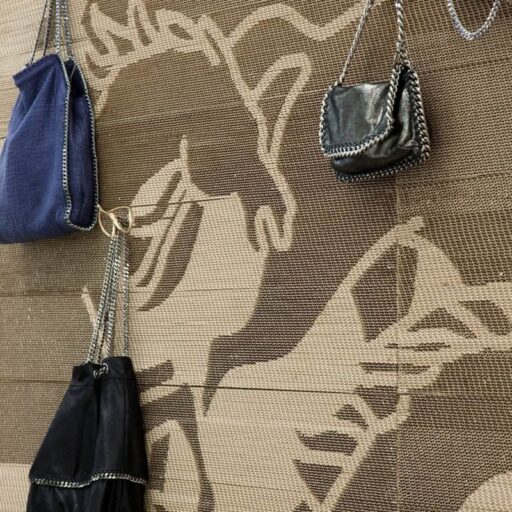 Cardboard art
Studying for a BA course in design, Giles Miller focused on issues surrounding homelessness and designed a range of cardboard products that could be given to homeless people for free.
After he graduated, fashion designer Stella McCartney commissioned Miller to collaborate on a development of his 'fluting' process, whereby imagery is drawn into cardboard by alternating the direction of corrugation.
In McCartney's case, it was images to do with horses (pictured). For International House, at St Katharine Docks in London, Miller was commissioned to create a rippled cardboard effect in the building's lobby.
Image: Giles Miller Studio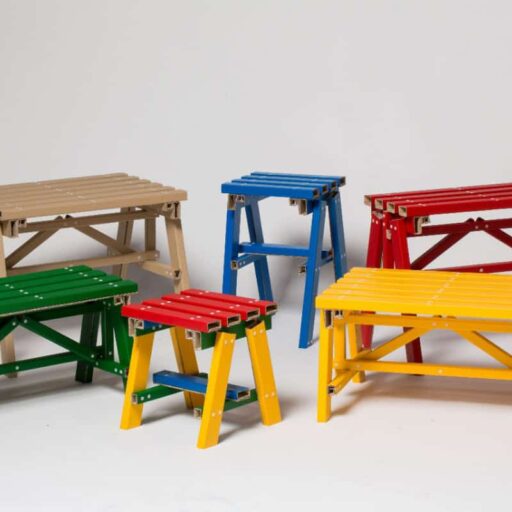 Flatpack furniture
Seoul-based studio Pesi has designed a series of tables using planks of cardboard that have been made to look like wood. The structures are designed to be easily assembled
and, once no longer needed, recycled. While cardboard furniture is usually folded like origami or laminated, said the designers, they wanted the aesthetic of their tables to be different.
To cut sections for the Lumber table, Pesi used a die-cutting press, before rolling the cardboard into several rectangular shaped 'lumbers' and fixing them together with PVC rivets. They come in five colours.
Image: Pesi Studio