New legislation in the UK will make rubbish the responsibility of businesses that create it – a big step towards reducing waste. Some brands aren't waiting for the law to take effect and have already switched to sustainable packaging
Finally, a war that pacifists can get behind: the war on waste. Battle lines are still being drawn up – and some protagonists are going in harder than others – but across the world governments and brands are finally stepping up to tackle the estimated two billion tonnes of trash generated by humanity annually.
One of the more ambitious plans for reducing rubbish belongs to the UK government. Due to come into effect in 2023, its waste and resource strategy will shift the duty for rubbish disposal from the state to companies that create it.
The demand for such legislation is driven not only by environmental groups, but also consumers, particularly millennials, who are increasingly taking governments and brands to task over sustainability.
"Consumer behaviour is definitely driving a lot of the change and we see this reflected in the initiatives and laws government bodies are implementing," says Josh Bowden, co-founder of noissue, which creates sustainable, custom packaging for businesses. "Consumers are voting with their wallets – choosing brands that value sustainability."
The UK government's new waste and resource strategy will shift the duty for rubbish disposal from the state to companies that create it
Research by Nielsen, a data firm, supports this: in 2015 it conducted a survey of 30,000 consumers in 60 countries and found that 66% of millennials were willing to pay extra for sustainable goods.
"Despite the fact that millennials are coming of age in one of the most difficult economic climates in the past 100 years, they continue to be most willing to pay extra for sustainable offerings," the report concluded.
As consumer habits change, brands are pledging to move towards more sustainable packaging. Danone, H&M and L'Oréal are among the major labels to sign up to the New Plastics Economy Global Commitment to eliminate plastic pollution. Small businesses, which are more agile than bigger brands, are often able to make the shift more swiftly – something that noissue wants to encourage by making its packaging products accessible to small businesses and fully customisable.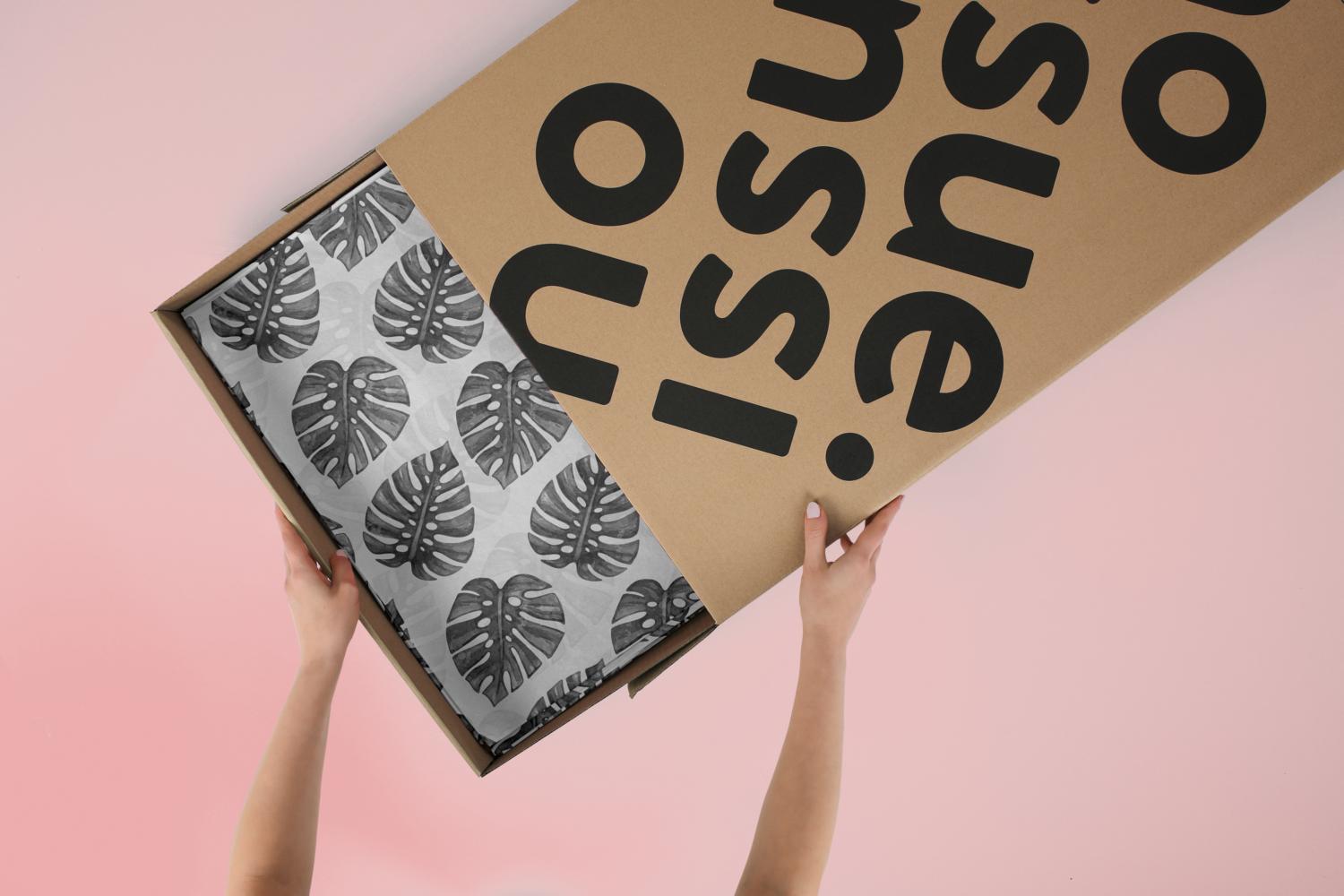 "Sustainability is something I'm constantly working on, and I'm definitely conscious of the errors I've made in the past," says Eleanor Longhurst, founder of Little Paisley Designs, a Bristol-based stationer that uses noissue's packaging. "Now, I do everything I can to reduce my impact on the environment. New products have biodegradable packaging – using corn starch cellophane bags ­– instead of plastic bags or are sent out 'naked' in my custom tissue paper."
To ensure brands of all sizes have access to sustainable, custom packaging, noissue keeps minimum order quantities low. It even plants a tree for every business placing an order, which they can do online on the noissue website.
"We plant a tree on behalf of our customers when they join our Eco Packaging Alliance," explains Bowden. "Customers get to choose where they plant their tree, so we play our part in global reforestation."
With forward-thinking brands setting the example, the UK government's waste and resource strategy will ensure other companies follow suit. The strategy will also include a bottle deposit scheme, meaning used containers have a value. Though the exact details have yet to be thrashed out, according to Keep Britain Tidy the strategy has the potential to significantly reduce rubbish, which would save cash-strapped councils millions.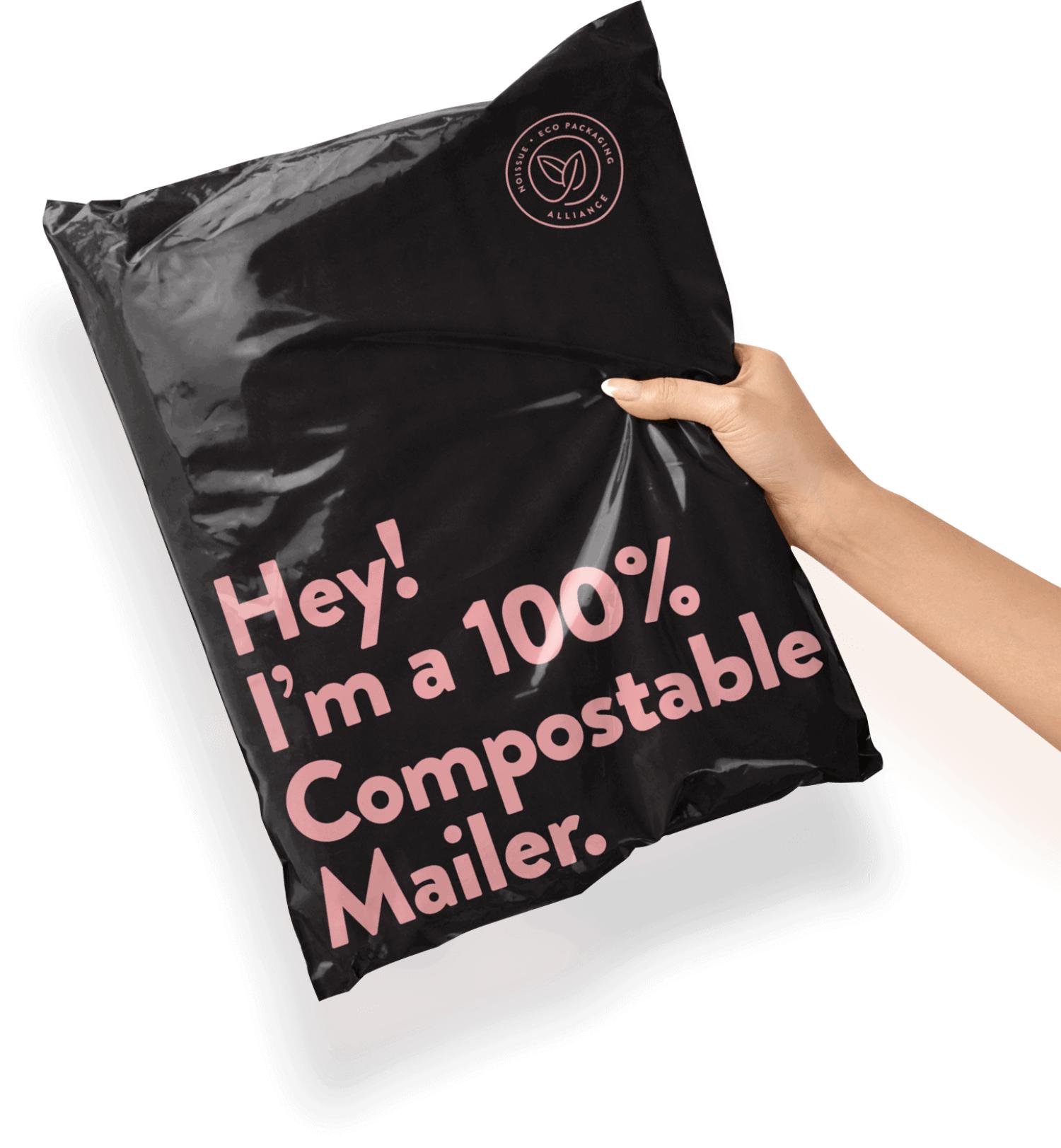 "Local authorities spend around £700 million a year in England alone on cleaning up streets," explains Richard McIlwain, the charity's deputy chief executive. "That's money that could be better invested in things like social care or parks or libraries."
Having poured over the details of the UK's new waste strategy, McIlwain concluded that "it's an ambitious proposal," adding that once brands have to factor in the cost of disposing of their packaging, they might develop more sustainable alternatives.
"Hopefully, what we will see is a shift in packaging design, away from complex packaging that is not easy to recycle towards packing that is simple, weighs less and is easily recyclable."
Millennials continue to be most willing to pay extra for sustainable offerings
For businesses making the sustainable choice, it may mean increased costs for their customers, but from talking to noissue's business customers, Bowden believes that consumers are often willing to pay extra.
"They understand that supporting a brand with sustainable practices and values, has a 'greater good' component," he says. "So, I don't think the costs associated with more sustainable choices is that big of a barrier."
Beyond the UK, other governments are also driving new legislation forward to reduce waste. France has passed anti-trash legislation requiring companies to pay for the disposal of products they create; from electronic goods to cigarette butts. The Dutch, meanwhile, want their economy to be fully circular by 2050, and Costa Rica aims to be free from single-use plastic next year.
Tackling the mailer menace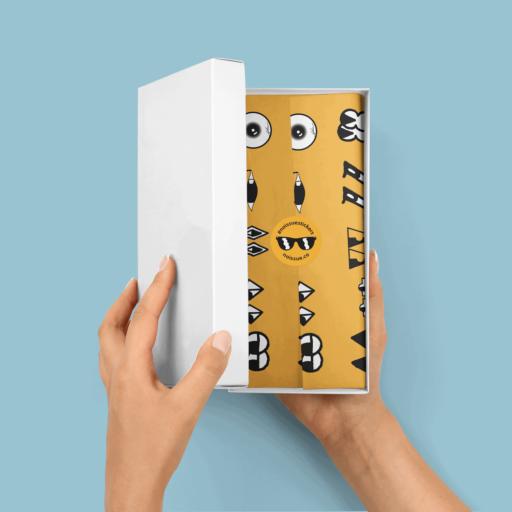 The rise of ecommerce has created an additional headache for the planet: plastic mailers, which many online retailers now use to dispatch goods in.
The online giant, Amazon, was criticised last year for introducing the mailers to its UK operation. That the company delivered five billion items through its Prime service globally in 2017 highlights the potential scale of the problem – and that's just one retailer.
"Mailers are a really popular packaging product for many brands with an online store," says Bowden, co-founder of sustainable packaging company noissue. "But they are often discarded without a second thought."
noissue set out to change that by introducing a compostable mailer made of corn to the range of packing that it provides for businesses. "With ecommerce being such a huge aspect of how people shop, it's important we provide brands with a way to maintain the customer experience and brand recognition while encouraging sustainable practices," says Bowden.
Images: noissue