The new centre provides a gateway to the UK's largest rewilding landscape, where golden eagles are breeding again after a long absence
The world's first rewilding centre has opened in the Scottish Highlands, offering a gateway to the UK's largest nature recovery site. 
The Dundreggan Rewilding Centre in Glenmoriston, near Loch Ness, is located on a former deer-stalking estate. Exploited for centuries by sheep, cattle and deer grazing, the 10,000-acre landscape is being nursed back to health by the charity Trees for Life, which bought the site in 2008.
Rare native trees have been reintroduced to the land, while a reduction in grazing has encouraged existing fragments of threatened Caledonian Forest – dubbed Scotland's 'rainforest' – to thrive. In 2020, golden eagles bred on the estate for the first time in 40 years.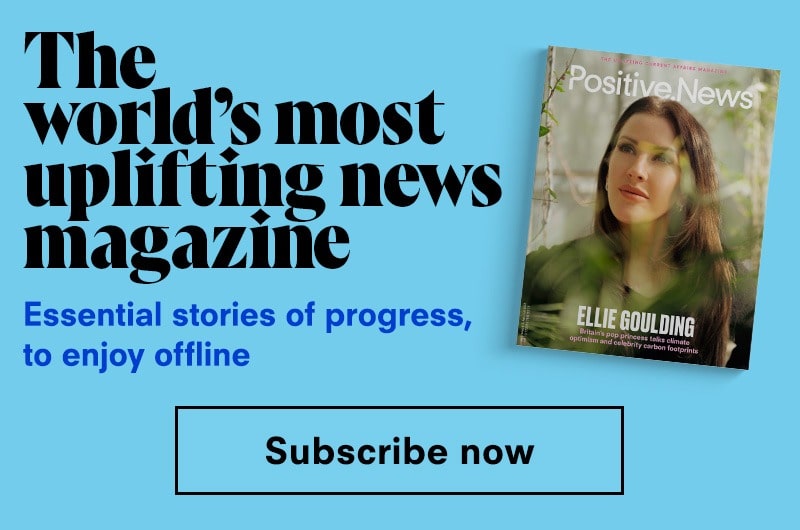 Dundreggan is part of Affric Highlands, the UK's largest rewilding landscape, which will potentially cover more than 500,000 acres, from the Highlands to Scotland's west coast.
The rewilding centre will show visitors how large-scale nature recovery can give people inspiring experiences, create jobs and benefit rural communities. So far, 20 permanent roles have been created at the centre. 
"For 15 years, Dundreggan has been a beacon for rewilding our landscapes. Now it will be a beacon for rewilding people too," said Steve Micklewright, Trees for Life's chief executive.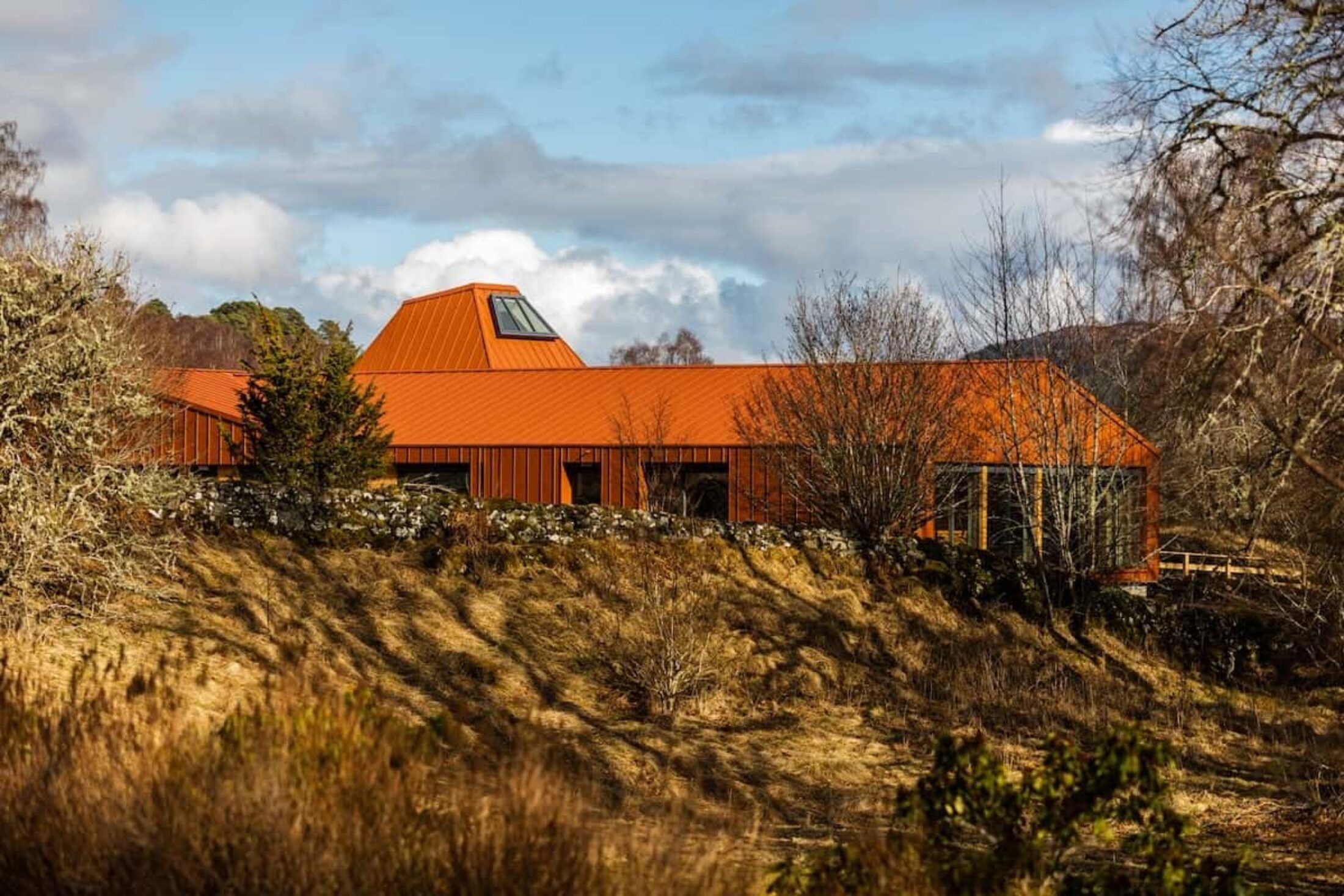 The centre includes a café, classrooms, a storytelling bothy, and events space, as well as a 40-bedroom accommodation unit. Visitors are greeted by a stunning tree sculpture made of reclaimed metal by the Scottish artist Helen Denerley. Displays in English and Gaelic introduce rewilding and the Gaelic language.
The centre was made possible by a £2m crowdfunder by the sustainable bank Triodos. The money was raised in less than 48 hours. More than 400 people invested, only 8 per cent of who were based in Scotland.
"The speed at which the raise was achieved shows how passionate people are about protecting the UK's wildlife," said Whitni Thomas, head of corporate finance at Triodos Bank UK. "Trees for Life is doing such important work to tackle the nature and climate emergencies here in the Highlands and we're excited to see the visitor centre officially launch."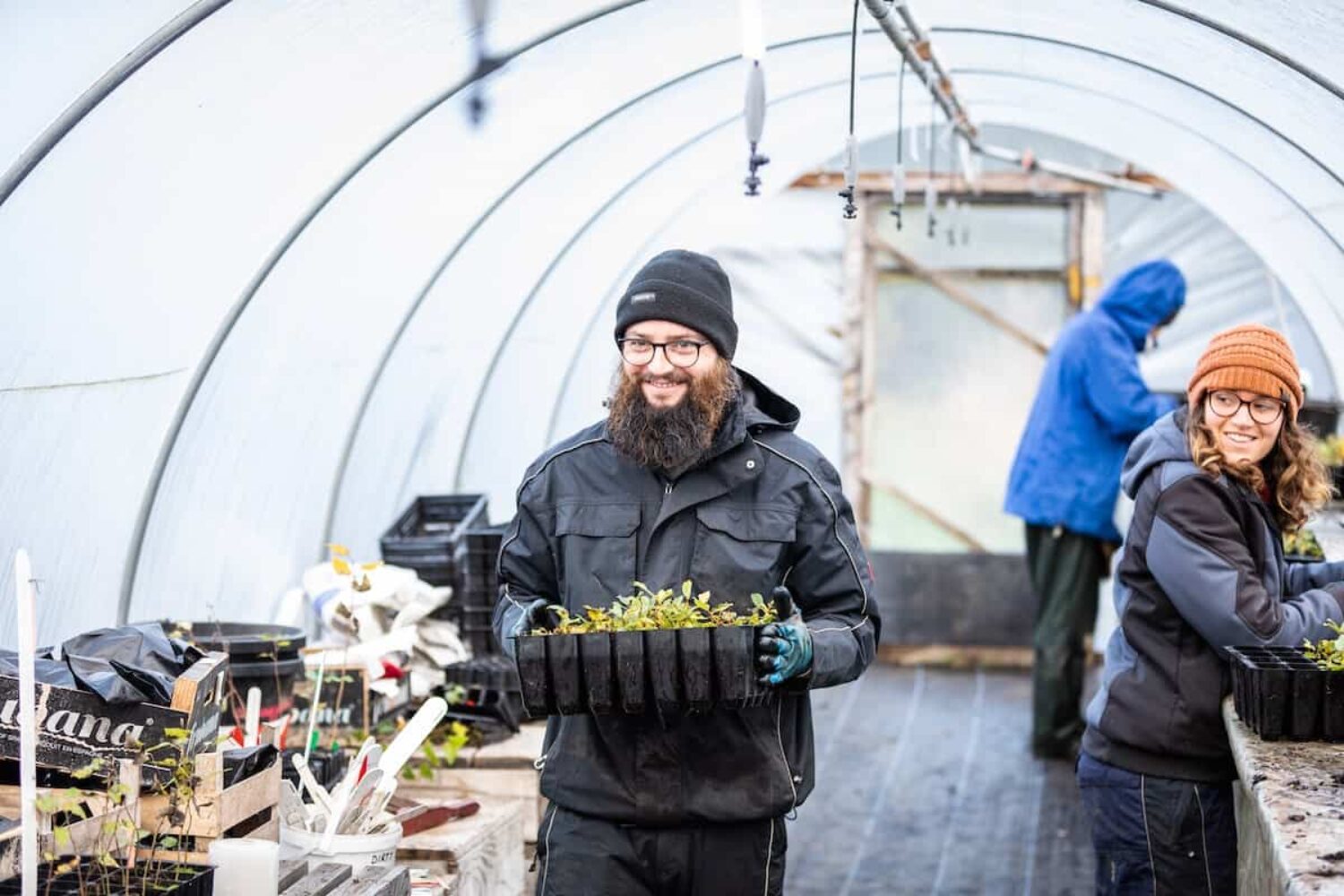 Trees for Life also received funding from the Natural and Cultural Heritage Fund, which is led by NatureScot and funded through the European Regional Development Fund (ERDF); the National Lottery Heritage Fund; Bòrd na Gàidhlig; SSE Sustainable Development Fund; Audemars Piguet Foundation; FERN Community Funds; and Garfield Weston Foundation.
Income generated by the centre will support Trees for Life in its aim to rewild the Scottish Highlands.
Main image: Leamus/iStock
Help us break the bad news bias
Positive News is helping more people than ever to get a balanced and uplifting view of the world. While doom and gloom dominates other news outlets, our solutions journalism exists to support your wellbeing and empower you to make a difference towards a better future. And as Positive News' audience and impact grows, we're showing the rest of the media that good news matters.

But our reporting has a cost and, as an independent, not-for-profit media organisation, we rely on the financial backing of our readers. If you value what we do and can afford to, please consider making a one-off or regular contribution as a Positive News supporter. From as little as £1 per month, you'll be directly funding the production and sharing of our stories – helping them to benefit many more people.

Join our community today, and together, we'll change the news for good.