More people in the world own a mobile phone than own a toilet. We meet the Aussie loo paper pioneers on a mission not only to encourage people to use recycled paper, but to help build toilets with every wipe
As you read this, 2.3 billion people – that's one in three in the world – do not have access to a toilet. Who Gives A Crap is a funny name for a serious business, an Australian company that makes toilet paper, tissues and paper towels. It donates 50 per cent of its profits to charities that build toilets and improve sanitation in developing countries.
Founded in Melbourne by Simon Griffiths, Danny Alexander and Jehan Ratnatunga, Who Gives A Crap launched in July 2012 with a crowdfunding campaign.
"Simon sat on a toilet in our draughty warehouse and refused to get up until we had raised enough pre-orders to start production," laughs Alexander. "Fifty hours and one cold and sore bum later, we'd raised over A$50,000 (£28,250). We delivered our first product in March 2013 and we've been on a roll ever since."
Not having a toilet means more than you might first think. Poor sanitation causes serious illness, and if people get ill, they are often unable to work to feed their families or go to school. Not just unpleasant, it can be devastating.
Who Gives A Crap's products are made without inks, dyes or scents and are tree-free too, made instead with recycled paper, bamboo and sugarcane. Based on the materials they use, the team calculates that the company has produced enough to save 50,586 trees and 98,465,965 litres of water – the equivalent of 39 Olympic-sized swimming pools.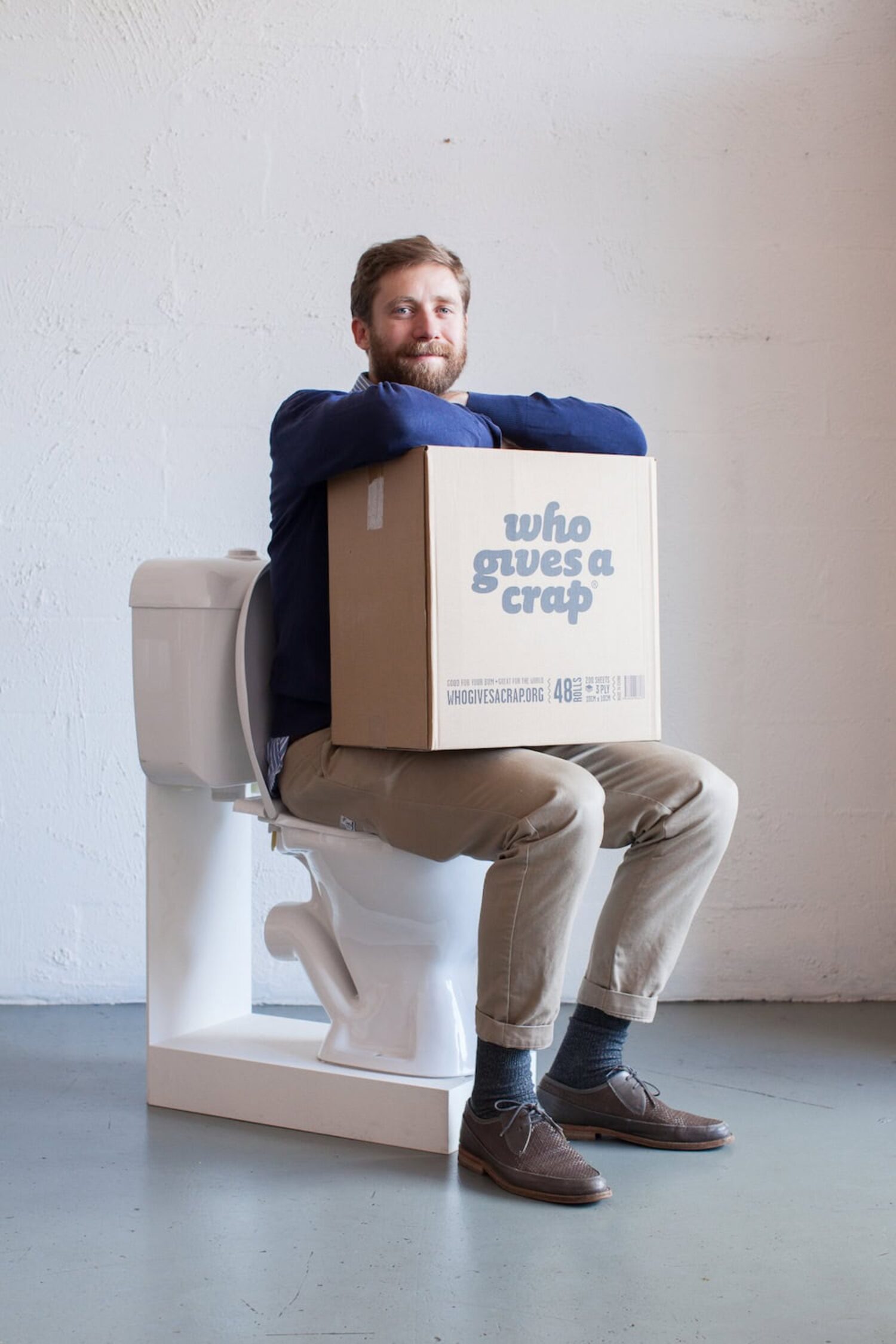 They sell online, directly to customers, delivering thousands of boxes every week around Australia and have just started shipping to other countries.
To date, Who Gives A Crap has donated A$1,175,000 (£663,600) to charity partners including WaterAid and Sanergy.
Wiping out poor health: Sanitation stats
The facts:
800

children under the age of five die every day from diarrhoeal diseases caused by dirty water and poor sanitation

2.1

Since 1990, nearly a third of the current global population has gained access to an improved sanitation facility – that's around 2.1 billion people

$ 5.50

A 2012 WHO study found that every US dollar invested in sanitation had a return of US$5.50 due to saved health costs, improved productivity and fewer premature deaths