The ReTuna centre in Sweden includes a drop-off zone for unwanted items, and DIY repair classes
Residents of the small Swedish town of Eskilstuna don't have to go far to get their shopping fix – or to help save the planet. Whether they're looking for a TV, furniture, fashion, sports equipment or houseplants, they will find them all at ReTuna, Sweden's – and probably the world's – first shopping centre dedicated to refurbished and recycled goods. Everything sold has either been recycled or reused, or organically or sustainably produced.
The brainwave of local politicians who want to make the municipality a green role model, ReTuna opened in August 2015 and has since expanded to house 10 shops, a cafe and a conference centre. The centre receives close to 700 visitors each day. Some drop off at a drive-thru recycling depot unwanted items that are then sorted and upcycled, while others simply come looking for a bargain. It is run by a company called Eskilstuna Energi och Miljö, which was set up by the local municipality.
---
Good journalism matters – because the world isn't all bad.
---
"We have customers who want to be a part of the renewable economy and then we have customers who come to buy TVs for a fraction of the price," says Thomas Söderberg, who runs the re:Compute-IT shop at ReTuna. "But we need to get more into the consciousness of people so they can make the ecological choice of buying used products as much as possible."
Since opening, ReTuna's efforts have reduced waste to an estimated value of 8.1 million SEK (£714,000) and created more than 50 jobs.
"Our mission is to save the planet," says Anna Bergström, ReTuna manager, boldly. "Or at least be part of its rescue. We know that we can't save the world by ourselves – but our customers feel that they are a part of something good."
Although Sweden is known for having some of the best recycling rates in the world (more than 95 per cent of glass, 85 per cent of newspaper, 70 per cent of metal and 65 per cent of plastic are recycled), there is still room to challenge perceptions around consumption and the circular economy. To that end, ReTuna's shops also offer workshops where customers can learn how to repair household items. "People imagine that a sustainable lifestyle takes extra time and effort and is symbolic of a reduced way of living," says Bergström. "But at ReTuna, we really try to help people be sustainable – and have some fun with it too."
And with consumer spending on the rise, rethinking the retail experience may be just what Sweden needs: "For the economy to keep moving forward we have to keep on consuming," says Söderberg, "but if we keep up the pace, there will be nothing left to consume, there will be no resources left."
---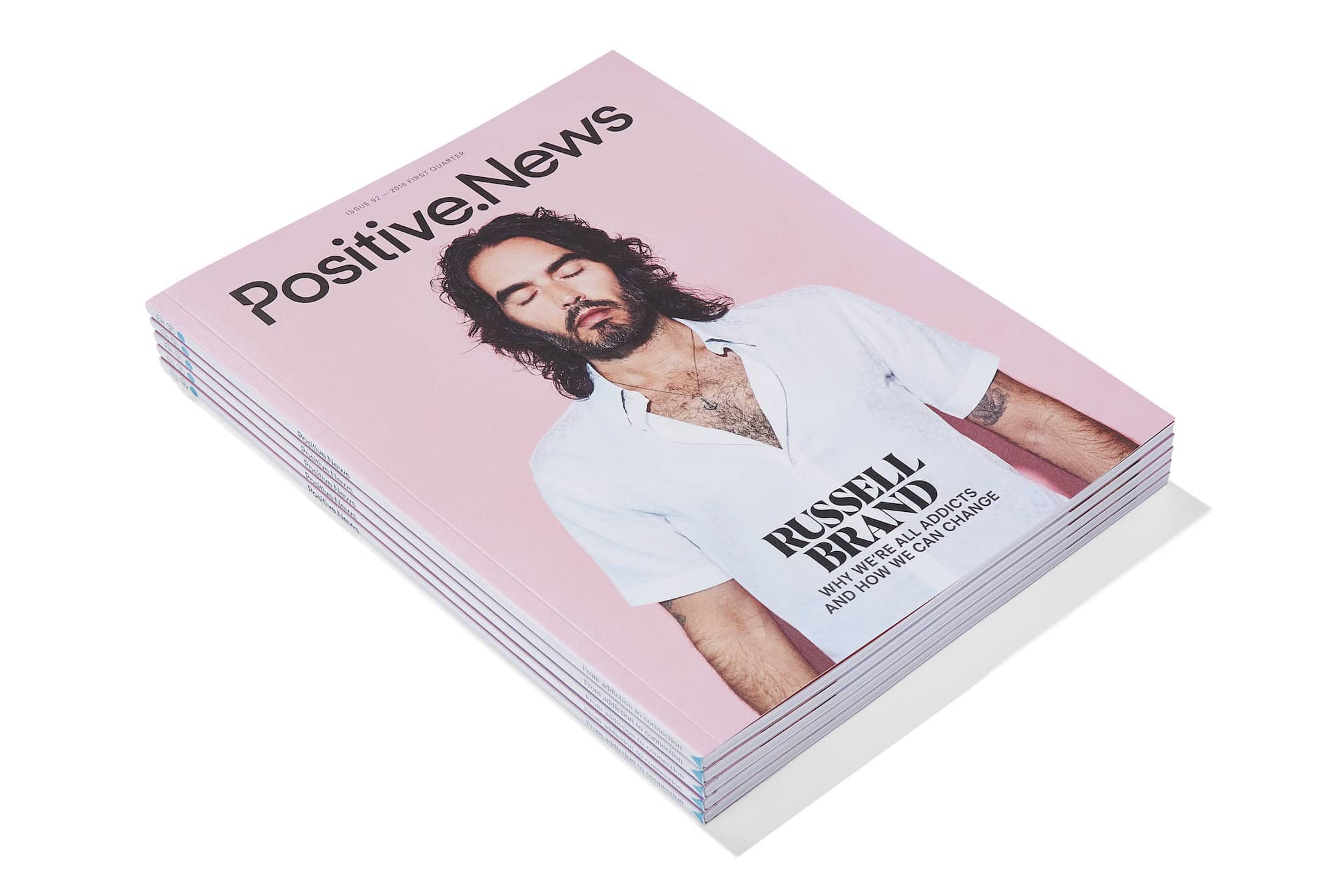 This article is featured in issue 92 of Positive News magazine. Subscribe now to get the magazine delivered to your door each quarter.