Local perceptions of a rare and once resented bird in north-east India are being transformed by an all-female team of campaigners
Greater adjutant storks – 'hargilla' in Sanskrit – have an image problem. The large scavenging birds have a reputation as unwelcome neighbours due to their noisy, messy and smelly nesting habits.
With a global adult population of fewer than 1,200 – 75 per cent of which are found in this part of Assam, north-east India – the birds need help to prevent the trees they nest in being felled by landowners.
Purnima Barman, of the NGO Aaranyak, has developed alternative livelihoods for villagers, helping turn bird haters into bird lovers. She has mobilised an all-female 'hargilla army' who protect the birds and receive wages, training and education. Numbers of stork nests are up from just 30 seven years ago to more than 150 today.
In this image, some of the women wear paper stork masks at a festival to spread the word.
Barman won the 2017 Whitley Award and will use the £35,000 prize to expand the project.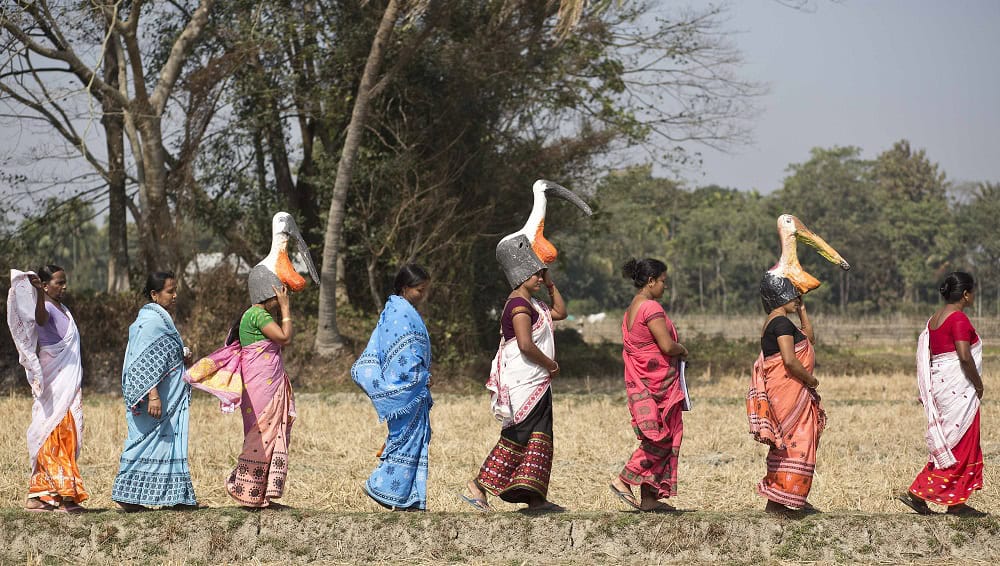 ---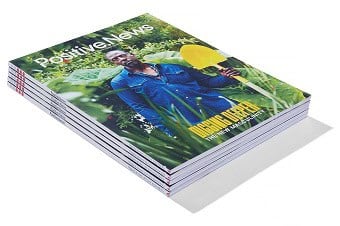 This article is featured in issue 90 of Positive News magazine. Become a subscriber member to receive Positive News magazine delivered to your door, plus you'll get access to exclusive member benefits.