A plan published today by Rewilding Britain calls for a quarter of the UK to be rewilded to help tackle the climate crisis
Billions of pounds in farm subsidies should be redirected towards creating native woodlands and meadows and protecting peat bogs and salt marshes, say campaigners at Rewilding Britain.
A new report by the organisation titled Rewilding and climate breakdown: how restoring nature can help decarbonise the UK, details how, under the plan, wildlife would benefit, farmers would not lose money and food production need not fall.
"What a spring it's been. We've seen the arrival of Extinction Rebellion, the BBC's hard-hitting David Attenborough documentary on climate, Greta Thunberg's visit and a wave of declarations of climate emergency across the UK. Something momentous seems to be happening," reads an introduction by Rewilding Britain's director Alastair Driver and chief executive Rebecca Wrigley.
"The breakdown of our climate is no longer a fringe concern, but is increasingly recognised by the public as an urgent threat, to both nature and human society. The gap between our awareness of that threat and the inadequacy of our current response has become clear. Today we publish a report intended to help bridge that gap."
The report details how reducing carbon emissions alone will not be enough to keep the heating of the planet below 1.5 ̊C. Large amounts of carbon also need to be removed from the atmosphere.
Rewilding and other natural climate solutions, it says, can draw millions of tonnes of carbon from the atmosphere by restoring and protecting our living systems. Evidence suggests they could provide over a third of the greenhouse gas mitigation required globally between now and 2031. Yet so far they have attracted only 2.5 per cent of funding for mitigation, and "far too little political attention".
"Whatever its final shape, Brexit and the replacement of the EU Common Agricultural Policy (CAP) subsidy system provides a once-in-a-generation opportunity to promote a profound change in land use," continued the introduction. "This change has to protect our climate and support both people and wildlife to flourish."
What a spring it's been. Something momentous seems to be happening
The rewilding of peatlands, heathland, native woodlands, saltmarshes, wetlands and coastal waters in the UK can all make a significant contribution to carbon sequestration, the research suggests. Additional benefits include flood mitigation, water quality improvement, improved health and wellbeing, enhanced biodiversity and 'landscape amenity value'.
Farmers, and others who work and manage the land should be rewarded for delivering carbon reductions as part of "a mosaic of land uses that sustains thriving rural communities".
The report goes on to outline how a new subsidy system could, through a rewilding-based approach, financially support farmers and other landowners to increase carbon sequestration on their land and restore damaged and degraded ecosystems.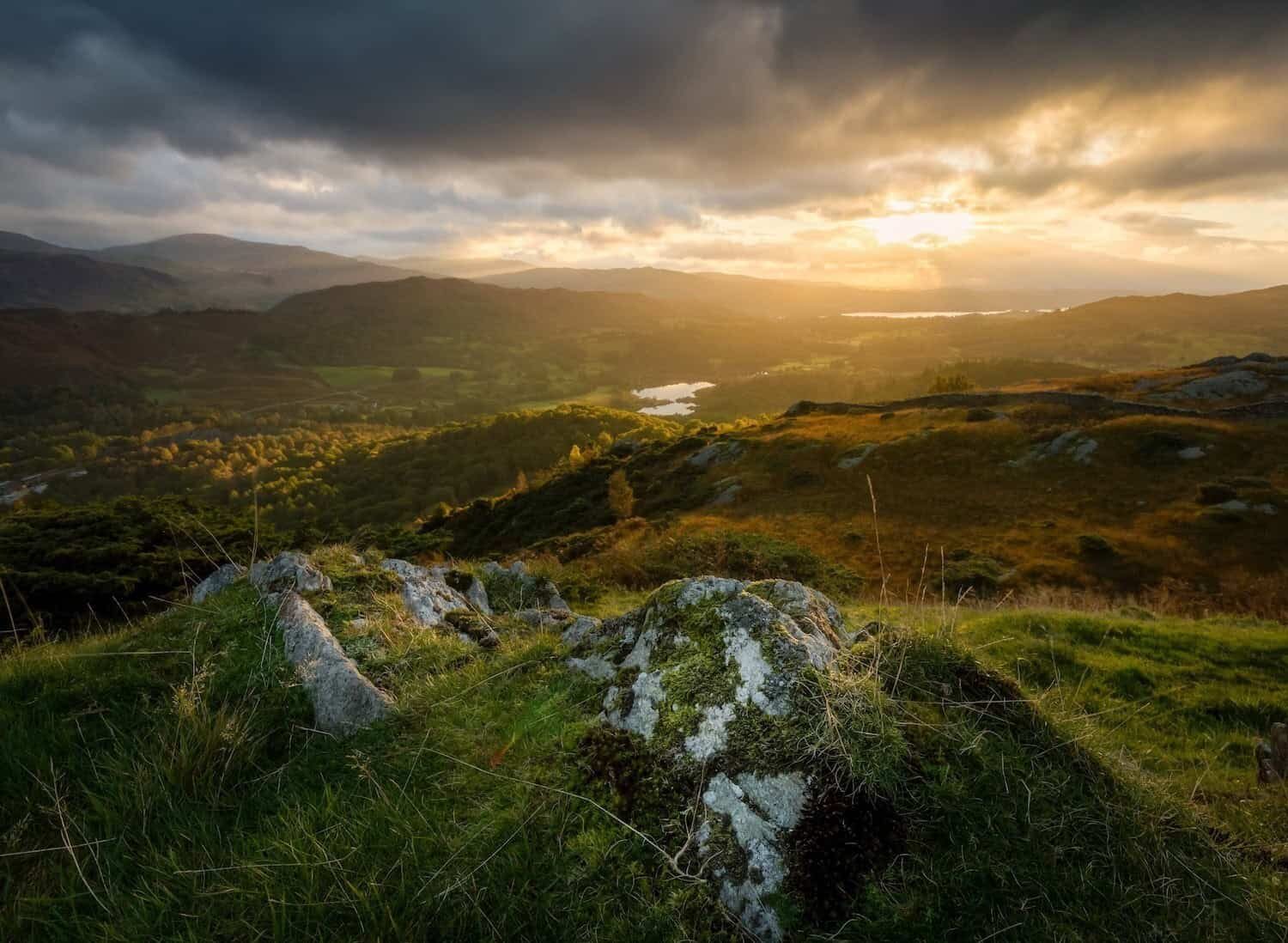 Rewilding Britain is calling for the UK and devolved governments to "make a bolder financial and political commitment to nature's recovery". The body is asking them to:
• Integrate carbon sequestration into any new 'public money for public goods' mechanisms to incentivise large-scale natural climate solutions. Rewilding Britain proposes a model of payments that values carbon sequestration and biodiversity enhancement in different restored ecosystems, particularly focused on less productive and marginal landscapes to minimise the impact on opportunity costs for food production. The body's indicative annual standard payments would support restored peat bogs and heathland at £292/ha, woodland at £512/ha, species-rich grassland at £144/ ha, saltmarsh at £322/ha, ponds and lakes at £204/ha and offshore ecosystems at £161/ha per year. Land holdings that come together to form contiguous zones of recovering, protected and restored ecosystems could attract enhanced payments, they say.
• Establish a mandatory economy-wide carbon pricing mechanism linked to carbon emissions to raise dedicated revenue to help fund natural climate solutions. "This should incentivise emissions reductions whilst providing additional funds to support carbon sequestration activities in the agricultural and land use sectors," reads the report.
• Support locally-led partnerships to coordinate action across landholdings to ensure natural climate solutions are designed and brokered locally within each ecological, economic and cultural context.
The Carrifran Wildwood project has seen the ecological recovery of a barren 650-hectare valley in the Scottish Borders via rewilding techniques. Here, it is pictured in 1999 (left), and today (right). The most recent photo is by John Savory/Borders Forest Trust
To read the report in full, click here.
Featured image: Bluebells in Dockey Wood, Hertfordshire, photographed by Sean Mcgee