With such limited space, how can cities be designed to feature more greenery? China is thinking outside the box: vertically
Construction has begun of China's first 'forest city'. It will see offices, houses, hotels, hospitals and schools entirely covered by plants and trees.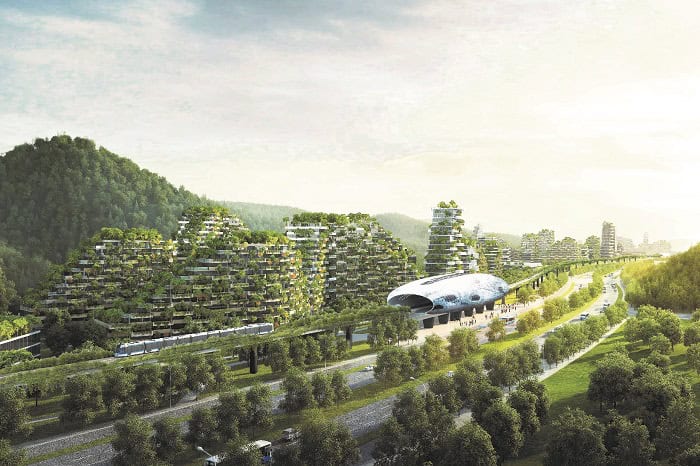 The Liuzhou Forest City, being built in southern China, is designed to help tackle the country's ongoing air pollution crisis. The foliage is expected to absorb 57 tonnes of airborne pollutants, and produce around 900 tonnes of oxygen every year.
Designed by Italian architect Stefano Boeri, greenery will cover every building, with a total of 40,000 trees and almost 1 million plants of more than 100 species. The city will host a population of 30,000.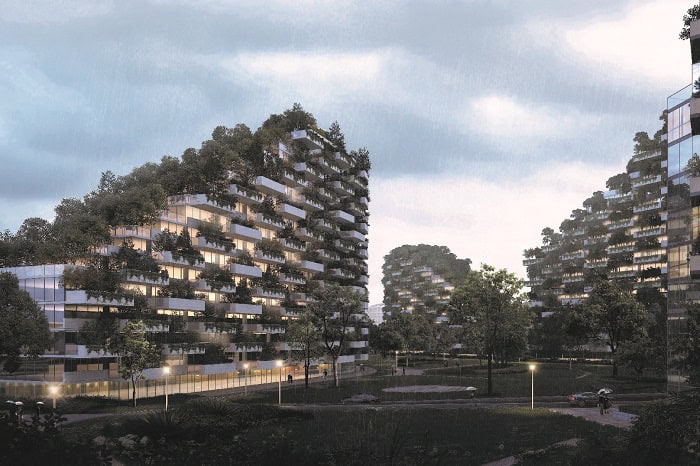 The announcement comes just a few months after plans for Asia's first 'vertical forest' skyscrapers were approved in Nanjing city, also in China and by the same architect.
Greenery will cover every building, with 40,000 trees and almost 1 million plants of more than 100 species
The new city's sustainability credentials don't end at improving local air quality; buildings will be cooled using geothermal energy and powered by rooftop solar panels. It is thought that up to 10,000 tonnes of CO2 will be absorbed from the atmosphere every year. The project will also boost biodiversity, say those behind it, by providing habitat for birds, insects and small mammals.
The plan was commissioned by Liuzhou Municipality Urban Planning. Construction is set to be complete by 2020.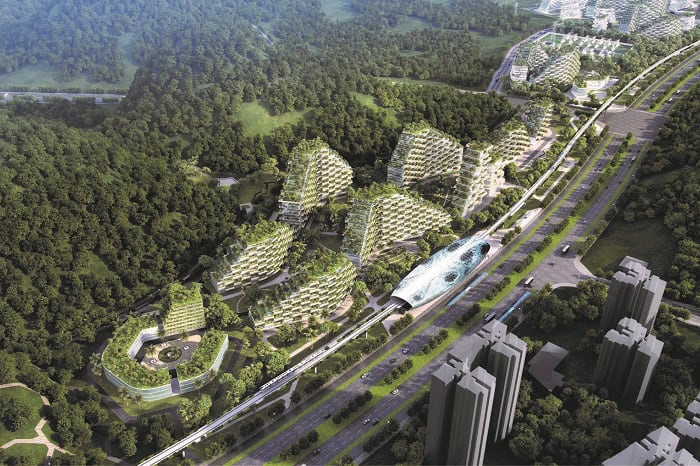 All images: Stefano Boeri Architetti
---
Care about how the media influences our world?
We believe that excessive negativity in the press is destructive for society, so we're working to create a more constructive and compassionate media. But to do that, we need your support. Please help us to change the news for good.