The Infinitum bottle deposit hub recycles 97 per cent of Norway's plastic drinks bottles, almost all to such a high standard that they can be turned back into bottles. Should the world follow suit to help tackle the menace of plastic pollution?
A six-metre-long whale washed up on the shores of the Norwegian island of Sotra in 2017. Emaciated and in terrible health, zoologists decided it had to be put down. They found 30 plastic objects in the stomach of this Cuvier's beaked whale, including sweet wrappers and plastic bread bags, with labels written in Danish and English.
Plastic waste kills more than 100,000 sea mammals and a million birds each year globally. It is little surprise because, according to the UN Environment Programme, the world currently produces 480bn new plastic bottles annually. It all has to go somewhere, and the equivalent of a lorry load is dumped into the sea every minute.
To explore a potential solution, I'm in a warehouse on the outskirts of Oslo. It's home to an organisation called Infinitum, which runs Norway's collection scheme for plastic bottles and cans. The topic might not carry the pizzazz of rocket science or the wonder of deep sea exploration, but Infinitum means that a startling 97 per cent of all plastic drinks bottles in Norway are recycled – and 92 per cent of these to such a high standard that they are used to make more bottles. Some bottles have been recycled more than 50 times already.
This is because the system is strictly controlled: glue, cap and even label materials are checked and a small amount of virgin material is added. As its name suggests, the team at Infinitum wants to create a never-ending loop of plastic reuse.
"We are the world's most efficient system," says Sten Nerland, director of logistics and operations. "As an environmental company you might think we should try to avoid plastic, but if you treat it efficiently and recycle it, plastic is one of the best products to use: light, malleable and it's cheap."
The main warehouse is a tempestuous ocean of noise. Machines crunch, rattle, squeak and grind 24 hours a day, processing some 1,500 containers – or 160 tonnes of material each day. "It smells like Sunday morning in a student's bedroom," Nerland grins, as forklift trucks swarm around carrying cubes of plastic. The chunks are pleasingly arranged into greens, blues and whites.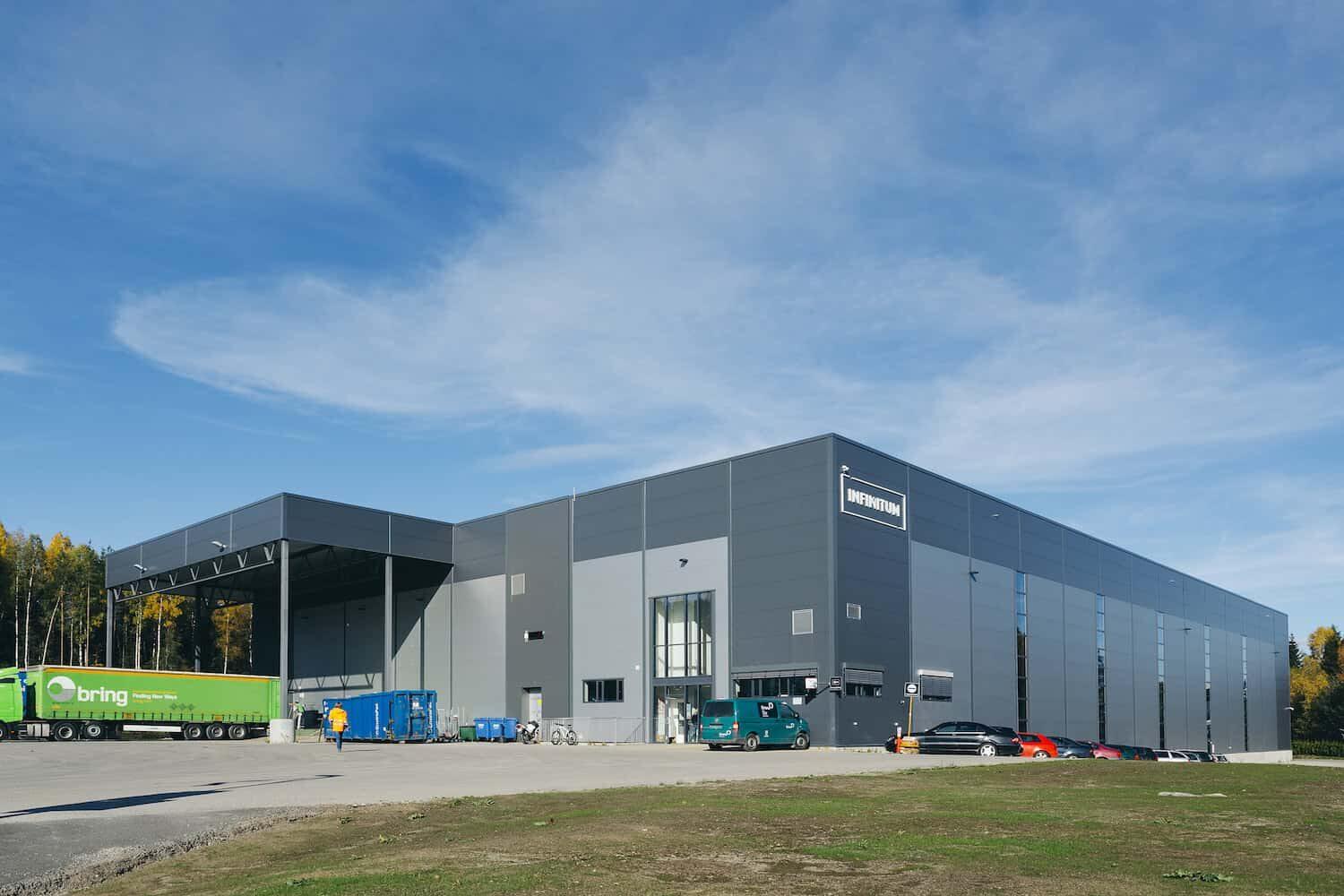 The Norwegian system – simple yet impressive – relies on two key incentives. First, the more companies recycle, the less tax they have to pay. If they reach a collective nationwide target of more than 95 per cent, then they don't pay any tax at all – that's been the case every year since 2011. Second, customers must pay a deposit for each bottle, usually the equivalent of between 10p and 25p. This encourages a fundamental change of thinking in citizens: that, while the product inside is to be consumed, the bottles are on loan and so need to be returned.
Add to the picture the great ease with which bottles can be returned at hundreds of thousands of 'reverse vending machines' and you begin to understand Norway's success on this front.
Compare the country's plastic bottle recycling rate of more than 97 per cent with 43 per cent in the UK and 28 per cent in the US, and it's clear how much there is to be learned. International politicians and businesses alike have taken note of what's happening at Infinitum.
"This year has been crazy," says Tor Guttulsrud, the facility's director of economics and finance. He rattles off a list of nations that have sent visitors in the last 12 months alone: China, Kazakhstan, Croatia, India, Malta, Rwanda, Spain, Australia, Scotland and England. "I don't see any reason why it couldn't be adopted by those countries," he adds. "It would not be difficult."
Some bottles have been recycled more than 50 times already
England could follow suit after the government tentatively announced in 2018 that it would bring in a deposit return scheme. Environment secretary Michael Gove confirmed earlier this February that he is pressing ahead with plans for a scheme for cans and bottles made of plastic and glass, as well as a tax on some plastic packaging. He has been urged not to 'water down' the plans, after consulting on whether to target small drink containers only.
The Co-op, which has more than 4,000 food shops in the UK, recently switched all of its own-brand water to bottles made of 50 per cent recycled plastic – saving up to 350 tonnes of plastic a year. Scotland is in the advanced stages of introducing a model similar to Norway's.
"We have an unprecedented opportunity in terms of public support for tackling the issue of plastic blighting the landscape, choking the oceans and threatening wildlife," notes Maddy Haughton-Boakes of the Campaign to Protect Rural England. "The government should seize this chance to create a world-leading recycling system."
But a deposit scheme alone wouldn't tackle the challenge. Under the Norwegian regulations, producers must use approved labels, bottle tops and even glue to optimise the recycling process. "Historically, we haven't considered the design stage," says Professor Richard Thompson, an expert in plastic waste and professor at Plymouth University. "Like Norway, we need to make sure we're designing products for recyclability. Nearly half of our plastic is produced for single use. It's so shortsighted."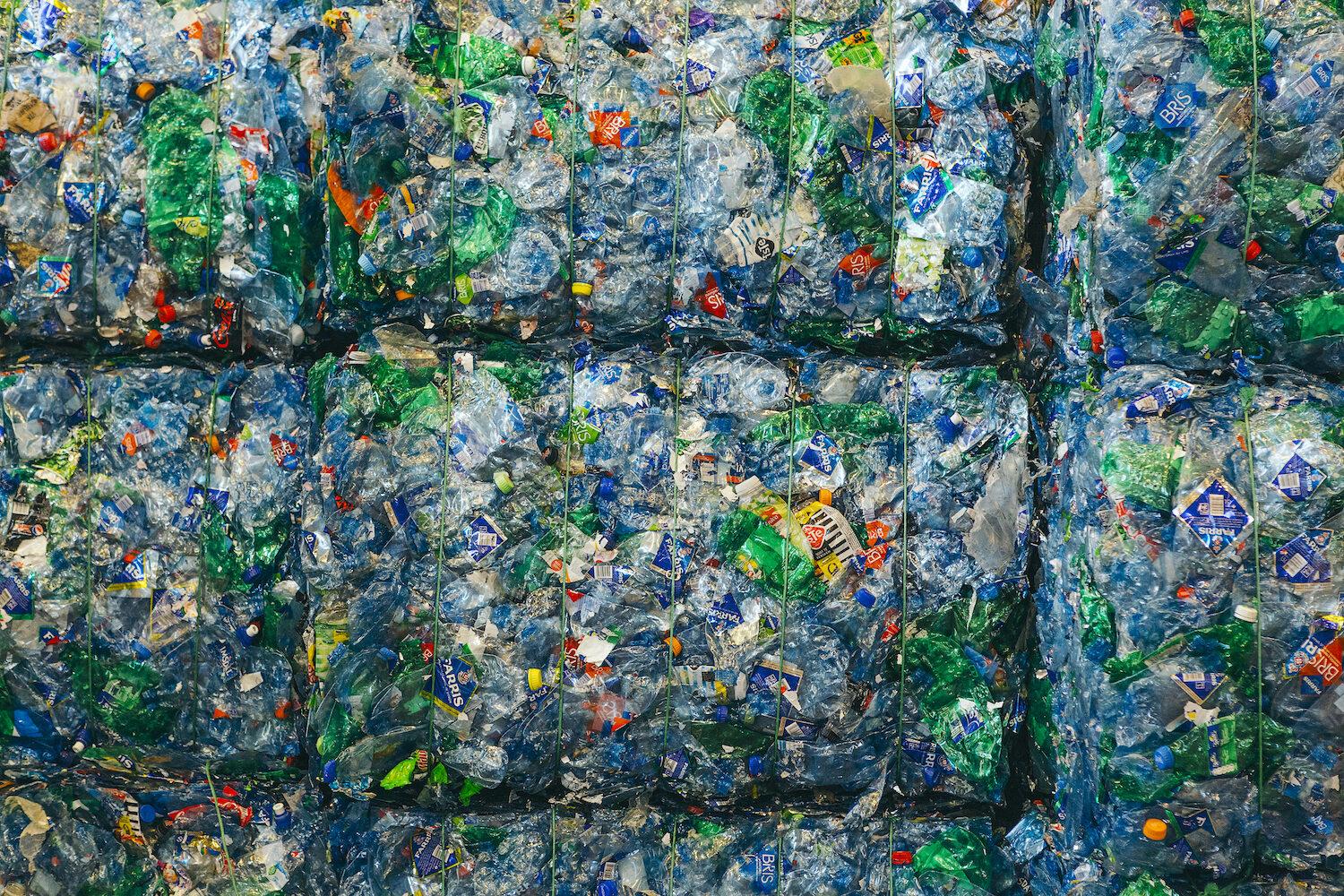 A significant change in mindset is also needed from consumers, says Thompson. Some people might resent the 'chore' of returning bottles. But evidence shows it's eminently possible to change such behaviour. Six months after the 5p levy on single-use plastic bags in England came in, their use had dropped by 85 per cent.
Lasse Olsen, a 31-year-old from Alesund in Norway, thinks that saving bottles can easily become second nature. "Every week, I take a bag of bottles with me on the way to work," he says. "It just takes a minute and I usually get back enough money to buy a coffee."
Yet critics question whether the focus on plastic is helpful, given that producing plastic relies on burning vast amounts of fossil fuels. The industry, in any case, is undergoing serious self-reflection: on 31 December 2017, China, which for three decades recycled nearly half of the world's plastic, banned imports of low-grade material. It now recycles just a tenth of the global total, and waste is piling up across the west.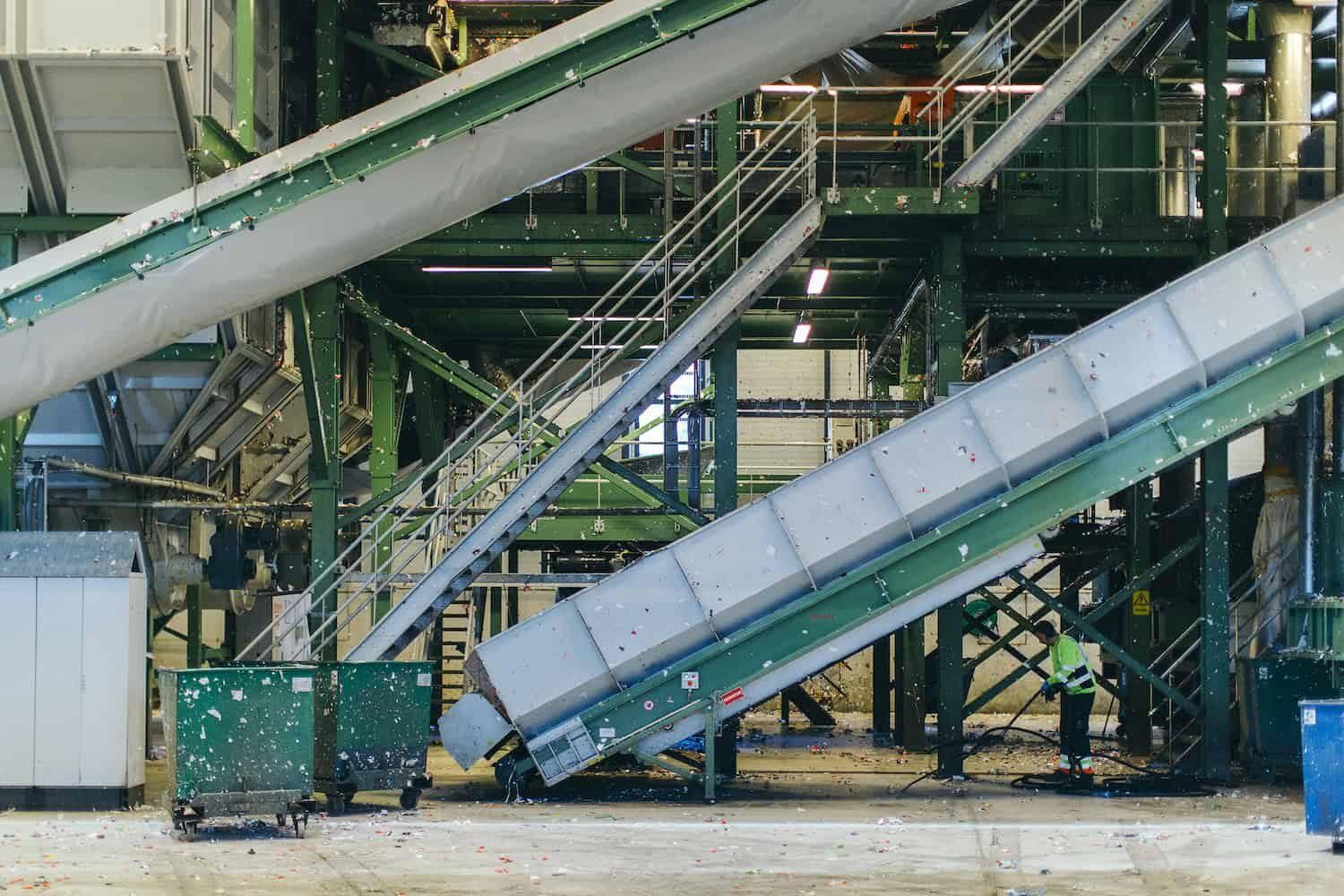 In the UK, in any case, many citizens seem to be realising the limitations of recycling. Could it actually help to support unsustainable consumerism, by dispelling our guilt?
On the topic of plastic, contradictions abound, admits Infinitum's Guttulsrud. "Norway will still be challenged by the effects of oil consumption, as the rest of the world will be. But we're not trying to reduce the use of plastic – we're trying to reduce the creation of new, virgin plastic. Each year we get closer."
We're trying to reduce the creation of new, virgin plastic. Each year we get closer
If everyone returned all of the bottles they use, he adds, the production of virgin plastic would drop by 90 per cent. Persuading people would be near impossible. But for now, the global economy is heavily reliant on plastic – from the food industry, to transport and technology. Norway shows the world a way to use it in the least damaging and most efficient terms imaginable. There's potential here: there is no other way to package it.
Images: Infinitum
Be the bearer of good news

Inspire friends and family this Christmas, with a gift subscription to
Positive News magazine
Buy now