The status will become a reality by 2019, say those behind an ambitious plan to connect city-dwellers to nature and make London a world leader in biodiversity
An ambitious plan to turn London into the world's first national park city has received the backing of the mayor, Sadiq Khan, and the majority of ward counsellors. It could now happen by 2019, and campaigners are calling on Londoners to back it by 'rewilding' as much of the urban landscape as possible.
"Already 47 per cent of the city is physically green because of our parks and gardens, and 2.5 per cent is blue because of our waterways," said Daniel Raven-Ellison, founder of the London National Park City campaign. "We only need 0.5 per cent more green space to ensure that half of London is either green or blue."
---
Good journalism can be about good things too.
---
Installing green roofs, replacing concrete in gardens and putting plant pots on balconies could help the city reach the milestone, he said.
"Just letting part of gardens go feral is wonderful for wildlife. If everyone was to turn just 1 square metre of their home or garden into a green space, more of London would be green than grey."
A former geography teacher, Raven-Ellison founded the campaign four years ago, after visiting all 15 of the UK's national parks with his son.
"I thought 'why shouldn't an urban area be a national park?'," he said.
The London Assembly, the Mayor of London and 53 per cent of the city's ward councillors appear to agree and, by February 2018, had lent the campaign their backing. While the status will not bring any planning powers or add layers of bureaucracy, said Raven-Ellison, it will 'add value', by rebranding London as an ecological centre as well as a political, financial and cultural hub.
The capital has more than 3,000 parks, 1,600 sites of importance for nature conservation, two National Nature Reserves and 3.8m gardens. According to researchers Vivid Economics, London's green spaces save the NHS £950 million each year due to the physical and mental boost they give to people.
"What a moment for London," said author Robert Macfarlane, who writes about people's connection with nature. "This is a celebration of the wealth of biodiversity and greenness that the city holds, and a vision for the future of how to deepen and improve our relations with the living world."
While acknowledging challenges that remain ahead, Raven-Ellison said it is an opportunity to look at London differently. It could make businesses, public services and residents rethink the way they interact with urban nature, he said.
"It's about encouraging more people to spend more time outdoors and facing up to challenges such as air pollution and the decline of species. These are things that we have power over."
Featured image: Hans Veth
---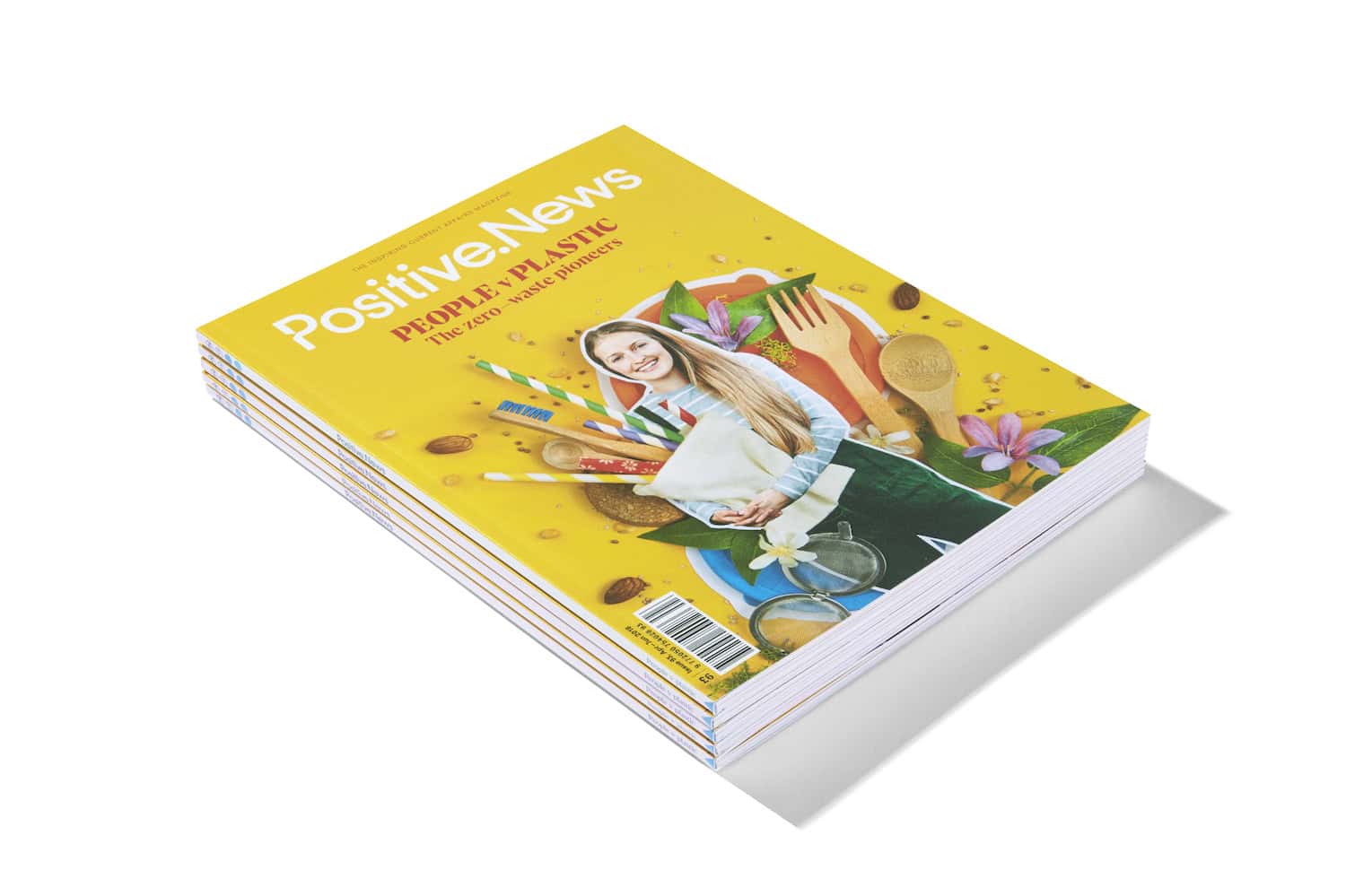 This article is featured in issue 93 of Positive News magazine. Subscribe now to get the magazine delivered to your door each quarter.