We meet some of the passionate personalities in the UK's dedicated, and diverse, frack-free campaign
"I felt sick," remembers David Kesteven of the moment he discovered that a chemicals company planned to drill in his village of Eckington in Derbyshire. But like many anti-fracking campaigners, the sense of dread was accompanied by an immediate desire to take action. "I knew I had to stand up against it," says Kesteven. "As a professional gardener, I see first-hand that climate change is happening. The last thing we need is another source of fossil fuel being exploited."
He went on to become chair of Eckington Against Fracking, which has campaigned relentlessly to stop oil and chemicals firm Ineos from carrying out the controversial process. Earlier this year, Derbyshire county council voted to reject an application for drilling. "To get the Tory-led council to overturn its own planning officer's report was a real big win," Kesteven enthuses.
Skip over the dramatic valleys of the Peak District to Lancashire, and county councillor Gina Dowding is standing at the entrance to the Little Plumpton fracking site. "Can you hear all the cars honking in support for us?" she asks. Here, around 20 campaigners have turned up every single working day since January 2017, holding signs bearing slogans such as 'Shale gas fracking is a dirty business', and 'Government fracking democracy', as they protest at energy firm Cuadrilla's plans to drill.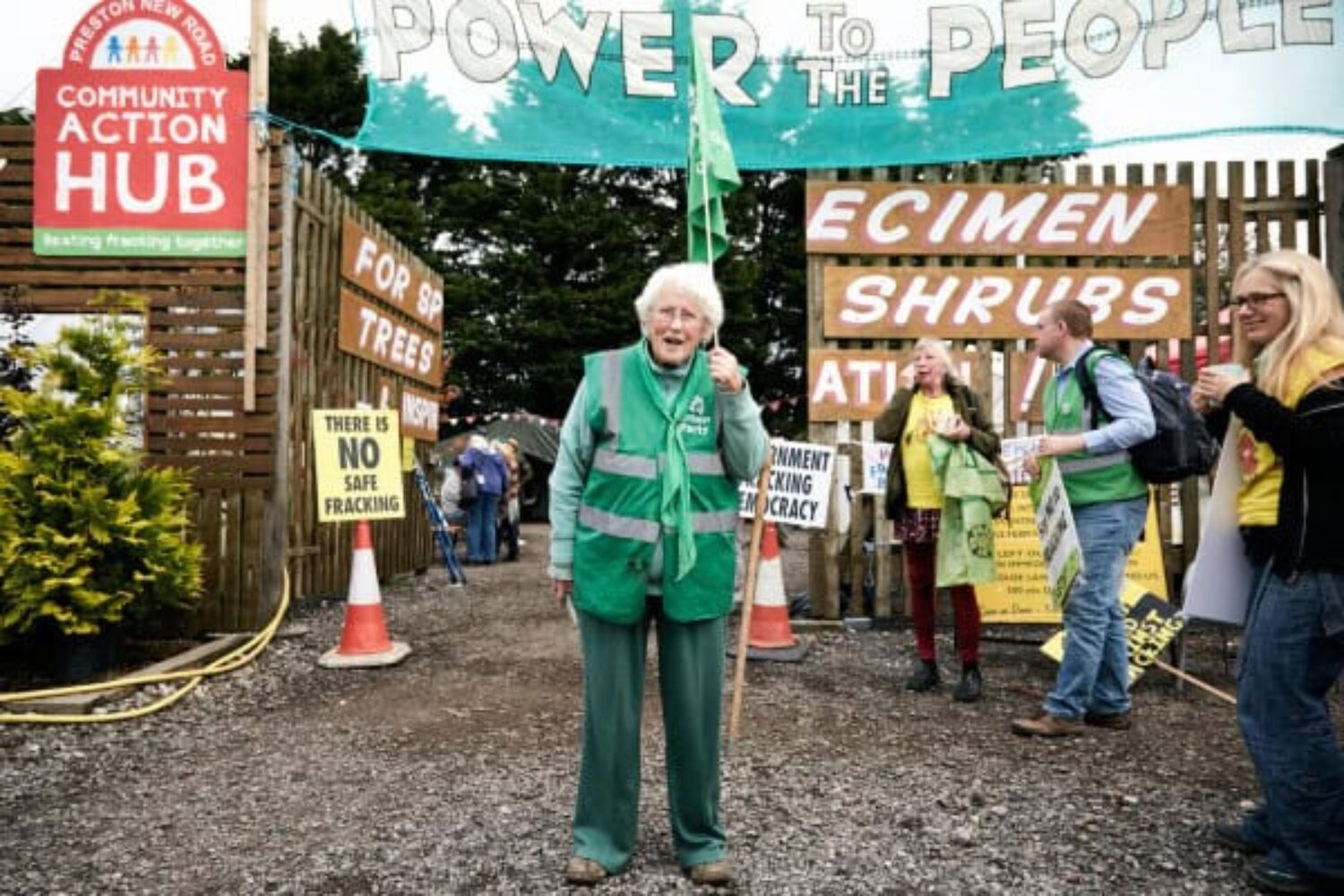 Dowding was arrested in summer 2017, after taking part in a 'lock-on' with 12 others: they locked themselves to heavy objects at the site entrance. Despite the government overruling Lancashire county council and giving fracking the green light here, [drilling is now expected to begin by early September], Dowding is adamant that they will continue fighting. "The victory is there's no fracking yet – they're way behind schedule, which was originally set for last year," she notes.
These passionate groups are among more than 300 in the UK that have formed to oppose fracking. The drilling technique – also called 'hydraulic fracturing' – is used to extract shale and coal seam gas from deep underground. While the industry says it could be a useful contribution to the UK's future energy needs, opponents warn it can contaminate nearby groundwater, disrupt communities, and hasten and deepen the impacts of climate change. Instead, they argue, investment should be made in renewable energy.
Steve Mason is campaign director of Frack Free United, a UK-wide network of groups opposed to fracking. He first joined the Frack Free Ryedale group in North Yorkshire after his children motivated him to get involved. "I don't want their health jeopardised, and I believe we should leave our kids with a better future, not a fossil fuels future," he says. Mason isn't simply opposed to fracking, but offers an alternate vision: that the UK invests in a mix of battery storage sites and renewables such as tidal energy.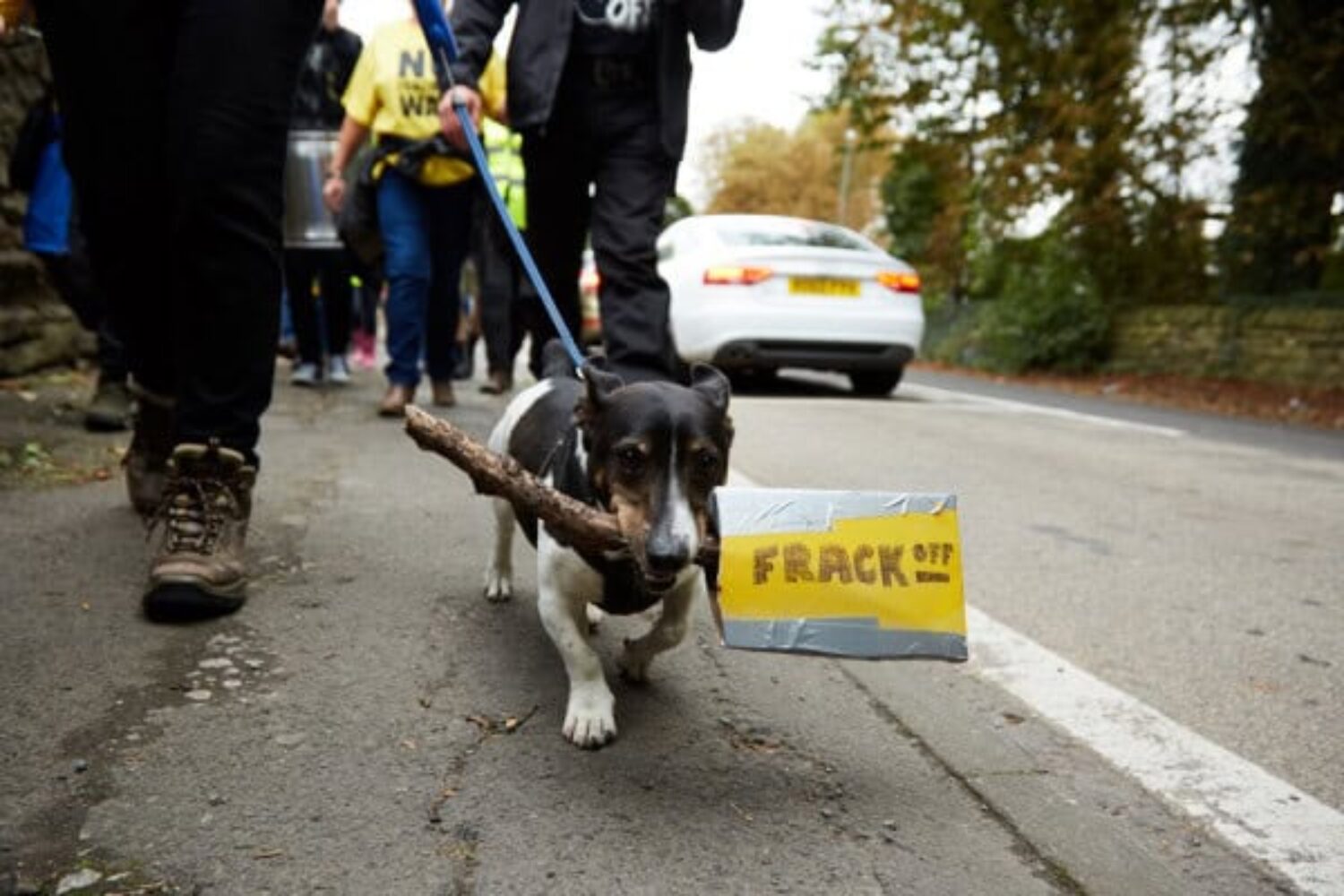 Frack Free Ryedale has celebrated numerous mini victories: one was when the community raised £20,000 towards their campaign; another when 4,000 local people lodged objections against Third Energy's plans to frack in the area. "A great win," notes Mason. While North Yorkshire county council went on to accept the company's plans to frack there, a legal loophole is delaying things.
Despite the challenges, many frack-free campaigners have been struck by the community spirit and determination to fight. "The anti-fracking movement is probably one of the biggest environmental campaigns in Europe," says Mason.
"There are all sorts of communities involved, people of all colours and political backgrounds, who are out to fight this industry."
There are all sorts of communities involved, people of all colours and political backgrounds, who are out to fight this industry
Simon Pickering, principal ecologist at Ecotricity, the green energy company which supports the anti-fracking movement, has visited camps and demonstrations across the country. "The ingenuity and bravery are so impressive," he says. "There's an amazing strength in the groups. As a company that is working in the commercial world to save the planet and future generations from climate chaos, that is why we're so committed to supporting them."
And from the energy generated by the campaign, other groups have sprung: a skill sharing group and an arts initiative among them.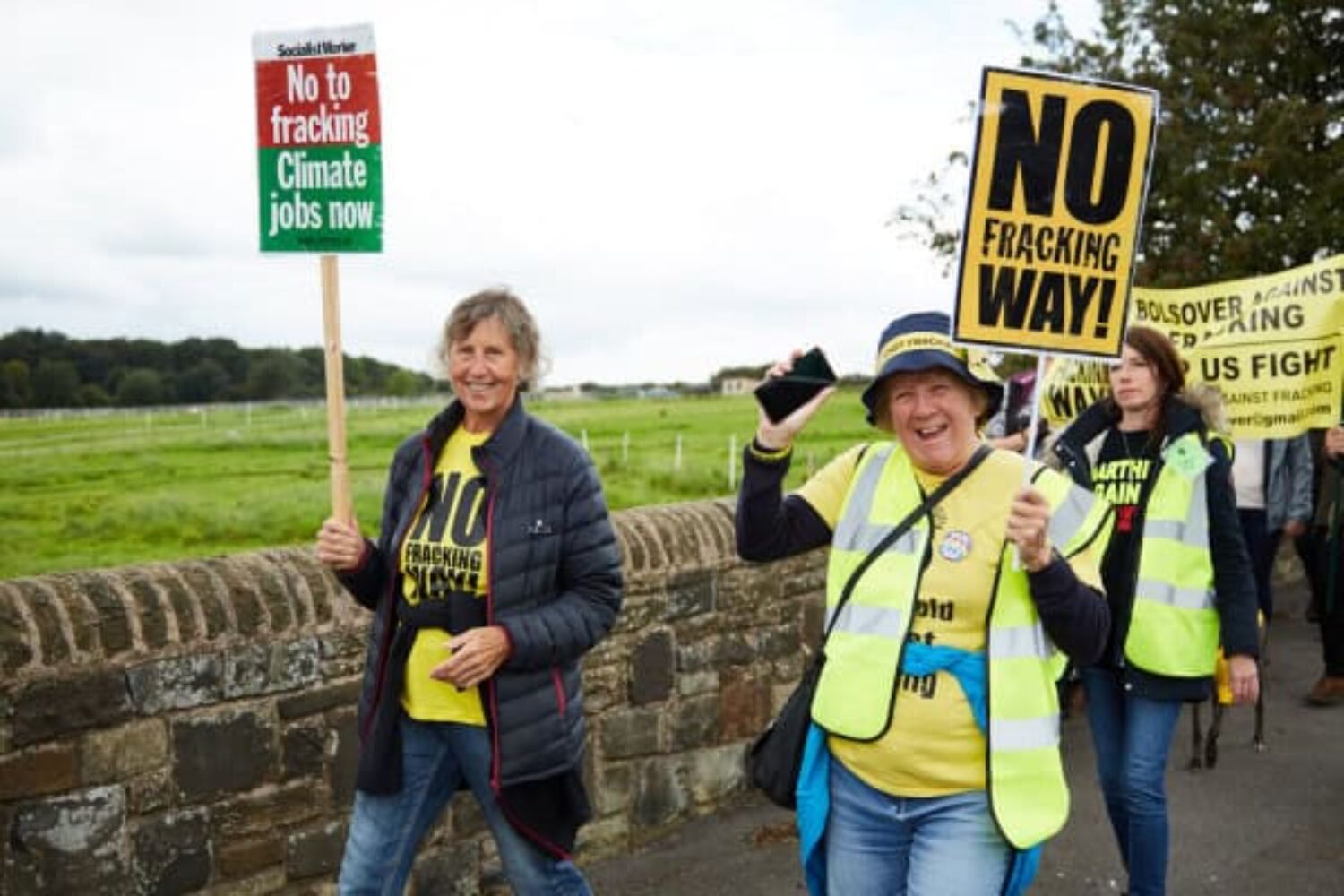 Dowding is impressed by how the frack-free battle has united such a diverse range of people. "There are people who have never been on a protest in their life, people who 'aren't political'," she says, "people who come from the other side of the country, people from overseas, the young and the old, all these people who are committed to action on climate change."
Images: Ecotricity