This summer, festival organisers across Europe took steps to tackle their waste problem. We zoom in on events that are getting greener – and pioneering solutions to much bigger challenges
The clean-up of Glastonbury festival this year began in the early hours of Monday 1 July. The team faced a familiar array of discarded camping gear, costumes, empty cans and cigarette butts, but there were some notable absences: plastic water bottles – now banned from the event – and the number of abandoned tents were at record lows thanks to measures brought in for 2019.
Worthy Farm was not alone in upping its environmental efforts this summer. "This year it feels like interest and activity in relation to making events more sustainable has really gone up a gear," says Claire O'Neill, co-founder of A Greener Festival, a non-profit organisation dedicated to helping festivals around the world up their sustainability game.
Greta Thunberg and Extinction Rebellion activists have helped to bring environmental issues to the mainstream consciousness, O'Neill says: "That's all creating a very tangible awareness of issues that have been there for a long time. Everybody is starting to ask questions."
But the magnitude of the challenge is hard to overstate. From diesel generators and chemical toilets to the heaps of rubbish accumulated by tens of thousands of people partying together in a field, the environmental impact of festivals can be enormous. Reducing it requires a complex mix of new infrastructure, innovative technology and changing people's behaviour on a mass scale.
And, festivals don't operate in bubbles, of course. If the majority of an event's emissions come from people driving to and from it, to take one example, the widespread rollout of electric vehicles will hugely boost its green credentials.
Interest and activity in relation to making events more sustainable has really gone up a gear
"There could be huge leaps of progress made based on what happens, for example, with our regulations for food or agriculture," notes O'Neill.
On the other hand, these pop-up cities can serve as testbeds for new technologies and circular systems. "If [a new idea] doesn't work, it's not that big of a deal," says Ingrid Møller, environment manager at Øya festival in Oslo, Norway. The event has received A Greener Festival's highest rating for its sustainability initiatives for the last nine years.
Nonetheless, it's a challenge festival organisers are taking on with enthusiasm. Read on for just some of the initiatives being rolled out to make festivals greener.
Serveware
Some festivals, such as Paradise City in Belgium and Øya in Oslo, have switched to entirely compostable plates and cutlery for on-site catering, removing the challenge of multiple waste streams.
Øya also trialled a new system for cups this year. "We did a life cycle analysis of different types of cups," explains Ingrid Møller. Her team found that switching to reusable cups would reduce CO2 emissions by 94 per cent – so long as customers didn't take them away at the end of the festival.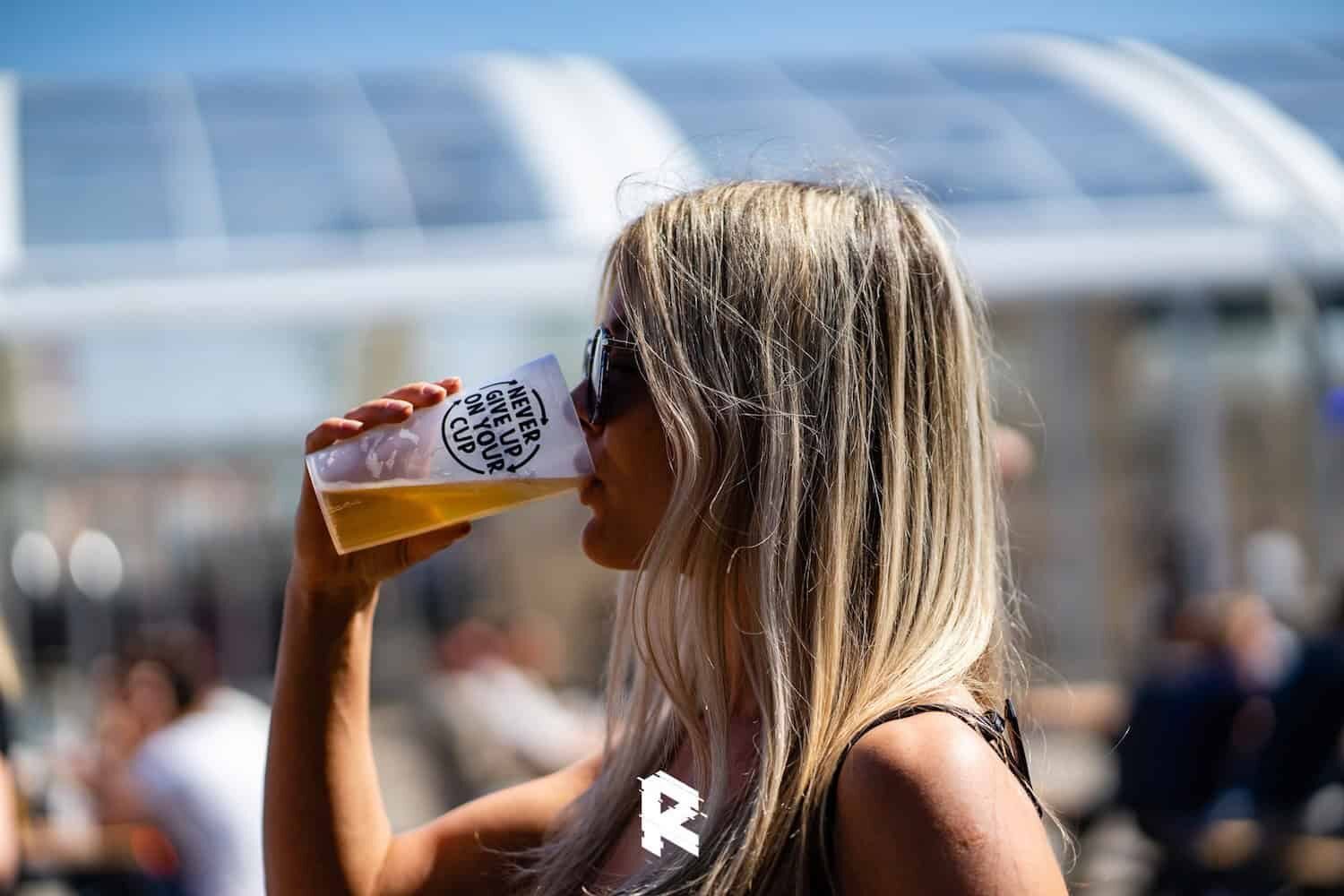 They worked out it was more carbon-efficient for the bars to own the cups than for Øya to own them. "It would take too long for them to be more efficient than the single-use cups," Møller explains. So they devised a model for the brewery running the bars to rent cups to visitors, and helped them implement it.
"Now, since investing in those reusable cups, they're going use them at all their events," she says. Møller has also been in discussions with the local government in Oslo. The body is now set to add a requirement to use only reusable cups to licensing agreements for businesses selling drinks at events or in public spaces.
What's next?
"The ultimate solution is for everyone to bring their own cup, plate and cutlery," says Matt Gilford, marketing manager at Womad festival. Womad has taken steps to make this more practical by installing cleaning stations. The bigger challenge, Gilford notes, is getting punters in the habit of bringing their own items.
Food
Shambala festival went meat-and fish-free in 2016. More than 90 per cent of the beer sold there comes from local breweries, and this year it also cut out cow's milk. Meanwhile, festivals including Boomtown Fair have been running EighthPlate, an initiative by A Greener Festival in partnership with The Nationwide Caterers Association, which salvages the food waste from festival caterers and sends it on to charitable organisations such as homeless shelters.
Amsterdam's DGTL festival has run a 'circular' food court since 2018, composting all waste on site within 24 hours, thanks to a hi-tech composting bin. This year it went a step further, creating a festival menu using waste food from local suppliers. "They use food that would have otherwise gone in the bin, so already they're having a positive impact," explains O'Neill.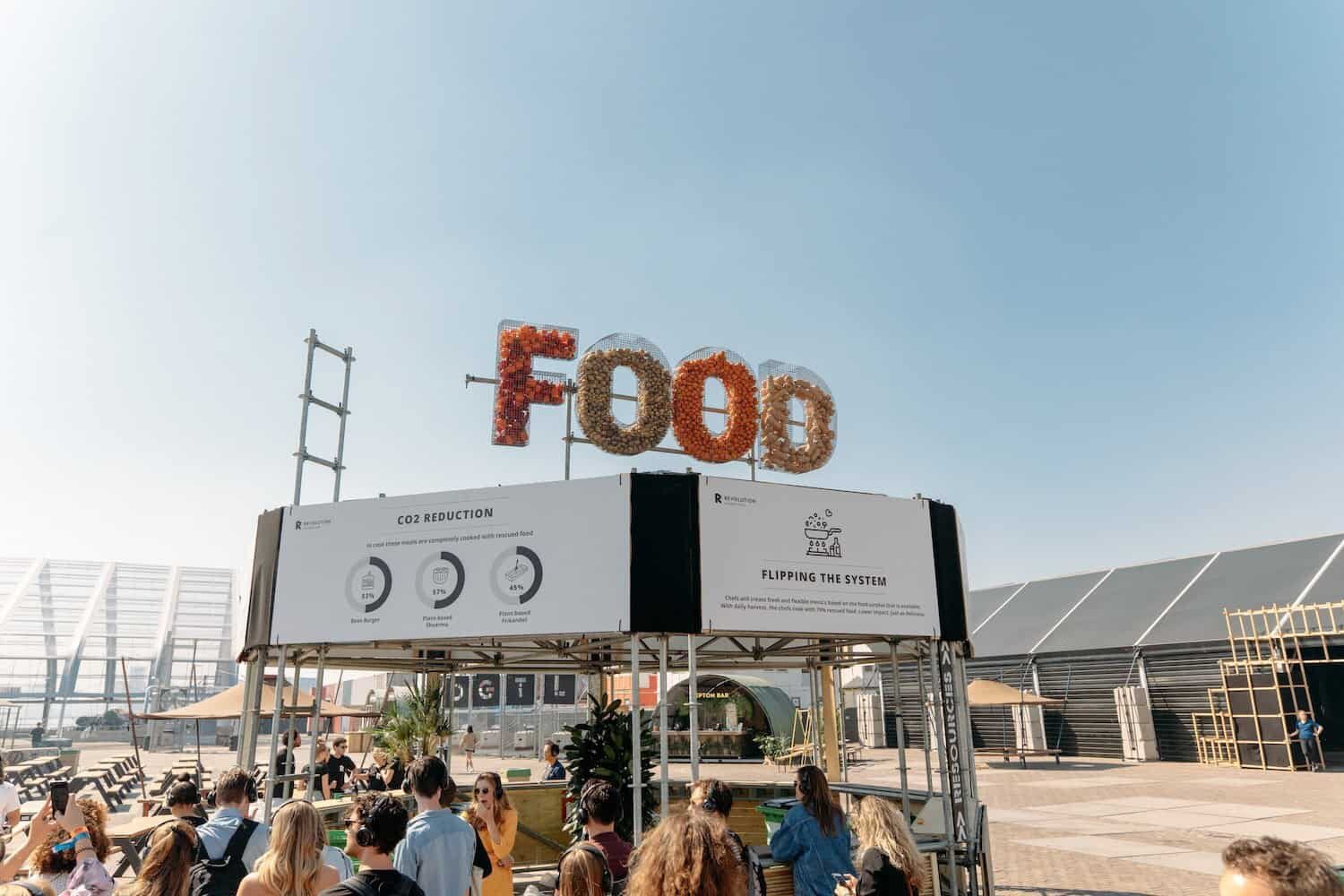 A new initiative from A Greener Festival and music agency Paradigm has DJs putting pressure on festivals, too. The 'green artist rider' – the requests musicians send to event organisers for extras like food and drink – requires festivals to provide acts with locally sourced meals or no single-use plastics.
What's next?
More festivals going meat-free: Boomtown is rumoured to be planning it for 2020 and Møller says the team at Øya is working to make the festival more plant-based – currently half of the food served is vegan or vegetarian.
Toilets & sanitation
It may not be glamorous, but a good supply of loos and the means to keep them clean are among the most important elements of festival logistics.
Events such as Boom in Portugal and Falls Festival in Tasmania, Australia, have switched entirely to compost toilets, and keep the 'humanure' on site, ultimately returning it to the soil as a fertiliser.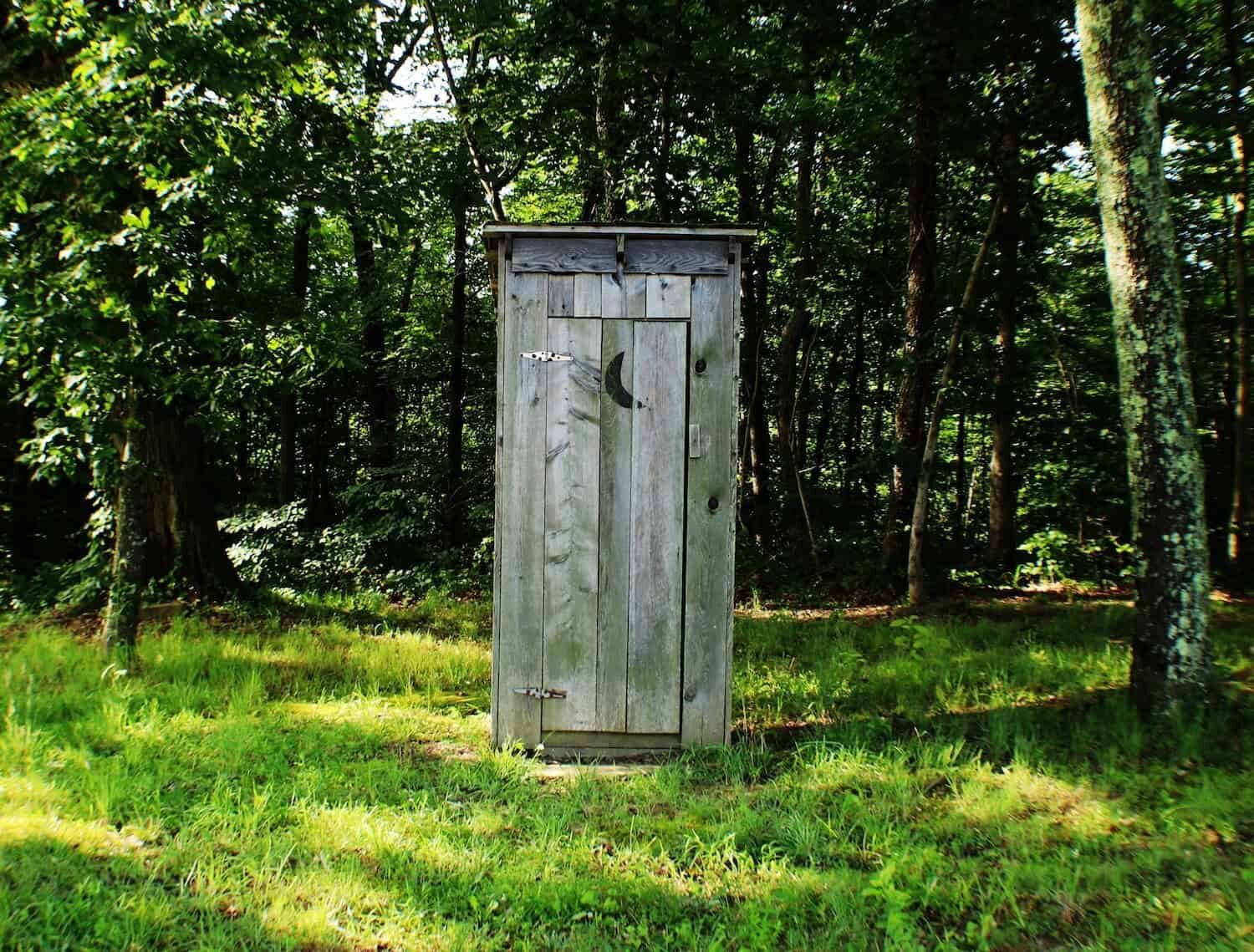 Loowatt has created a flush-toilet system that generates electricity from the waste without the need for water. Waste is sealed in biodegradable bags – airlocked to keep the loos reportedly odour-free – and then processed at specialised anaerobic digesters.
As well as working with festivals such as Wilderness and Port Eliot in Cornwall, Loowatt supplies homes in parts of the world that have poor sanitation; it is currently working in Madagascar.
For the last two years, Paradise City in Belgium has joined forces with Eco Z, whose system mimics natural water purification processes using plants, to clean the grey water from its showers.
"They come with a truck with plants in it, and that clears the water on site so after the festival we can throw the water back on the site," explains green policy manager Pauline Lavagna.
What's next?
Winding down use of the portable toilet in favour of innovative technologies that use no water or chemicals – or going natural with compost toilets and creating fertiliser for the soil.
Transport
Transport remains one of the biggest sustainability challenges for festival organisers – particularly for events in spots that are poorly served by public transport.
This year, Womad was among a number of festivals – along with Boomtown, Shambala and Wilderness – that partnered with cycling company Red Fox Cycling to encourage its visitors to travel to the festival by bike.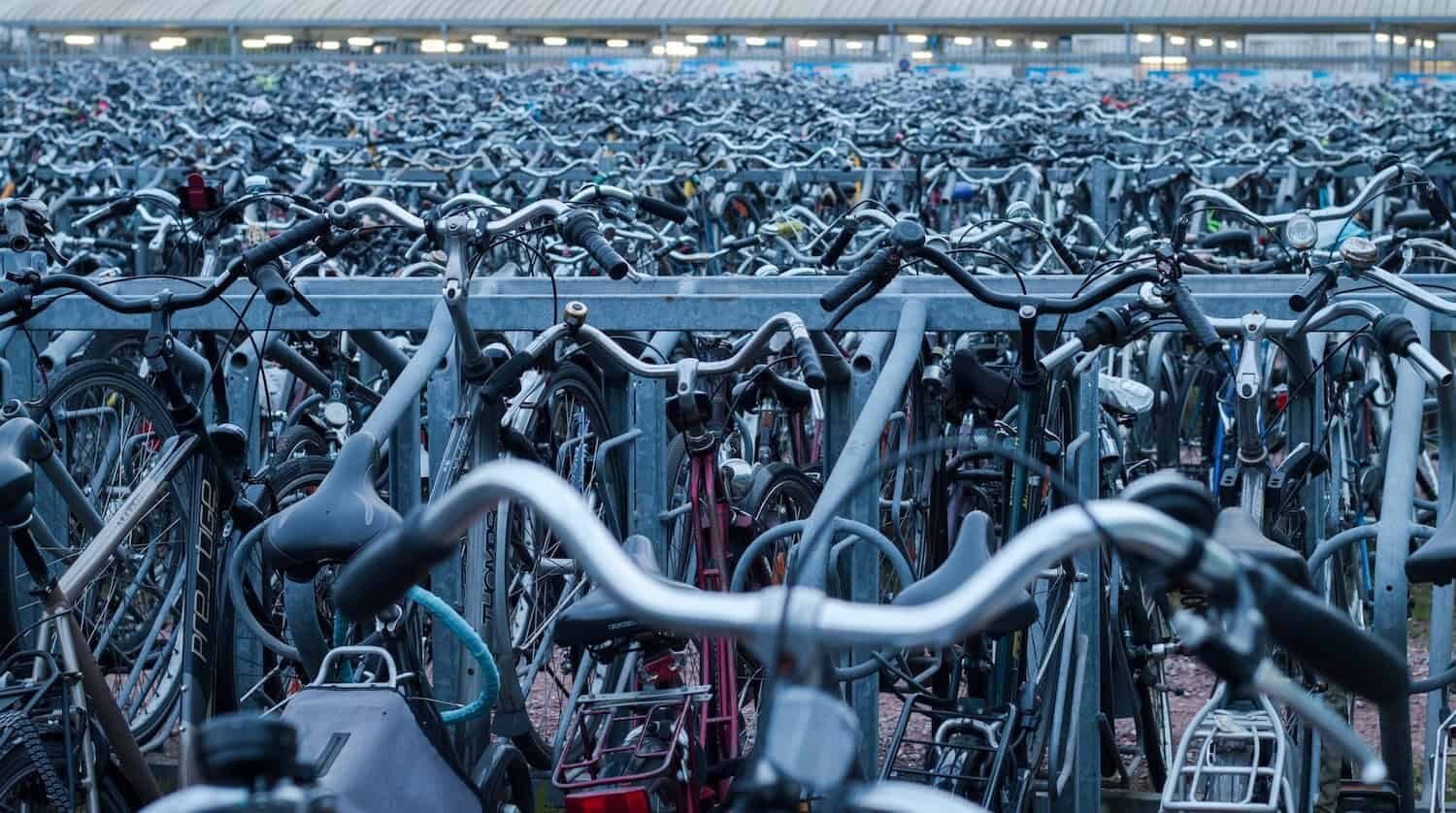 Two-wheeled convoys departed from London and Bristol, taking customers on a guided route to the festival site. "They pick up your bags as well, and then deliver you home at the end of the festival," adds Womad's Gilford. He reckons around 20 people used the service this year – "small, but it was the first time".
What's next?
O'Neill, from A Greener Festival, hopes to see subsidised train travel, making sustainable transport more financially appealing for festival-goers. And as electric vehicles become more mainstream, this should help green festival transport.
Power
As the cost of temporary solar and wind installations has dropped, their presence at UK festivals has jumped: from being at around 1 per cent in 2011 to half of all festivals in 2018. However, those initiatives still contribute comparatively little to the events' overall power consumption and require lots of equipment to be transported in.
Øya has been hooked up to the grid since 2009. "That's probably the single biggest thing we've done – we invested in the infrastructure to connect the festival to the grid and we run by renewable electricity," Møller says.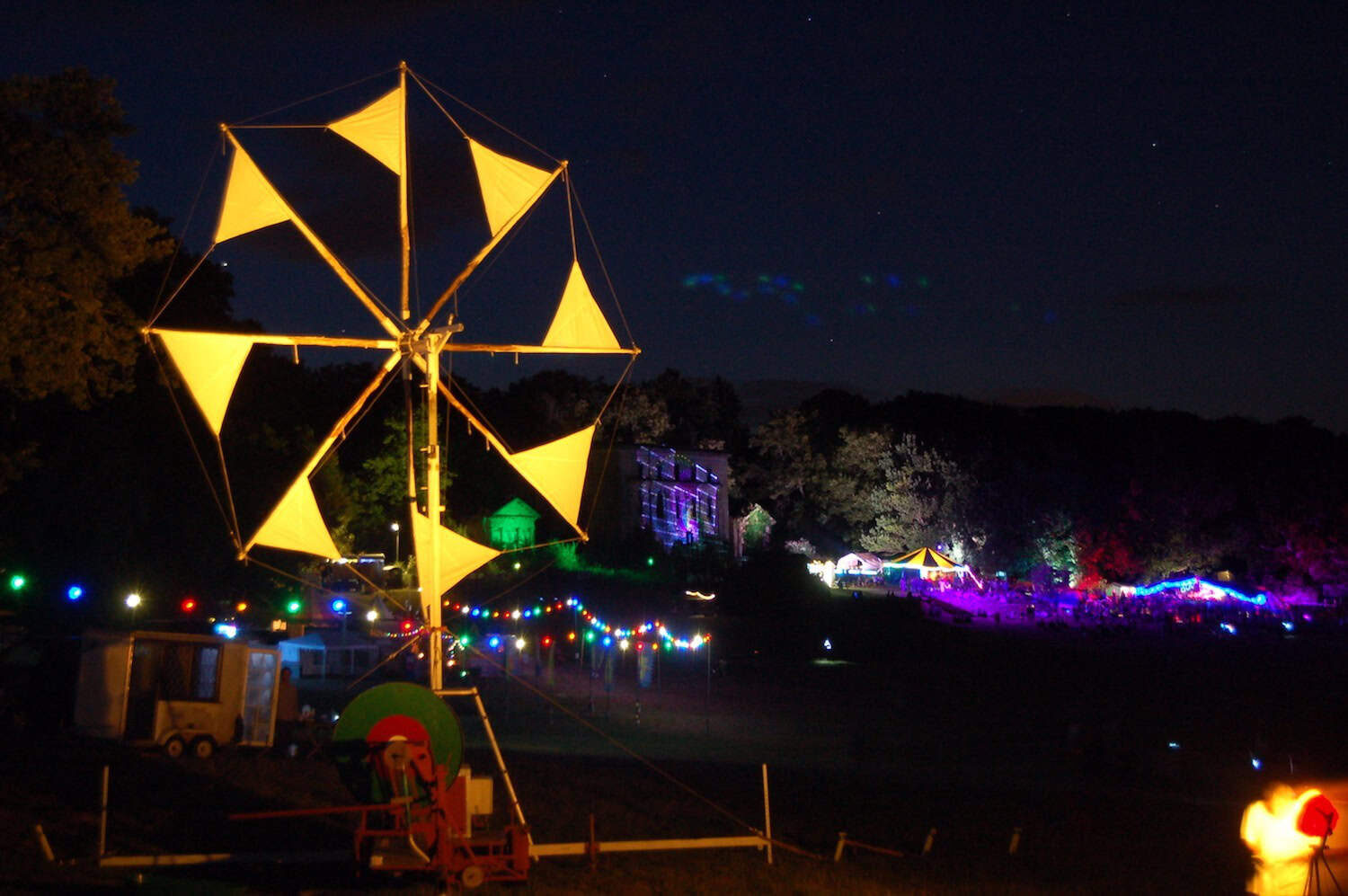 Womad is gearing up to do something similar. After this year running a crowdfunding campaign, which organisers promised to match pound for pound, the team plans to get the campsite hooked up to the grid in time for 2020. "We have a license for the next 12 years for that site, so we know we're staying there for a while," says Gilford. "We'd like to start by powering the campsite and then – as and when we can – push that across the entire festival."
What's next?
"There's also been quite a lot of investment and research into hydrogen fuel cells and their potential application in temporary energy," explains O'Neill. "That's really important, because we need to make sure we're not just replacing one problem with another problem."
Cigarettes
For the last two years, Paradise City has recycled its cigarette butts, working with a Belgian company that collects them from the festival site. They are taken to a facility in France, where they are turned into a plastic-like material and furniture and smaller items like ashtrays or pen pots are created from them.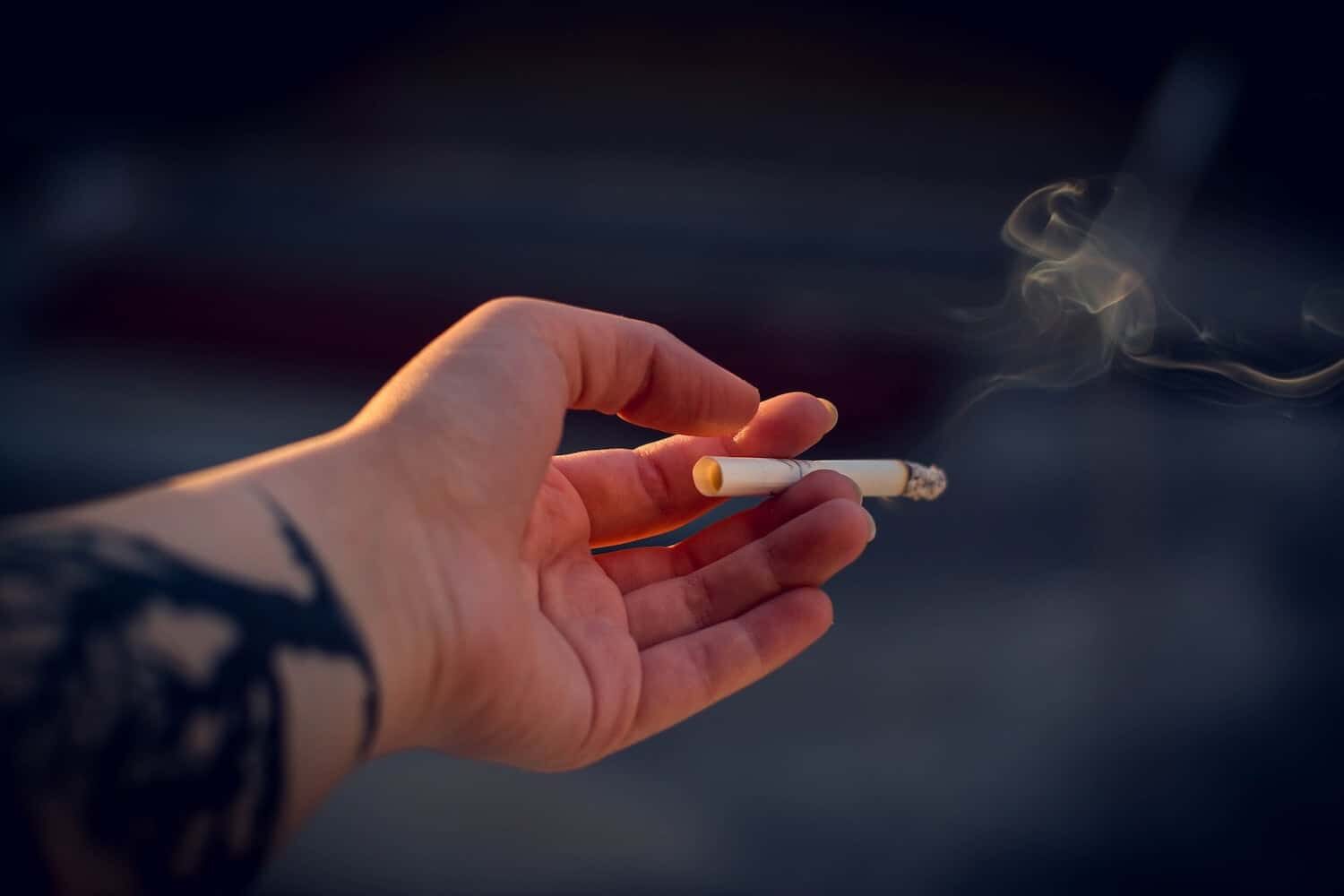 "We have a lot of ashtrays on site – big tubes made out of recycled cardboard tents," explains Lavagna. "We have notices telling visitors that their cigarette butts will be recycled and we distribute pocket ashtrays."
What's next?
As smoking continues to slide in popularity – the proportion of UK adults who smoke went from 19 per cent in 2014 to 14.7 per cent in 2018 – cigarette litter will decline.
Featured image: Boomtown Fair in Hampshire, known for its vibrant costumes, launched several green initiatives in 2019, including a zero-waste campsite, photographed by Scott Salt/Boomtown