Biotime, or biological time, runs at a very different pace and rhythm to human time. Tuning into this benefits the planet, and us, suggests Maddy Harland
A recently published WWF report warns humanity about an irreversible collapse, that the global vertebrate population has declined by 60 per cent since 1970. In just 60 years, we have decimated natural habitats that they depend on: grasslands, forests, waterways and oceans.
Charles Eisenstein speaks about a part of us withering when each species goes extinct and that we need to viscerally become aligned with Life. We are not separate and we are not in a dynamic of human v other, we are deeply interconnected. But how do we find a logical route that makes that interconnection viscerally real and experienced deep in our marrow? This cannot simply be an intellectual conceit.
Permaculture, a framework for creating ecologically harmonious, energy efficient, ethical and productive systems, uses nature as its guide. Permaculture has derived a set of principles to do this and one of its core practices is observation. Before we design and implement anything, we need to make time to observe. A dimension of observation is an understanding and immersion in 'biotime' – biological time.
Biotime runs at a very different pace and rhythm to human clock time. It involves the regular recording of events in the natural world. These can be as varied as the day the first spring bulb opens, the first autumn frost or the sighting of an unusual species of bird or insect in your local habitat. These occurrences can be part of a larger natural rhythm, like the turning of the seasons, or an indicator of slow changes in an ecosystem, like unusual weather patterns or an increase of average temperatures. This helps gardeners, farmers and nature watchers hone their observational skills.
Events can be as varied as the day the first spring bulb opens or the first autumn frost
We can also reflect on our own biological rhythms relating to the waxing and waning of the moon and the seasons and beyond.
The practice of sitting every day in the same place and widening our gaze, refining our listening skills, becoming aware of sound, smells, sights, and the 'feeling' of a place, engages our five senses and expands us into a 360-degree experience. We literally, with our senses, become engaged, expanded and more present.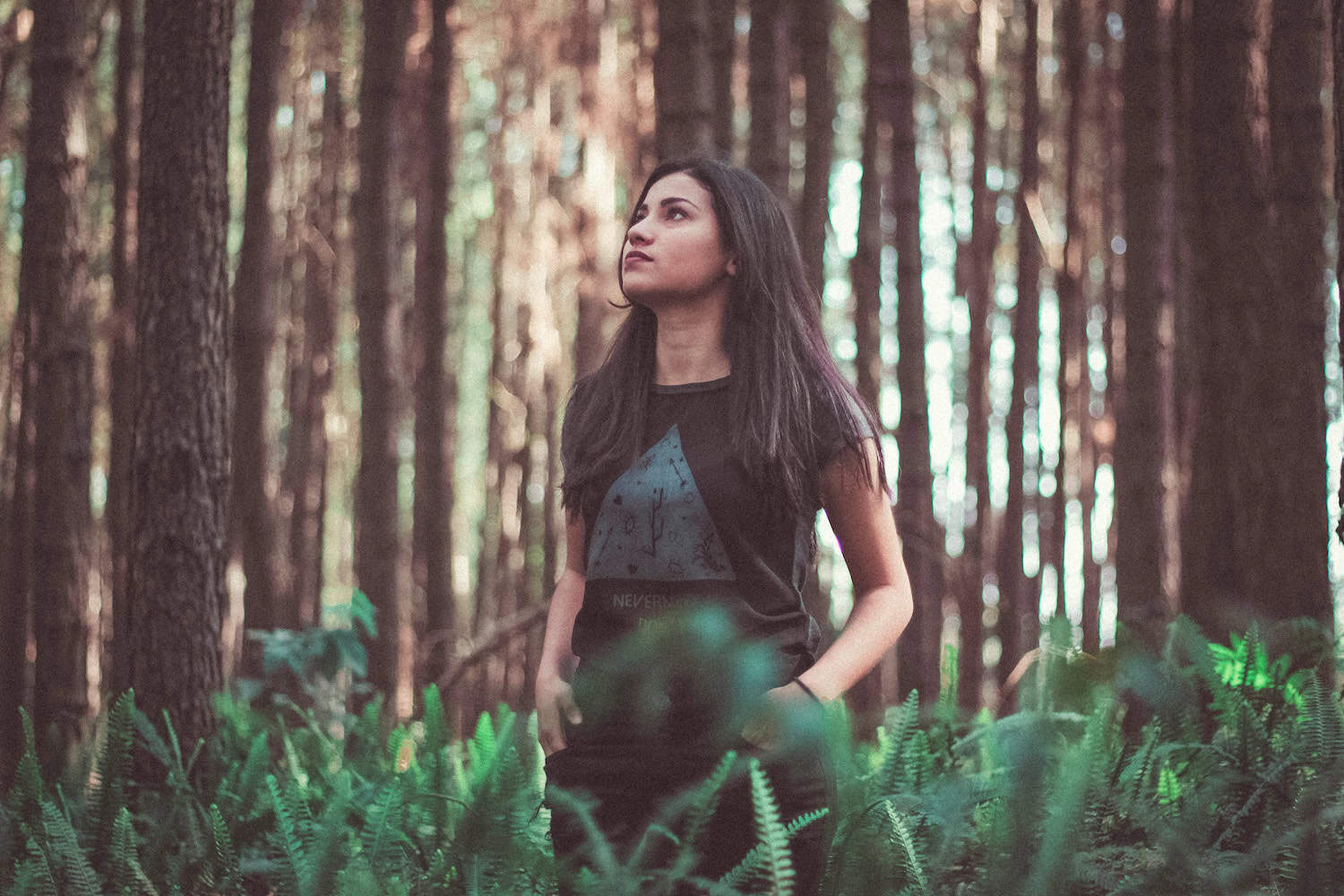 This special place doesn't need to be deep in the countryside. Better that it is on your back doorstep or your local urban park and while doing this can make us good naturalists and ecologists, it also has other effects. There is evidence that exposure to nature can reduce hypertension (abnormally high blood pressure), respiratory tract and cardiovascular illnesses; improve vitality and mood; benefit issues of mental wellbeing such as anxiety; and restore attention capacity and mental fatigue.
Feeling a part of nature has been shown to significantly correlate with life satisfaction, vitality, meaningfulness, happiness, mindfulness, and lower cognitive anxiety. "When a person becomes connected to themself, to other people and to Nature, they become the greatest version of themselves," as Jon Young from the 8 Shields Institute puts it.
The story of the day
After a daily biotime meditation in your regular spot, it is important to 'tell the story of the day'. Start to record your experiences in a biotime 'log'. Like a ship's log, this is not a journal or diary. You can get a robust notebook and make one yourself. Date a half page without a year or weekday, only the numerical day and month. Then fill in the year and beside, write your entry / observation. Year-on-year this enables you to refer back and begin to see emerging patterns in the events around you. It also allows you to identify the unusual phenomena like an early flowering of a plant weeks before it usually blooms or unusual constellations and alignments.
To encourage the keeping of such a log I have also produced a ready made biotime log beautifully illustrated by artist Jane Bottomley to help anyone create a fascinating record of their local environment and its rhythms and mysteries.
Feeling a part of nature has been shown to significantly correlate with life satisfaction, vitality, meaningfulness, happiness and mindfulness
Like Jon Young, I believe that nature connection connects us to ourselves, to others and to the 'more than human world'. It makes us more present, conscious, and alive and so that we become the greatest version of ourselves. It is a way of personal empowerment and engagement. Never has there been a time when we need more engaged, empowered and present people.
We are alive at a time of mass destruction and the disempowerment of 'mass distraction'. Now is the time for us to turn the tide and focus. Keeping a log, developing a core routine of daily connections, and developing our capacity to engage in positive social and ecological change is vital but it must start with us. It must start from a place of appreciation and respect for what is being lost. Let us all become biotime activists.
Maddy Harland is the editor and co-founder of Permaculture Magazine. She is the author of Fertile Edges – regenerating land, culture and hope – and The Biotime Log. In July 2019, she will facilitate a course called Peace, Empowerment and Cultural Emergence, with Jon Young and Looby Macnamara
Featured image: Viktor Vasicsek