A tree-planting project is inviting people to gift a tree this Mother's Day, which will be planted by farmers in the global south. As well as addressing climate change, tree planting projects can also help empower women farmers
It's the Mother's Day gift that keeps on giving. A tree absorbs carbon dioxide, boosts biodiversity and provides farmers in developing countries – many of whom are women – with an additional revenue source.
Treedom, the organisation behind the idea, funds tree-planting projects in places where farmers are already feeling the effects of climate change. It works like this: individuals or companies looking for a purposeful gift, such as a Mother's Day present, can "adopt" a tree from around £13, which helps pay farmers to grow, plant and maintain the tree. Saplings are planted on co-operative farms, many of them run by women, and around half are fruit trees.
"The farmers have better food security and can sell the fruit at the local market to earn an extra income," says Federico Garcea, co-founder and CEO of Treedom.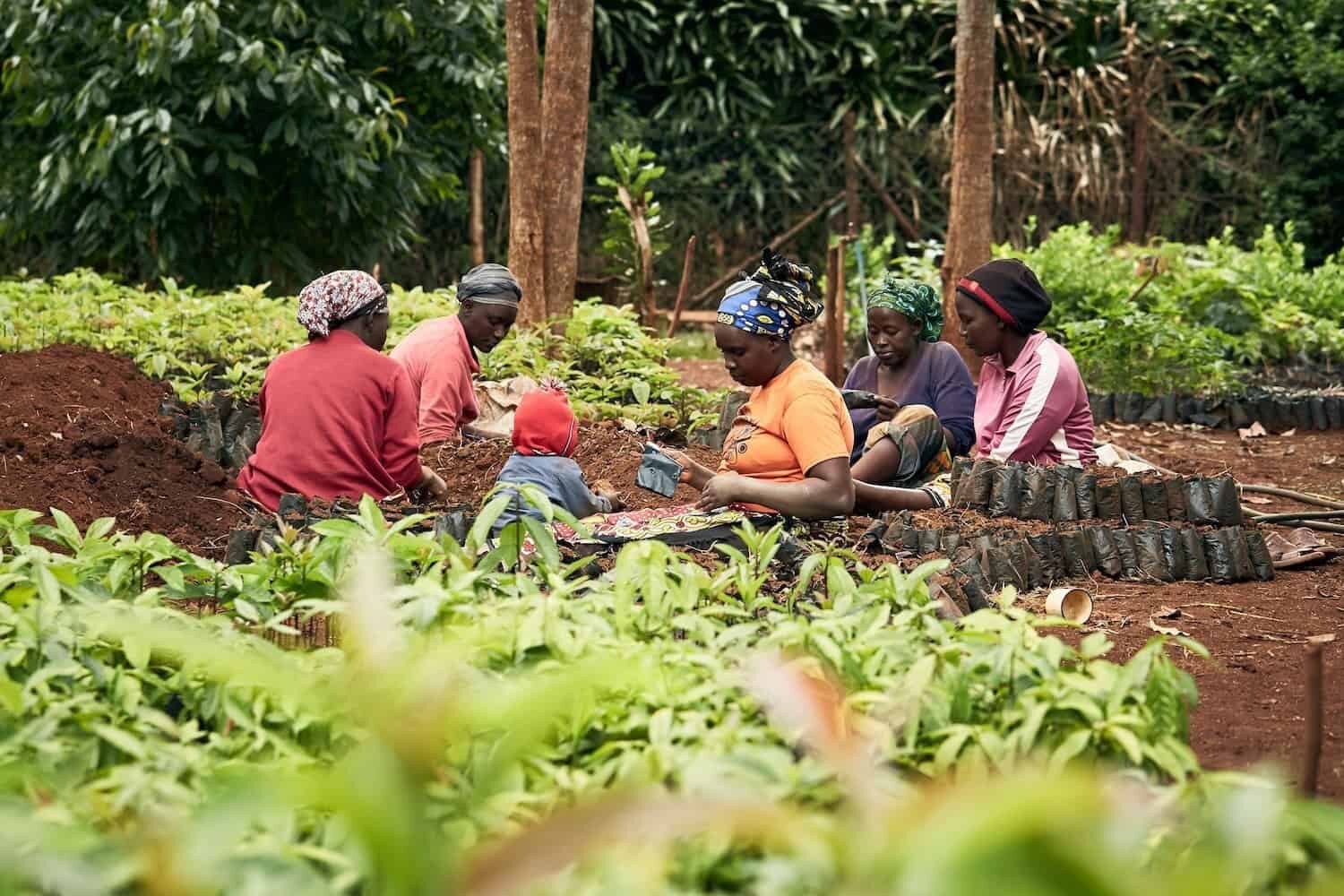 Garcea claims some female farmers can earn upwards of €3,000 (£2,700) extra per year selling fruit thanks to projects funded by Treedom, which has planted 1.1 million trees on farms in Africa, Asia and Central and South America. The organisation often works with NGOs that are local to where the trees are planted, and it has a particular focus on helping female farmers.
The majority of economically-active women in the developing world work in agriculture, but they face many gender-specific barriers, not least a lack of access to finance, education and land. According a 2011 report by the United Nations' Food and Agriculture Organization (UNFAO), these barriers mean yields on women-run farms are as much as 30% lower than on farms run by men.
"Women farmers typically achieve lower yields than men, not because they are less skilled, but because they operate smaller farms and use fewer inputs like fertilizers, improved seeds and tools," explains Terri Raney, editor of the report.
Female farmers are also impacted more by climate change; according to the UN, around 80% of people displaced by global warming are women.
Supporting women in agriculture
Treedom is launching their Mother's Day campaign to encourage people to eschew the commercialisation of Mother's Day by gifting a tree instead, while also raising awareness about the challenges facing female agriculture workers.
"Mothers are really active in our projects; they take care of the nurseries, collect seeds, distribute planting and harvest the trees," explains Garcea. "Planting a tree is a vote for a mother to give a future to her children, so this is why we think planting a tree really fits with the idea of Mother's Day."
Garcea says it takes three to four years for trees to start yielding fruit, during which time Treedom offers famers agroforestry training and pays them to maintain and monitor the trees.
"The agroforestry trainings from Treedom have been the key to the success of my farming journey," says Marisera Obino, a farmer from Kenya. "I have benefited a lot from the sales of fruits like avocado and guavas. Also, my portion of land is more sustainable than before I joined Treedom."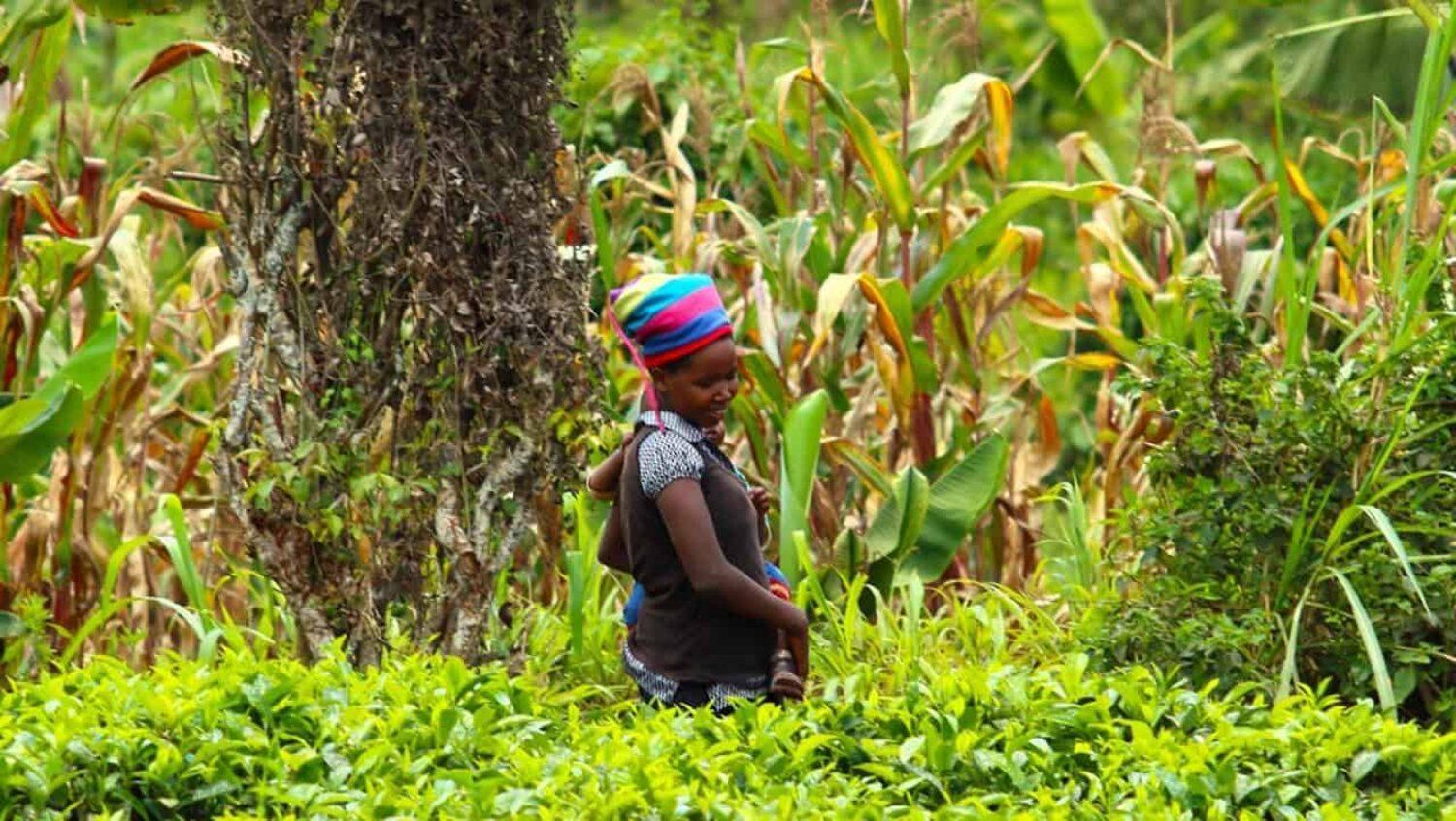 Every sapling planted by Treedom is photographed and visible on the organisation's website. "Transparency is important to us," says Garcea. "Each tree is photographed and has an ID number, and people receive updates about the environmental and social impact that their tree is having."
The idea behind Treedom came to Garcea while he was working in Cameroon on a project to bring electricity to remote villages. "I realised farmers were being paid to cut trees down," he says. "And I thought 'well I'm going to pay them to plant trees instead'."
According to Garcea's calculations, the 1.1 million trees his organisation has helped plant so far have absorbed around 340,000 tonnes of carbon dioxide. As well as helping fight climate change, Treedom's projects also address local ecological challenges such as desertification and coastal erosion.
"In Senegal, we worked with a village that is very close to the sea so we planted mangrove trees to try to stop the water and to save the village," says Garcea. "Depending on the place where we work, we try to face local environmental issues."
Ultimately, says Garcea, adopting a tree this Mother's Day is much more than simply gifting a purposeful present to mum. "It's also a gift to Mother Earth," he says.
Images: Treedom