We meet one of the co-founders of a social enterprise that matches businesswomen mentors with refugee and asylum-seeking women in London
Daisy Jacobs is co-founder of Routes social enterprise. It pairs early to mid-career women in London with refugee and asylum-seeking women, for a four-month mentoring programme.
Routes matches pairs of women based on their location, skill sets as well as their personal and professional interests and trains its mentors in communication and listening skills, leadership and coaching techniques.
On its last programme, mentors supported their mentees to launch their own catering businesses, apply to university, exhibit their paintings at a public event, improve digital skills and get work experience.
Routes is accepting applications for a new cohort of London-based mentors until 1 April. We met Jacobs to find out more
Why did you feel compelled to set up Routes?
We founded Routes in 2017 as a direct response to the barriers that women who are refugees or asylum seekers face when trying to access support in the UK. From attending English classes to applying to college, completing work experience to making friends, there are numerous gender-related barriers that women seeking safety face that are simply not addressed by current services. This leaves many women isolated, with low levels of English and poorer mental health than their male counterparts.
At the same time, only 22 per cent of senior roles in UK businesses are currently held by women and 14 per cent more men than women enter middle management for the first time five years after graduating. Mentoring is a proven way of developing purposeful leadership and communication skills, giving women the tools and confidence to start closing this gap.
We pair women in business with women seeking safety in the UK to address both of these problems, developing strong female leaders whilst creating real impact in the lives of refugee and asylum-seeking women.
Mentoring is a proven way of developing purposeful leadership and communication skills
How do you find the mentors and the refugee and asylum-seeking women?
Our mentors come to us from a range of channels, from social media to word-of-mouth and women's networks. Most mentors are funded by their employers, who see this as valuable, personal-development training, especially those who are conscious of levelling out the playing field for women.
Our mentees come to us through referrals from amazing organisations that support refugees and asylum seekers in London, including Women for Refugee Women, Breaking Barriers, the British Red Cross and more. Some mentees do self-refer. We then meet all of our mentees to find out what they want to get from their mentoring journey.
What makes a good mentor? 
The special thing about becoming a mentor with Routes is that pretty much anyone can be a great mentor, by virtue of the fact that you already live in London, have a good level of English and have some connections or networks in the city. Other qualities such as compassion, patience, openness and being a great listener are all things that are incredibly important to a good mentoring relationship, but are all things that we cover in the training, and support mentors to develop over the course of their journeys.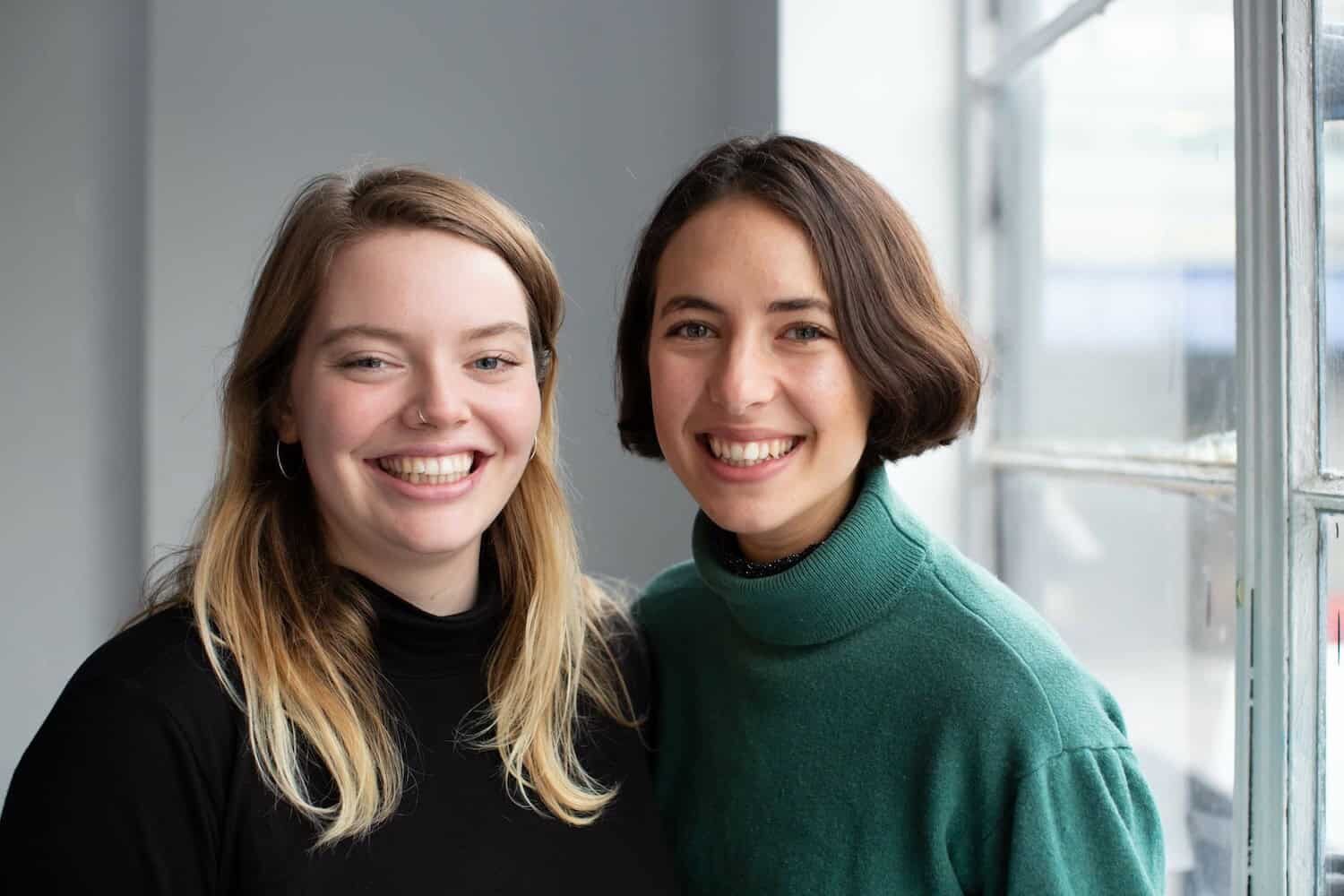 Are you looking for women in any particular fields of work to apply? What is the commitment?
We try to create cohorts that are as diverse and varied as possible, in order to reflect the interests and goals of our mentees. We accept mentors from the private, public and third sectors, with a range of skill sets and personalities.
The commitment is 24 hours in total: 14 hours of training across one full day and two evenings, followed by 10 hours of mentoring across 15 weeks. Mentoring meetings generally happen outside of work hours (lunch breaks, evenings or weekends) and expenses are provided by Routes.
What are you most proud of achieving so far?
We're incredibly proud of building something that successfully combats two things we feel passionately about: the hostile situation for asylum seekers in the UK and the representation of women in leadership, while fostering real, tangible relationships. One of the big things we want to achieve with this programme is to create a more connected, compassionate society and our pilot programme last year began to make this happen.
Pretty much anyone can be a great mentor
What has Routes' impact been so far?
We worked with 13 mentors and 13 mentees on our pilot programme in 2018. All of our mentees were also invited to attend weekly confidence and community-building theatre workshops at the Young Vic theatre for the duration of the programme. All – 100 per cent – of mentees said they found the programme very helpful or helpful and all mentors said their leadership skills improved including, relationship management and managing others, self-confidence, patience, compassion and goal setting. All mentors said their communication skills improved including, active listening and interpersonal skills, and all said that their knowledge of the asylum system has improved.
"Routes was an eye-opening experience for me," said Doniya, a mentor from the Greater London Authority. "While I understood the plights of asylum seekers and refugees in the UK, I never fully grasped the daily barriers they face. Ten weeks with my mentee taught me a lot about the political environment we live in, situations women face across the world, and the bureaucracy surrounding immigration. However, it also taught me about finding joy in little things, the importance of friends wherever you are in the world, and the healing properties of music and laughter."
What have mentees said about the programme?
"She helped to take away sadness that I was going through at that moment, helped me to get a laptop that I can use at college for my assignments and for English improvement, and took me to visit places that I had never seen. She always in a smiling mood to me." – Huri, an asylum seeker from Guinea, currently studying at college
"It was a very helpful experience, I will not forget in my life. My mentor is an amazing person very loving and kind. I love her like my sister." – Sarah, an asylum seeker from Nigeria