In 2016, the UK government launched the IF Isa. By allowing peer-to-peer investments to be held tax-free, ordinary people can save in a way that aligns with their personal values and supports positive social or environmental projects. Three years on, what has the impact been?
Saving money has traditionally been as interesting as watching paint dry – and over the last decade of low interest rates, about as rewarding.
But the market has opened up in recent years to provide some more attractive alternatives, both in terms of new sectors, such as investments that are targeted towards environmentally or socially beneficial projects, and new ways of investing, such as through the mechanism of crowdfunding and peer-to-peer (P2P) lending.
At first, these new forms of investment were seen as highly risky and something for experienced investors only. They edged into the mainstream in 2016, when the government introduced the Innovative Finance Individual Savings Account (IF Isa), which allowed people to invest via crowdfunding or P2P platforms within the tax-free account.
One of the first firms to offer an IF Isa was online ethical investment platform Abundance, which invests in environmental and social projects. "We have raised about £87m across 37 investments and we have seen about 50 per cent of our investors putting their money into projects via IF Isas," says Bruce Davis, co-founder and joint managing director.
To date, the vast majority (some £80m) of Abundance's investments have been in green energy projects, with £4m going into social housing. As well as wind and solar projects, its investments have included a company that produces biofuel from waste cooking oil and a business that diverts household waste from landfill and incineration, generating low-carbon power, alongside tidal energy, energy storage and biomass products.
Abundance has raised about £87m across 37 projects, which it has invested in environmental and social projects
Davis points out that you should not put all of your money into P2P lending and crowdfunding. "When people sign up to invest, they are reminded that this is an investment where their capital is at risk, so they should not invest more than 10 per cent of their net available assets. Most of our investors say this is something to go alongside lower-risk investments. You should aim to hold the product for the life of the investment, although you aren't locked in, as it is possible to trade. And returns are not guaranteed. If we're offering a six to 10 per cent return, it's because your capital is at risk."
But the IF Isa and Abundance's investments do offer returns in a world where there are very few other opportunities to earn a return on your investments. "People have relatively little choice at the moment," says Davis. "Cash is earning effectively zero because interest rates are so low, and if your money is in stocks and shares, there are significant risks but many of them are due to the volatility of the political situation. That means that, even if you pick the right companies to invest in, any returns can be wiped out by decisions made in Westminster or the White House."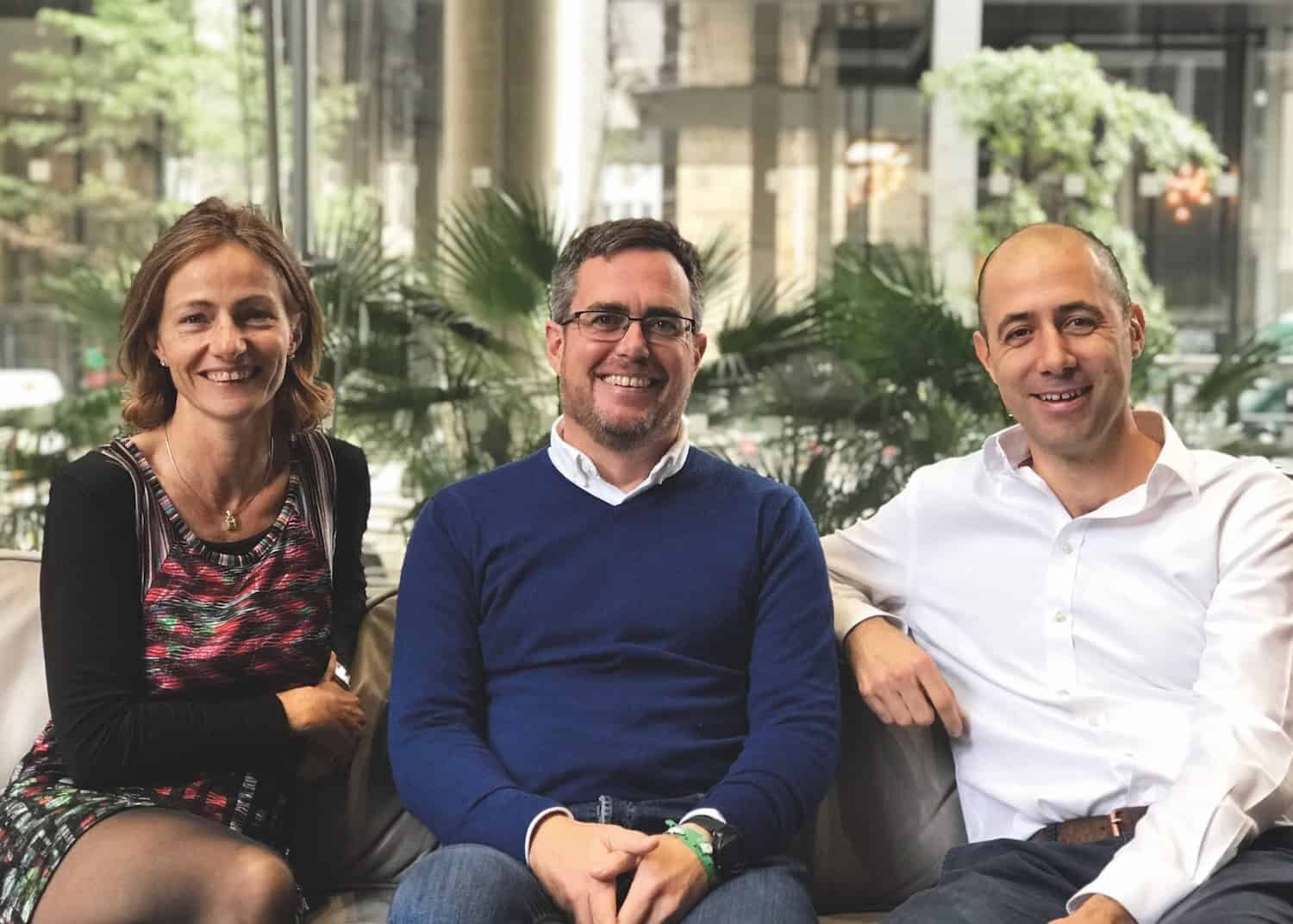 Investing in Abundance's IF Isa means you are avoiding some geopolitical risks; rather, it is about a specific project, which helps people feel in control of their investments.
"People are more comfortable investing in individual projects – we feel comfortable buying a house, but we're not so sure about investing in a property fund," Davis says.
Abundance offers a new type of ethical investing, he adds. "Before, ethical investing was all about avoiding negative impacts. Now it's about making a positive impact. Within our IF Isa, you can back green energy, companies making the transition from high- to low-carbon, or social housing, and we hope to fund other forms of social infrastructure such as health or education in the future.
"Our original vision was to democratise finance, so we made our minimum investment just £5. We allow individuals to make their own decisions about what to invest in, rather than leaving it to the experts to put your money into a fund for you."
Abundance is tapping into a rich seam of available resources. People want to invest in projects that are sustainable – one in every four dollars invested in the US is now based on environmental, social and governance strategies, according to a report in the Harvard Business Review, while Investment Week reports that "more than $23tn [£17.4tn] is invested in strategies that incorporate some type of sustainable investment approach, equating to 26 per cent of professionally managed assets".
Before, ethical investing was all about avoiding negative impacts. Now it's about making a positive impact
In addition to offering superior returns, Abundance's investments have much lower fees than traditional investments. "Fees have a big impact on returns over the long term and people underestimate that," notes Davis. "We don't charge customers to invest via our Isa."
What really attracts customers, though, is the type of projects that Abundance funds. "We have two types of customer – the first group are committed to using their money for sustainable outcomes and are particularly keen to back wind and solar projects with their clear green credentials.
"The bigger group – about 8 million people in the UK with about £100bn in invested assets – are 'altruistic' investors. They care about the world around them. They are not committed greens but they care about climate change and they want to do a range of positive things with their money, from green investments to circular economy to social housing – addressing issues that they think need fixing. It's important to make a choice."
There are benefits for the projects that Abundance backs as well. "We finance projects in the £1m-£7m bracket, an area where there are relatively few funders. It's not big enough for the banks, but they're no longer startups either. There's a funding gap we are helping to address."
The IF Isa has had a successful start, but it will really take off in 2019, Davis predicts. "This year, we will see numbers go up quite a bit. People are starting to recognise that the investments we offer are beneficial for small investors. They want more control of their money and they want to invest in line with their values."
Illustration: Give Up Art