We list some of our favourite projects, charities and textile experts stitching together antidotes to wasteful fast fashion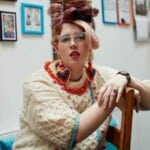 Moral fibre: Katie Jones
Needle-ss to say when it's chilly out, knitwear is in. Katie Jones has sewn up our heartstrings by transforming designer offcuts and seconds into bright garments. Each takes up to 100 hours to make: a counterpoint to excessive consumerism and waste.
Old seams new: Traid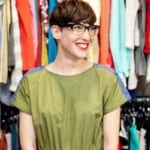 We love the style of charity Traid, especially its Traidremade label which new includes reworked denim fit for Top of the Pops 1983. Traid collects unwanted garments – 11,000 each week – to line the racks of its 11 shops. Proceeds fund projects to improve the textile industry around the world.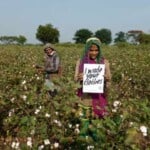 Exploitation wears thin: Fashion Revolution Week
Get involved in asking brands #whomademyclothes? when the hashtag returns to social media catwalks in April. Folks from more than 92 countries took part last year, urging labels to improve clothes sourcing and accountability. "We want clothes that we're proud to wear," say organisers.
From good stock: Brothers We Stand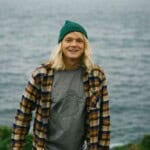 It ain't easy finding a well stocked ethical online clothes retailer, especially for men, but Brothers We Stand makes the cut. It stocks labels including organic cotton items from Rapanui, made using wind power on the Isle of Wight. Each piece's social and environmental impact is listed.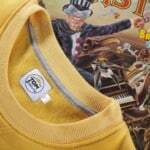 30 year stitch: Tim Cridland
As well as chinos in every colour of the rainbow, designer Tom Cridland proposes an antidote to wasteful fast fashion. His 30 Year Sweatshirt is designer to last for – yup – 30 years. One expert deemed it "a campaign against planned obsolescence in fashion."

Photo credits: Main image 'Fashion Revolution Week' Stephanie Sian Smith; 'Traid volunteer' Kit Oakes/Traid; 'Cotton farmers' ZRCL; 'Rapanui' Rapanui Clothing; '30 Year Sweatshirt' – Tom Cridland/Frasershot
---
Media shapes society
Media has a powerful influence on our world. We believe excessive negativity in the press is destructive for society, so instead we are working to create a more constructive and compassionate media. To do this, we urgently need your support.
---