Jessi Baker, founder of blockchain technology platform Provenance, envisions a future where all physical products have digital histories, allowing people to trace and verify products' origins, attributes and ownership. Is it time for a new dawn of transparency in retail?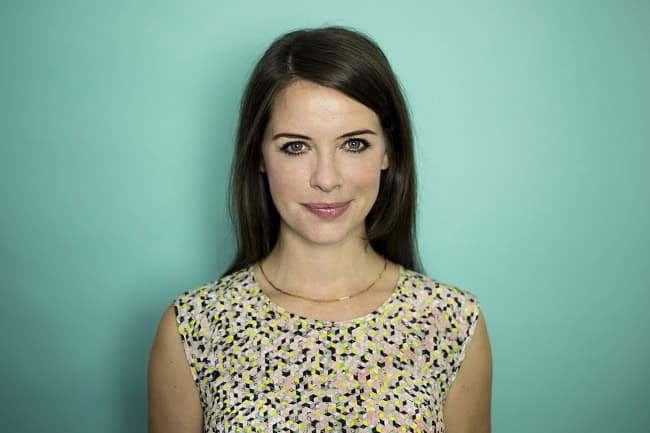 It was when Jessi Baker (pictured above) was studying for her PhD in computer science that she realised her passion project was becoming too important to ignore. She put her PhD on hold and, armed with zeal for digital disruption, focused her attention full time on Provenance.
The software platform is a means to help people find out where products are sourced from, and how ethically and sustainably. It is designed to improve the transparency of supply chains and, at the same time, promote brands that commit to ethical sourcing, fair working conditions, quality and sustainability.
At the heart of Provenance is blockchain technology, which is best known for powering the paperless, bankless and stateless currency Bitcoin. Blockchain is a means of recording and storing enormous amounts of transactional data. The data, which is unique and cannot be tampered with, can include contracts, receipts, and supplier spreadsheets. Provenance data can be linked to any physical product, from coffee beans to fish, through labelling, smart tags and embeds for websites or apps.
We want to reinforce the good and get the good to spread quickly
"Provenance encourages brands to volunteer data about their supply chain," explains Baker. "We ask them to prove that data, track it, and they must provide links back to proven materials. That way, we can verify an ethical provenance. We're not a WikiLeaks-style organisation, digging for the bad. We want to showcase the businesses that are really trying to be ethical."
In 2016 Provenance completed a six-month trial tracking tuna fish caught ethically in Indonesia. Fishermen sent text messages detailing their catches that were added to the Provenance blockchain, effectively attaching a digital 'token' to the fish as it passes through the supply chain.
The Co-op supermarket then carried out a trial of including products on the Provenance system, and the team now works with more than 200 brands. Among these is Archie Rose Distilling, based in Sydney, Australia. The company was already keen to take its customers behind the scenes: its distillery is custom designed to show their production process 'from grain to glass'.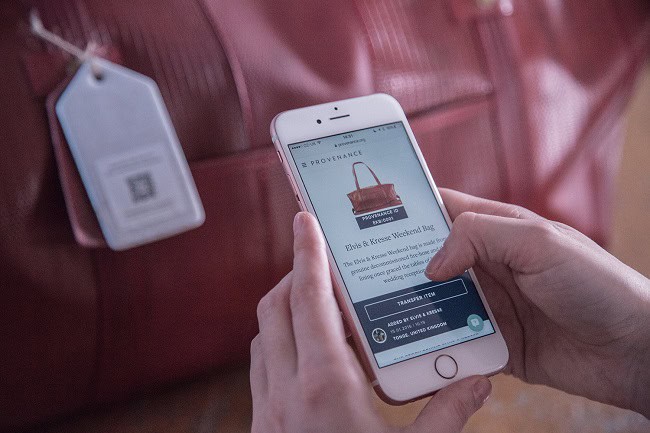 "Authenticity is so important, especially in our industry," notes Dave Withers, master distiller at Archie Rose. "Having a link to the provenance of our produce is important, especially as consumers are starting to lose track of where raw materials come from."
Technical barriers when it comes to blockchain are no longer as prohibitive as they once were. Crucially, smartphone usage across the world has boomed. In Africa alone, operators report the number of smartphone connections across the continent almost doubling between 2014-16, reaching 226m. In 2015, the International Telecommunication Union estimated about 3.2bn people – almost half of the world's population – would be online by the end of that year.
The Provenance framework does not only benefit the customer. Brands that can prove that their supply chains stack up nicely could be able to charge more for their product. Transparency could become a competitive advantage.
Amid a shift in people's perception of value, authenticity is the real currency today, suggests Scott Ewings, managing director of London-based product development studio Big Radical. "There are many business sectors where provenance is important; food and drink certainly – the horsemeat scandal of 2013 is an extreme example."
We're not a WikiLeaks-style organisation, digging for the bad. We want to showcase the businesses that are really trying to be ethical
Could we soon see brands being ostracised for failing to adopt transparent supply chains? "There is much evidence to suggest that the incoming generation is one led far more by ethics and brands with purpose. 'Fakery' is easy to spot, and then destroy, via social media," says Ewings.
Provenance, which is based in the UK, now employs 10 staff in four countries and Baker is enthusiastic about meeting the challenges ahead. She notes that less than one per cent of all brands are ethically certified. "We have an opportunity to help change that. We want to help prove the great work that people are doing."
Above all, Baker and her Provenance colleagues want to nurture companies that are doing things well rather than criticising those who are not. "We want to reinforce the good and get the good to spread quickly."
---
Care about how the media influences our world?
We believe that excessive negativity in the press is destructive for society, so we're working to create a more constructive and compassionate media. But to do that, we need your support. Please help us to change the news for good.