The 2017 European Social Innovation Competition aims to reward startups from across Europe that are working to make the digital economy accessible to all
Tech innovators that focus on opening up opportunities for disadvantaged groups in Europe's increasingly digitalised economy are competing to win the 2017 European Social Innovation Competition.
Ten finalists were announced yesterday, 21 September, in the European Commission's annual competition which has run since 2012. Judges compiled the shortlist after receiving almost 800 entries from more than 40 countries across the continent.
The theme for this year's competition is 'equality rebooted', which comes in response to the rapid economic changes that digital technology is having on Europe's labour market, such as automation and the increasing need for digital skills.
---
Our world is beautiful.
---
Judges sought pitches from 'tech-for-good' startup companies who seek to enable low-wage and low-skilled workers, people with disabilities and those from disadvantaged backgrounds, to take advantage of the opportunities offered by technological change.
Anna Sienicka, vice president of changemaker tech-support organisation Techsoup Europe and a member of the competition's jury, said: "All 10 finalists are fantastic examples of the types of tools, services and models that enable people, regardless of their specific context and environment, to seize the opportunities of the digital revolution. They prove that social innovation will help to make our world more equal and fit for the future."
The projects prove that social innovation will help to make our world more equal and fit for the future
The finalists' pitches will now be considered by judges for one of three €50,000 (£44,000) prizes, with the aim of helping the most innovative ideas get off the ground. Winners will be announced at an awards ceremony in Brussels on 26 October.
"I hope these projects will inspire others to put their own ideas into action, and also catalyse new ways of addressing inequality for governments and communities throughout Europe," said Sienicka.

The 10 finalists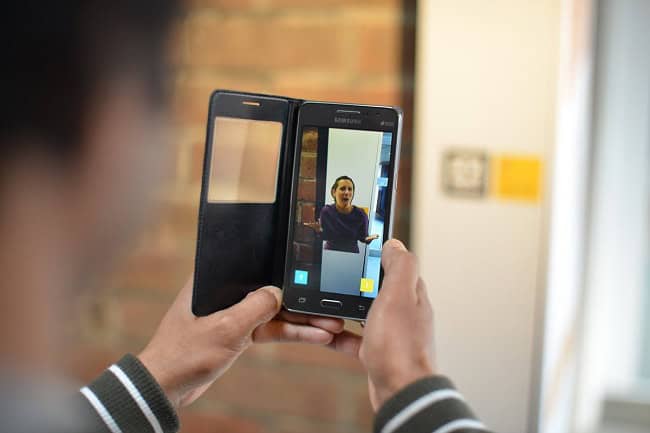 Signly is an app which uses augmented reality to display pre-recorded sign language videos, enabling access to written content for deaf users.
2. Basic Income Currency, Bulgaria
A social financial system where inflation is transformed into basic income using a blockchain-based 'cryptocurrency'.
Buildx aims to democratise housing production by using digital open source design and distribution to make it simple for individuals, communities and local businesses to design and build affordable buildings for themselves.
A grassroots platform to enable co-operatives to enter markets previously cornered by multinational digital platforms. Using 'crowdaction' co-operatives can set up assurance contracts – promises for action once a critical mass is reached – in which users organise a coordinated platform shift away from dominant multinationals.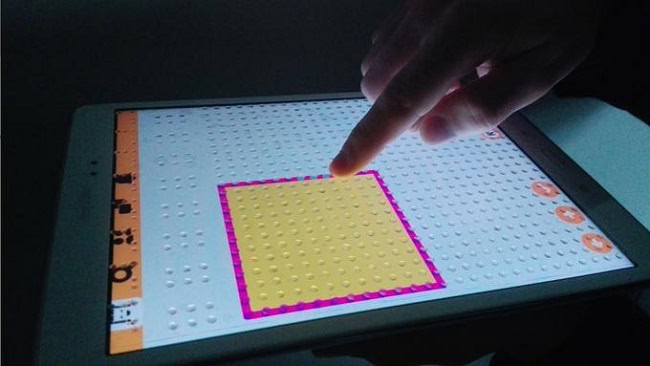 Feelif is a multimedia tool for blind and visually impaired people which enables them to feel shapes on digital devices. Using vibrations and speech, Feelif signals to a blind person what is beneath their finger using a specially designed grid on top of touchscreens of standard smartphones or tablets.
An interactive e-learning platform for people with motor impairments that enables at-home rehab therapy through learning while watching how-to videos.
An online tool that helps people with disabilities apply for jobs. The tool includes the creation of covering letters, communications during the process and technical support.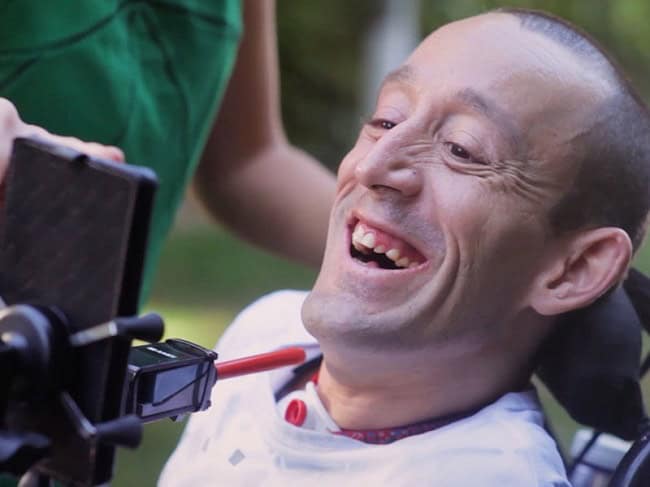 Mouse4all empowers people with motor disabilities by allowing them to use all the apps in their Android device without touching the screen. A range of alternative input devices are used including switches, adapted mice, trackballs and joysticks.
SEED is a peer-to-peer learning platform that uses blockchain technology to compensate the true value of knowledge and skills provided by educators. 'Smart contracts' are signed which allow learners to get education that is free at the point of access, and then compensate educators in the future according to a percentage of their students' incomes.
10. Worker-owned Apps for Cleaners, UK
A worker-owned app designed to empower cleaners to co-operate, flexibly organise their work, earn higher wages and share profits.
---
Tired of divisive, scaremongering media?
---