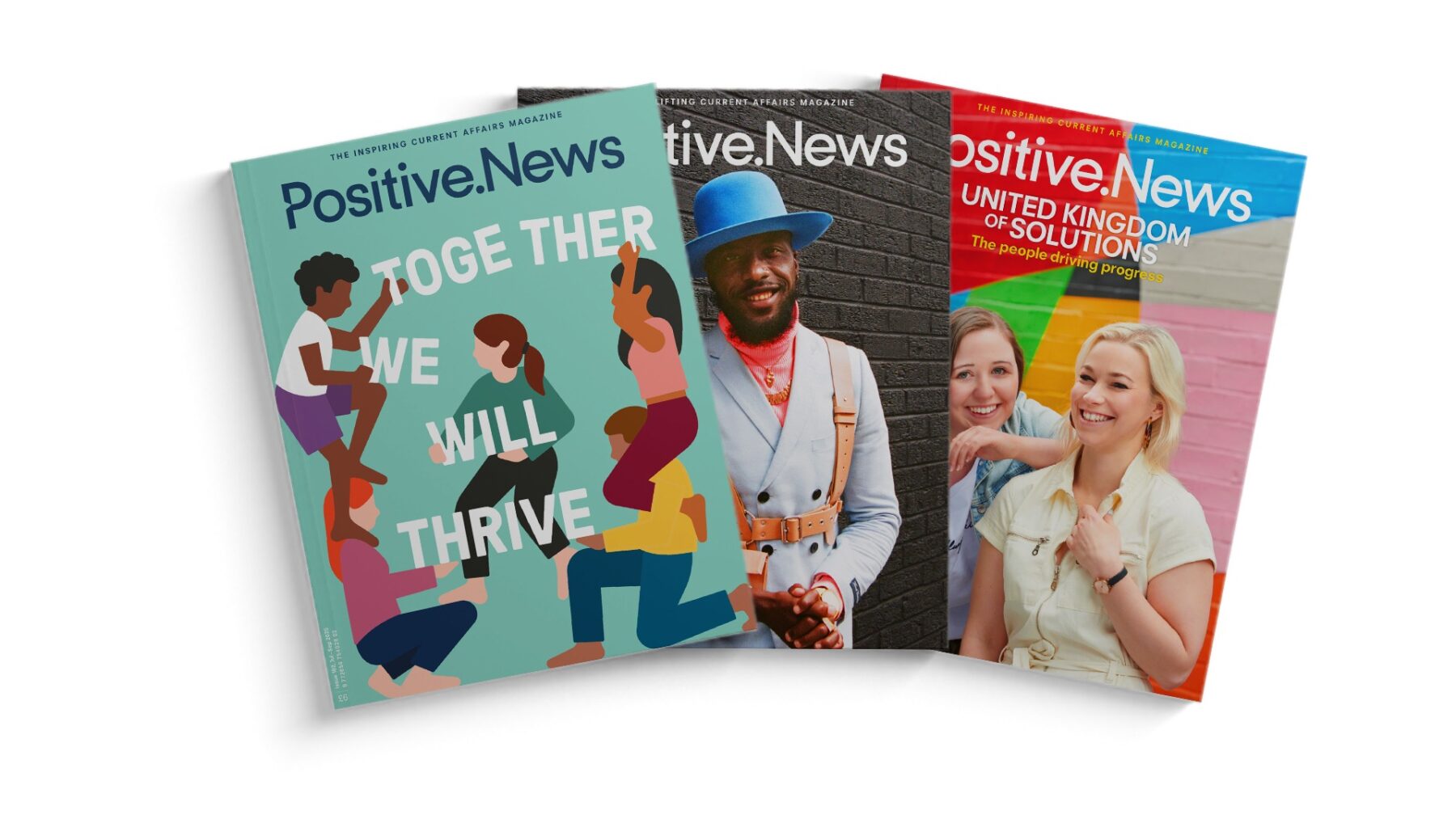 Helping you to stay positive
Sixty per cent of Brits are finding it harder to stay positive right now, according to research by Ipsos Mori. We want to help. That's why we've decided to offer a free copy of Positive News magazine to everyone who needs it.
Take some time for self-care or show care towards someone else, with a free magazine while stocks last – only pay postage. To get your free copy, simply use the code STAYPOSITIVE when purchasing from the Positive News magazine shop.
Issues available to help you stay positive: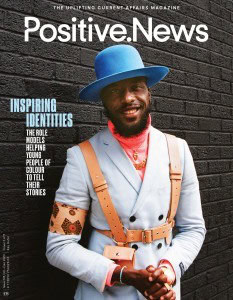 Positive News #103, Oct-Dec 2020
Inspiring identities
For children of colour, learning to navigate a predominantly white world begins early. In this issue, we meet the role models who are showing young people of colour the power of self-expression – helping them to explore their heritage, give voice to their identity and tell their own story
Other features include: Professional footballers using their platform for good • Meet the UK's 'newt counters' • Indigenous wisdom tackling wildfires in Australia • The woman who uses nature to help solve crimes • Sophie Grace Chappell on bringing kindness to the conversation about trans rights
Get this magazine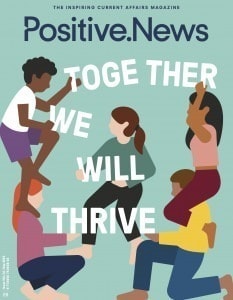 Positive News #102, Jul-Sep 2020
Together, we will thrive
After Covid-19, we face a new normal. But that doesn't have to mean worse. From greener economies to united communities and welfare that works, this issue uncovers the opportunities for progress in the wake of the crisis and makes some hopeful predictions for the future.
Other features include: A turning point for Black Lives Matter • Rutger Bregman on why most people are kind • The podcast teaching children how to be resilient • Life floods back to Iraq's Mesopotamian Marshes • How social media is helping women get financially savvy
Get this magazine
Terms & conditions:
Offer applies to Positive News magazine issues #102 and #103.
Offer available until 12/03/21 and while stocks last.
Offer limited to a maximum of 10 copies per customer – please feel free to order copies for any loved ones who would benefit from Positive News.
Customers need to cover the cost of postage which is calculated at checkout.
Offer available to readers worldwide. However, please note that there is significant disruption to international postal services due to Covid-19. Positive News Publishing Limited and our third party fulfilment house are not responsible for delays and missing post.
You're the solution that Positive News needs
Our small, dedicated team is passionate about building a better alternative to the negative news media. And there's never been a greater urgency to our mission. 
To invest in producing all the solutions journalism that the world is longing for, we need funding. We're asking readers like you to get behind us by making a regular or one-off contribution as a Positive News supporter. Please back our team today and, together, we'll change the news for good.