Finding your feet in the world while it is being shaken by a pandemic is no easy task. We meet three people who have succeeded despite Covid-19
Even before the pandemic, it wasn't easy being young. Jobs were less secure, education expensive, debt increasing and mental health problems on the rise – challenges that have been magnified by the coronavirus crisis. But this is also a generation that refuses to be defined by its struggles. Here, we meet three individuals who have succeeded despite Covid-19.
Hannah Green, Scarborough
After the trauma of historic sexual assault led to a year of homelessness, 24-year-old Hannah Green moved into her own flat just before the pandemic hit. During the first UK lockdown, she began writing and speaking publicly about her experiences, which led to a job offer. Her first book comes out in April.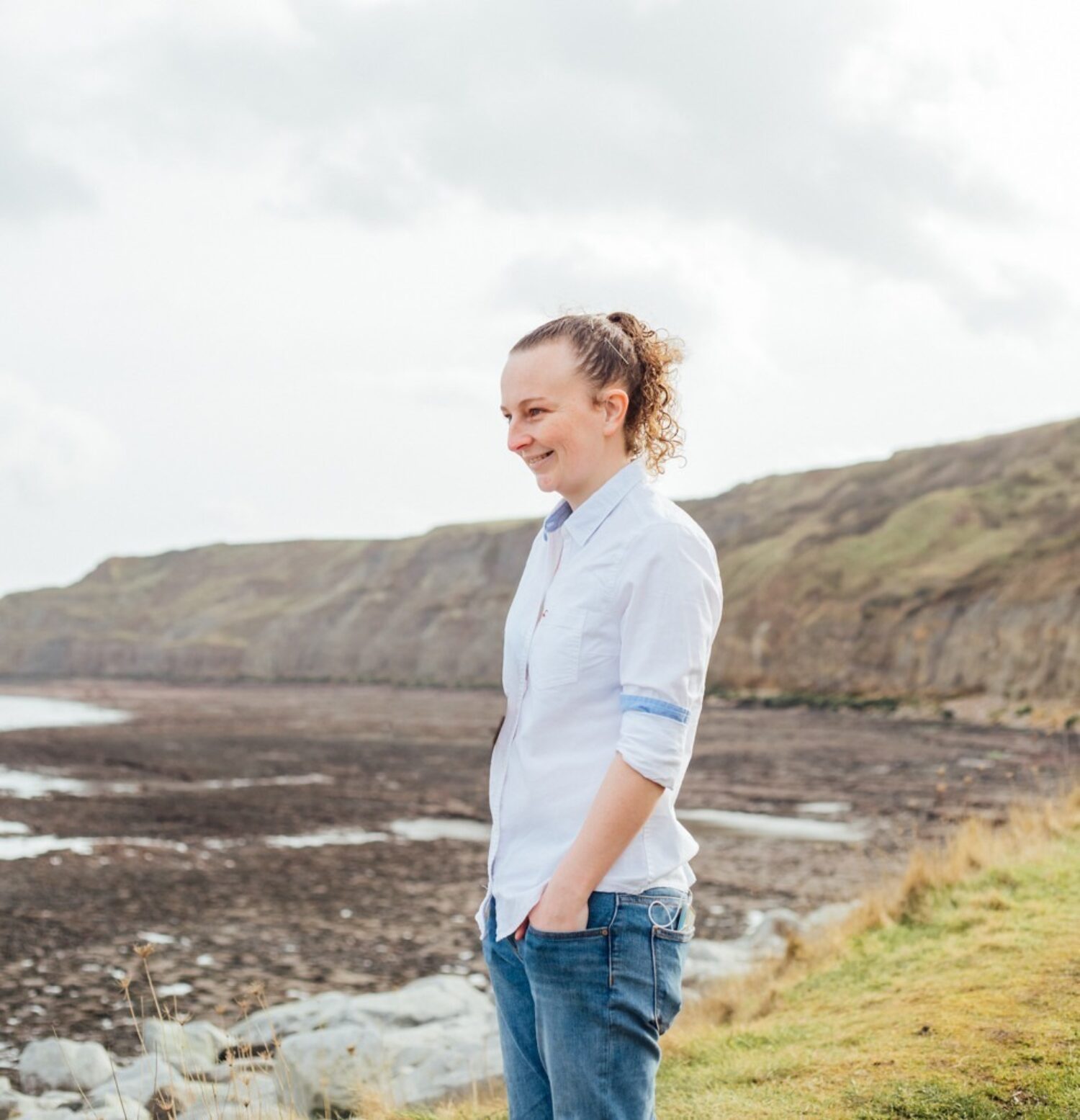 "When people ask me where I want to be in five years' time, I honestly have no idea; I never thought I'd make it to 24. At my lowest point, struggling with homelessness and post-traumatic stress disorder, I didn't want to be alive.
Until recently, I never spoke about the abuse I suffered as a child. I archived the trauma, turning to drink, drugs and self-harm to suppress the thoughts in my head. As a result, I ended up with nowhere to live. Over 403 days, I had no fixed address, moving between hostels, temporary accommodation and friends' sofas.
My life started to change while campaigning for the 2019 general election. I met a group of wonderful people, who supported my decision to go sober and find my own flat. I moved in February 2020. For the first time in over a year, I had options. I could choose who to spend my time with and how to spend it.
After a tweet I posted went semi-viral, I was contacted by someone who wanted me to write an article about homelessness. Things took off from there: I began speaking and writing about my experiences, even appearing on the BBC. Articulating my trauma helped to strengthen my self-esteem.
After speaking at an event for the Centre for Homelessness Impact [an organisation that takes a data-driven approach to tackling homelessness], they offered me a job. As a 'lived experience specialist', my role is to ensure that real people's experiences are at the heart of the research and work that we do.
When lockdown happened, I thought it would be a catastrophe for my recovery. Despite the instability of homelessness, I'd always been surrounded by people. Now I had my own place, but I was cut off from all the resources that had helped me get there.
As the world went into panic mode, however, I felt a strange sense of calm. Unlike many people in the country, I knew how to cope with uncertainty.
I used the time to do what I'd always wanted: write a book. I wanted to tell the human story of homelessness behind the judgmental headlines and impersonal data. My Journey Home is a difficult read, but I hope it provides comfort to those people who are still in that dark place where I once was.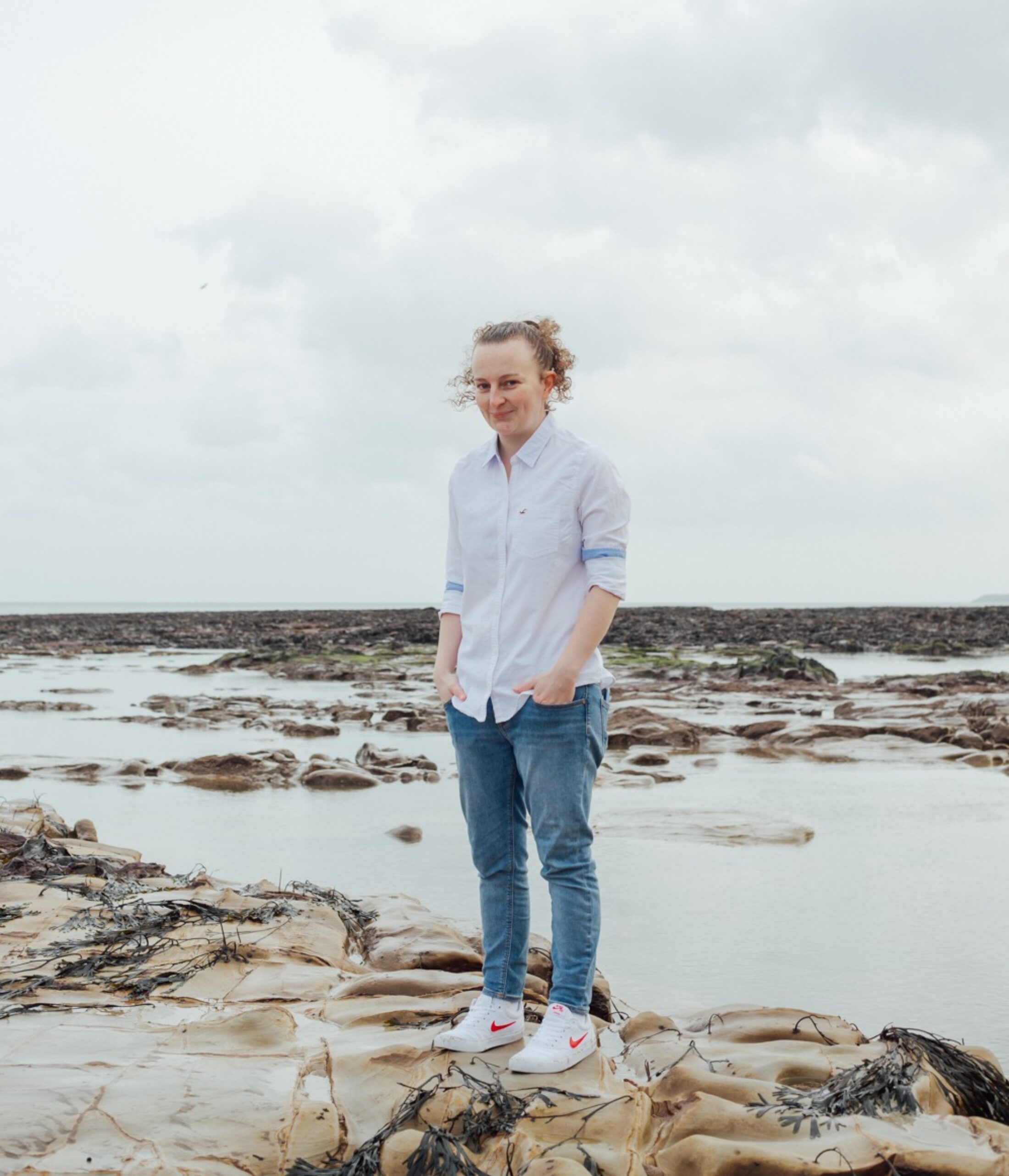 Besides writing, I found an escape in surfing. When I'm in the water, nothing else matters. The physicality of it makes it impossible to think about anything else.
I volunteer for The Wave Project on a surf therapy course that helps kids who are struggling at school or with their mental health. At the start, they're often too scared to speak to anyone. By the last week, they've come out of their shell completely and feel comfortable in the water.
One day, I want to write an authentic children's book on homelessness – one that challenges misconceptions. I've been living in my own place, sober, for over a year now. I may not have a five-year plan, but when I look to the future, it's no longer empty. I see possibilities."
My Journey Home was released on 8 April
Myles Jardine, Preston
Unable to afford university, Myles Jardine, 24, devised an app to make scholarships more accessible for disadvantaged students. His creation was so successful that it was acquired by UCAS during lockdown, to help inform the university admissions process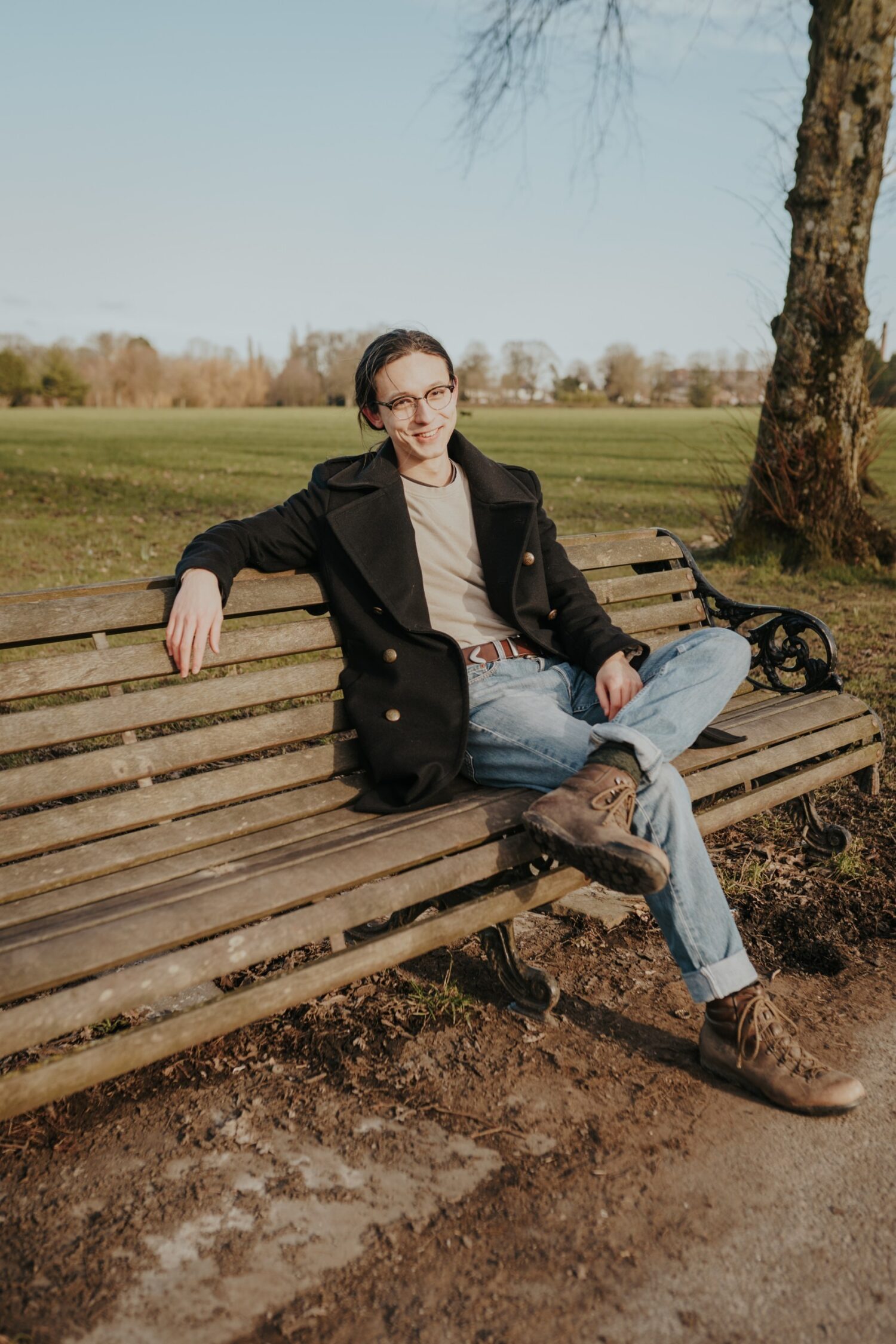 "I never set out with the intention of starting a business, I was simply looking for a solution to a problem. I think that's how a lot of entrepreneurs start out: thinking, 'What if…?'
Back in 2017, I was studying for my A-levels and applying to university. At £9,000 a year, I would graduate with around £60,000 in debt. That prospect terrified me. 
I ended up turning down my university offers and took a gap year. During that time, I stumbled across the idea of scholarships for university. I found there was a wealth of information out there, but it was hard to find, badly structured or out of date. That's when I thought, 'What if?' What if a university scholarship-matching service existed? I came up with a service, initially called GrantFairy.
I never set out with the intention of starting a business, I was simply looking for a solution to a problem
I poured everything I had into building the app, working 18-hour days and sleeping on the floor of my makeshift office. The business was all bootstrapped: completely self-funded. The lack of money was painful at times, but it forced me to work efficiently, to solve problems in the leanest possible way. 
The initial success of the app encouraged me to think of other ways to help students. I realised that the application process for international students coming to study in the UK was overly complicated. The next version of the app simplified the student experience, bringing together all application and support services into an easy-to-navigate hub.
I couldn't be prouder when UCAS, the university admissions service, expressed an interest in the app.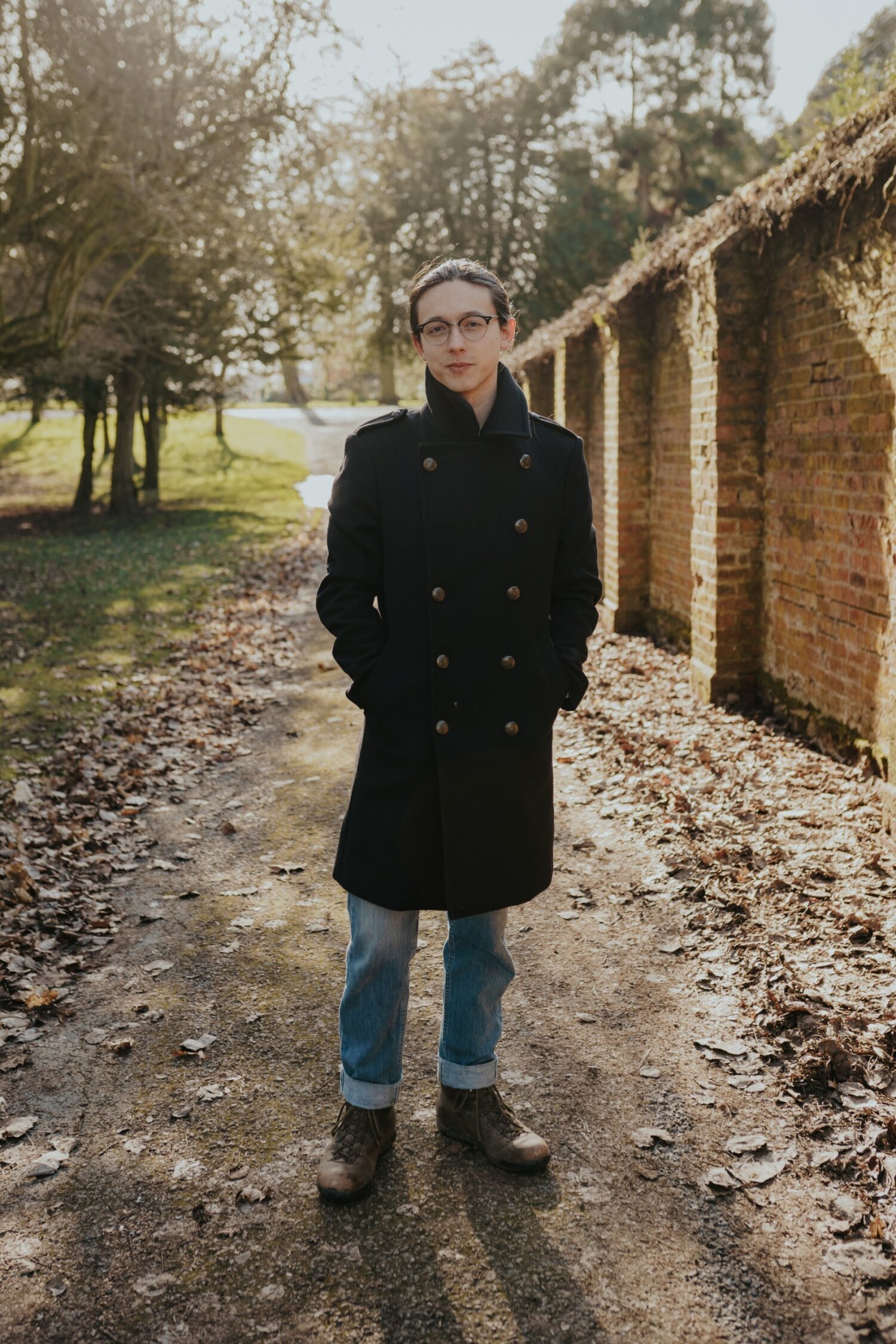 Rebranded as Myriad, the sale was negotiated entirely during lockdown. To this day, I've never met the buyers or anyone on the team.
I never knew I was capable of working as hard as I have on the business. I enjoy the challenge of finding a solution to a problem. There was a point where the plan clicked into place, where I realised that I could solve three or four of my problems at once, for very little money.
Mostly, I'm spurred on by positive feedback. I'm always thinking: what is the best experience that I can give a user? What would I want? I personally get great satisfaction from using something that's been designed with care and attention to detail.
Given the wealth of young talent out there, I'm extremely hopeful for the future
The education sector is surprisingly tech-poor; they've tried to digitise something old, rather than create something new. The amount of accessible information on the internet is incredible and I don't think that should be exclusive to a university.
Since the acquisition, I've spoken to a lot of young people hoping to become entrepreneurs. I tell them that all you need is an idea and the drive to make it a reality. What impresses me is their consciousness of the issues that lie ahead, from the climate crisis to unemployment.
I don't think computers or mobile phones are necessarily harmful for young people; they're the greatest sources of knowledge we have. Given the scope for technological innovation, and the wealth of young talent out there, I'm extremely hopeful for the future."
Frankie Davies, London
Frankie, 27, was unemployed when she lost her mum to brain cancer during the first lockdown in 2020. Covid restrictions meant she couldn't be there at the hospice. In the months that followed, Frankie's hobby of making candles turned into a business, Pixie Divine. It has since become award-winning – and Frankie's full-time job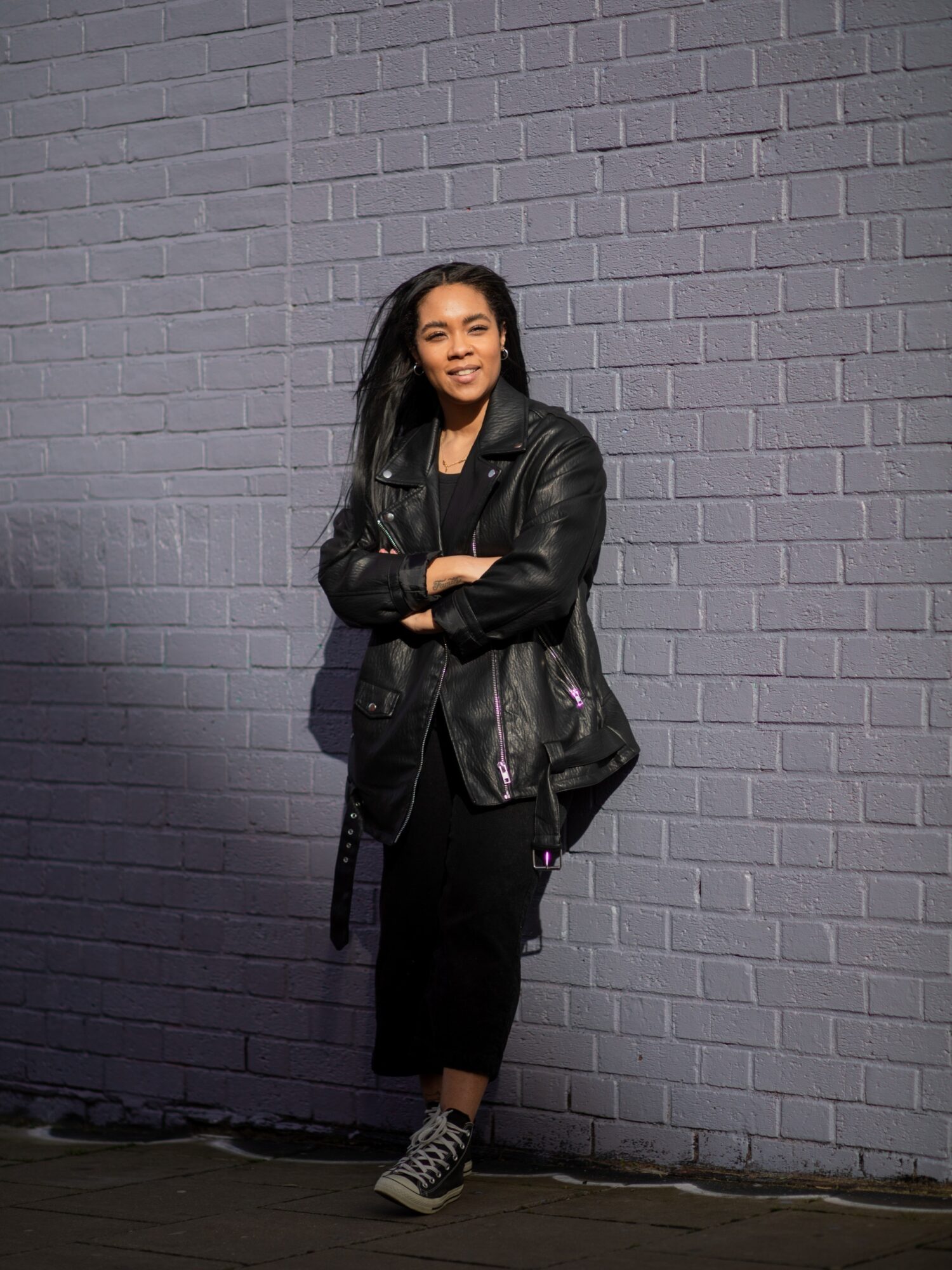 "Losing my mum was the worst thing I've ever experienced, but it's also been the making of me. Everything I've achieved in the past year – she's been the one giving it life.
The doctors found the tumour on my mum's brain in January 2020. Covid delayed her diagnosis, so we didn't know it was cancer until a few months later. She quickly deteriorated, and we moved her into a hospice. At first, we could visit her two people at a time. When the pandemic got worse, we could only speak over FaceTime.
Towards the end, she seemed to be getting better. Now, I realise she was just holding on to come home. She spent two days with us, before passing away.
Losing my mum was the worst thing I've ever experienced, but it's also been the making of me
When she was first diagnosed, I felt completely lost. I came across The Brain Tumour Charity, which ran a carers' support group. Each member was at a different stage of their journey with loved ones' diagnoses and treatment. It was really valuable to see people coming out the other side and moving on.
I wanted to give something to the people in the support group in memory of my mum. I've always been a creative person; I never enjoyed the academic side of school, but loved art lessons.
In lockdown, people were becoming more invested in their homes, so I decided to start making candles. Initially, I sold them within the support group, and received encouraging feedback. One woman told me she'd placed one of my candles on her husband's coffin at his funeral. For me, that's all I wanted: to bring people some sort of comfort.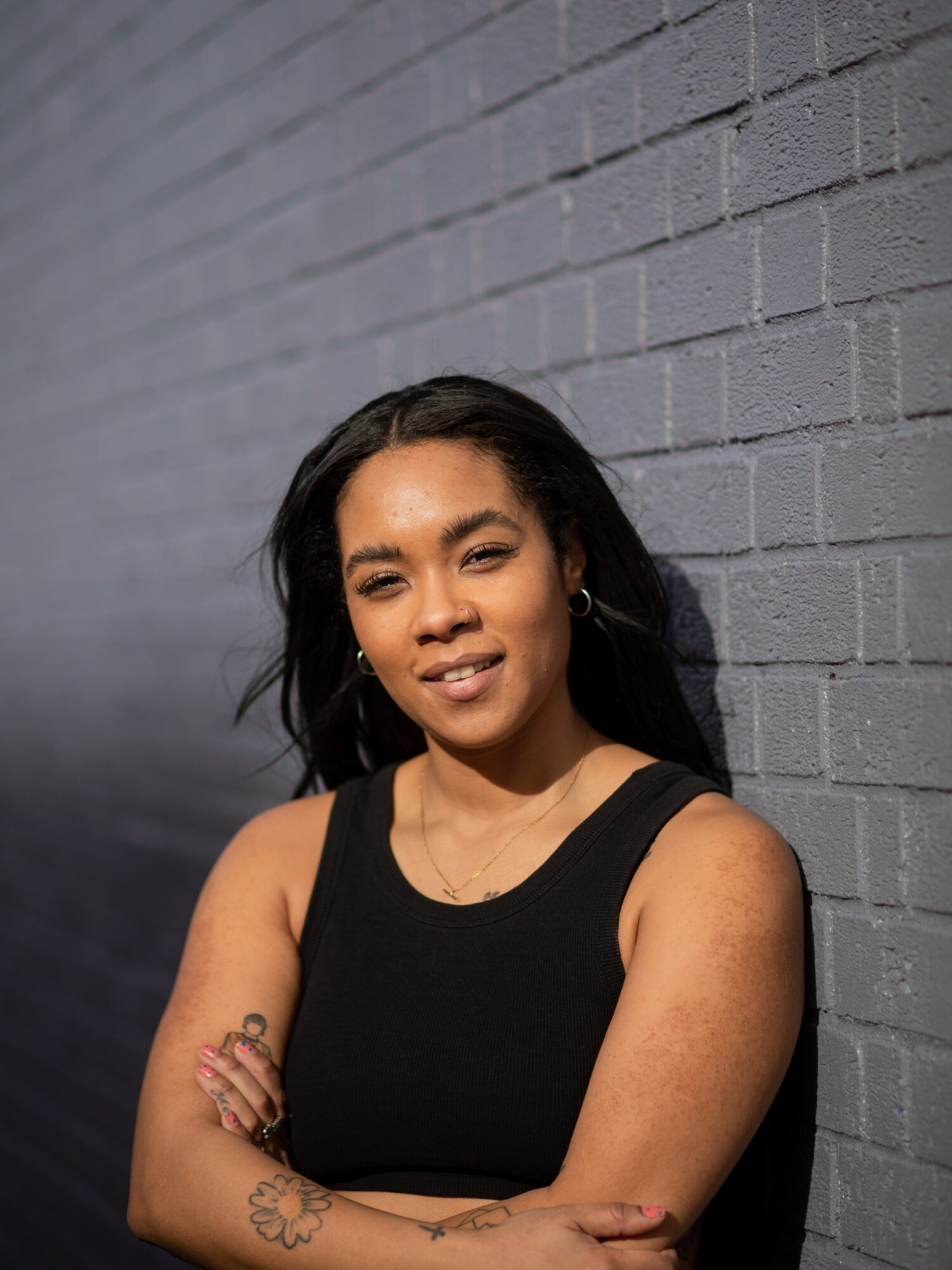 I had no job, I'd just graduated from university, and had nothing to lose; I decided to upscale the business. At the time, there was a gap in the market for sculpture candles. I thought about what shapes I'd want in my home and founded Pixie Divine.
Before my mum died, I didn't believe in myself. As the eldest sibling, I've had to step up for my family, and that's demonstrated my own capabilities. It's really given me a drive to just live the life that I didn't think I could.
My mum didn't have a lot of money when she was alive. As a legacy, I'm hoping to buy her council house, and I still donate 10 per cent of candle sales to The Brain Tumour Charity.
I'm excited to grow the business, but ultimately, I get satisfaction from helping people. Being from an ethnic minority, you can be written off before you even start. The media rarely shows people of colour excelling in business and in the creative industries.
I'd like to go into schools and talk to young people about entrepreneurship. I'm not a CEO of a huge empire, but I want kids to know there are alternative possibilities. There are so many people with so much to give who have been overlooked by society. My dream is to hire people who were never given a chance to grow."
Featured image: Hannah Green, photographed by Helena Dolby