Nine of the eco-friendly dwellings are being mooted for brownfield land in Bristol. Could the concept help other UK cities create much-needed affordable housing?
Being smart with space is a necessity in densely populated cities, yet awkward slivers of brownfield land remain a common sight in many urban areas. 
Often overlooked for being too small or difficult to build on, such plots can remain in a state of neglect for years. Meanwhile, people struggle to get on the housing ladder due to a lack of affordable homes. 
Offering a potential solution to these twin problems is a new micro housing project called 'gap homes', featuring properties that can be dropped into tight urban spaces. 
A consultation is currently under way to install nine of the dwellings on brownfield land in Bristol. The proposed site was previously occupied by dilapidated council garages, which were recently pulled down. 
Plans for the development feature communal gardens and outdoor seating areas to encourage residents to mingle. The two-storey homes also feature PV solar panels and air-source heat pumps to reduce their environmental impact.
The homes would be owned by Bristol city council and assembled in a factory.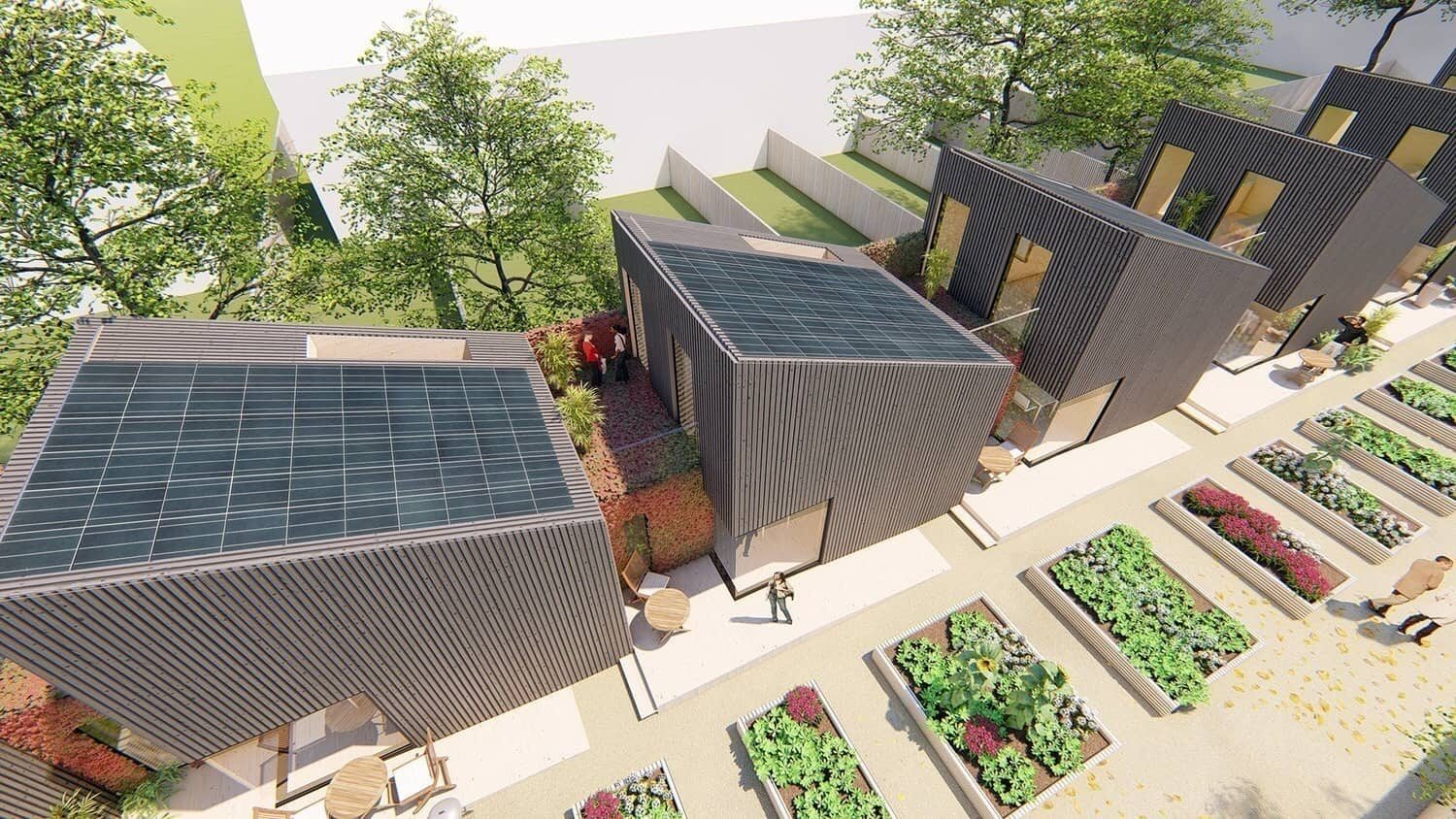 "Manufacture of the houses would largely be carried out off-site, which would cause less disruption than a traditional build during the construction phase," said the council in its consultation. 
The gap homes concept was designed by BDP architects to help ease the housing crisis in Bristol, which like most UK cities, has a lack of affordable properties. 
It will bring new energy and life, revitalising neighbourhoods
BDP said the homes would help revitalise neighbourhoods in Bristol and potentially beyond. With an estimated 2,000 council garages located across the city, there is certainly potential for the concept to be scaled-up locally.
"Placing these new, attractive and carefully designed houses in their place will not only help deliver much-needed homes, it will also bring new energy and life, revitalising neighbourhoods and helping to build stronger, more resilient communities," said BDP.
Main image: BDP