From new laws to poems on buses, the Cities Can B movement is bringing together government, businesses and citizens to make the UN Sustainable Development Goals meaningful
Do more yoga, plant some seeds, get to know the neighbours. For many people, the past three or four months have meant focusing on these sorts of pleasant but perhaps unambitious activities. As lockdown orders steadily rippled through much of the world this spring, many of us made a loose game plan as to how we'd get through it. For most of us, though, writing five books on extreme collaboration wasn't on the cards.
But most of us aren't Leonardo Maldonado and Tomás de Lara, co-founders of global sustainable cities movement Cities Can B. They used lockdown to pull together and crowdfund a series of short books, due for release in September, covering "everything we have learned to date" about how to collaborate, city by city, to tackle the UN's Sustainable Development Goals (SDGs), or "humanity's grand challenges", as they call them.
Cities Can B is a movement in the truest sense of the word. In practical ways it is mobilising a large swathe of groups – universities, governments, citizens and business – around a shared vision for making cities sustainable. It sprang out of the B Corps movement, which de Lara was driving in Brazil back in 2015. With the Olympics shortly coming to Rio de Janeiro, he was convinced that there was an opportunity to use some of the B Corps' purpose-driven approach to help provide a decent social and economic legacy for the city. He soon found some powerful allies. Rio's aptly named Chief Resilience Officer got on board, and The Ellen MacArthur Foundation – which has their Latin American HQ there – signed up to help.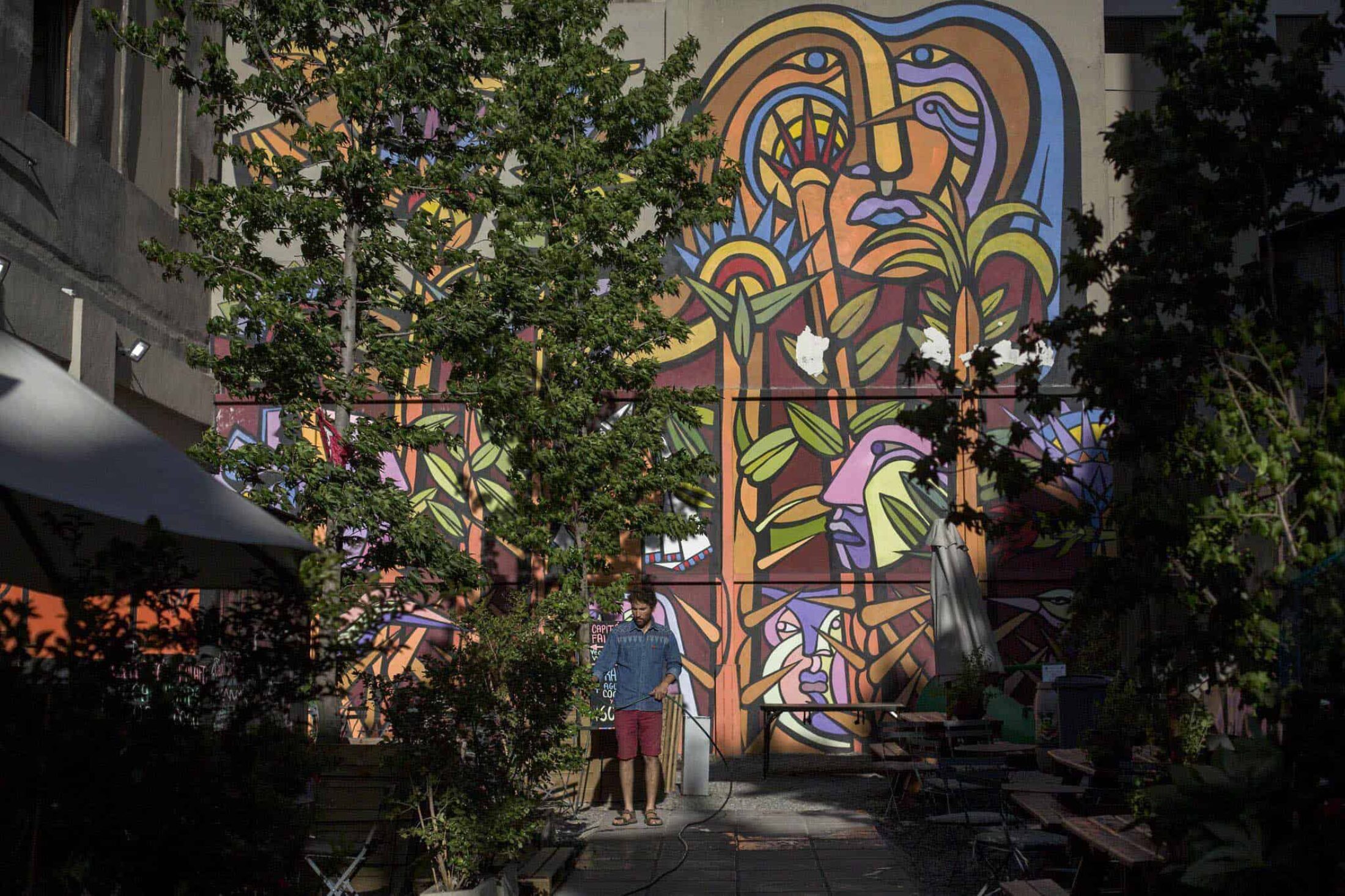 The idea proved infectious. "We talked with the Federation of Industry, the Chamber of Commerce. Of course, with City Hall saying 'yes, let's go, Olympics are coming', everybody that we talked to joined, and said, 'amazing project, let's get on it,'" de Lara explains. And so, with seed funding secured from BMW Foundation, Rio Can B was born.
For Maldonado and de Lara, meaningful change will only occur if it has roots in the local, and they're keenly interested in spearheading dialogue around this idea. Both men are part of the BMW Foundation's Responsible Leaders Network, which itself is built on bringing global leaders together to collaborate, to create positive change in their communities.
Maldonado and de Lara are busy making it happen. When we speak, it's only 10:30am in Santiago and Maldonado is on his fourth long call of the day. He's focusing on strategy and how the movement will take shape globally, even as Latin America emerges as the epicentre of the coronavirus pandemic. Meanwhile de Lara liaises with the directors of the 11 Latin American countries that are part of the regional B Corps movement, Sistema B International, and lines up fresh collaborators.
So what happened in practice in Rio? As something of a pilot project, there was an experimental nature to Rio Can B, and as de Lara reels off the myriad lectures, workshops and meetings that took place, it is clear there was something of a snowball effect. More than 100 local companies did the B Corp Quick Impact Assessment, a survey to evaluate whether they have the chops to become fully-fledged B Corps. Three of these, Asap, Byconn and Pares, won certification and that number grew to 33 by 2020.
Hundreds of thousands of cards were printed, so everybody took the SDGs in their pockets
Asap, an online education platform and consultant, teamed up with Asta, which works with low-income women from Rio's favelas, to help with teaching crafts and design skills. And Farm, a much-loved fashion brand, has started the journey to becoming more circular. They are beginning "to integrate and understand the importance of a circular economy [approach] as a competitive advantage [which can] increase the value of their brand," says de Lara.
Just three months ago, the Rio state authorities passed a new state law to create a favourable environment for social impact businesses to grow and flourish. Meanwhile, the Argentinian city of Mendoza, now also part of Cities Can B, has approved a new municipal law around transparent public procurement; a real feat of collaboration given the number of actors involved.
Making sustainability about more than words
Turning the SDGs from ideal to action is far from easy, though, says Maldonado. Their very name, along with their language, sounds as though it's "written for UN people" and people can quickly become discouraged by the lofty language that surrounds them. "[Even] if you get people to understand [the goals]", he says, "they [can still seem] a bit out of reach because they're so big. 'End poverty' – what am I going to do about ending poverty? What can I do on Thursday to end poverty? There's nothing I can do."
A new approach is needed, he says, which takes the SDG's lofty ambitions and brings them down to earth in the form of practical, actionable statements.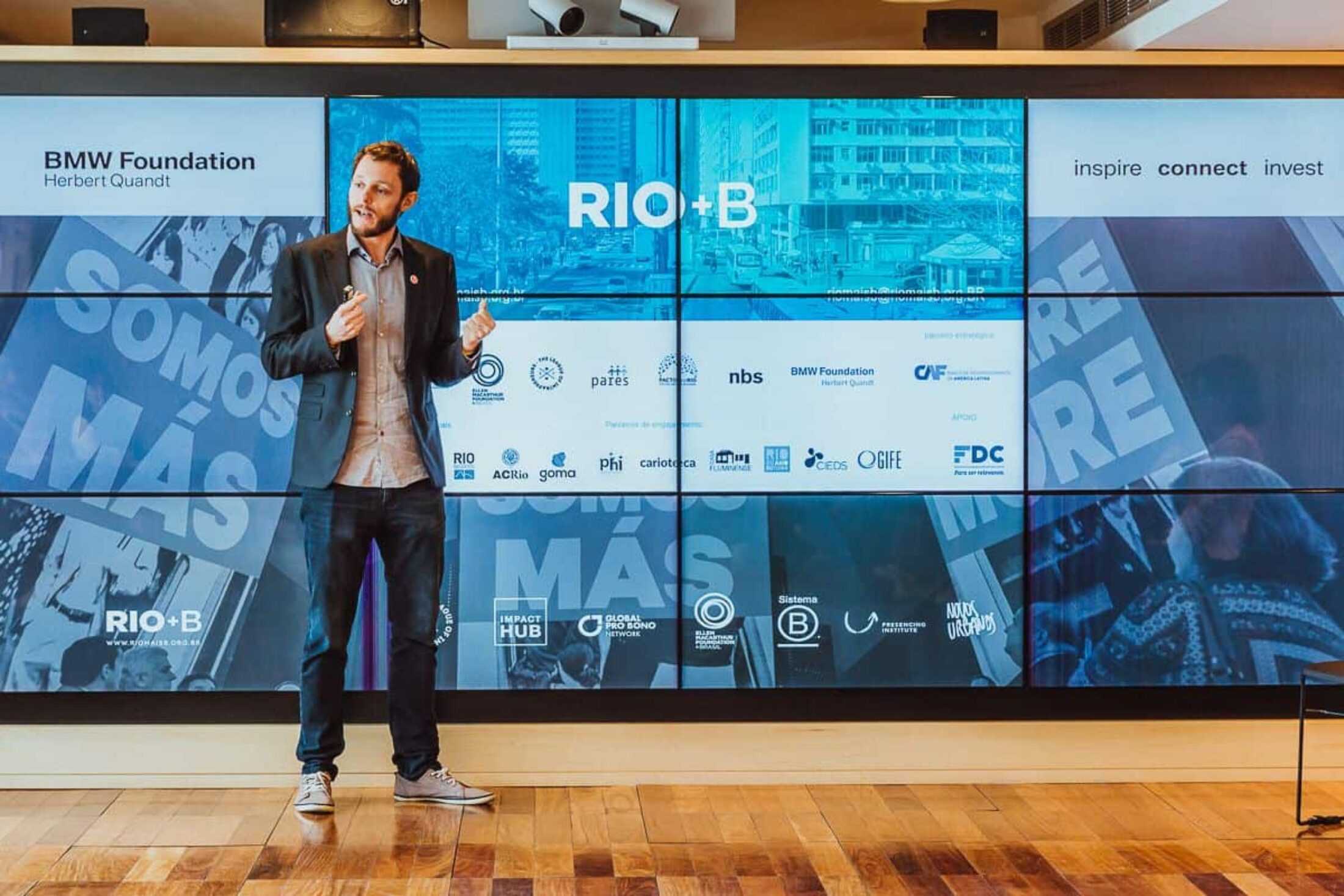 So in Santiago, the second city to join Cities Can B, citizens were asked to turn the SDGs into poetry. "We got a thousand phrases from citizens, from seven-year-olds to 70-year-olds," says Maldonado. A jury of writers, poets and journalists then selected the best ones, which were handed over to some of Chile's most famous artists to render visually. Maldonado and his team then took them to the secretary of transportation, with a reminder that the government has a responsibility to advance the SDGs agenda. "'We had no idea!'" was the response, followed swiftly by their blessing, and their cash, to install the art all over the city's transport network – on road signs, bus stops and metro cards. "Hundreds of thousands of cards were printed, so everybody took the SDGs in their pockets," he says. "That's our ecosystem working."
With four more cities in development to become formally part of the movement – Edinburgh, Asuncion, Barcelona and Cordoba – Cities Can B is now moving out of Latin America and going global. And whether it's by new laws on the statute books or poems on the buses, the Cities Can B movement is inspiring each of its members to find their own way to bring the lofty ambitions of the SDGs onto the streets.
"From our experience in growing ecosystems," Maldonado says, "you cannot force the ecosystem to do whatever you want. [The city] has its own purpose and its own drive and you have to respect that."
This article is the second in a series looking at responsible leadership in action.
Main image: An aerial view of Leblon district, Rio de Janeiro. Antonello/Getty
Read more: Responsible leadership in action